Guide to the top wineries in Southern Wisconsin for wine tastings, souvenirs, and more
I would recommend Southern Wisconsin wineries in a heartbeat, as the region is one of the best destinations for romantic getaways in Wisconsin.
It offers a combination of beautiful scenery, strong wine culture, and a relaxing atmosphere with plenty of options for your wine-tasting adventures.
If you want to travel to Wisconsin, you might know the state more for its beer culture and brewing traditions.
However, it is also home to a growing wine industry and you can find some wineries in Southern Wisconsin that are worth visiting.
No matter which type of wine you prefer – white, red, or rosé – a visit to the best wineries in Wisconsin is a must if you're looking for some of the best things to do around the state!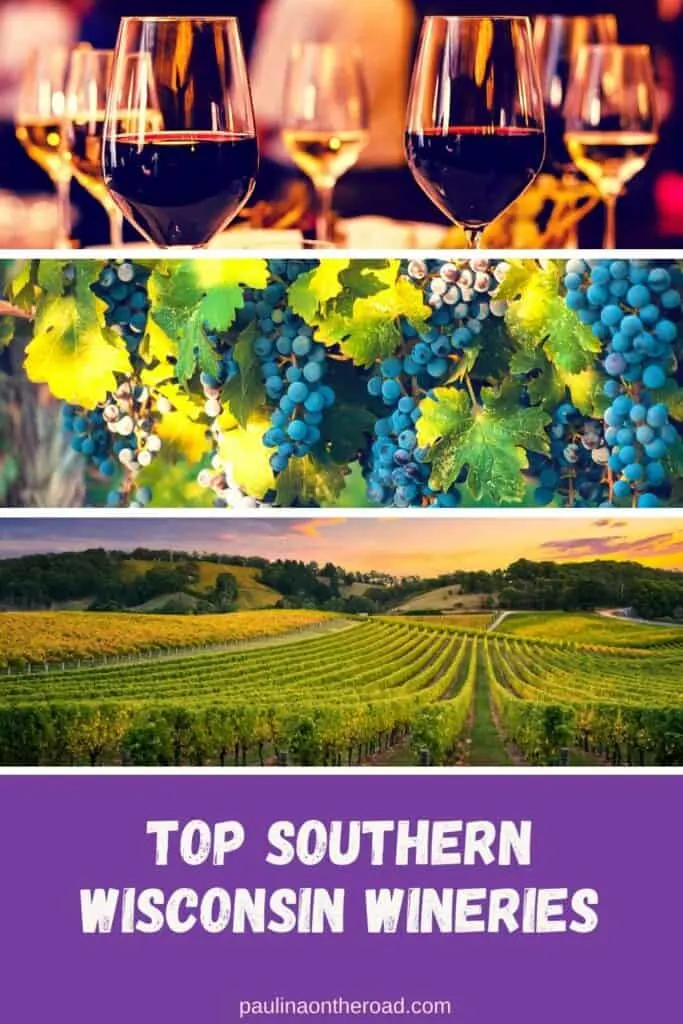 Pssst…!!?? You can't get enough of Wisconsin? Have a look at my other posts:
Fun & Unique Wisconsin Vacation Ideas
Best Wineries in Door County, Wisconsin
Fun Getaways for Spring Break in Wisconsin
This blog is supported by you, dear reader. If you purchase through a link, I earn a small commission. As an Amazon Affiliate, I earn from qualifying purchases.
Top resources to travel Wisconsin
✎ Plan the ultimate Wisconsin road trip (no backtracking!) with the Perfect Wisconsin Road Trip itinerary – Buy now for less than 12$

✈ Find the best hotel deals in Wisconsin with Trivago

➳ Book vacation rentals in Wisconsin with VRBO

✔ Book tours in Wisconsin with Viator

☘ Get the best discounted outdoor gear (outlet) at REI.com

$ Get Wisconsin hiking guides and maps at REI.com

✎ Never leave without travel insurance. I get mine at SafetyWing. It is easy to set up, cheap, and reliable.
Overview: Top 3 Southern Wisconsin Wineries
Wollersheim Winery
Staller Estate Winery
Campo di Bella
1. Prairie Hawke Winery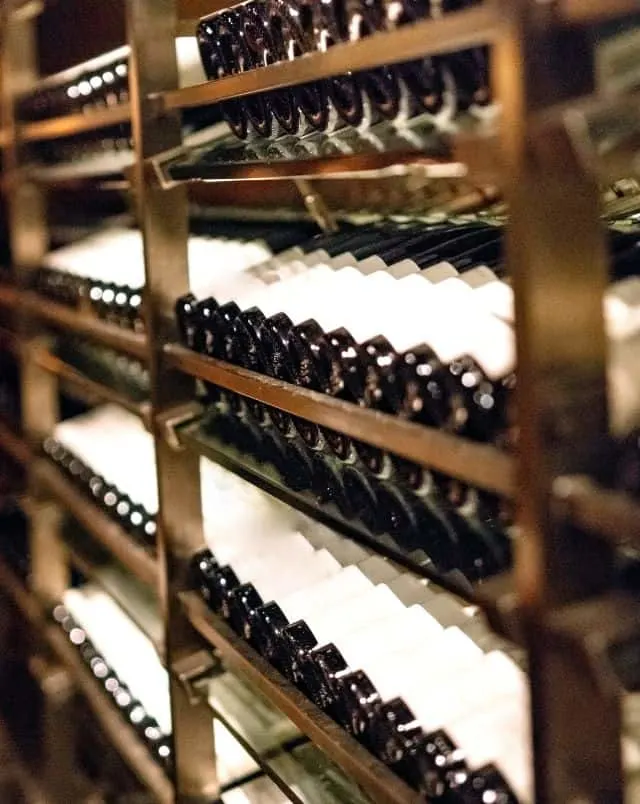 If you're looking for wineries in Wisconsin Dells, Prairie Hawk Winery is a great choice as this family-run winery is situated less than 10 miles from the downtown.
This is one of my favorite things to do in Wisconsin Dells both for a romantic outing or with friends.
The winery is only open from May through October, so look no further if you're looking for one of the best wineries in South Wisconsin during the warmer season.
Despite being one of the newest wineries near Wisconsin Dells, Prairie Hawk Winery offers various drinks on top of the regular red and white.
A great place if you prefer dry wines for wine tasting, but I would also recommend their cider as they exclusively use Wisconsin apples to produce it as a way to promote local agriculture in this state!
This is the perfect spot to enjoy some romantic getaways in Wisconsin Dells with your partner.
2. Baraboo Bluff Winery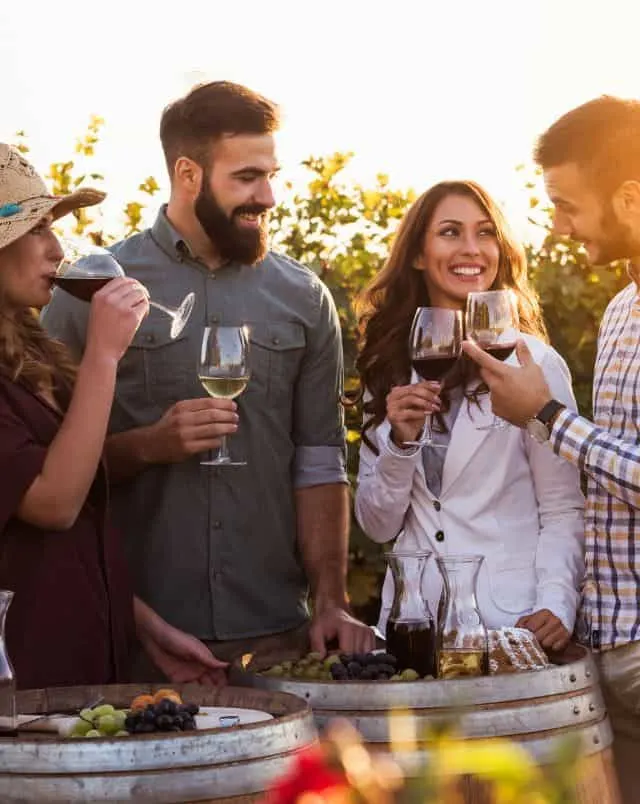 Baraboo Bluff Winery is a must-visit place if you're looking for vineyards in Wisconsin with a scenic view and some good wines.
It's also known as one of the best pet-friendly wineries in Southern Wisconsin.
There are many wineries near Madison, WI, but you need to include Baraboo Bluff Winery as a part of your Wisconsin winery tours for the best experience!
Situated on the range of Baraboo Bluffs in Excelsior, it's one of the best Southern wineries you can easily visit from Madison or Wisconsin Dells.
You can stroll around the acres of beautiful vineyards, making it a great spot for picnics and wine tastings.
Whether you like it dry or sweet, you can have flights of wines at Baraboo Bluffs Winery for as low as $6!
Be sure to also check out some of the best hiking in Wisconsin Dells and the surrounding area while you're here – just please do so sober!
3. Staller Estate Winery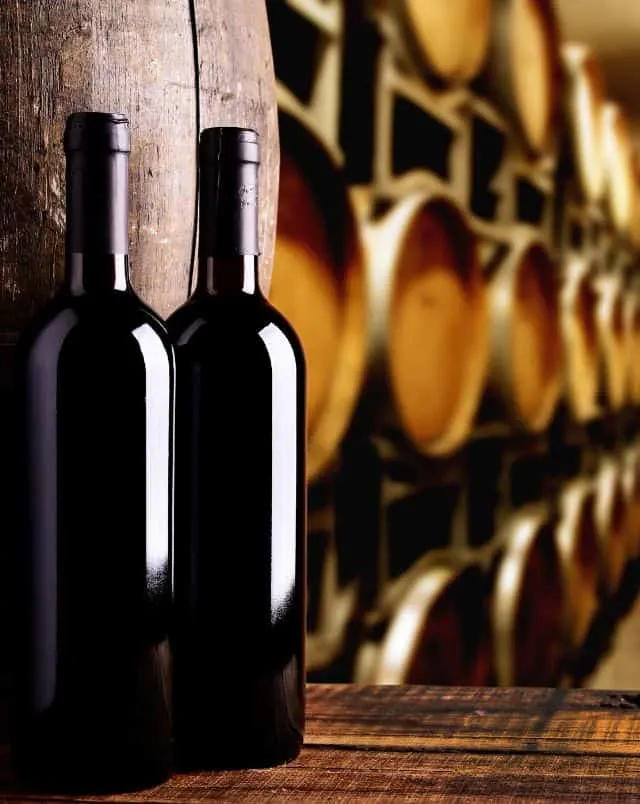 Located in Delavan, WI, Staller Estate Winery is one of the best wineries near Milwaukee.
On top of that, it was awarded as the 2010's best winery in the Milwaukee area, which makes it one of the must-see Southeastern Wisconsin wineries.
You can include Staller Estate Winery and Vineyard as a part of some of the best day trips from Milwaukee.
They primarily use hardy winter varietals for their wines, which are unique to the Southeast Wisconsin wineries.
The winery also offers visitors wine tours and wine tastings, which you can add to the list of things to do in Milwaukee.
If you visit Staller Estate Winery during summer, I'd highly recommend their delightful wine slushies to make the best out of your experience in Wisconsin wineries!
Those looking for fun date ideas in Milwaukee should definitely add a visit to this Southern Wisconsin winery to their list.
4. Studio Winery + Geneva Lake Distilling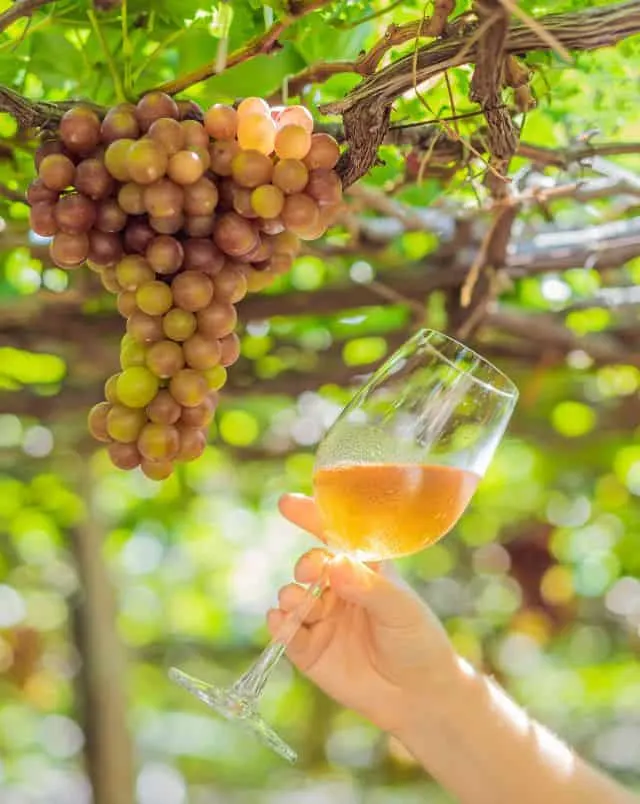 If you're planning romantic getaways in Lake Geneva, don't forget to include wine tasting in Lake Geneva as a part of your itinerary.
This is hands down one of the best things to do in Lake Geneva for couples.
Among other Southeastern Wisconsin wineries near the lake, it is likely that the Studio Winery + Geneva Lake Distilling will come on top in the recommendation, and it's for good reasons!
Situated on the upper east side of Lake Geneva, Studio Winery + Geneva Lake Distilling produces all of its wine and spirits.
Compared to the other Lake Geneva wineries, it's the best place for authentic wine tastings while supporting local products in the region.
In addition to wine tasting and tours, you can also participate in the art workshops they regularly host for visitors.
Be sure to make an advanced reservation if you go with a small group to secure a guided tour and wine tasting in Lake Geneva!
Lake Geneva is one of my favorite spots for romantic weekend trips in Wisconsin!
5. Bailey's Run Vineyard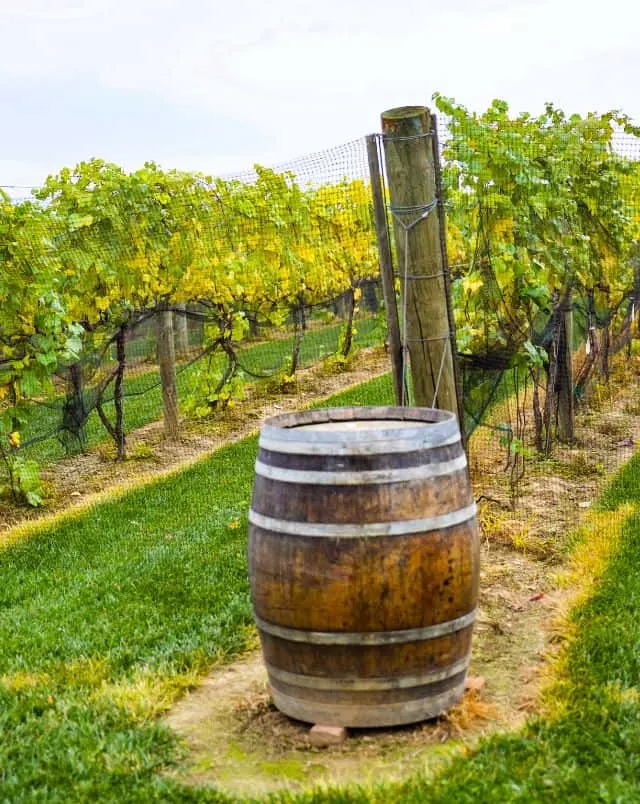 Another option for the best wineries in Madison, WI, Bailey's Run Vineyard is situated on the scenic hills of New Glarus, where you can enjoy the panoramic views while tasting their world-class wines.
Stroll around the picturesque vineyards set up on the hill, this Madison, WI winery also offers various types of wine whether you prefer dry, sweet, or even sparkling wines.
If you like sparkling wine, try their Desire Passion variety, and enjoy it with a cheese and sausage plate to enhance your experience at Bailey's Run Vineyard.
Named after the owners' dog Bailey, you may also encounter the dog roaming around the winery and vineyard.
And if you have a dog, Bailey's Run Vineyard is one of the best dog-friendly Southern Wisconsin wineries!
While you're here, be sure to enjoy all the other fun things to do in Madison, Wisconsin!
6. Spirits of Norway Vineyard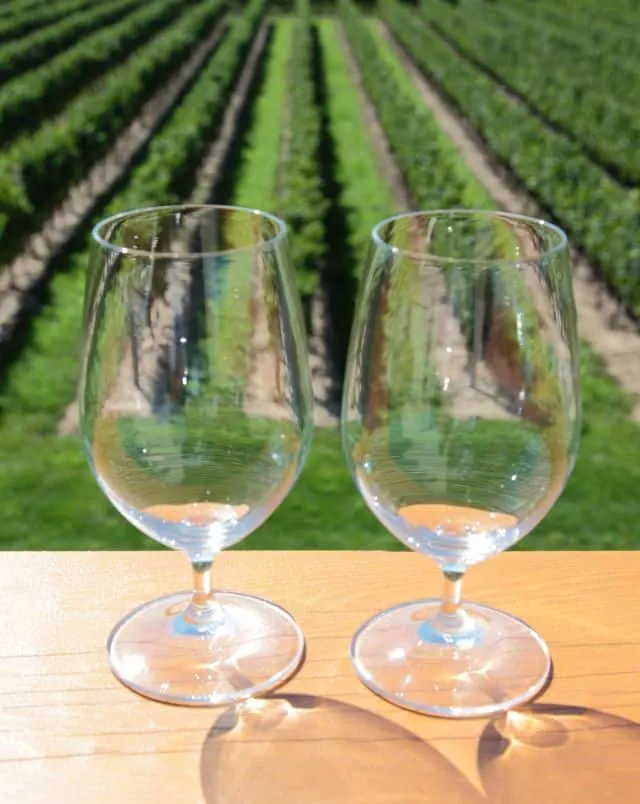 When you're looking for the best wineries, Southern Wisconsin has plenty of options with so much more to offer.
Spirits of Norway Vineyard is a boutique winery situated in the town of Norway, WI.
This winery is home to several award-winning wines, making it an excellent Southern Wisconsin winery to visit for wine enthusiasts.
Despite having 2.5 acres of vineyard, Spirits of Norway is probably not the first thing that comes to mind when looking for Milwaukee wineries recommendations.
They started selling their locally produced wine in 2016 and only opened wine tours and testings recently in 2021.
When visiting Spirits of Norway Vineyard, don't miss the opportunity to taste their gold medal-winning white wine Brianna.
The semi-sweet white has a fruity taste that makes you want to come back for more!
7. Campo di Bella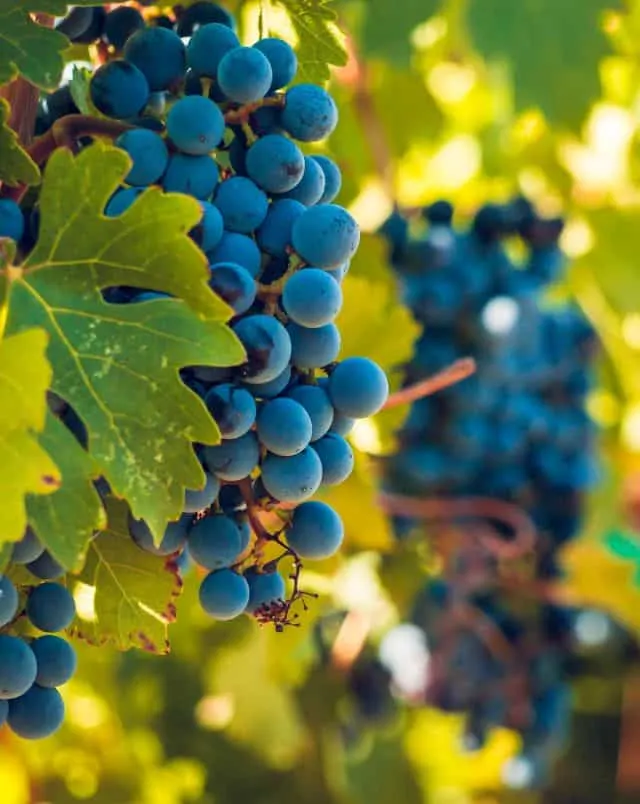 Campo di Bella is modeled after agriturismo family businesses in Europe, as the owners wanted to celebrate their Italian heritage.
They have done this by producing local agriculture products while providing unique experiences to their guests.
As a result, they transformed the 20-acre farm into a restaurant, lodging, and winery you can now visit in Southern Wisconsin.
Tucked away in the small village of Blue Mounds, Campo di Bella is one of the best wineries in Southwest Wisconsin if you're looking for a serene atmosphere while sipping a glass of fine wine.
While most wines at Campo di Bella are locally sourced and produced, they also offer extensive collections of international wines.
To enhance your experience, book a dinner at Campo di Bella on Friday or Saturday evenings to enjoy the farm-to-table dinner.
Don't forget to try their signature Campo di Bella 2018 Vermouth for your romantic getaways in Wisconsin.
8. Apple Works Winery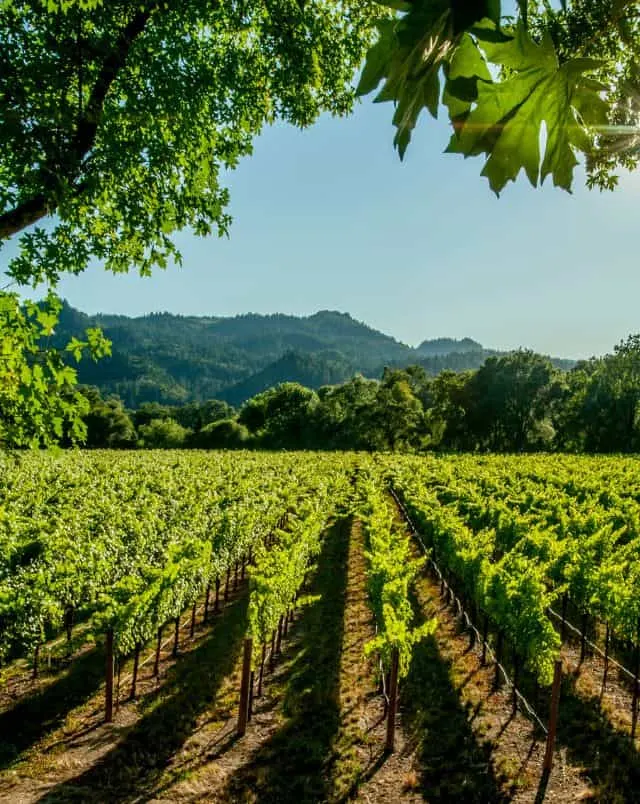 The estate where the Apple Works Winery is now located in Germantown used to be an orchard of organic apple trees.
The owner of Apple Works Winery, Kevin Behnke, honored the orchard by naming the winery when he bought the property.
After he took over in 2002, the winery started its operation as he decided to expand the business to sell more than just apple by-products.
Join their wine tasting and tour to learn more about their winemaking process. On this tour, you can also taste some of their signature wines.
While you can now get varieties of wine from red to white at Apple Works, their distinguished apple wine is a must-try as that's what makes them unique from the other Southern Wisconsin wineries!
9. Bevy Brewery and Winery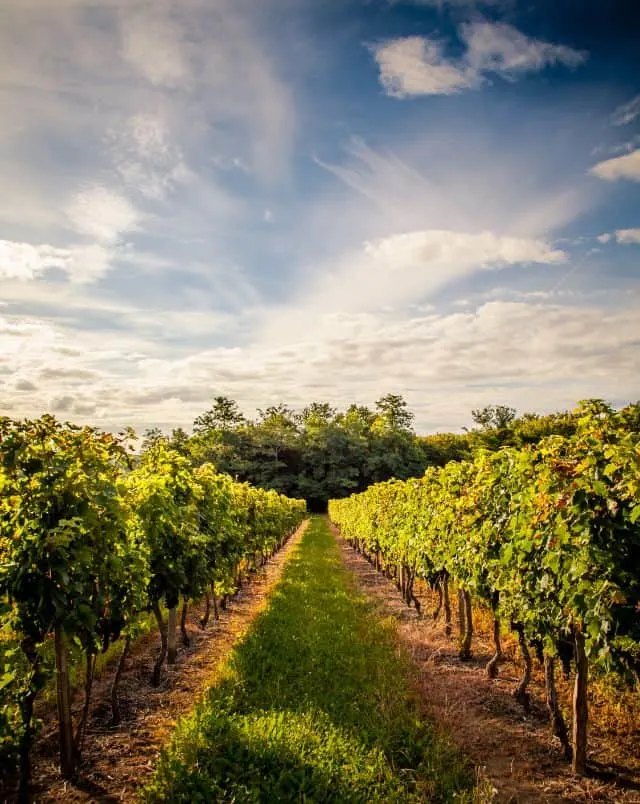 Initially known as Port Hurron Brewing Company, they rebranded themselves as Bevy Brewery and Winery as they've now added winemaking as a part of their business.
While the former company is notable for some of the best craft beers in Southern Wisconsin, visiting Bevy Brewery and Winery's mission is one of the best things to do in Wisconsin Dells for adults.
In addition to serving their renowned quality built beer, they now also produce more alcoholic beverages and allow you to get on the tour of their brewing and winemaking process.
So if you're looking for great wineries and breweries in Wisconsin, don't hesitate to add Bevy to your next activity!
10. Wollersheim Winery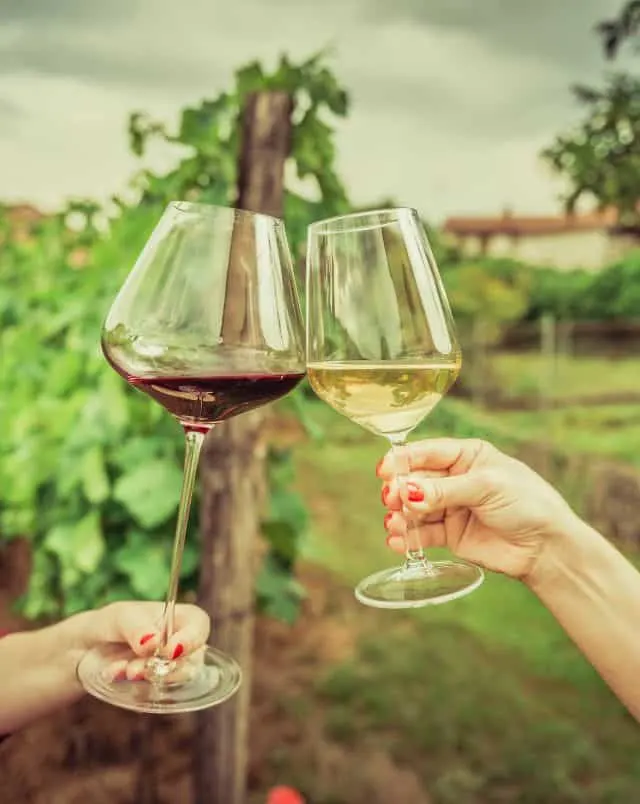 When talking about Southern Wisconsin wineries, it's almost impossible to miss Wollersheim Winery on the list.
If you're looking for a historic winery, Southern Wisconsin has Wollersheim Winery which has been operating under different names since 1849, making it one of the oldest wineries in the Midwest.
Situated on a scenic hill across the Wisconsin River, the Wollersheim family took over the winery in 1972, which led them to become the industry market leader in the state today.
Nowadays, not only can you visit the winery, but you can also enjoy various menus at their bistro.
In addition, you can also book a walking tour or wine and cocktail tasting at Wollersheim Winery to enhance your trip to the best winery in Southern Wisconsin.
Are Southern Wisconsin Wineries Worth Visiting?
Compared to other wine regions in the United States, Southern Wisconsin wineries may not be the first thing that comes to mind especially since the region is notably known for its beer and brewery traditions.
However, there are many types of wineries in Southern Wisconsin that are worth visiting.
Visiting the Southern Wisconsin wineries is a great way not only to enjoy the beautiful scenery around the region but also to support their locally sourced and produced agriculture products.
---
Exploring wineries in southern Wisconsin can be a great experience, especially if you're a wine enthusiast looking for recommended things to do in Wisconsin Dells and surroundings.
While some of the best wineries in Southern Wisconsin is located on the outskirt of the cities, you can visit most of these wineries on a day trip from the nearest city in Wisconsin.
While the historical Wollersheim Winery should be on your bucket list of places to visit in Wisconsin, you can also enjoy the more vibrant experience at modern wineries like Bevy or Bailey's Run Vineyard.
So, what are you waiting for? Start planning your Wisconsin winery tours now and choose from the most beautiful southern Wisconsin resorts to rest.
---
Short FAQs About Southern Wisconsin Wineries
Does Wisconsin have good wineries?
Absolutely, there are many fantastic wineries in Wisconsin, and Southern Wisconsin is a great wine destination within the USA.
Is Wisconsin known for wine?
Many people who have never been to Wisconsin do not think of it as a wine destination. But Wisconsinites know that the state makes great wine! In fact, there are over 100 wineries within Wisconsin.
What wine is made in Wisconsin?
Wisconsin has a continental climate for grape-growing and most commonly produces the following grapes: Baco noir, Chardonnay, Concord, Frontenac, Leon Millot, Marechal Foch, Seyval blanc, St. Croix. Southern Wisconsin wineries sell a range of red, white and pink wines.
---
Before You Go: Top Tips for your Trip
---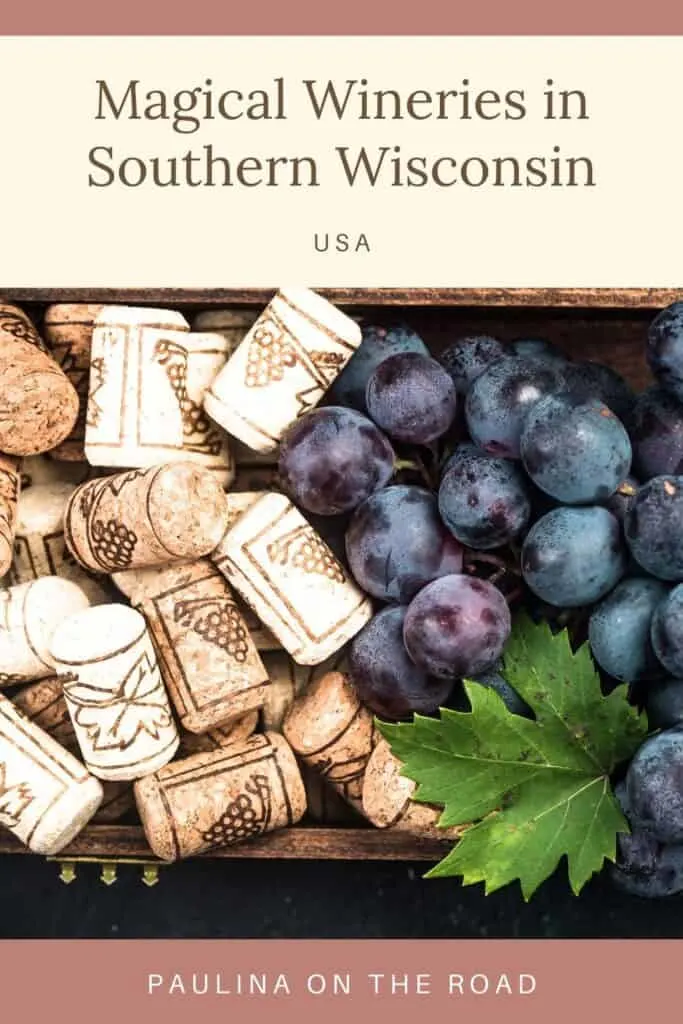 ---
Hola! I am Paulina, a fervent travelette who crossed the Atlantic Ocean by Boat HitchHiking. On my blog, you'll find all the tips to make the most of your holiday. Get ready to enjoy outdoor and sustainable travel like hiking, cycling or sailing. Let's hit the road together!