Guide to the top Wisconsin Dells activities for adults looking to have an adults-only getaway in the Dells
Are you looking for a place with endless possibilities that's made for adults?
Then look no further than Wisconsin Dells! Whether you're on the hunt for an outdoor adventure or seeking the ultimate relaxation getaway, this destination has something to offer everyone.
With its diverse selection of attractions and activities, there are many things to do in Wisconsin Dells for adults.
From unique shopping excursions to taking in some of the best sights in Wisconsin, these are just some of what awaits in beautiful Wisconsin Dells!
Let me be your guide as we explore all the fun things awaiting us along this incredible journey through one of Wisconsin's most beloved cities.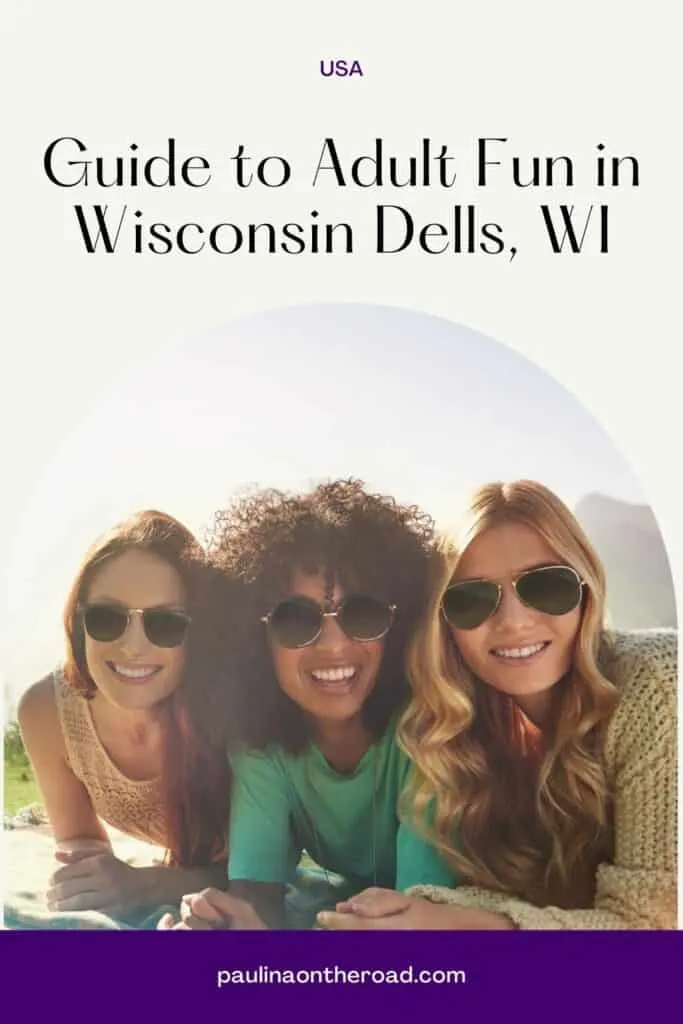 Pssst…!!?? You can't get enough of Wisconsin Dells? Have a look at my other posts:
This blog is supported by you, dear reader. If you purchase through a link, I earn a small commission. As an Amazon Affiliate, I earn from qualifying purchases.
Top resources to travel Wisconsin
✎ Plan the ultimate Wisconsin road trip (no backtracking!) with the Perfect Wisconsin Road Trip itinerary – Buy now for less than 12$

✈ Find the best hotel deals in Wisconsin with Trivago

➳ Book vacation rentals in Wisconsin with VRBO

✔ Book tours in Wisconsin with Viator

☘ Get the best discounted outdoor gear (outlet) at REI.com

$ Get Wisconsin hiking guides and maps at REI.com

✎ Never leave without travel insurance. I get mine at SafetyWing. It is easy to set up, cheap, and reliable.
Overview: Top 5 Things to do in Wisconsin Dells for Adults
Channel your inner child at a waterpark
Pamper yourself at the spa
Do a wine tasting
Go on a hike
Get competitive with mini-golf
1. Romantic Spa Getaway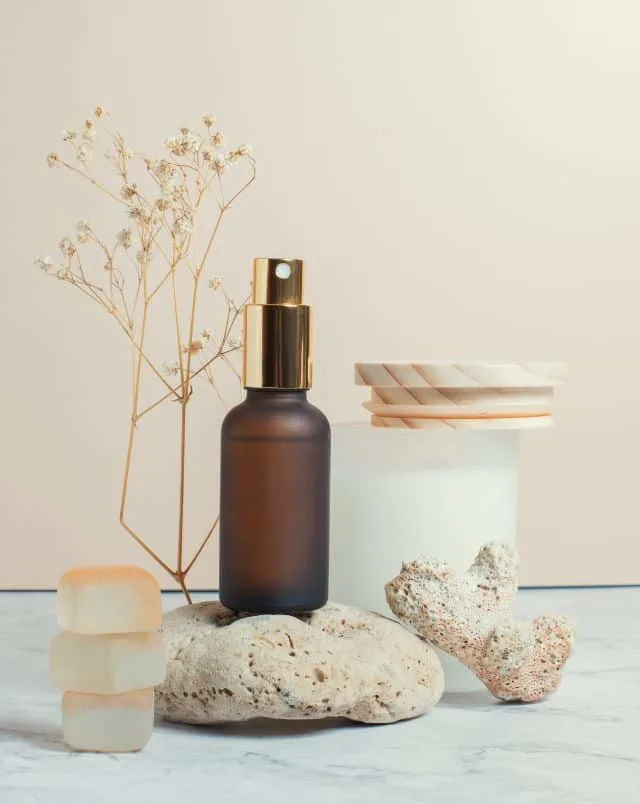 If you're here for romantic getaways in Wisconsin Dells, then a spa getaway is a must as the city has some of the top spa resorts in Wisconsin.
I think the best of all the romantic things to do in Wisconsin Dells is to enjoy a relaxing spa trip with your partner.
The city has several high-quality spas, including Sundara Inn & Spa, Spa Del Sol, and Spa Halahari.
These are beautiful places for adults in Wisconsin Dells, far from the screaming children of the waterparks (although waterparks are great for adults, too!).
Each of these spas has a different range of treatments on offer, but my favorite is Sundara Inn & Spa, one of the best resorts in Wisconsin for couples that you can find.
In fact, this is one of the best adult-only resorts in Wisconsin and they are committed to ensuring all their guests – whether for the day or overnight – have a relaxing visit.
But whichever one you choose, you will feel pampered and leave feeling rejuvenated and refreshed.
Make sure to choose one with the kinds of massages, treatments, sauna, and pool experiences you love.
These serene places are not just an activity to fill an afternoon during your trip, they're one of the best things to do in Wisconsin Dells for adults only!
2. Go Hiking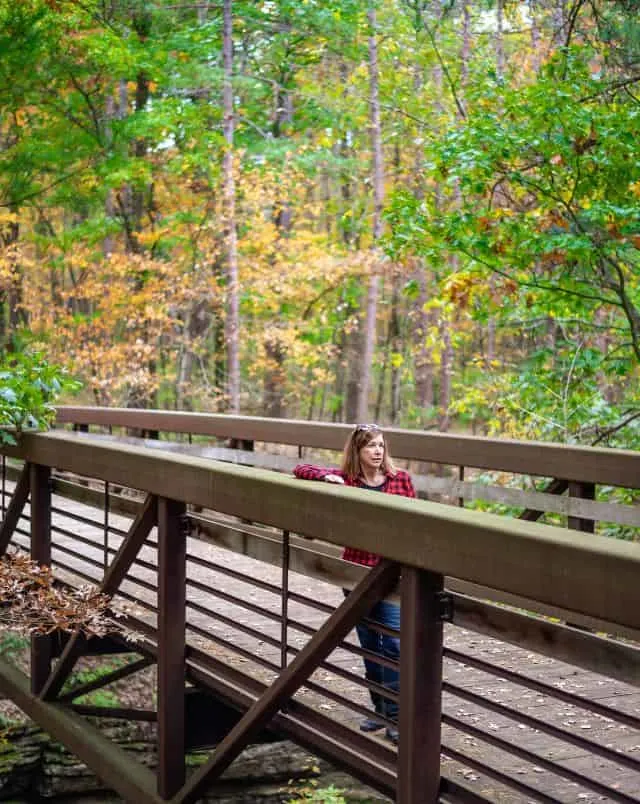 Hiking in Wisconsin Dells is one of my favorite Wisconsin Dells activities for adults.
Several sites of natural beauty near the city and trails run you past brilliant forests, streams, and geological structures.
Fantastic trail centers to visit on your Wisconsin Dells getaway for adults include Chapel Gorge Trail, Witches Gulch, and Dells of the Wisconsin River State Natural Area.
If you want to take a bit of a further drive out, there are a few state parks and natural reserves in to visit and hike in.
This includes Pine Island State Wildlife Area and Dells Creek State Wildlife Area, both of which have brilliant wildlife and hiking routes.
And, of course, my favorite, Devil's Lake State Park, which is full of trails, including some of the best Southern Wisconsin hiking trails.
Another favorite of mine is Parfrey's Glen Trail, which is home to many endangered species of plants and insects.
Buy here the best Wisconsin hiking guides
3. Solve an Escape Room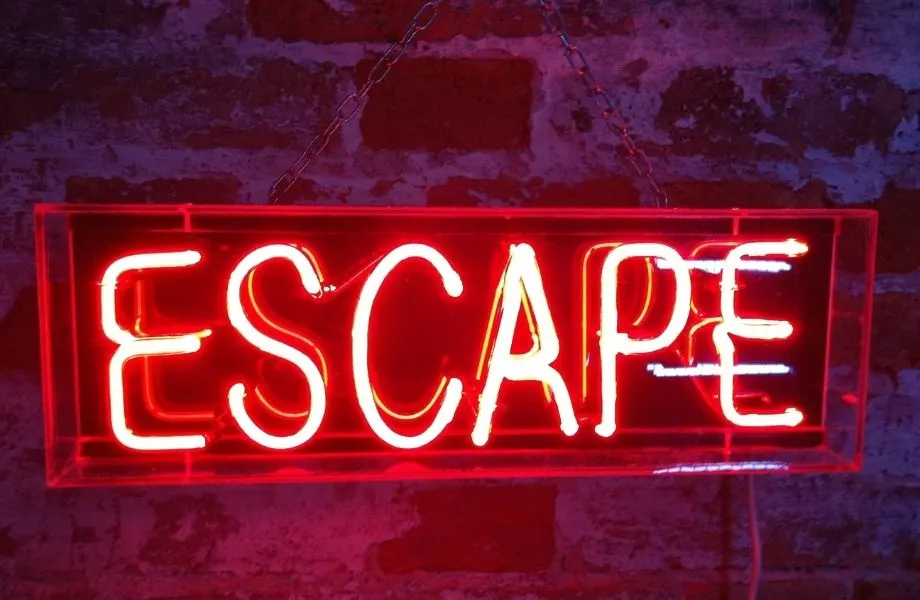 Romantic getaways in Wisconsin aren't always about spa breaks and romantic nights out, they are also a chance to have fun and get closer to each other.
Escape rooms are one of the most fun things to do in Wisconsin Dells for adults visiting with partners as the city has one of the best escape rooms in Wisconsin!
In an escape room, you will be locked in with your partner and must solve a range of puzzles and challenges to get out as fast as possible.
Elusive Escape Rooms is fun for families and kids, but it also offers great wholesome adult entertainment in Wisconsin Dells.
They have many different themed rooms, with some 2-player rooms that are perfect for couples.
Adults who want an even more unforgettable experience can choose one of their rooms with more "mature themes" such as the serial killer room.
Although fun year-round, escape rooms are one of the best things to do in Wisconsin Dells in winter when the weather is much less hospitable.
4. Become a Kid Again at a Water or Theme Park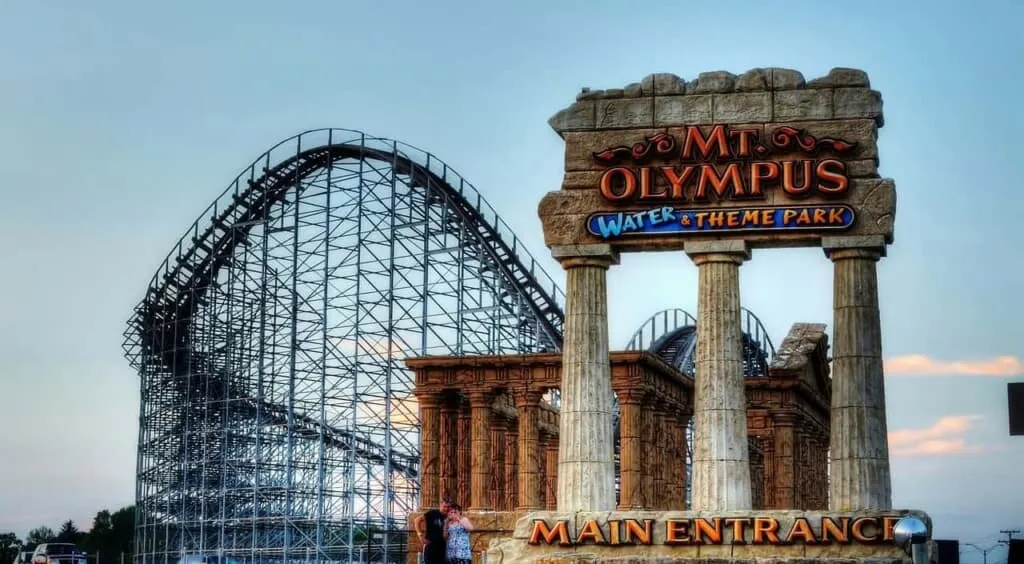 Just because families flock to the city to experience the waterparks doesn't mean this isn't also amongst the best things to do in Wisconsin Dells for Adults.
This is the perfect way to feel like a kid again, zooming now the waterslides or going on a rollercoaster at a theme park.
Wisconsin Dells has some of the most extreme waterslides in America, which are great fun for an adults-only weekend.
If you like extreme waterslides, some you might want to try out are:
Raja: a cobra-themed slide with a 37-foot drop with speeds over 30 mph at the Noah's Ark Waterpark
Black Anaconda: the longest ride at Noah's Ark at a quarter-mile long with thrilling pitch black turns
Sahara Sidewinder: this plunge slide at Kalahari Resort is great if you have a need for speed
But in my opinion, the most exhilarating rides at waterparks are trapdoor slides where you stand on top of a trapdoor and wait for the floor to drop from below you.
Head to Screaming Hyena at Kalahari Resorts and Cosmic Drop at Wilderness Resort for trapdoor slides.
Here you'll find re also some of the best waterparks in Wisconsin Dells so make sure you don't miss them.
One of the best is Medusa's Slidewheel at Mt. Olympus Water & Theme Park, which is the first rotating waterslide to come to the USA.
This ride rotates, causing you to flow in all directions down its tubes and get an airtime experience previously unheard of for waterslides.
There are so many options to choose from that only you can decide on the best waterpark in Wisconsin Dells for adults after experiencing them all.
5. Win Big at Ho-Chunk Gaming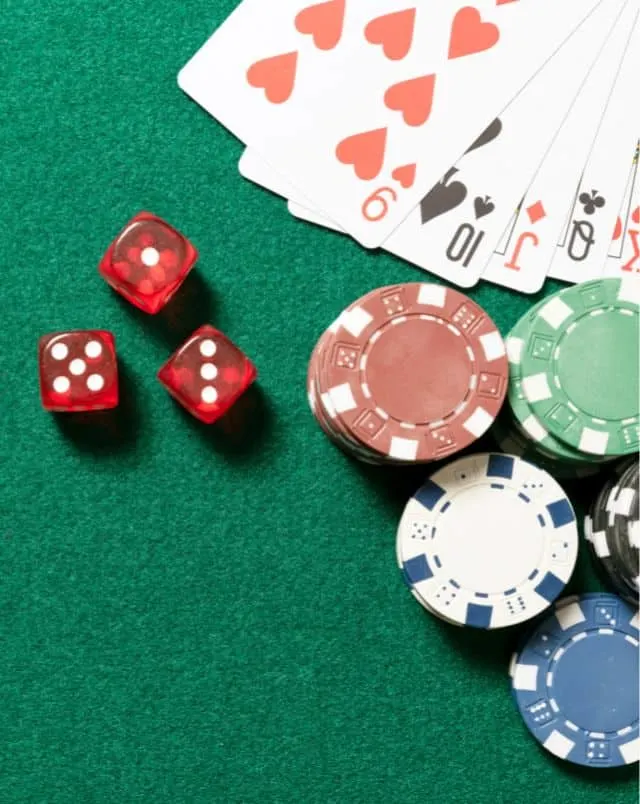 Perhaps the most popular Wisconsin Dells adults-only attraction is the Ho-Chunk Gaming casino.
Open 24 hours a day, this casino in Wisconsin Dells offers slots with huge jackpots as well as table games like blackjack, craps, and roulette.
But if gambling isn't for you, Ho-Chunk Gaming still has several other fun things to do at night in Wisconsin Dells.
You can buy tickets to the range of shows they host there, including stand-up comedy and live music.
6. Relax at Happy Hour at The Del-Bar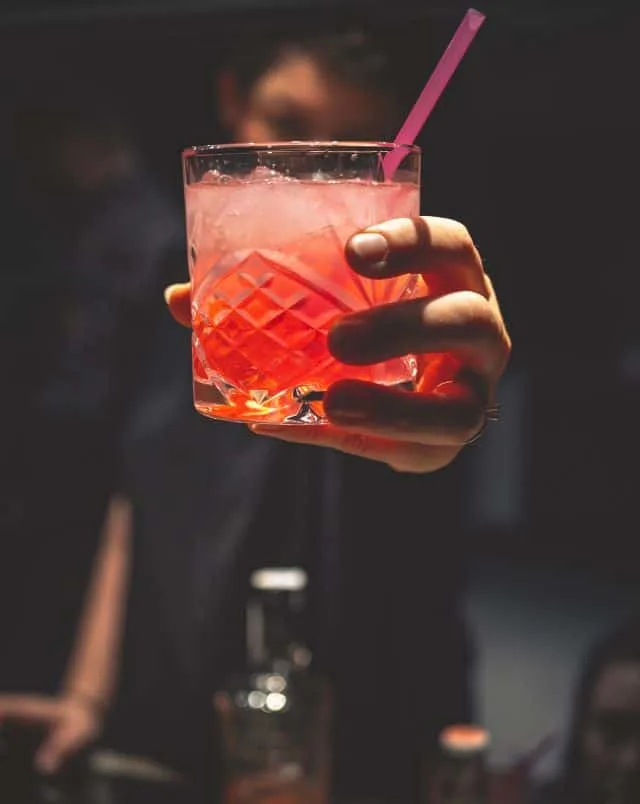 Going to Wisconsin Dells for an adults-only trip means that you have nothing stopping you from going to the bar whenever you want.
There are some great bars in Wisconsin Dells, but one of the most popular bars in the city is The Del-Bar.
During happy hour here you can enjoy cheaper drinks and their range of aperitifs, including escargot and cheese curds.
This bar is known for its intimate atmosphere, but there are many other options in the area, including Nig's Bar, Fisher's Bar, and Showboat Saloon.
Or maybe you'll discover an absolute hidden gem while on your adult-only getaway.
Book here the best tours in Wisconsin Dells
7. Visit the Seth Peterson Cottage
Frank Lloyd Wright was an iconic architect in the early 20th century and there are thousands of buildings inspired by his work across America.
One such building is located right in Wisconsin Dells: The Seth Peterson Cottage is based on Frank Lloyd Wright's designs and can be found on Mirror Lake.
Built in 1958, the cottage sadly fell into disrepair, however, it was restored to its former beauty by volunteers.
For those looking for unique Wisconsin vacation ideas, it is now possible to stay in this stunning pine wood and glass construction.
Alternatively, tours are run on the second Sunday of each month, which cost just $5.
If you love architecture, I think this tour is amongst the most unique and best things to do in Wisconsin Dells for adults.
8. Try Something New at a Wine Tasting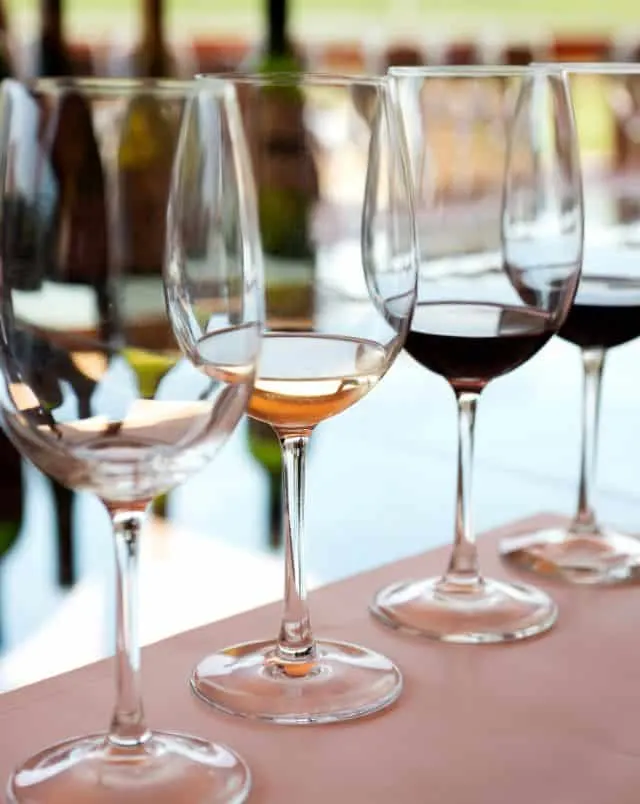 Everyone knows Wisconsin is known for its cheese, but few who aren't from here know that the state makes delicious wine, too!
And trying some of this unique and unexpectedly unforgettable wine is one of the most memorable things to do in the Dells for adults.
Broken Bottle Winery has had a testing room since the spring of 2019 where guests can try their range of reds, whites, and rosé -including some international award winners!
Another great option in the area is the Wollersheim Winery in Prairie Du Sac, which offers a great wine-tasting experience and is one of the top Southern Wisconsin wineries.
Wollersheim Winery has a 27-acre vineyard and an underground limestone aging cellar, all of which you can see on a tour.
The winery also has a distillery, so you can try out some of their locally-produced liquors, and perhaps bring some home, as well!
9. Update your Wardrobe with a Premium Shopping Experience
One of my favorite indoor activities in Wisconsin Dells is Outlets at the Dells, which is great for a day of shopping when the weather is miserable.
Located in Baraboo just 5 miles from the downtown Wisconsin Dells area, you can enjoy a shopping experience here as good as the delights of Milan.
Well, maybe not quite as good, but it's definitely one of the best shopping experiences you'll have in Wisconsin!
You will find modern designers like Banana Republic and White House Black Market as well as high-end brands like Michael Kors and Polo Ralph Lauren.
They even offer some classic retailers like Hot Topic and Sketchers.
10. Delight your Taste Buds at the Grateful Shed Truckyard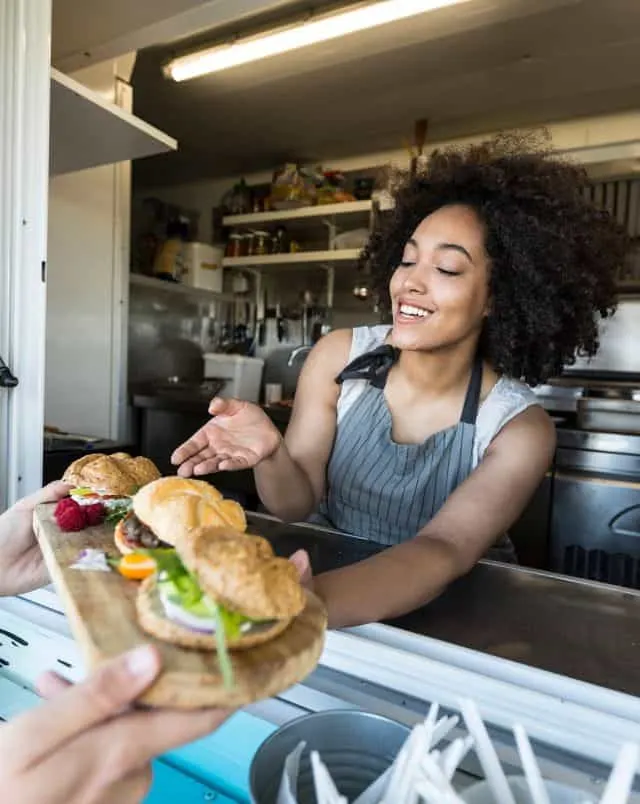 The Grateful Shed Truckyard emerged recently and is known by locals for being one of the most fun adult things to do in Wisconsin Dells.
This food truck yard has every kind of food you could think of, plus many of the trucks also sell beers from local breweries in Wisconsin Dells.
Although the food is great, food and drink are only part of what the Grateful Shed Truckyard has to offer.
They also hold live music events year-round where you can go to these to see local bands play.
And if you're a musician yourself, you can even join in at the Shed Shred Open Jam.
So if you love music as much as I do, you need to put the Grateful Shed Truckyard on the top of your list of things to do in Wisconsin Dells at Night.
11. Explore Mirror Lake State Park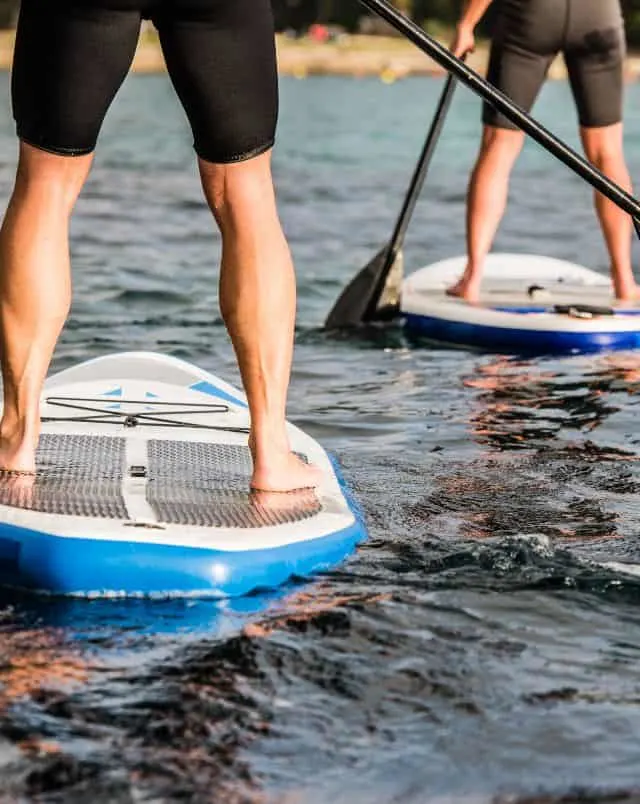 Located just outside of Wisconsin Dells in Baraboo, Mirror Lake State Park is a stunning natural area with dense forests and some of the best hiking trails in Wisconsin.
This is one of my favorite state parks in Wisconsin and offers a range of fun activities, such as camping, fishing, biking and so much more.
If you're looking to host any special events for adults, you can even rent out the amphitheater in the park, which is popular for weddings and concerts.
The lake also benefits from a large "no wake zone," which means that there won't be any boats rushing past, causing a wake that will knock you down.
Mirror Lake is the perfect place to take an idyllic break from the city and reconnect with nature, or try out some fun watersports.
One of my favorite things to do on Mirror Lake is canoeing, but you can also enjoy a day of kayaking or paddleboarding.
If you don't have your own paddleboard, it is even possible to rent one on-site.
For anyone visiting the area who loves nature and the great outdoors, a day at Mirror Lake State Park is one of the top things to do in Wisconsin Dells for adults.
Book here your Wisconsin RV rental
12. Get Competitive with Mini Golf
Who doesn't love a game of mini-golf? If you don't, you're truly missing out!
As a low-pressure alternative to golf, mini-golf allows you to have some competitive fun with your friends on a creative and entertaining course.
Of course, mini-golf is fun for kids, but it's also a great activity for adults who can spend the day being silly and a little competitive.
There are several options for mini-golf in Wisconsin Dells and the surrounding area, some with very impressive courses.
However, my two favorites are Wild Abyss at the Wilderness Resort and Pirate's Cove Adventure Golf.
Wild Abyss is one of the most unique indoor attractions in Wisconsin Dells as it's lit up entirely with black lights!
If you are looking for fun things to do in Wisconsin Dells for adults in winter, or when the weather isn't very nice, Wild Abyss is a must.
However, it's fun year-round for anyone who loves a round of mini-golf.
Alternatively, when the weather is nicer you can check out one of the other outdoor mini-golf courses, like Pirate's Cove Adventure Golf!
As the name suggests, the course is pirate themed and this large, outdoor course is truly an adventure to get through.
13. Enjoy a Special Dinner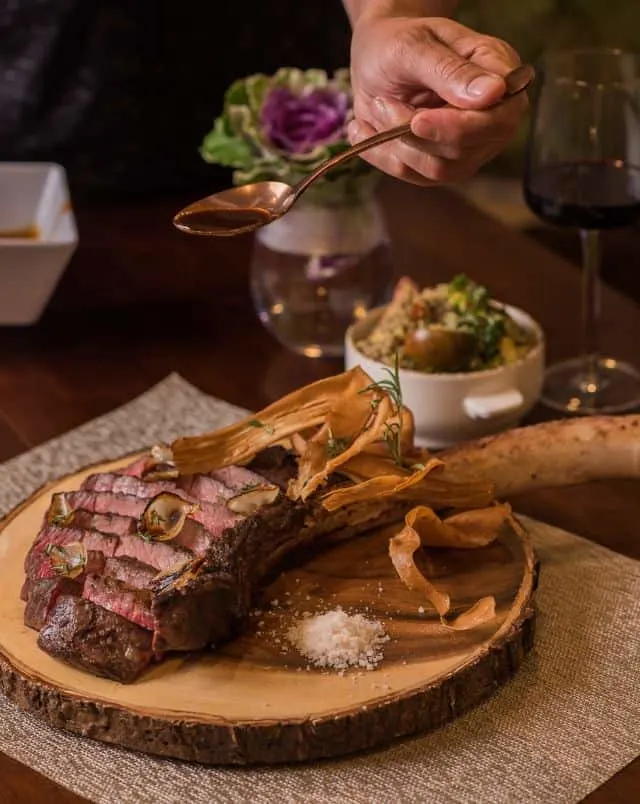 Whatever other fun things to do in Wisconsin Dells for adults you choose, you're going to want to eat – so you might as well enjoy some of the local food!
Luckily, Wisconsin Dells is full of a wide range of delicious restaurants offering up local fare and anything else you might want.
One of the top things to eat in Wisconsin Dells is steak, which you can try from many restaurants, including Field's at the Wilderness Resort, Kaminski's Chop House, and Double Cut Steakhouse.
But many visitors and locals alike choose Double Cut Steakhouse, which is a modern restaurant cooking a great selection of cuts on hot coals.
But Double Cut Steakhouse doesn't just do steaks (although that certainly is their specialty), you can also enjoy a night of seafood, or even try out their sushi menu.
Additionally, they offer really tasty appetizers, soups, salads and desserts, and many of their dishes are available gluten-free.
Although Double Cut Steakhouse is, of course, a meat lover's paradise, the restaurant also offers a range of vegetarian options.
They also make a variety of handcrafted cocktails, I can highly recommend the Marshmellow Martini for a post-dinner dessert drink.
14. Have a Blast in a Resort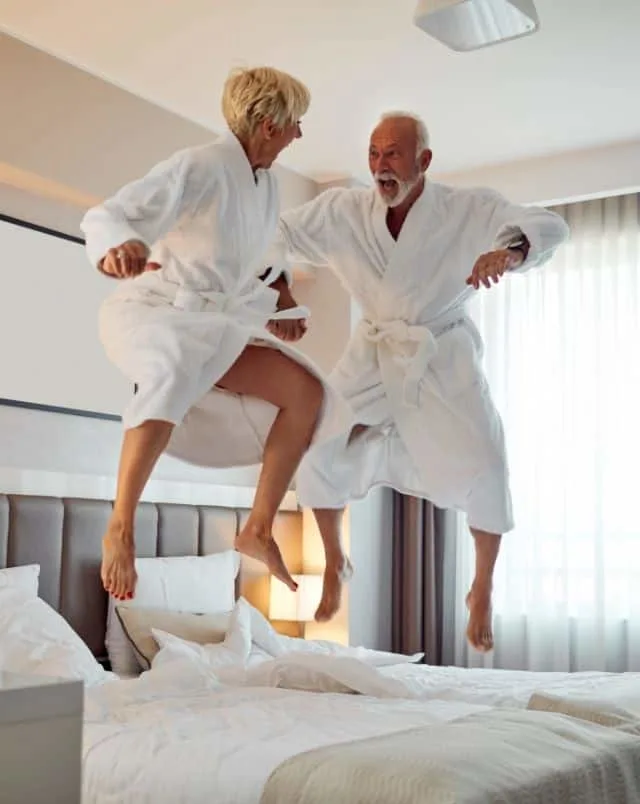 There are a lot of great romantic hotels in Wisconsin Dells all across the city, and even in the surrounding area.
You can find every hotel chain you can think of, and there are even several campsites in Wisconsin Dells if you want something more adventurous.
One of my favorite Wisconsin Dells resorts for adult-only breaks is the Edge-O-Dells Resort – which is both a resort and a campground.
This resort is adults-only (21+) and great for adult-only weekends away as it has everything you could possibly need on-site.
Guests at Edge-O-Dells Resort can enjoy afternoons relaxing in or around the large outdoor pool, or have a blast playing volleyball.
At night – or during the day – they can hang out at the tiki bar sipping down delicious cocktails and making new friends.
This is also perfect if you are looking to stay in romantic cabins in Wisconsin as they offer intimate cabins and camping sites.
For a relaxing spa weekend, you can't go wrong with Sundara Inn & Spa, which is also adult-only and offers a range of packages for couples or groups of friends.
And thanks to their amazing couples packages, it's also one of the most romantic hotels in Wisconsin.
But there are so many options for places to stay in Wisconsin Dells adults getaway.
Some other great options are Great Wolf Lodge, and Chula Vista Resort, although they are not adult-only.
15. Get Creative with Pottery Painting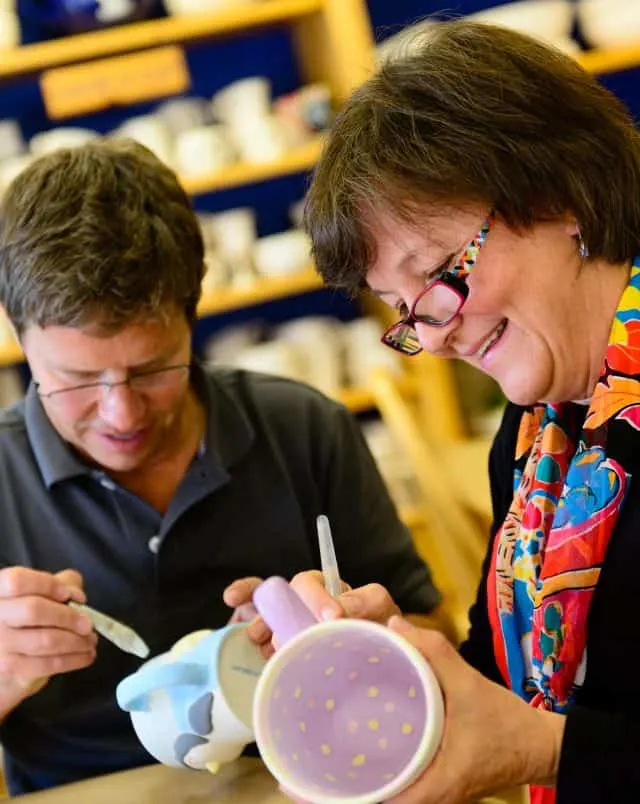 I recommend pottery painting if you are visiting Wisconsin Dells with your partner.
This is a great choice for things to do in Wisconsin Dells for adults as you can make a special piece for the home to remember your trip by.
There are two great options for pottery painting in Wisconsin Dells: Polka Dot Pots (located within the Wilderness Resort) and Paint It!
Both locations are open to the public and do not require a reservation, just pop in when you have time, pick out your ceramic piece and get painting!
If you do this on your final day, I recommend Paint It! as they will mail it directly to your home upon request (for an additional fee).
Book here the best vacation rentals in Wisconsin Dells
---
At first glance, it seems like a city for young families, but looking closer reveals that Wisconsin Dells is a wonderful place to spend your romantic getaway in Wisconsin.
In fact, there are so many different and fun things to do in Wisconsin Dells for adults, you might be tempted to book ANOTHER Wisconsin Dells adults-only weekend away.
Wisconsin Dells is a city where you can have so much fun with the person you love the most, riding waterslides, tasting wine, and spending time in nature.
But it's also a city where you can let your hair down and have a fun weekend with your friends just hanging out and enjoying life to the fullest.
I hope this selection of my favorite things for adults to do in Wisconsin Dells helps you plan and enjoy an unforgettable trip.
---
Short FAQs About Things to do in Wisconsin Dells for Adults
Can adults have fun at Wisconsin Dells?
Absolutely! Despite its reputation as a fun family destination, which it is, Wisconsin Dells is also a lot of fun for adults and is actually a popular adult weekend getaway destination!
What are the best things to do in Wisconsin Dells for adults at night?
For adults visiting Wisconsin Dells, some of the best evening activities are hanging out at a bar, gambling or catching a show at the casino, enjoying a romantic meal or spending the evening at the Grateful Shed Truckyard.
Are there any adult-only resorts in Wisconsin Dells?
Yes, in fact, the city has some of the best adult-only resorts in Wisconsin, including the wonderful Sundara Inn & Spa.
---
Before You Go: Top Tips for your Trip
---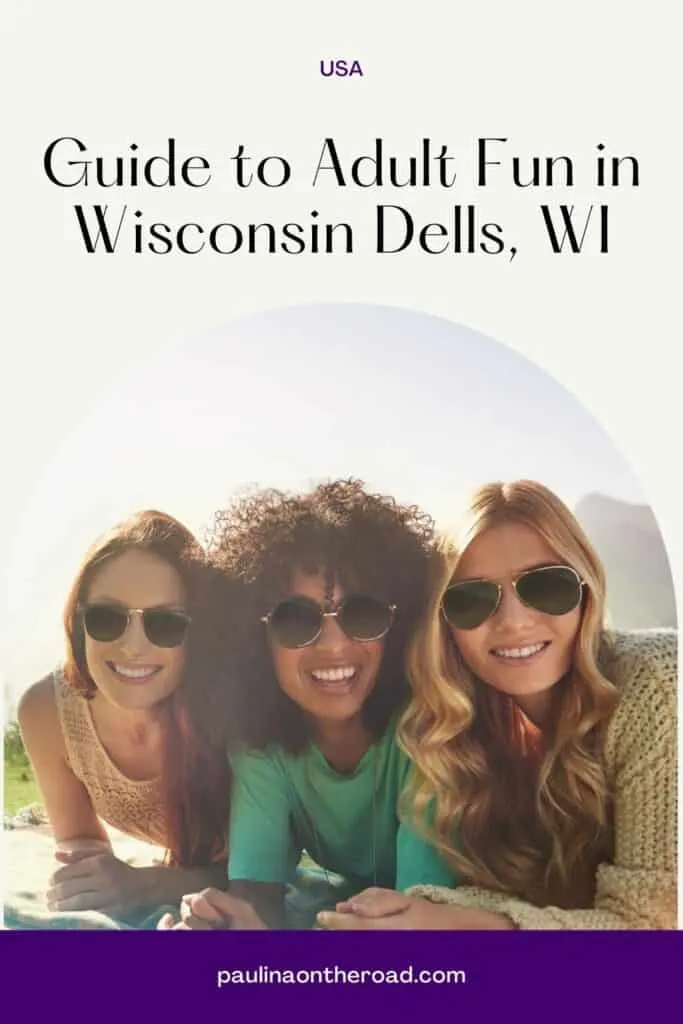 ---
Hola! I am Paulina, a fervent travelette who crossed the Atlantic Ocean by Boat HitchHiking. On my blog, you'll find all the tips to make the most of your holiday. Get ready to enjoy outdoor and sustainable travel like hiking, cycling or sailing. Let's hit the road together!