Guide to the best winter festivities and events for the best Madison Wisconsin winter, including winter sports
Do you love the winter? Would you like to go to a place where it gets crisp and cold, the air is crystal clear, and even more than that, there are loads of great things to see and do?
Then you're in luck, because winter in Madison WI has all of this and more.
Madison in winter is a wonderland for those who love things cold and action-packed.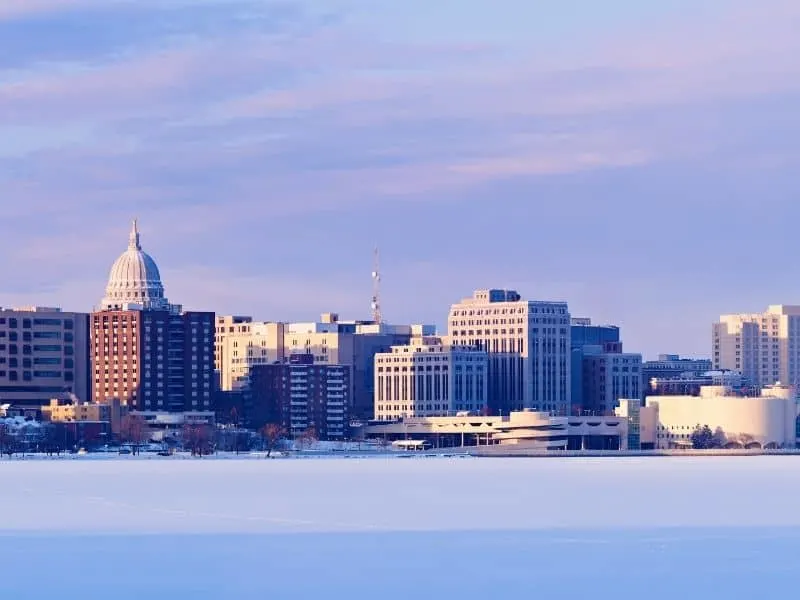 Whether you're an adrenaline junky, culture vulture, or take a more laid-back approach to life and just like to kick back and relax, then you'll find something that suits you perfectly.
If you want to spend the whole winter in Madison, WI, or are simply seeking out some cool weekend trips in Wisconsin, there are so many options that you'll easily be able to make the best of your time here.
So keep reading and we'll explore a whole array of all the marvelous things to do in Madison in winter, with options to suit all tastes.
This blog is supported by you, dear reader. If you purchase through a link, I earn a small commission. As an Amazon Affiliate, I earn from qualifying purchases.
Top resources to travel Wisconsin
✎ Plan the ultimate Wisconsin road trip (no backtracking!) with the Perfect Wisconsin Road Trip itinerary – Buy now for less than 12$

✈ Find the best hotel deals in Wisconsin with Trivago

➳ Book vacation rentals in Wisconsin with VRBO

✔ Book tours in Wisconsin with Viator

☘ Get the best discounted outdoor gear (outlet) at REI.com

$ Get Wisconsin hiking guides and maps at REI.com

✎ Never leave without travel insurance. I get mine at SafetyWing. It is easy to set up, cheap, and reliable.
When is the Best Time to Visit Madison in Winter?
When you hear Madison, WI winter what do you think of?
The cold, right? Snow, tick; ice, tick!
Well, you won't be surprised to hear that you're not far off the mark with this assumption as a Madison winter is a cold winter.
The cold season in Madison lasts for around three months, from late November to early March.
However, it's possible to see snow for up to five months a year, from early November to early April.
The month with the most snow in Madison is December, so if you're a snow lover, you'll love that month!
January and February are the coldest months so bear that in mind if you get affected by the extreme cold.
Whatever the weather though, you'll never be short of something to do in Madison because as the capital city of Wisconsin, the place never shuts down.
You'll find all the shops, bars, restaurants, public buildings, and attractions open year-round.
Even more, there are so many seasonal attractions open only during the winter that you'll always have lots to do during your stay here.
But a bit of cold won't hurt you, will it?
Just make sure to wrap up warm and remember, if it's getting too cold for you then step into one of the many bars, restaurants, or great indoor places that are listed below and you'll soon warm up!
1. Skiing at Tyrol Basin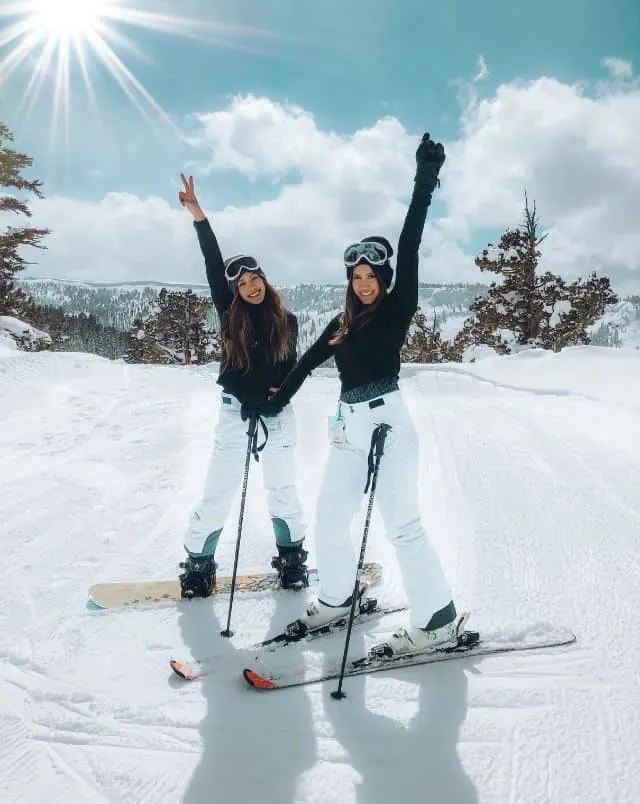 A few miles west of Madison you'll find the Tyrol Basin, one of the best ski resorts in Wisconsin.
If you don't ski, don't worry as there's a range of other great activities to indulge in here, such as snowboarding, sledding, and the best fun of all (in my opinion), snow tubing.
To experience Wisconsin in winter without taking to the slopes in some manner is to not experience a real winter in this part of the world.
In terms of skiing and snowboarding, there are 22 runs at Tyrol Basin, with options available for beginner, intermediate, advanced, and expert levels.
There's a great fun vibe here and even a café and restaurant for after you've worked up an appetite on the slopes.
So if you're looking for action-packed outdoor activities in Wisconsin, this could be for you.
Book here the best tours in Madison, WI
2. Stay at a Romantic Winter Cabin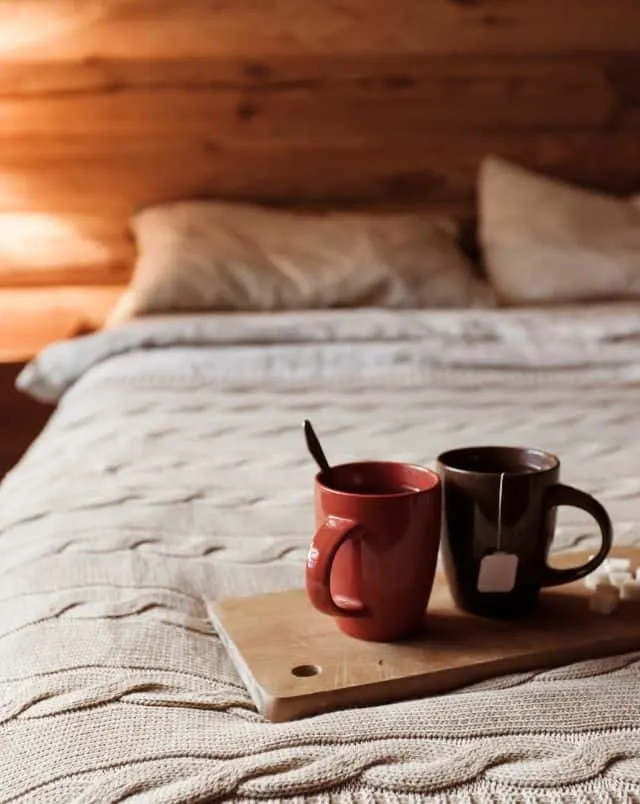 Madison WI in winter has some of the best winter getaways in Wisconsin for couples.
But if you're looking for Wisconsin vacation ideas, then why not stay in a romantic winter cabin?
Located close to the University of Wisconsin, Lake Waubesa home is one of the finest winter cabins in Wisconsin.
This beautiful lakeside cabin has a large wooden deck overlooking the sensational Lake Waubesa. Perfect for sitting, relaxing and watching the world go slowly by.
If it's getting too nippy outside, don't worry, the cabin's gigantic windows provide stunning lake views from almost every room.
It's just a fifteen-minute taxi ride to downtown Madison and only a five-minute walk from some excellent shops, bars and restaurants. – Check prices here
Therefore, if you're a couple looking for romantic getaways in Wisconsin, get packing!
Book here the best romantic cabins in Madison, WI
3. Cut Your Own Christmas Tree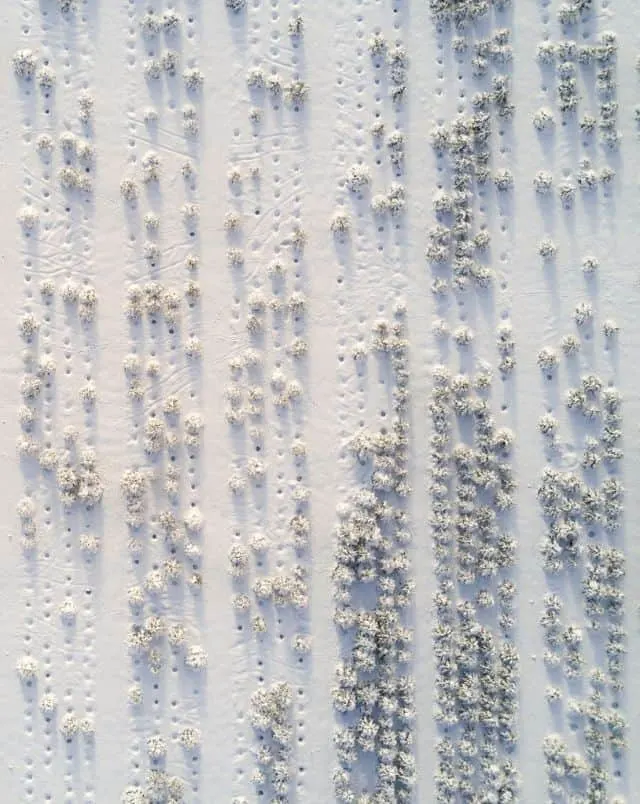 Winter in Madison, WI just wouldn't be the same without that one ingredient essential for a good Christmas: a tree!
Cutting your own is not only one of the most traditional Madison, WI, winter activities, but also one of the best fun things to do in Madison, WI, in winter.
If you're in the city of Madison, you probably won't be too surprised to hear that there aren't a great deal of Christmas tree farms around.
But never fear, there are some fantastic options just outside of Mad town.
Located just a few minutes outside the city in Middleton, Summers Christmas Tree Farm is one of the best Christmas tree farms in Wisconsin.
Just show up and they'll provide you with saws and tree bailing at no extra charge.
There's also a Christmas shop onsite to stock up on your seasonable gifts.
Get here the perfect Wisconsin road trip itinerary
4. Enjoy a day at the Dane County Farmers' Market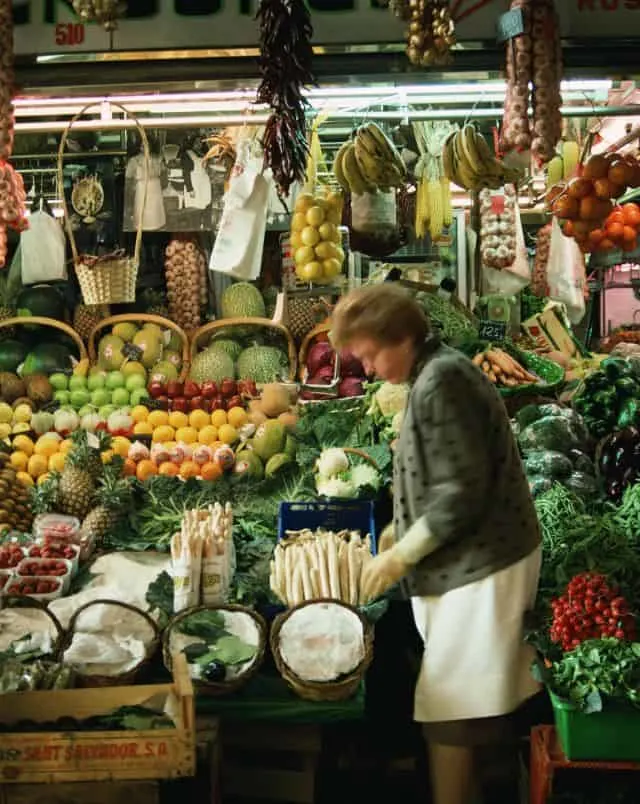 If you've ever experienced Madison Wisconsin in winter, you'll understand how cold it can get, and that sometimes you just want to go inside where it's warm.
This is exactly what the marvelous Dane County Farmers' Market does from mid-November to the end of December.
Throughout the year, the market is held outdoors.
However, in an attempt to escape the worst extremes of the biting Madison Wisconsin winter weather, they head under the roof.
Here the shoppers and vendors take temporary respite from the extreme temperatures in the freshly renovated Garver Feed Mill.
The market is a great way to spend a morning or afternoon browsing around over 200 stalls selling all manner of locally produced goodies such as bread, cheese, honey, and seasonable fare.
There are great food vendors here too, so go along and shop 'til you drop.
Book here the best tours in Madison, WI
5. Have fun at the Winter Festival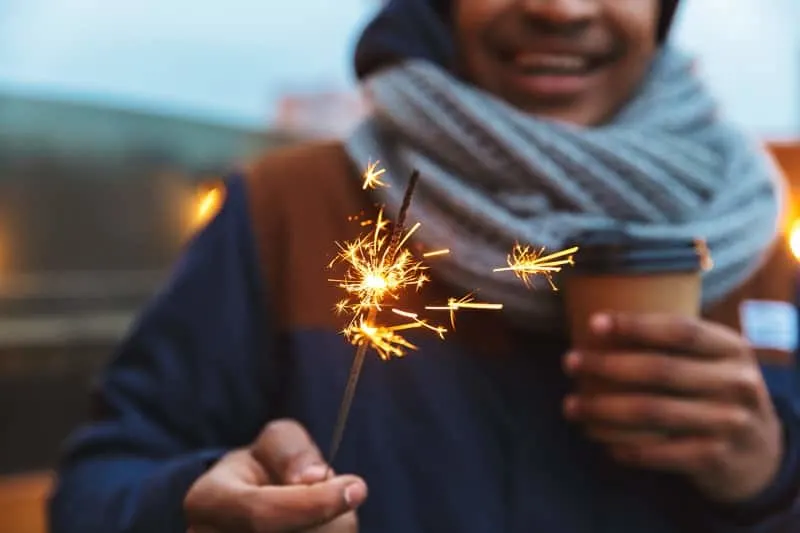 If you're looking for fun things to do in Madison, WI, then look no further than the fantastic Madison winter festival.
The festival is held each year on the shore of Lake Mendota in Elver Park and has a focus on healthy, outdoor activity.
There are lots of winter activities to try such as ice skating, sledding, cross-country skiing, and snowshoeing.
There's live music, food, and you must see the amazing snow and ice sculptures at work; truly incredible.
The highlight of the festival is the Candlelight Ski and Snowshoe tour which not only makes a beautiful spectacle, but is also great fun to participate in.
The Madison, WI, winter festival is undoubtedly one of the best Christmas events in Madison, WI, so don't miss out!
Book here the best cabins in Madison, WI
6. Go Hiking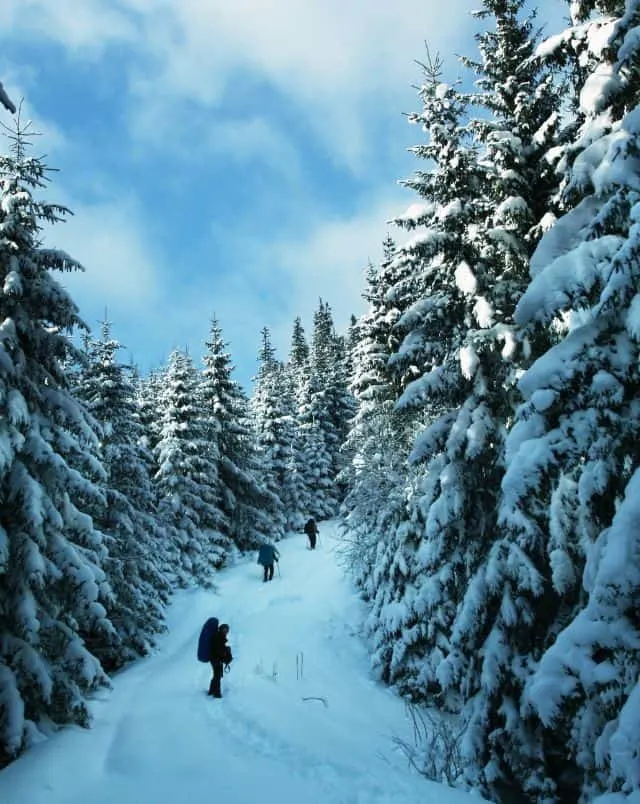 If you want to stay active on your trip then there are a plethora of fantastic hiking trails in Wisconsin for you to explore.
However, if you're staying in the city of Madison and don't want to stray outside of the city's boundaries to get your exercise, then you're in luck.
The University of Wisconsin-Madison Arboretum has some of the best Southern Wisconsin hiking trails on offer.
In fact, there are over 17 miles of trails that meander through the sensational ecosystem contained within the grounds.
If you're after a relatively challenging hike (or snowshoe, depending on the weather!), then try the Southern Trail.
This is a loop trail that runs for just over five miles and the terrain is flat so you won't find it too difficult.
It will take you around an hour and three-quarters to complete.
No matter the time of year, the hiking in Madison, WI is worth the visit alone!
Get here the perfect Wisconsin road trip itinerary
7. Take a Brew Tour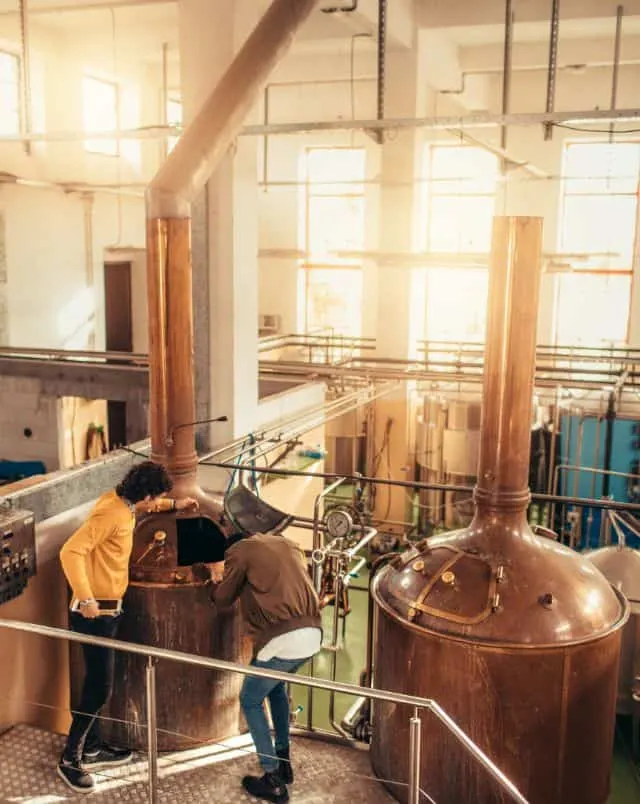 Madison is a city with a historically renowned brewing industry that today is particularly famous for its wonderful selection of craft beers and brewpubs.
So, naturally, one of the great winter activities Madison, WI has to offer is a tour of some of the city's brewers.
Hop Head Tours runs a selection of tours including small bus brewery tours that will take you around multiple local breweries. Some of them are considered the best breweries in Wisconsin.
They also offer bike tours that take you around the local breweries and explain the brewing traditions, history, and culture that influenced them.
Please note though that this tour is not a boozy one due to the riding bikes part of it!
For the grown-ups among you, this is one of the most fun winter activities in Madison, WI.
Book here the best tours in Madison, WI
8. Go Ice Skating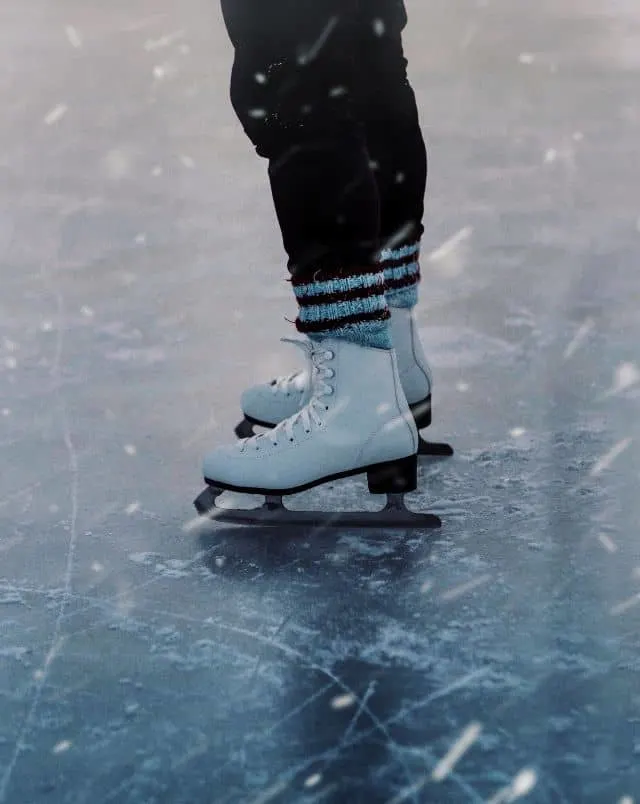 Winter in Madison, WI wouldn't be complete with a glide over the ice at the magnificent Edgewater Hotel's seasonal ice rink.
Located on the shores of the beautiful Lake Mendota and just a stone's throw from the capitol building, the setting for the Edgewater's ice rink is truly breathtaking.
Imagine looking out over the waters of Lake Mendota one second, and then you pirouette and turn and you're facing the Edgewater Hotel in all its majestic glory.
Sounds good? Well, it's even better!
The sensational four thousand square foot rink is flanked by festive décor and to float along the ice surface here is a truly magical experience.
The memory of ice skating here will be one that you'll treasure for the rest of your life.
Book here the best cabins in Madison, WI
9. Visit a Christmas Market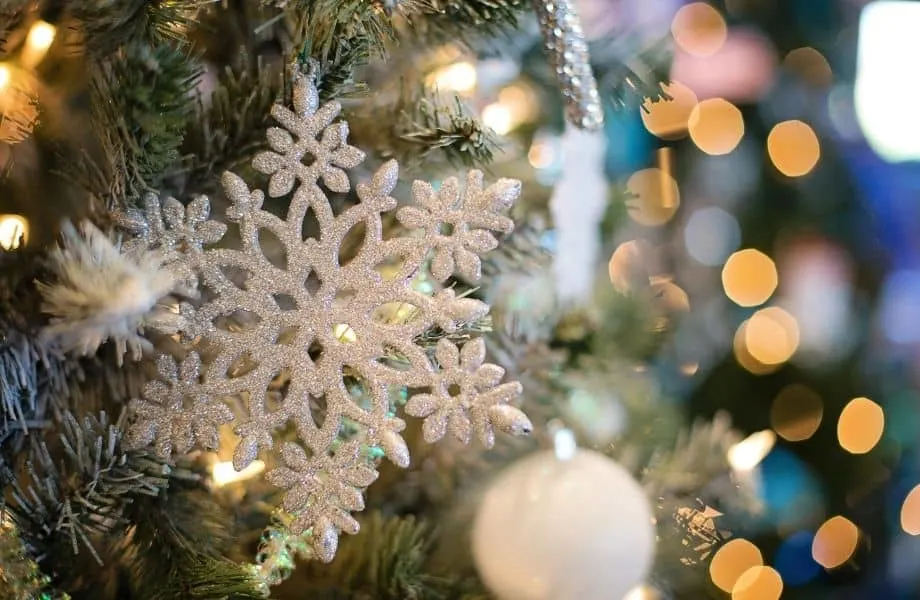 If you're pining for a traditional Christmas in Madison, WI, then take in a Christmas market to get you right in the spirit.
Luckily, one of the best Christmas markets in Wisconsin is right here in Madison.
The Blessed Sacrament Christmas Market is one of the longest-running Madison, WI, Christmas events in existence.
Steeped in history, the market has been running for over 100 years now and still to this day is one of the finest Madison Christmas events to pay a visit to.
At the market, you'll discover jams, soaps, home-baked goodies, baskets, candy, hand-painted silk scarves, fabric fairies, botanically dyed fiber art, and fresh greenery (including Christmas wreaths).
There's also a fantastic selection of home-cooked, organic food on offer.
What's more, there's even a free babysitting service for those with kids.
So if you're in Madison, Christmas doesn't get much more Christmasy than this!
Get here the perfect Wisconsin road trip itinerary
10. See the Capitol Christmas Tree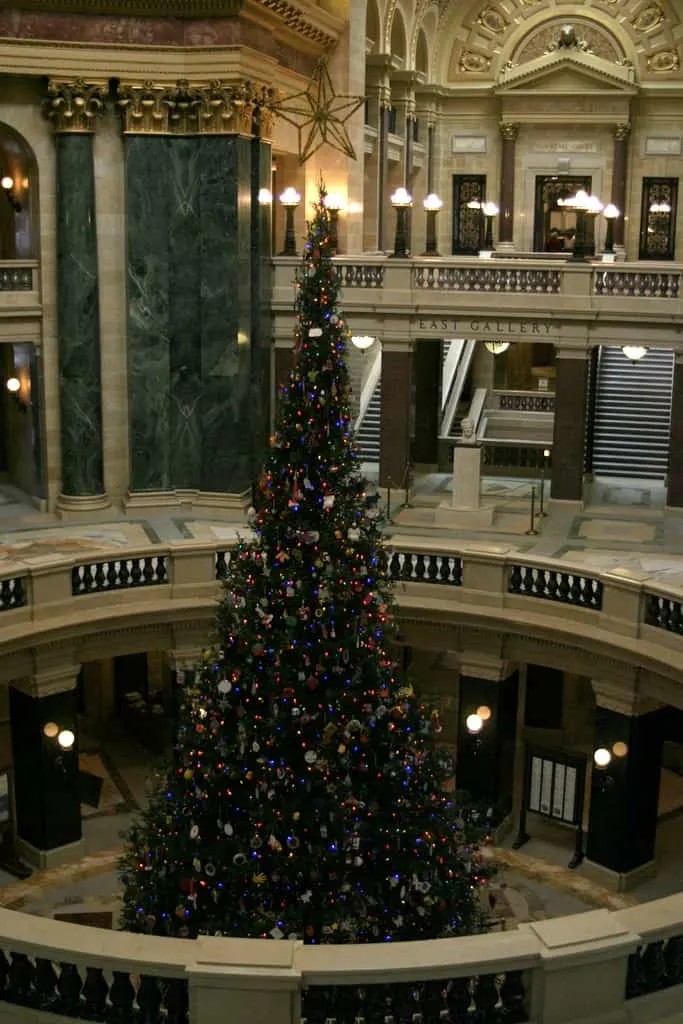 Another long-standing tradition of winter in Madison, WI is to pay a visit to the giant Christmas tree located inside the Wisconsin State Capitol Building.
And when I say giant tree, I mean G.I.A.N.T. This tree is huge!
The tree is set within the building's huge rotunda, which extends right up into the dome you see from the building's exterior.
The tree is decorated with ornaments made by local schoolchildren and adorned by almost two and a half thousand fairy lights and seven hundred feet of garland!
The tree lights go on in early December, and arguably no Christmas in Wisconsin is complete without a visit here.
In addition, the Capitol Building is worth a look around in its own right, if only for the magnificent ornate marble work on display here.
Book here the best tours in Madison, WI
11. Visit the Madison Children's Museum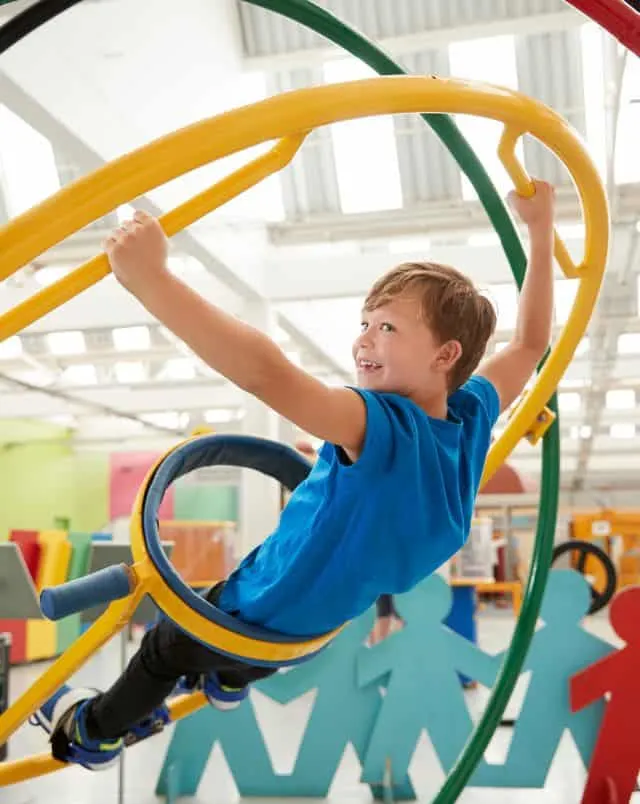 As you may have gathered from the article so far, Madison WI in winter gets very cold.
And if you're there with kids it's entirely possible that at some point they'll want some respite from the cold.
Well, a great way to get indoors out of the cold and provide your kids with lots of fun and educational things to do is to step inside the Madison Children's Museum.
Inside, you'll find a magnificent selection of exhibits and activities for kids up to 10 years old.
There are ever-rotating exhibits based on educational themes to entertain the little ones.
There are loads of fun activities such as an art studio, trash lab, and even the 'Rooftop Ramble', a fully functioning farm on the rooftop!
Book here the best cabins in Madison, WI
12. Go sledding
It's winter, there's snow on the ground – so that means only one thing: sledding!
Wahey! Fortunately, winter in Madison, WI provides ample opportunities to indulge in this activity.
You'll find numerous people doing just that in many of the city's parks.
Probably the best of the lot is Elver Park in the southwestern reaches of the city.
This popular sledding location is the only one of Madison's parks that allows sledding at night.
As you may imagine, it's well-lit and the sledding hills are even maintained by park staff.
Not only does Elver Park boast a frighteningly steep sledding hill, but to coast across the snow on your sled under the twinkling Christmas lights of the park is an experience to remember.
Get here the perfect Wisconsin road trip itinerary
13. Go to the theater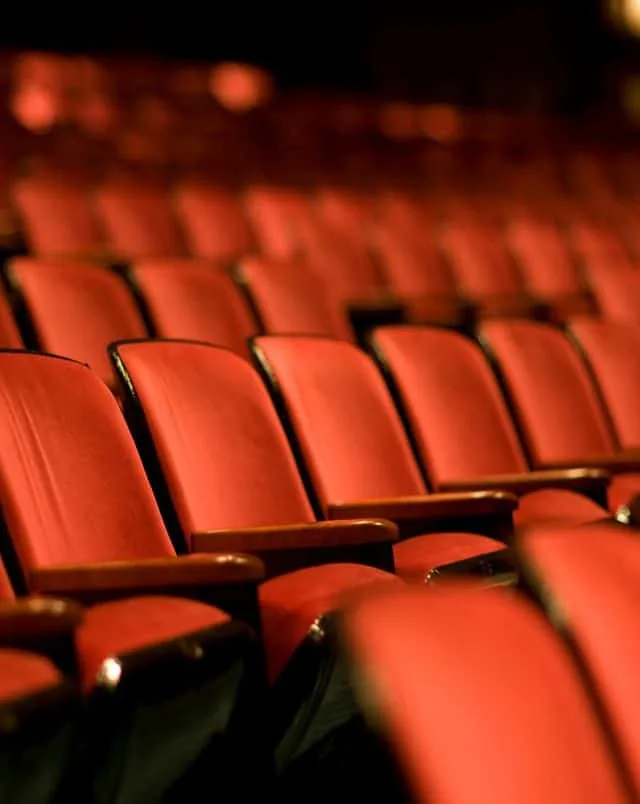 There are so many great cultural happenings going on in Madison WI in winter that you really ought to join in.
And what better way to do just that than a night at the theater?
Madison's Orpheum Theater is a beautifully ornate venue that was tastefully restored in recent years to highlight the stunning period detail of the building.
The theater was built in 1926 and features Art Deco exterior and French Renaissance interiors.
There's always something interesting going on here so check local listings to find out what's happening during your stay.
Oh, and it's haunted! That's right, the malign presence of a former magician makes itself known on occasion.
But that's not all, a former projectionist makes frequent appearances to scare the living daylights out of present-day staff.
Book here the best tours in Madison, WI
14. Dine in the domes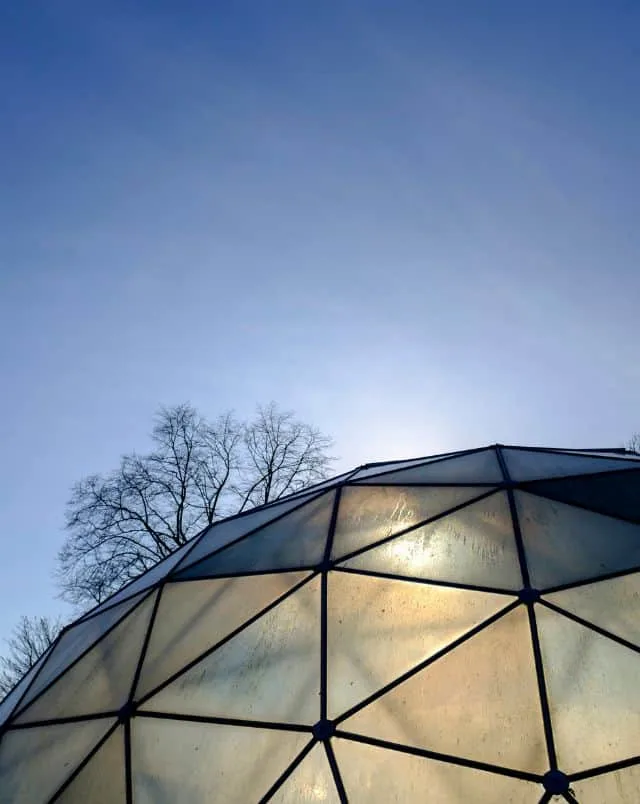 If you're looking for a unique experience this winter in Madison, WI, then Dine in the Domes certainly fits the bill.
Dine in the Domes is an initiative run by eight local restaurants that allows you to eat outdoors in the deepest depths of a Wisconsin winter.
The actual dining experience takes place inside a Perspex dome structure.
The pod-like (or igloo-like, depending on how you look at it) domes are heated and offer spectacular 360-degree views of the local environment.
It's almost like being outdoors while being indoors, or sitting in a greenhouse if you prefer to think of it that way.
This is a truly unique dining experience so book early to avoid disappointment as it's a very popular attraction among the local population.
Book here the best cabins in Madison, WI
15. Head out onto the frozen lakes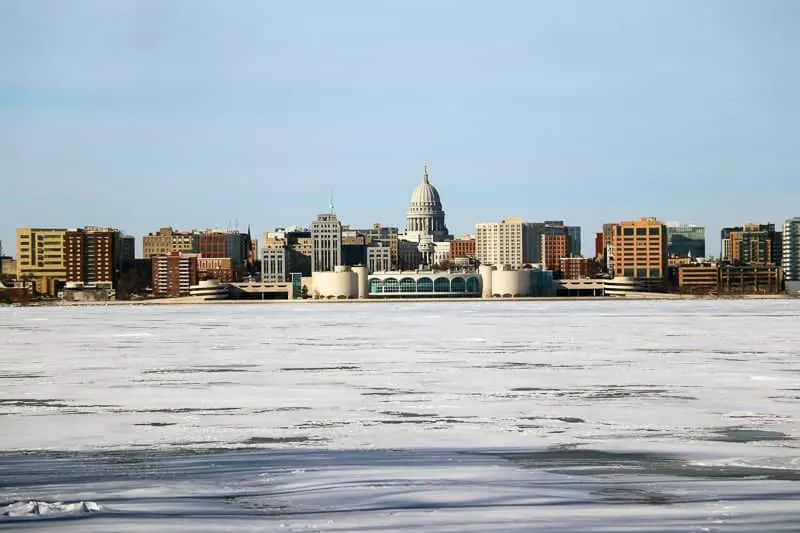 As I've mentioned a few times, Madison WI in winter gets extremely cold.
In fact, it gets so cold that each year when the temperatures drop through the floor, the city's five lakes – Mendota, Monona, Wingra, Waubesa and Kegonsa – freeze over!
Due to the prolonged low temperatures, the ice gets so thick that it's actually safe to go out onto the ice. And all the usual ice-based fun ensues.
Expect ice skating, ice fishing, ice boats (seriously!), ice hockey… ice everything, basically.
Expect to see families making a day of it, with picnics galore, and cyclists riding by! It's quite surreal but an experience you'll never forget.
Don't miss the fantastic ice festivals that take place such as Frozen Assets and the Wisconsin Union's Winter Carnival.
Get here the perfect Wisconsin road trip itinerary
---
Madison is a great city and a wonderful place to visit all year round.
However, largely due to the weather conditions, Madison in winter packs an extra punch.
It seems there are even more cultural events during the winter months as people seek indoor entertainment to get out of the cold.
Bars and restaurants are buzzing and there's a great vibe around Mad Town.
A lot of the things to do are seasonable (skating on a frozen lake, for example), so you'll find a plethora of fantastic things to do in Madison over the winter months.
Just remember to wrap up warm!
---
Short FAQ About Winter in Madison, WI
How much snow does Madison Wisconsin get?
Madison averages around 42 inches of snow per year. It is snowiest during January and February.
How cold does Madison Wisconsin get in the winter?
January is the coldest month of the year in Madison, Wisconsin. During this time you will experience an average low of 14°F and a high of 28°F. Typically the warmest winter weather will see a low of 25°F and a high of 38°F.
How long is winter in Madison WI?
The Madison winter is considered to last from November 30th until March 3rd.
---
Before You Go: Top Tips for your Trip
---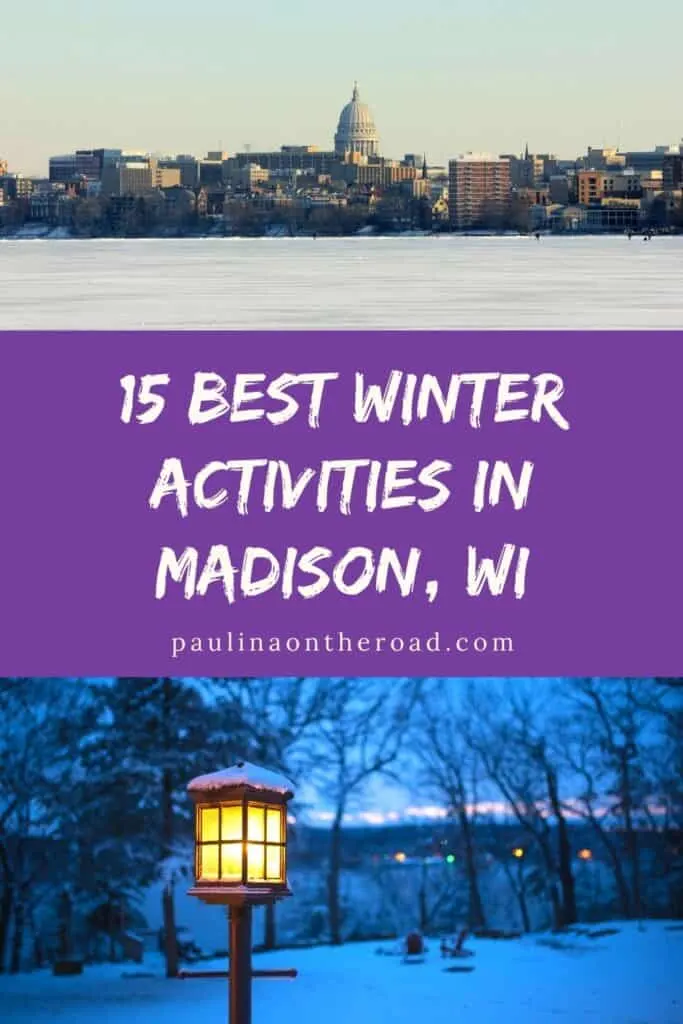 ---
Hola! I am Paulina, a fervent travelette who crossed the Atlantic Ocean by Boat HitchHiking. On my blog, you'll find all the tips to make the most of your holiday. Get ready to enjoy outdoor and sustainable travel like hiking, cycling or sailing. Let's hit the road together!