Guide to the best things to do and places to visit in Lagos, Portugal, including beaches, historical sites and day trips
You want to go on vacation where there are pristine beaches, great restaurants, fascinating history and lots of things to do. But you can't think of exactly where to go?
Well, there are so many things to do in Lagos, Portugal that you could do far worse than taking a trip there.
So that you don't have to spend hours finding out about all of the things to do in Lagos, this article will explore some of the best tourist attractions in Lagos.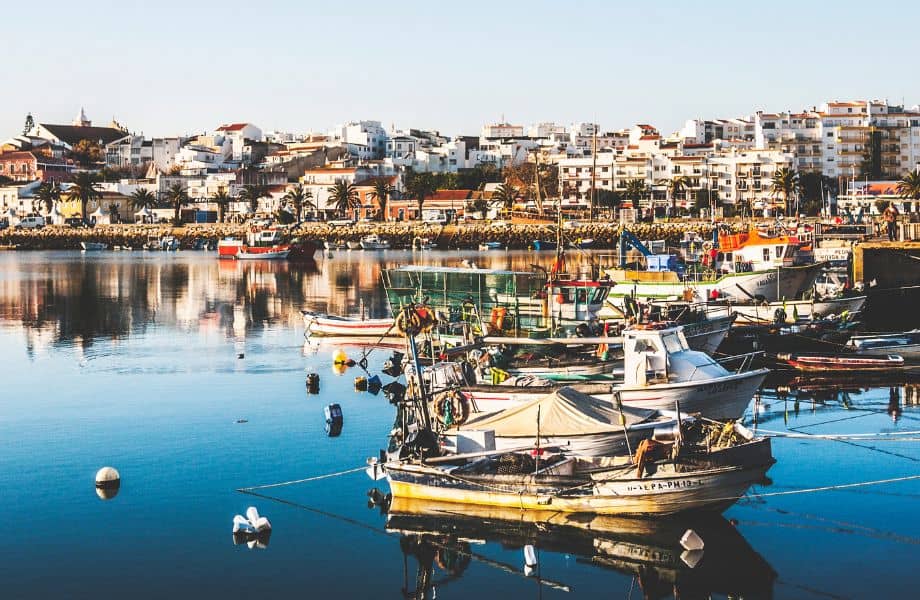 I've included the best places to visit in Lagos for beach bums, fun places in Lagos for families, fun things to do in Lagos, and the best day trips.
Located in the beautiful Western Algarve, Lagos is a picturesque city that is small and very manageable for exploring.
However, it is so packed with things to do in Lagos you will never be short of options.
Whatever you want from your vacation, be it lazing on the beach or indulging in some of the many Lagos activities, keep reading the list and you'll find something to suit you.
So let's get to it and look at some of the top things to do in Lagos, Portugal!
Thanks to affiliate links, I pay my bills. If you make a purchase through them, I may receive a small commission at no cost to you. As an Amazon Associate I earn from qualifying purchases. All opinions are always mine. Merci!
Useful Travel Information About Algarve, Portugal
⚘ Avoid tourist traps with the customizable "Algarve Like a Local" itinerary. – Buy here for less than 10€

✈ Book cheap flights to Algarve with Skyscanner

✔ Book tours in Algarve with GetYourGuide

➳ Find the best hotels in Algarve with Trivago

❖ Rent a car with the best discounts at Discover Cars

☘ Get the best discounted outdoor clothes (outlet) at REI.com

✎ Never leave without travel insurance. I got mine at HeyMondo. It is cheap and easy to set up.

$ Withdraw money without hidden fees and avoid exchange rates with Wise (you'll get a free card on top!)
Where to Stay in Lagos, Portugal
If none of these are exactly what you want, or you want to travel through the region, you can also check out my guides on where to stay in Algarve and the best AirBnbs in Algarve.
1. Go hiking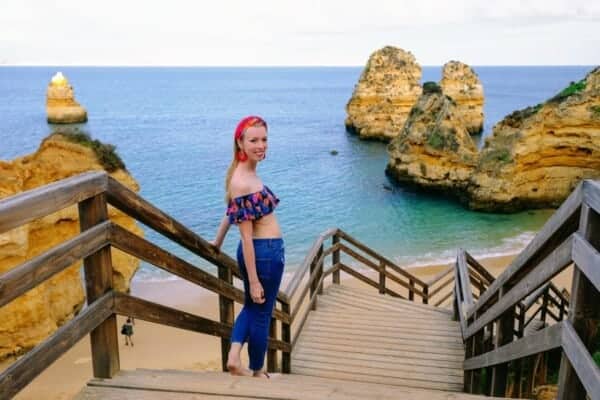 For those who like to stay active while on vacation, there are so many activities in Lagos, Portugal that your only problem will be choosing which ones to do.
There are so many trails for hiking in Lagos that for the active, this is a must-do activity.
Meia Praia is a fantastic choice for hiking in Algarve.
This moderately challenging 15-mile route takes in stunning cliff views and beautiful beaches, and provides some great photo opportunities along the way.
Beginning and ending at the amazing 3-mile long 'half beach', one of the most stunning beaches of Lagos, Portugal.
This diverse route is very popular so you will encounter many other hikers along the way.
Stay safe and keep away from the cliff edges.
Book here the best vacation rentals in Lagos, Portugal
2. Spend the day at the beach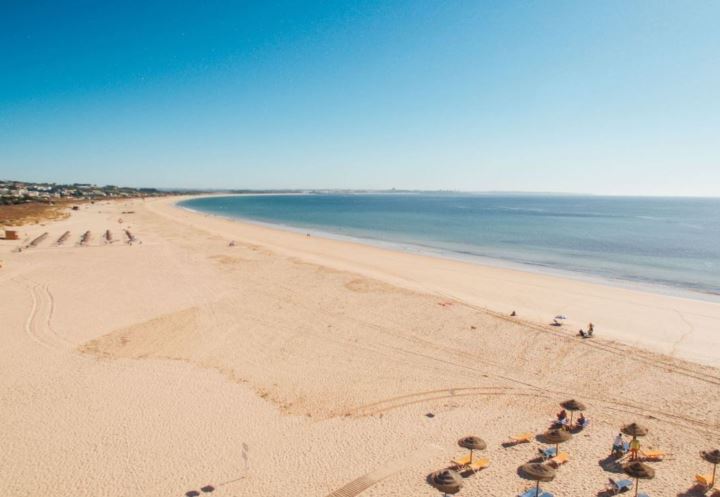 If you're looking for beachy things to do, Lagos, Portugal, is surrounded by some of the best beaches in the Algarve.
For the leisure trip lovers amongst us, what else could you wish for?
Spending a day relaxing on the beach is certainly one of the best things to do in Lagos, Portugal.
Considered to be among some of the most beautiful beaches in the world, the many beaches in and around the city are definitely among the best places to visit in Lagos, Portugal.
You could easily spend your entire vacation lazing on them.
The aforementioned Meia Praia is the largest beach in Lagos, and at 3 miles long you'll find plenty of space here.
But if I had to choose one beach to visit it would be the sensational Praia Dona Ana, considered to be the best beach on the Algarve.
Book here the best boat rentals in Lagos Portugal
3. Go surfing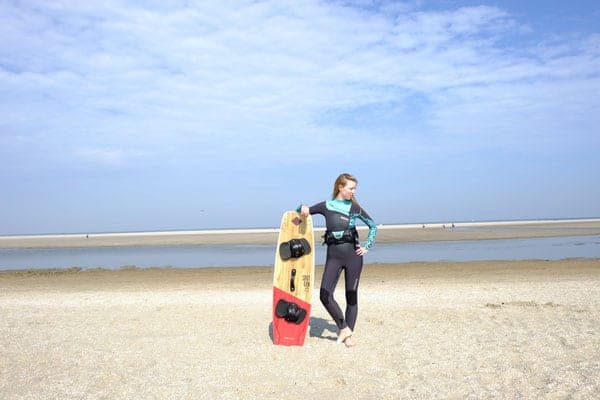 Even if you've never tried it before, surfing is one of the most fun things to do in Lagos.
This stretch of the Algarve has some of the best surf in the world, making it something of a surfer's paradise.
You will find surfing in Lagos open to all, with waves for beginners, intermediates and expert surfers.
Lagos has two main surfing areas: Meia Preia and Porto do Mos/Praia da Luz. At both of these locations, you'll find great waves.
Lagos has the warmest waters in Portugal, so if you're spending winter in Algarve, this is still a fantastic option.
Meia Praia is the best option for beginners, and surfing lessons are available.
Book here the best water sports in the Algarve
4. Visit a cave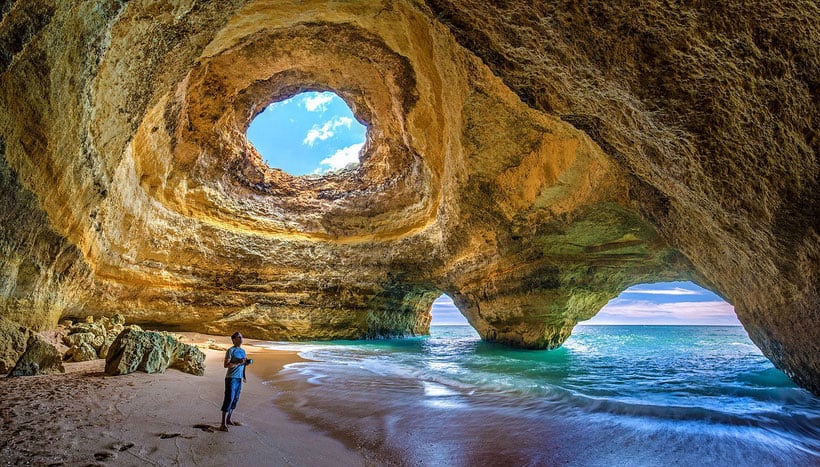 The Algarve is famous for its amazing caves and rock formations.
There are some incredible caves in Lagos, Portugal and so many ways in which to explore them.
With its dramatic limestone landscape, a visit to the caves is one of the best things to do in Lagos, Portugal.
You can either take a kayak trip that takes in grottos and deserted beaches, or take a boat tour to explore the region's magnificent bays and unique caves.
If you take a trip east along the coast from Lagos, you'll find the incredible Benagil Caves.
These sensational caves contain rock formations that defy belief.
The main cave here is distinctive due to its hole in the roof, through which the blazing Algarve sun casts its beams.
Book here the best tours to Benagil Cave
5. Explore the old town
The historic core of Lagos is somewhere you could spend your entire vacation.
The old city provides so many things to do in Lagos that you could while away your days wandering through the narrow, cobbled streets and marveling at the centuries-old architecture.
Circled in part by its 16-century walls, the old city is a place in which to lose yourself.
You could relax with a drink in one of the many inviting hostelries, or enjoy a meal at one of the many marvelous restaurants the city has to offer.
The labyrinth streets and charming plazas are an absolute delight to explore, to stroll through them is to stroll through history.
Whatever else you do on your vacation, don't miss the opportunity to spend some time here. You won't regret it.
Book here the best food tours in Lagos
6. Visit the Parque Zoológico de Lagos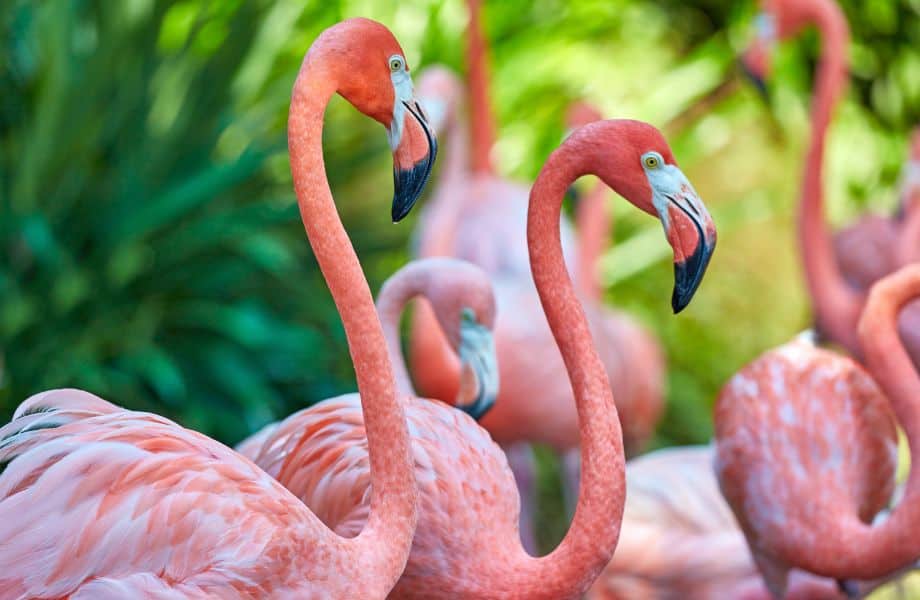 For those traveling with children, a day out at the Parque Zoologico de Lagos (Lagos Zoo) is a great choice.
The zoo itself is relatively small yet there is a swimming pool and sandy beach area, allowing you to make a day of it.
I understand that zoos are not everyone's thing, but for those that are interested, the animals here are well looked after and kids love it.
The zoo is definitely a great choice for families looking for things to do in Lagos, Portugal.
The zoo runs an educational program designed to foster knowledge of the planet, its biodiversity, and the urgent need for protection and conservation.
The zoo is only a few miles outside of the city, and a perfect day outing for the whole family.
Book here the best vacation rentals in Lagos, Portugal
7. See the marina
The Marina de Lagos is located along the Ribeira de Bensafrim (Bensafrim River) and lies slightly inland from the Bay of Lagos, yet still very close to the center of town.
You'll find lots of great bars, restaurants, and shops here.
The marina is relatively modern (established in 1994) and provides a different side of the city.
While the old town is steeped in history, the bright and modern marina is a great contrast, with Michelin-starred restaurants for those wishing to indulge.
The marina is the launching point for many kayaking trips, dolphin-watching cruises, fishing, and other excursions.
There are lots of companies in this area providing these options, so if you're looking for things to do in Lagos, then this is a great place to start.
Book here the best boat rentals in Lagos Portugal
8. Go dolphin watching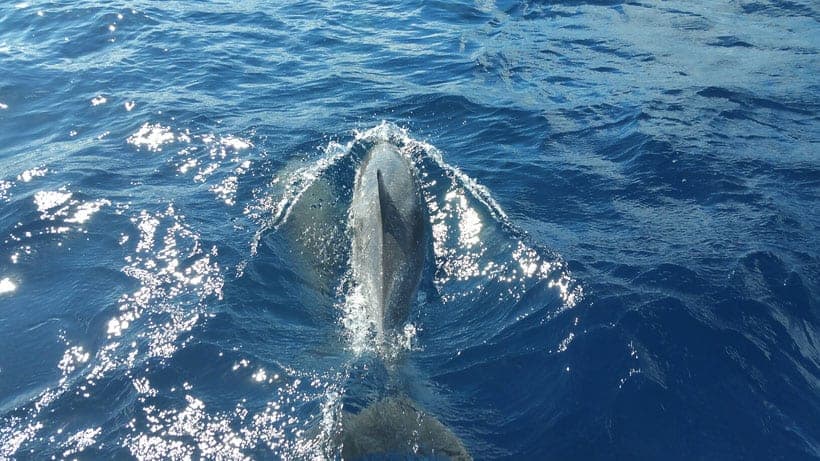 Seeing these beautiful and intelligent creatures in their natural environment is one of the best things to do in Lagos, Portugal.
While you're never guaranteed to see any dolphins, the trip alone is worth two hours of anyone's time.
Sealife is a great option for those wishing to take one of these trips.
You'll find them at the marina (Marina de Lagos Loja 10, 8600-315 Lagos).
They also have a Sealife Awareness Center & Eco Store at Doca Pesca de Lagos, Armazém 12 8600-645 Lagos.
Sealife prides itself on being the only company in Lagos with fully certified Marine Biologists on every trip.
Even if you don't manage to see these amazing mammals, these trips are undoubtedly among the best things to do in Lagos.
Book here dolphin watching tours in Lagos
9. See the Ponta da Piedade
When you're in Lagos, Portugal, things to do are plentiful.
However, no trip here is complete without seeing the incredible Ponta da Piedade.
The cluster of limestone cliffs that make up this headland is a true marvel of nature.
Located less than two miles south of Lagos, the stunning Ponta da Piedade is not just one of the most popular Lagos, Portugal activities, but one of the most famous tourist attractions in Portugal.
And with its unique towering golden rocks eroded into some seemingly impossible formations, it's easy to see why.
The Ponta da Piedade is best viewed from above, from where you'll be able to get a panoramic view of the incredible landscape.
You can walk along the cliff-top path from town to reach it.
There's even a staircase down to the most picturesque beach.
Book here the best Ponta da Piedade Tours
10. Visit the Igreja de Santo António
Right in the middle of Lagos, you will find the beautiful Igreja de Santo António.
First built in 1707 (and then subsequently rebuilt in 1769 following the 'Great Earthquake' that shook the region in 1755), this ornate church rates high among the things to do in Lagos.
With walls tiled with stunning Azulejo; a type of painted tin-glazed ceramic tilework popular throughout Iberia, the intricate décor of the church's barrel-vaulted interior is something to marvel at.
With the aforementioned Azulejo and the intricately carved gold-plated woodwork, you could easily pass a couple of hours simply admiring it.
It's easy to see why the Igreja de Santo António is considered one of the most beautiful churches in Portugal.
Book here the best vacation rentals in Lagos, Portugal
11. Visit the Slave Market Museum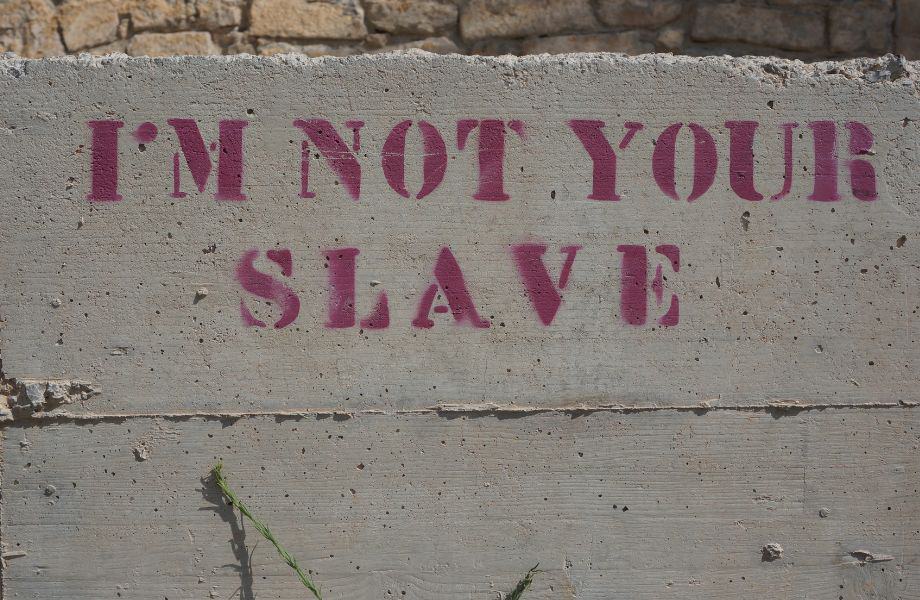 The Mercado de Escravos (Slave Market Museum) is a poignant reminder of a particularly dark episode in Lagos' history.
Difficult to imagine today while surrounded by happy holidaymakers, but Lagos was where Europe's first modern-era slave market was established in 1444.
Slaves were first transported to Lagos from Africa's west coast.
Most remained in Portugal, working domestically and within local businesses.
By the 16th century, it is thought that slaves formed 10% of the Algarve's population.
Located on the site of the original market, this small thought-provoking museum documents the history of slavery in Portugal and contains several exhibits connected to the slave trade.
It's centrally located and entry is only €1.50.
Book here the best Lagos tours
12. Go windsurfing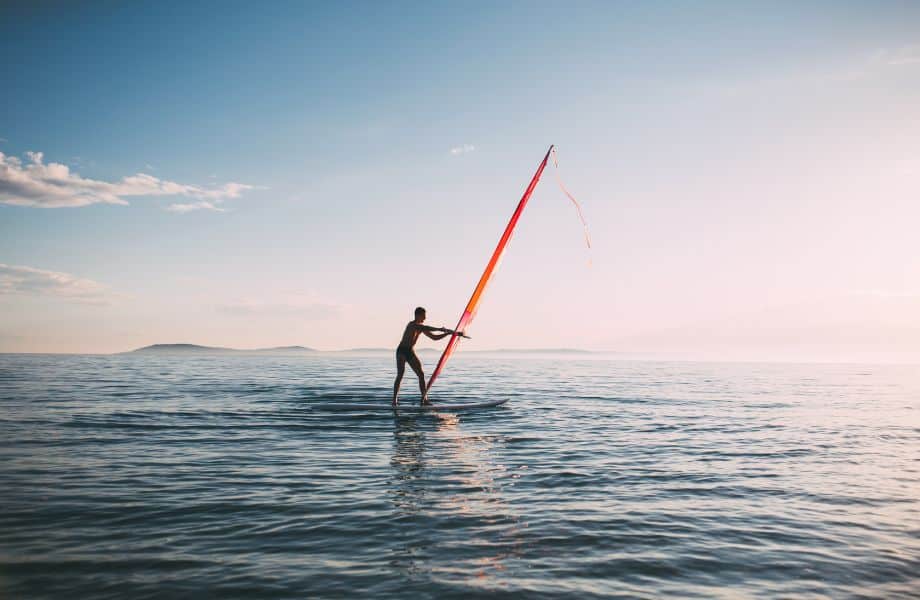 This stretch of the Algarve is famous for its fantastic windsurfing opportunities.
With fabulous breezes and warm waters, this is a great place to participate in this activity whether you're an absolute beginner or a more advanced exponent of the sport.
The highly-rated Algarve Watersport offers windsurfing lessons run by certified instructors.
Lessons take place at Alvor lagoon, where the smooth and calm water in combination with a sloping beach makes this a great place to learn.
Lessons last for three hours and are open to everyone over the age of six.
Beginners and children's lessons take place in the morning.
So if you're wondering what to do in Lagos, then go along and try it out.
Book here the windsurfing lessons in Lagos
13. Sample the nightlife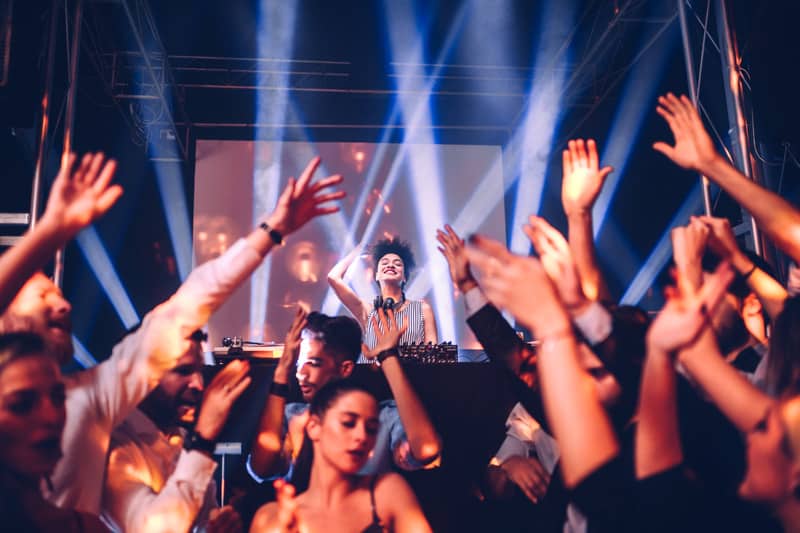 No vacation to Lagos is complete without sampling the famous nightlife.
The old city is packed with fantastic bars, clubs, and restaurants, with most nightlife options centered around Rua 25 de Abril.
Here you'll find everything from more casual options to full-on party bars and clubs, with many venues not closing until 4 am.
You'll find choices ranging from live music venues right through to vibrant nightclubs.
There are also a host of great restaurants scattered around the old city for those seeking something more laid back.
The plethora of options ensures that whatever your taste, you'll always find things to do in Lagos at night.
Book here the best vacation rentals in Lagos, Portugal
14. Take a day trip to Albufeira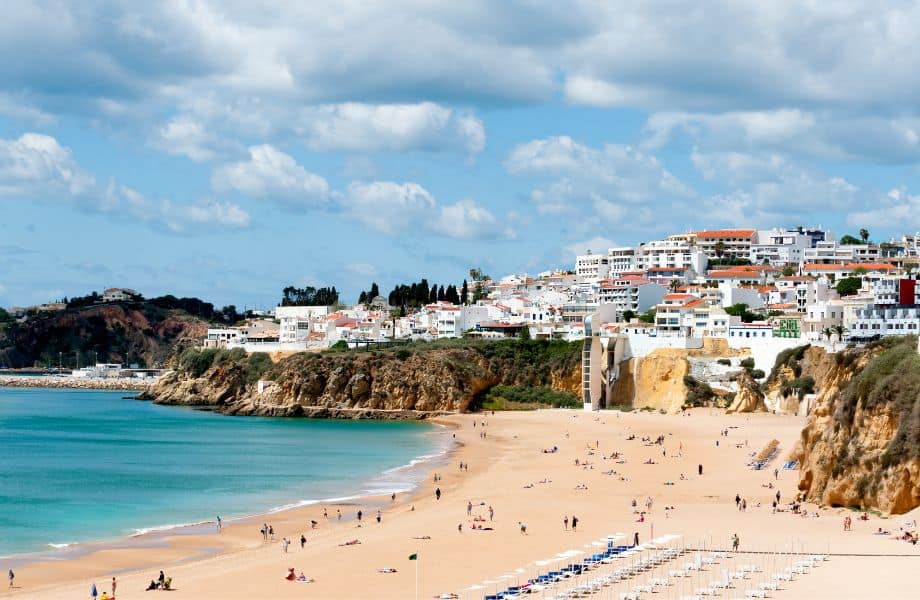 If you're looking to cram as much into your vacation as possible, then there are some great day trips from Lagos, Portugal.
For example, there are so many things to do in Albufeira that this should be high on your list.
As with Lagos, Albufeira is surrounded by beautiful beaches.
There are so many fun things to do in Algarve and Albufeira is packed with options such as hiking, off-road buggies, scuba diving, high-roping, camping, waterparks, and Jeep Safaris.
The narrow, cobbled streets of beautiful Albufeira are full of great restaurants and nightlife opportunities.
The infamous Albufeira nightlife centers on the Avenida Sá Carneiro in the Montechoro area of town.
Here, you'll find a half-mile strip of boisterous clubs and bars.
Book here the best tours in Albufeira
15. Take a trip to the Alentejo region
It is approximately a 2-hour drive from Lagos to reach the start of the Alentejo Region.
But there are so many wonderful reasons to visit Alentejo, that it's well worth the journey.
Although it will extend your trip, it's worth hiring a car and doing a Costa Vicentina road trip before looping inland and making sure to visit the unmissable historic city of Evora.
Stretching along the Atlantic coast, the Costa Vincenza is an area of outstanding natural beauty.
If you're looking to get away from the crowds of the more touristy Algarve, then this is the place for you.
Here you'll find sensational deserted beaches and world-class surfing.
This world heritage site of Evora is an absolute must-see for anyone visiting this region.
Dating back to Roman times (and with ruins to prove it!) the history and architecture of Evora will take your breath away.
Book here the best tours in Alentejo
---
Throughout this article, I have explored many of the marvelous things to do in Lagos, Portugal.
This is such a great and varied location that whether you are seeking a relaxing vacation or something packed with activities, you can't go wrong here.
This article has provided an overview of some of the many options Lagos has to offer.
With a dramatic setting, fascinating history, stunning beaches, superb restaurants, vibrant nightlife, and more activities than you could possibly cram into one vacation, what are you waiting for?
---
Short FAQ About Things to do in Lagos, Portugal
What is Lagos Portugal known for?
Thanks to the site of Ponta da Piedade, Lagos, Portugal is one of the most visited places in the whole country. At Ponta da Piedade visitors will find unique rock formations on the beach and in the water. The city is also known for its beaches and fun nightlife, especially in the summers.
Is Lagos worth visiting in Portugal?
Yes, definitely! There are many fun things to do in Lagos, Portugal for the whole family. Summers are peak tourist season and the city can get very crowded, so keep that in mind when making plans.
Is Lagos Portugal a party town?
Yes, Lagos is known for its nightlife and is particularly popular in the summers. However, it is also a great family destination as there are plenty of fun family-friendly daytime activities in Lagos.
---
Before You Go: Top Tips for your Trip
---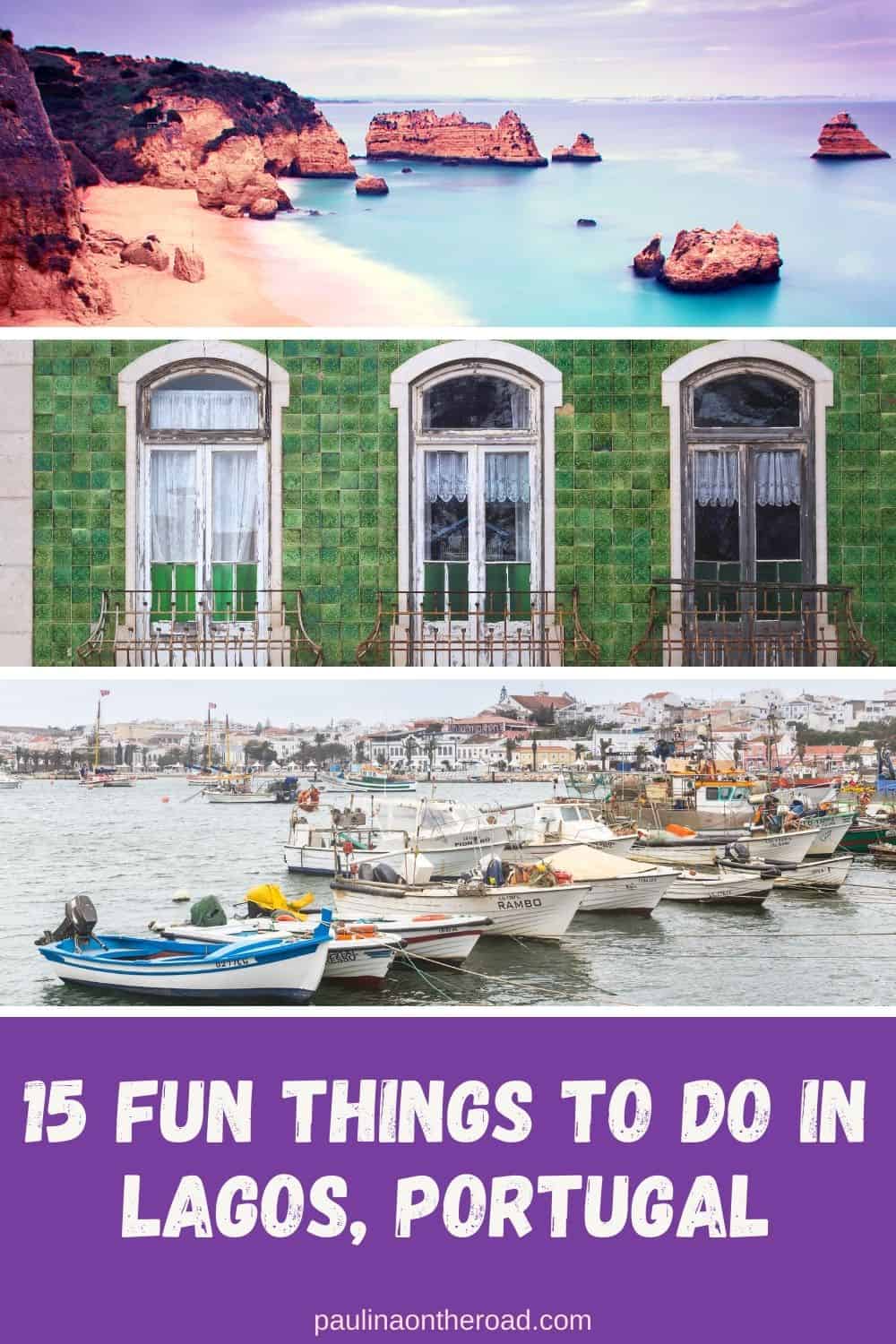 ---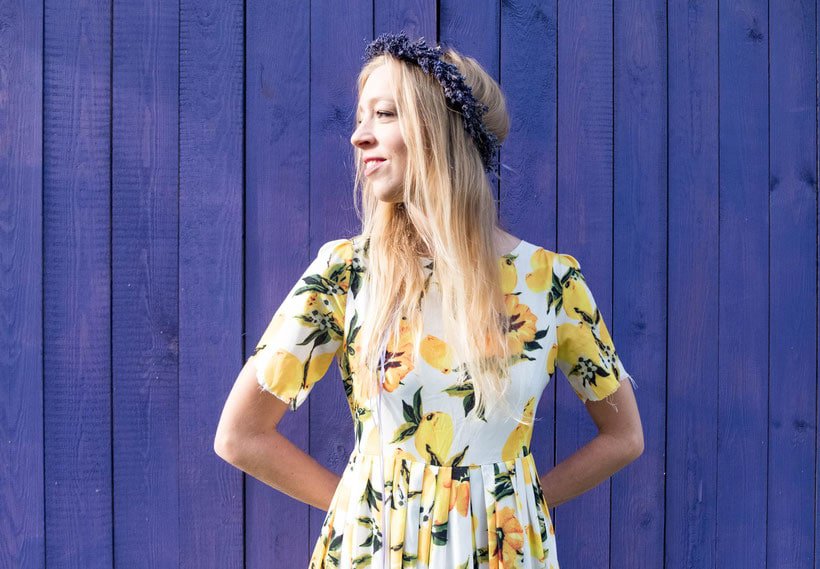 Hola! I am Paulina, a fervent travelette who crossed the Atlantic Ocean by Boat HitchHiking. On my blog, you'll find all the tips to make the most of your holiday. Get ready to enjoy outdoor and sustainable travel like hiking, cycling or sailing. Let's hit the road together!