Are you looking to embark on a unique and enriching journey? Are you ready to try something new and explore fascinating places beyond the ordinary?
If so, travel Portugal – an amazing destination with beaches, culture, cuisine, and more – is waiting for you and me, Paulina on the road!
The country of Portugal has something for everyone, whether it's strolling along the cobblestone streets in Porto or exploring Algarve's vibrant nightlife.
With its diverse mix of history, art, music, and delicious local flavors, Portugal promises a once-in-a-lifetime experience that will leave lasting memories.
So what are you waiting for? Start planning your adventure!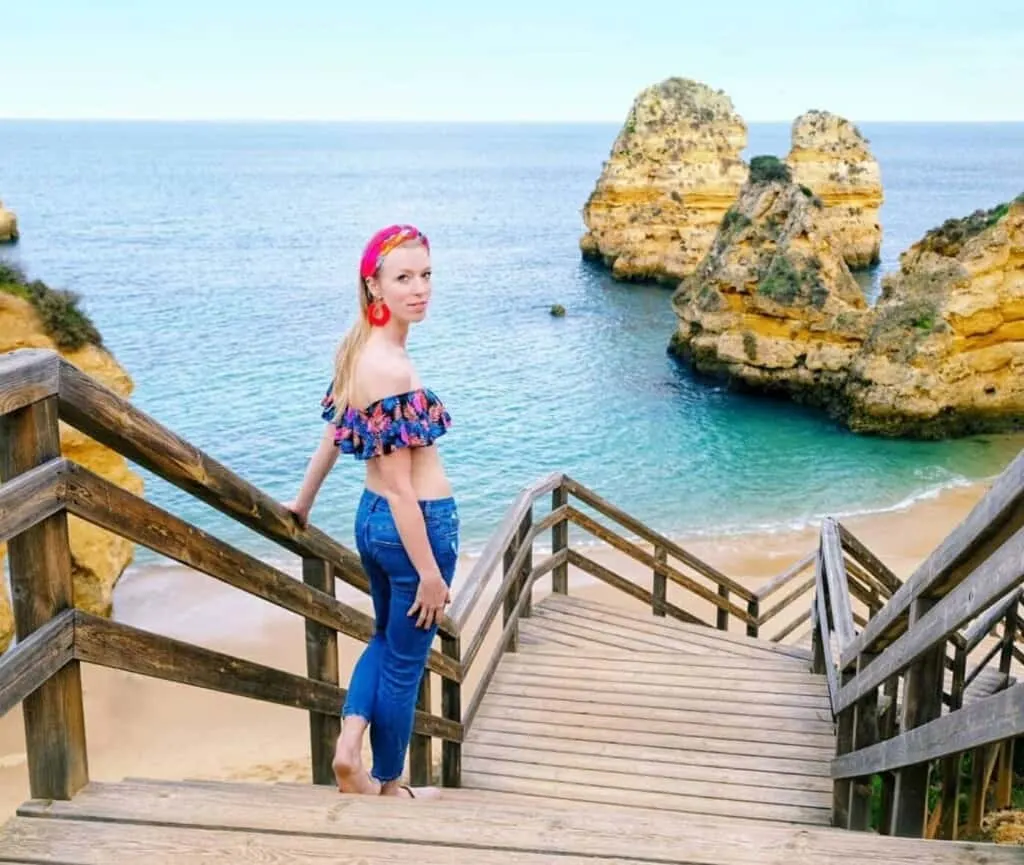 If you're looking for an unforgettable journey, then it's time to pack your bags and head to Portugal.
And, while you're there, don't miss out on the stunning Algarve region – it's a must-visit destination that will leave you speechless.
From the pristine beaches to the charming cobblestone streets, there's something to love about every corner of the Algarve.
Top Resources to travel Portugal
✈ Book cheap flights to Portugal with Skyscanner

✔ Book tours in Portugal with Viator

➳ Find the best hotel deals in Portugal with Trivago

❖ Rent a car with the best discounts at Discover Cars

✎ Never leave without travel insurance. I got mine at HeyMondo. It is cheap and easy to set up.
Where to stay in Portugal
Budget
Mid-range
Luxury
Things to do in Portugal
Portugal is packed with things to do and see, from historic castles and stunning beaches to vibrant cities and amazing food.
Take a stroll through Lisbon's charming streets and check out the colorful tiles adorning many of the buildings.
Or venture out to one of the fantastic wine regions, like the Douro Valley, for a taste of the local vineyards.
No matter what you choose to do, Portugal is sure to provide a memorable vacation that will leave you wanting to come back for more!
Things to do in Algarve, Portugal
If you're looking for a slice of paradise in Portugal, look no further than the Algarve region.
This stunning coastal stretch is renowned for its sandy beaches, dramatic cliffs and sparkling waters.
Whether you're a sun-worshipping beach lover or a fan of natural scenery, the Algarve has something for everyone.
In addition to breathtaking landscapes, the region also boasts delicious seafood cuisine, charming traditional towns and a laid-back, welcoming atmosphere.
Where to stay in Algarve
Looking for the perfect place to stay in Algarve? You've come to the right place.
With endless options to choose from, it can be tough to sift through the noise and find the spot that's just right for you.
But don't worry, I am here to help!
Whether you're looking for a luxurious resort or a cozy guesthouse, Algarve has it all.
From the vibrant city of Lagos to the serene beaches of Tavira, there's a little something for everyone.
What is the best time to visit Portugal?
If you're planning a trip to Portugal, you might be wondering: when is the best time to go?
Well, the answer really depends on what you're looking for!
Are you hoping to soak up some sun on the beaches in the Algarve? Then the summer months of June through August would be a great time to visit.
But if you're looking to explore the cities and avoid the crowds, you might want to consider traveling in the shoulder seasons of spring (March to May) or fall (September to November).
No matter what time of year you go, Portugal is always a stunning destination for travelers. From the colorful tiles of Lisbon to the stunning views of the Douro Valley, there's something for everyone to discover in this charming country.
Having traveled to Portugal many, many times myself – I can say that spring and summer are my favorite moments to visit Portugal.
What is the best place to stay in Portugal?
Portugal is a dream destination for travel enthusiasts, with its picturesque beaches, historic cities, and vibrant culture.
However, the question on everyone's mind is, where is the best place to stay in Portugal? The answer?
It ultimately depends on your personal preferences and what you want to experience during your travels.
If you're looking for a charming and historic city, Lisbon may be the place for you, with its cobblestone streets, colorful buildings, and delicious food scene.
If you're seeking relaxation and sunshine, then the Algarve region with its golden beaches and warm Mediterranean waters can't be beat.
And let's not forget about Porto, famous for its port wine and stunning riverside views.
With so many amazing options, it's no wonder Portugal is becoming one of the top travel destinations in the world.
Why you'll love Portugal!
Who wouldn't want to travel to Portugal?
This beautiful country has so much to offer, from its stunning beaches to its rich history and culture.
Whether you're looking for adventure or relaxation, Portugal has something for everyone.
Check out some of the amazing things to do in Portugal, like exploring the colorful streets of Lisbon or tasting the delicious pastries in Porto.
Want to plan your trip like a pro? Be sure to consult my Portugal travel blog for useful advice and insider tips.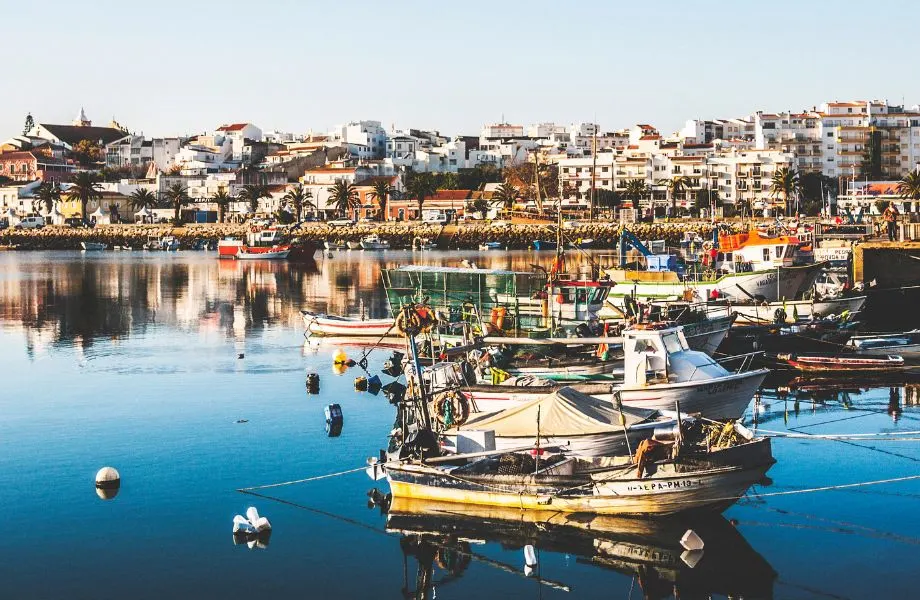 And when should you go? The best time to visit Portugal is in the spring or fall when the crowds are smaller and the weather is mild.
So what are you waiting for? Browse my articles below to get all the information you need to have an unforgettable trip to Portugal
The perfect Algarve itinerary
Avoid tourist traps with the "Algarve Like a Local" itinerary: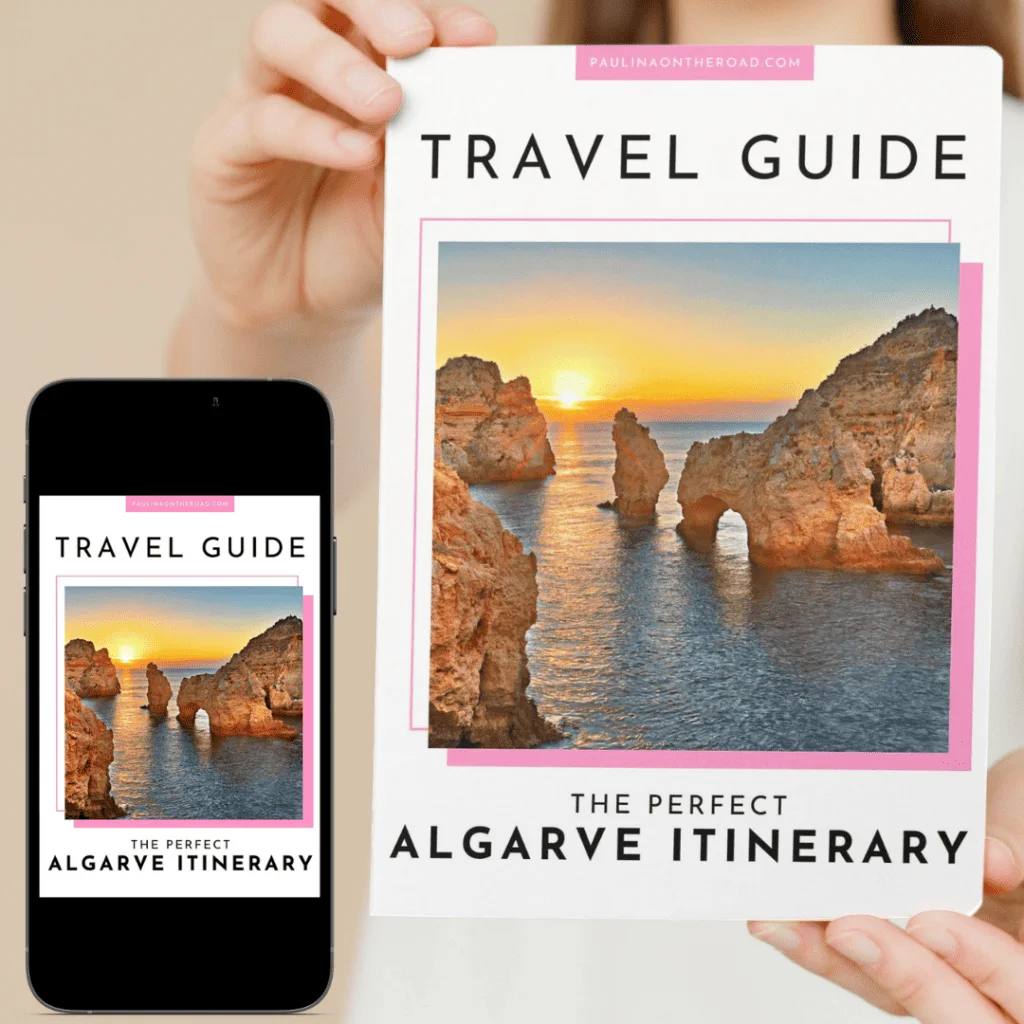 Make the most of your time with the fully customizable Algarve travel itinerary for 9,99€ only! – Get it here
---