It has been a while since I discovered a new country that I haven't visited before. I have this habit of returning often to the same places like Spain or Portugal in order to get to know them better.
However, I really missed the sensation of exploring a new country with all my senses: tasting exotic food, immersing in a new culture, listening to foreign music, and learning tidbits of an unknown language,…
That's how my choice felt upon Jordan, a country that I barely knew anything about. With 10 days in Jordan at my disposal, I was ready to dive into Jordan, the land of Petra, Bedouins and the Dead Sea.

In this Jordan Itinerary for 10 days, I share with you the almost same itinerary that I did during my visit in February. I adjusted it a little bit in order to have an itinerary that I would do if I visit again.
For example, I wish I could have stayed longer in Petra and Wadi Rum.
Jordan was a trip of a lifetime and I am still blown away by the kindness of its people, the beauty of its nature and the striking variety of landscapes.
I particularly liked the variety of this 10-day itinerary: adventures, luxury experiences, deserts, bucket list items, culture, and history…
"Paulina on the Road" is supported by you, dear reader. As you buy through my links, I earn a small commission. As an Amazon Affiliate, I earn from qualifying purchases. Thank you for your support
My 10-Day Jordan Itinerary
For every mentioned place, I recommend the hotels we stayed in and the restaurants that I particularly enjoyed. – Book here all your Jordan tours and activities
With most of the tourist attractions being in the South (also known as the Golden Triangle), this Jordan itinerary can be done in 5 days, 8 days in Jordan or more.
I visited Jordan with a rental car and I would do it again. More tips on renting a car in Jordan below. Check here the best prices of car rentals in Jordan.
1. Day in Jordan: Amman
Temple in Amman Citadel
Amman, the capital of Jordan, is a great place to start your Jordan trip. I recommend taking at least one day in order to visit at your ease.
The Queen Alia airport is located at 1-hour drive from Amman city center, but you can book your airport transfer here.
If you have only one day in Amman, I highly recommend visiting the citadel, the Roman theatre, and the bazaar.
All of the sites are located close by, so you can easily walk from one to another. My favorite was definitely the Temple of Hercules in the citadel (free with Jordan Pass) which overlooks entire Amman.
The historic roots of this site go back to the Bronze Age and I was fascinated by the mix of architectural attractions.
Indeed, you'll walk from a Roman temple to a Umayyad Palace and a Byzantine church within 10 minutes. All in front of a jaw-dropping background of bustling Amman.
Book here your Amman Walking Tour
Walking Tour in Amman
From here, you can walk down to the Roman theatre and explore Amman downtown area. The most famous street is Rainbow street where you can find countless restaurants and shops. I loved walking through the souk and spot potential souvenirs.
However, I recommend saving your money and purchase a souvenir that is made by the local community and where you support economic development like at Jordan River Designs.
In Amman, I made a super curious discovery! At least over 100 pigeon sellers gathering in Hashemi street, close to the Roman Nymphaeum! Apparently, pigeon training is the unofficial national sport of Jordan!
Where to stay in Amman
I recommend staying in Amman Pasha Hotel **, in front of the spectacular Roman theater.
It serves delicious food, comes with several complimentary services and the staff was so warm-hearted! Be ready to hear the enchanting prayers at the mosque close by.
Book here your stay in Amman Pasha Hotel **

Read more about where to stay in Jordan and the best hotels in Jordan.
2. Day in Jordan: Jerash via Mt. Nebo to the Dead Sea

Forum in Jerash
I absolutely wanted to visit Jerash, as I had heard so many things about its unique historical sites!
Indeed, the ruins dating 6500 years back are the best preserved Roman architectural site in the Middle East.
Located at 1 hour from Amman, Jerash is a great day trip from the capital. We decided to visit Jerash in the morning before heading to the Dead Sea via Mount Nebo.
My expectations on Jerash were high, but, man, the magnitude and the perfect condition of the ruins blew me away!
You always wanted to feel what it's like to be in a perfect Ben Hur setting? Well, in Jerash you'll stand in the middle of a hippodrome that could host up to 15.000 people!
Another highlight of Jerash, besides Hadrian's Arch, was the South Theatre which could house up to 5000 people.
It is perfectly maintained and a band of Jordanian bagpipe and drummers are playing in the afternoon in order to showcase the perfect acoustic of the theatre.
You can easily spend one day in Jerash, but unfortunately, we were a little bit limited in time.
When visiting the ruins of Jerash, you can't leave without visiting the Hippodrome, the forum, the Artemis and Hercules temple, and the Cardo Maximus.
Book here your day trip to Jerash from Amman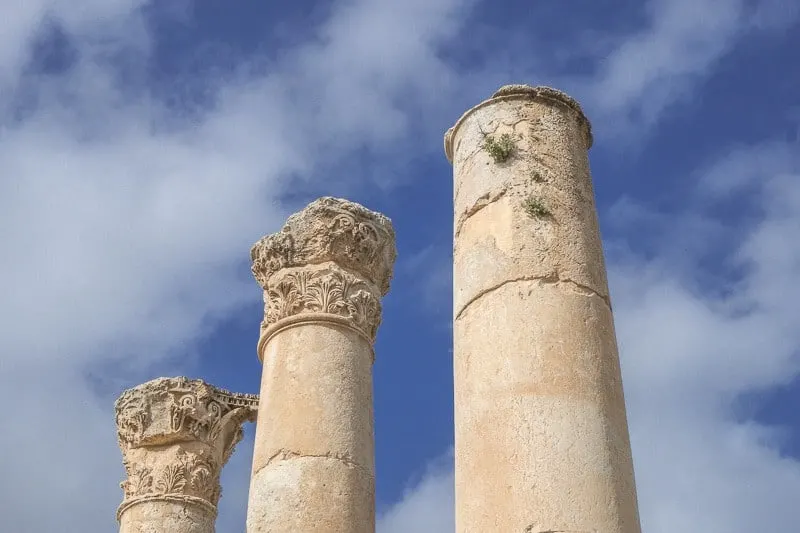 Visiting Jerash will give you the unique opportunity to feel like at Roman times as the top condition of the ruins is hard to beat.
If you want to learn more about the history behind all these impressive walls, I highly recommend hiring one of the local guides at the entrance.
From here, it is a 2 h drive to the Dead Sea via Mount Nebo, the place where Moses saw the Promised Land for the first time.
Moses is buried in the area of Mount Nebo where you can visit several religious sites like Moses' Spring or Moses Memorial Church.
We were not very lucky with the weather, but apparently, on good days, you can see over to West Bank.
The road down from Mount Nebo to the Dead Sea (lowest point on earth with -423 m below sea level) is an experience on its own and will give you a foretaste of the desert landscapes that are awaiting you in Wadi Rum.
Book here your Mount Nebo, Madaba – Dead Sea Tour from Amman
3. Day in Jordan: Dead Sea
View on the Dead Sea
The Dead Sea was definitely one of the highlights of my Jordan trip. It's not only a bucket list item for many, but it is also a natural attraction that you don't want to miss.
First, I recommend visiting as long as you can, because the Dead Sea is dying! Indeed, every year, the "sea" (it's actually a lake) level goes down.
There are no budget hotels on the Jordan side of the Dead Sea, so if you want to get pampered or enjoy a luxury experience in Jordan, then the Dead Sea area is the place.
Book here your day trip from Amman to the Dead Sea
It's important to know that most beaches are private, thus they belong to one of the 4* or 5* hotels. Or you pay for your stay or you pay 20-25 JOD (= +/- 25-32 €) to enter.
The shore of the Dead Sea is rocky and has no easy access to the water. On top, I'm sure you'll want to rinse off the salt after your "swim".
When it comes to public beaches at the Dead Sea, you'll want to visit Amman Beach which comes with showers. However, you'll pay for mud (3 JOD, = +/- 4 €) and towels! Read more on how to visit Dead Sea Jordan on a budget. Read more about things to do in Dead Sea, Jordan.
READ: The Best Dead Sea Resort and Hotels in Jordan
Dancing in Hilton Dead Sea
Where to Stay in Dead Sea, Jordan
I wanted to stay longer than only one afternoon at the Dead Sea and I really wanted to enjoy the spa treatments of the Dead Sea without any hustle. That's why we decided to stay at the Hilton Dead Sea Resort & Spa *****.
The Hilton Dead Sea Resort & Spa ***** was the best place to stay in Dead Sea, Jordan. Besides the staff going always the extra-mile, I loved the direct access to the beach and the heated pool.
The sunset from the Hilton Dead Sea Resort & Spa ***** infinity pool is probably one of the most memorable ones I've experienced so far.
The hotel comes with several dining options, but my favorite were "1312" with its delicious Lebanese cuisine and Bacchus, an Italian restaurant where we had enjoyable chats with the staff.
The welcoming atmosphere really made me feel at home and was the perfect place to fuel up before heading to Wadi Rum desert and Petra.
READ: The Best Dead Sea Resort and Hotels in Jordan
Read more about where to stay in Jordan and the best hotels in Jordan.
Sustainable aspects:
Considering the fact that the area is fairly arid and much of the sweet water comes from Wadi Mujib, I want to highlight the sustainable efforts of Hilton Dead Sea Resort & Spa *****: the company is reducing water usage by 50 percent, soaps are recycled, all plastic straws are banned and the amount spent on local and minority-owned businesses doubled. 70% of the staff comes from Jordan.
Book here your stay at Hilton Dead Sea Resort & Spa
4. Day in Jordan: Wadi Mujib
Landscapes near Wadi Mujib
Unfortunately, during our visit, Wadi Mujib was closed due to floods and rising water. The wet trail is the most popular one, but there are also several ones where you can keep dry.
Wadi Mujib is open for hikers from April to October.
Alternatively, you can visit the Dead Sea Panorama and the museum complex which is a 15 min drive away from the Dead Sea Highway.
The views from the restaurant are breathtaking!
This is also a great place to start cycling in Jordan or to go hiking in Jordan since the area is famous for its numerous walking trails.
Book here your guided Wadi Mujib hike
5. Day in Jordan: King's Highway – Karak – Petra
View on Dana Reserve from King's Highway
It's time to leave the beautiful Dead Sea and hit the road to the most epic attraction of Jordan: Petra!
There are several ways to get there but we opted for a stop in Karak to visit the historic Crusader castle and to drive a considerable part on the King's Highway which is famous for its cultural value and breathtaking views. The entire ride took us about 4 hours (no stop included).
Karak is well worth a visit if you are interested in castles and fortresses. Access is free with the Jordan Pass and I enjoyed the lovely views over the town. After a short stroll through the small town center, we hit the road to Petra.
Please avoid Kings Restaurant in front of the castle complex! This is a tourist trap and a total rip-off!
The King's Highway leading to Petra is an attraction on its own and there will be many viewpoints with spectacular vistas above Dana Biosphere Reserve. It's home to the famous Feynan Ecolodge.
Read more about where to stay in Jordan and the best hotels in Jordan.
6. Day in Jordan: Petra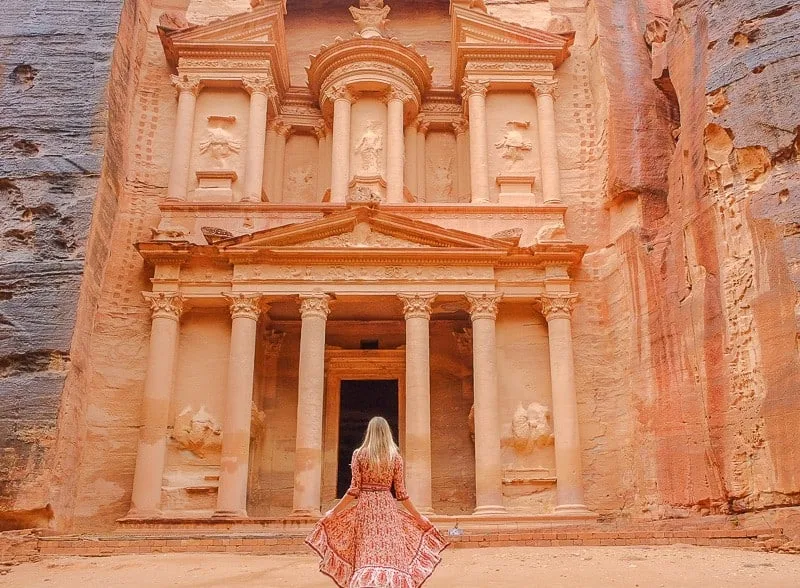 Treasury at 6 am after it snow-rain. Still breathtaking.
Petra was the attraction where I had the highest expectations before traveling to Jordan.
I don't want to say that I was disappointed, but I honestly didn't expect such crowds (in low season), littering, witness animal mistreatment, being ripped off (5 JOD or 6 $/€ for an orange juice?!), daredevil Instagrammers looking for the perfect shot while risking their lives and countless souvenir shops selling souvenirs mostly "Made in China." Rant over.
With that being said, you cannot leave Jordan without having seen Petra! The magnitude of the site, the impressive sandstone carvings, and the natural landscape will definitely be unforgettable experience.
Book here your tour from Amman and Aqaba to Petra
I highly recommend being early if you want to escape the crowds, the site opens at 6 am and at 6.20 am, I was standing in front of the Treasury. Alone. That moment compensated for all the less enchanting experiences later on.
You'll read soon more about how to visit Petra. Here a quick list of tips:
Read about Petra before visiting, you'll enjoy the visit more and the background of the Nabatean civilization is fascinating.
Consider visiting in low season (October – March) in order to avoid the crowds and unbearable heat.
Wear comfortable shoes: you'll walk a lot! It takes 20 minutes to walk from the entrance to the Treasury and calculate 3 hours (including return) to visit the monastery accessible via 822 steps.
Bring food and enough water (min 2 l), there are great places for picnics, but please don't litter! Some hotels offer lunch packages.
The viewpoints on the treasury are hard to reach and unless you're a (very) independent traveler, they will be hard to find. We went without a guide following the steps to the High Place of Sacrifice, from here, up to the summit before hiking down a siq (canyon). The entire trail took us about 2 hours, there is a shortcut when you turn left from the Treasury. Many guides will offer their help to get to the viewpoint. As we went without and on a different trail, I cannot tell whether their services are useful or not.
Amra Palace International Hotel ***
Where to stay in Petra
All hotels are located in Wadi Musa from where you can drive or take a taxi to Petra Historical Site. The Mövenpick Resort Petra ***** is the closest you can get to Petra and one of the luxury hotels in Petra.
We stayed at Amra Palace International Hotel *** which has a shuttle to the Heritage Site, a spa with Turkish bath, massages and shisha bar. The hotel is fully renovated.
The hotel is managed by a local family, thus a great occasion to give back to the local community.
Book here your stay in Amra Palace International Hotel ***
Read more about where to stay in Jordan and the best hotels in Jordan.
7. Day in Jordan: Petra
At the monastery
The second day in Petra is the day where you can get up really early in order to enjoy the site without the crowds.
It's also the perfect opportunity to visit the places you couldn't visit the day before like the Monastery, the High Place of Sacrifice, Little Petra,…
You may also consider Petra by Night, where you'll enjoy the treasury in a unique atmosphere decorated with 1500 candles. During our stay, it was canceled due to the rain.
Petra by Night runs every Monday, Wednesday, and Thursday of each week and costs 17 JOD.
If you decide to spend 2 days in Petra, I recommend visiting Wadi Musa, the town (where people actually live and work). It was a great opportunity to get an insight in daily Jordan grind. Without the hassle of a major tourist site like Petra.
For dining in Wadi Musa I highly recommend Al-Wadi restaurant.
After your visit, hit the road to Wadi Rum (1h30 from Petra).
Book here your tour from Amman and Aqaba to Petra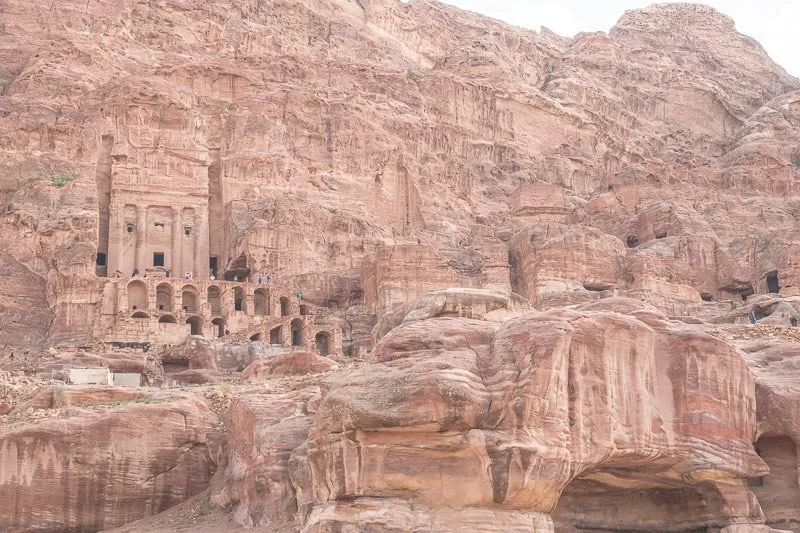 8. Day in Jordan: Wadi Rum
Going wild in the desert
After arriving in Wadi Rum village, leave your car at the main parking and get picked up by your host. I absolutely recommend spending the night in a Bedouin camp.
It's a unique experience where you'll get a special insight into Bedouin culture and Wadi Rum desert.
I stayed at Wadi Rum Quiet Village, managed by Saleem and his family. Without any doubt, staying at the camp and getting to know Saleem's family like Mohammed or Hussein definitely outperformed Petra as the highlight of my trip to Jordan.
Their kindness and knowledge about desert life will make your Jordan holiday simply unforgettable. – Book here your stay in Wadi Rum Quiet Village
After spending the first night in Wadi Rum, you'll be ready to explore the breathtaking landscapes of this unique natural setting. You can book the tours right in the camp or book your full Wadi Rum Quiet Village package here.
We went for a Jeep Tour with Hussein and he showed us the most important rock formations in Wadi Rum. The tour was super diverse as it included some hiking parts, climbing on rocks, dancing in the sand dunes,…
Read more about things to do in Wadi Rum
View on Quiet Village Wadi Rum
The tour included the following Wadi Rum attractions: Burdah Rock Bridge, Al Hasany Dunes, Jebel Rum, Lawrence Spring and House, Khazali Siq, Nabataean inscriptions,…
In the afternoon, we went for a sunset camel tour. I don't have the words to describe the beautiful colors of the sunset. It was a magic moment.
Camels are used to the desert and bedouins work with them for several centuries. Unlike the camels in Petra, the camels of Saleem were very well-fed and tranquil. The tour took about 45 min and costs 20 JOD (= +/- 47 €).
I also want to make a big shoutout to the food served at Wadi Rum Quiet Village. It was the best I've eaten on the entire Jordan trip.
Food is being prepared based upon traditional Bedouin recipes and methods: it's slow-cooked for 2 hours under the earth.
The chicken will melt in your mouth like butter and I can't remember when I ate vegetables with such intense flavors.
Book here your stay in Wadi Rum Quiet Village
Read more about where to stay in Jordan and the best hotels in Jordan.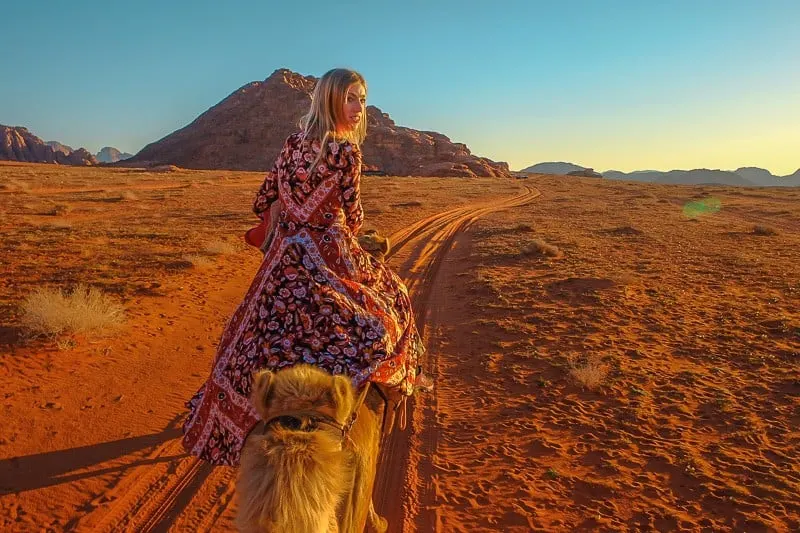 9. Day in Jordan: Wadi Rum – Aqaba
Setting of Wadi Rum Quiet Village
After an adventurous day in Wadi Rum, it's time to relax and unwind a bit. I recommend taking the time to interact with the Bedouins at the camp.
It really is a unique opportunity to learn about their lifestyle and traditions. (If you can't avoid the wifi in the main tent) – Read more about things to do in Wadi Rum
The most common way to socialize is around a cup of tea (with sage in winter, with mint in summer). There's always tea at your disposal in Wadi Rum Quiet Village and I loved getting to know more about Saleem and his family.
All the guys in Wadi Rum Quiet Village emitted such serenity and calm. You can truly feel their love for desert life and a sense of harmony with their natural surroundings.
Even though desert life is hard and comes with its very own challenges, the guys live and breathe positivity.
Unfortunately, we had to say goodbye in the afternoon in order to drive to the last destination of this Jordan itinerary: Aqaba
Book here your tour to Wadi Rum from Aqaba or Amman
10. Day in Jordan: Aqaba
The ride between 2 worlds, Wadi Rum and Aqaba, takes about 1 hour and the contrast couldn't be bigger.
Whereas desert life is all about simplicity, pure nature, and total disconnection, Aqaba is the easy-going seaside resort with countless bars, restaurants and leisure options.
It really took me a while to "arrive" in Aqaba. The last day of your 10 Days Jordan Itinerary will be spent by relaxing at the beach and enjoying the good life.
Being the only coastal city in Jordan, Aqaba is known for being a low-tax, duty-free area. Together with Petra and Wadi Rum, it forms Jordan's Golden Triangle.
Spending the last days of your Jordan holiday in Aqaba is a great idea as it's a hub for beach lovers, water sports and diving enthusiasts.
Also, the town itself is great for souvenir shopping and enjoying traditional Jordanian food. It's also the only place in Jordan where you can indulge in seafood.
Even though there's a public beach in Aqaba, I cannot recommend it: it's crowded, loud, dirty, and not suited for Western girls in their bikinis. If you still can't resist a dip, please wear a shirt over your bikini.
Sustainable tourism: book here a snorkel activity for a cleaner ocean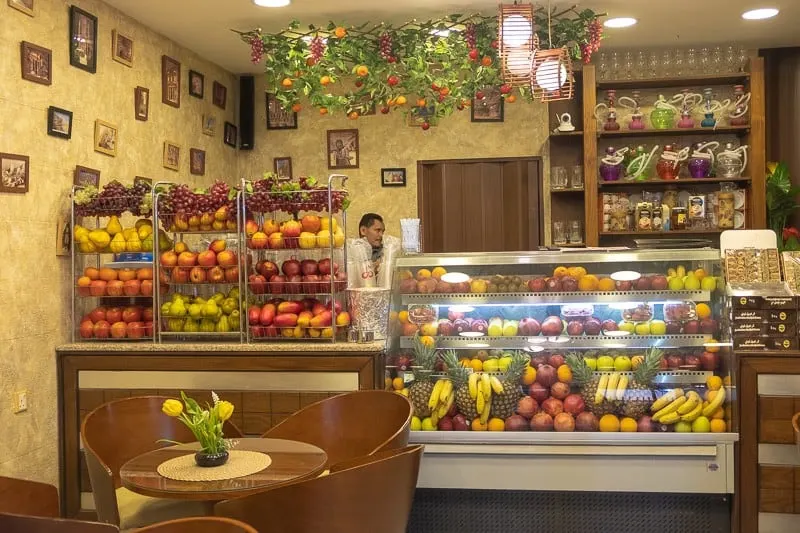 Boasting warm temperatures even in winter, I'm sure you'll want to spend some time on the beach.
For a perfect beach day in Aqaba, I recommend the Berenice Beach Club.
I spent 3 days in a row here, as it's the closest you can get to paradise: crystal clear water, breathtaking views on Egypt's mountains, great, tasty food, several swimming pools, a wide offer of water sports and animation…
The entry fee is 10 JOD (= +/- 13 €) and includes a towel, sun loungers, and discounts on the water sports. For 5 JOD (= +/- 6 €), you can rent a snorkel and the beach club comes even with its own diving center! Prices are thus really competitive!
The Berenice Beach Club has a shuttle that takes and brings you from Aqaba (15 min of a scenic drive).
Pure Bliss in Hyatt Regency Aqaba
Where to stay in Aqaba
I stayed in the Hyatt Regency Aqaba Ayla Resort *****, and it was the perfect place to enjoy the last days in Jordan.
The scenic retreat is nestled amidst mountains and turquoise lagoons, the resort boasts a spa, a gorgeous infinity pool, a beach club and much more. They even offer sunset yoga free of charge!
Besides the breathtaking lobby and entrance gate, I loved the numerous dining options: indulge in a HUGE breakfast buffet, enjoy a cocktail with a sunset view at Cascades and enjoy the upbeat, bohemian atmosphere in La Plage, beach club.
I can tell, it was really hard to leave the Hyatt Regency Aqaba Ayla Resort *****.
Read more about where to stay in Jordan and the best hotels in Jordan.
Book here your stay in Hyatt Regency Aqaba Ayla Resort *****
Getting home
You can depart from Jordan via Aqaba or Amman airport. Both have international flights.
We drove back to Amman, which is about 4 hours drive. The quickest way to get to Amman is by Desert Highway.
However, you can also opt for the Dead Sea Highway and do some parts via the scenic King's Highway.
So this was my 10 Day Itinerary to Jordan which can be reduced to 5 or 7 days, or even extended. I really hope you enjoyed the read and that I could transmit on to you my passion for this beautiful country.
---
Jordan Travel Tips
When to visit Jordan
I visited during February which is low season in Jordan. Although the temperatures can get close to 0°C at night, especially in Wadi Rum and Petra, I don't regret visiting Jordan during the off-season.
Because even in low season, Petra was SUPER crowded and Jerash was well visited too.
Bearable temperatures range from February to May and October to mid-November. I recommend avoiding the suffocating heat from May – September.
Read more about where to stay in Jordan and the best hotels in Jordan.
Is it safe to Travel to Jordan?
Yes! I didn't feel unsafe one single second during these 10 days in Jordan. Even though I was not traveling alone, I had some me-time where I was on my own and I didn't feel uncomfortable at all. That being said, we never went out of the town centers.
Okay, yes, some Jordanians are flirty but with a firm "No, thank you!", they get your point.
The extreme safety in Jordan, despite being surrounded by countries at war, is mostly due to the very severe penalties for those Jordanian citizens harming tourists.
So, yes, in retrospect, I would travel solo as a woman to Jordan.
Renting a car in Jordan
I visited Jordan with a rental car and absolutely recommend the experience. Doing in total 1000 km in 10 days, we had no bad experience. Of course, you need to be a bit more careful than on European roads, but Jordanians usually drive cautiously.
Be aware of forgotten indicators and for countless speed controls on the road.
Our rental car was from Arena Cars at Amman airport. Check here the best prices for renting a car in Jordan.
Travel Costs Jordan
Surprisingly, Jordan is quite an expensive country! Whether you come from the US or Europe, Jordan is not a cheap destination. The JOD has the equivalent value of the GBP, so estimate 2 JOD (= +/- 3 €) for a bottle of water and an average 8 JOD (= +/- 10 €) for lunch.
Entry Visa costs (40 JOD, = +/- 51 €), if you land in Amman. I've been told that no visa is required if you enter via Aqaba airport.
In order to save money, I highly recommend the Jordan Pass as it weaves VISA costs (40 JOD, = +/- 51 €)), and includes the entry to all major sites like Petra (50 JOD, = +/- 64 €), Jerash, Wadi Rum, Amman Citadel and many more.
You can get the pass online and it costs 70-80 JOD (= +/- 89-102 €). Make sure to purchase it in advance and show it at customs at arrivals.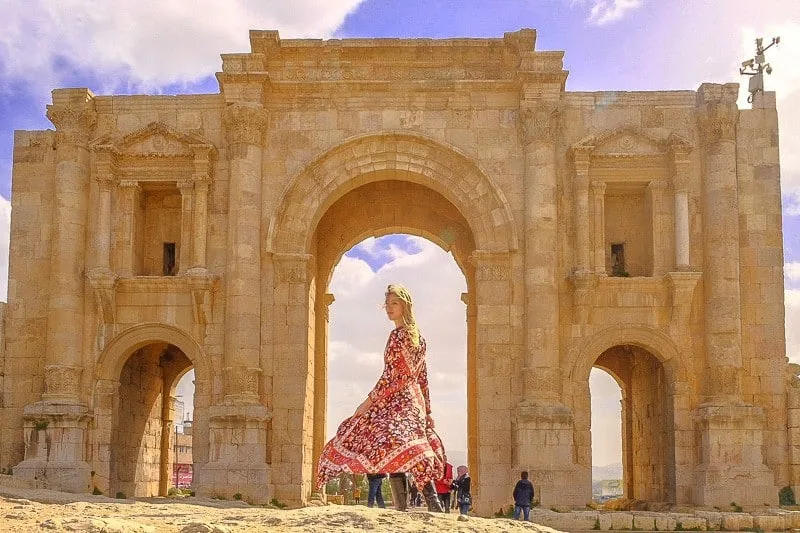 ---
Before You Go: Top Tips for your Trip
To make the most of your Jordan trip, I recommend Lonely Planet Jordan
---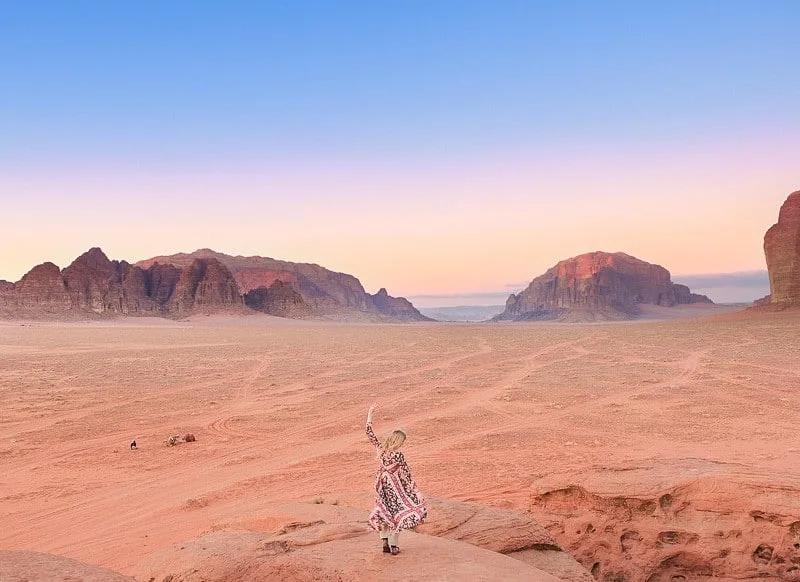 ---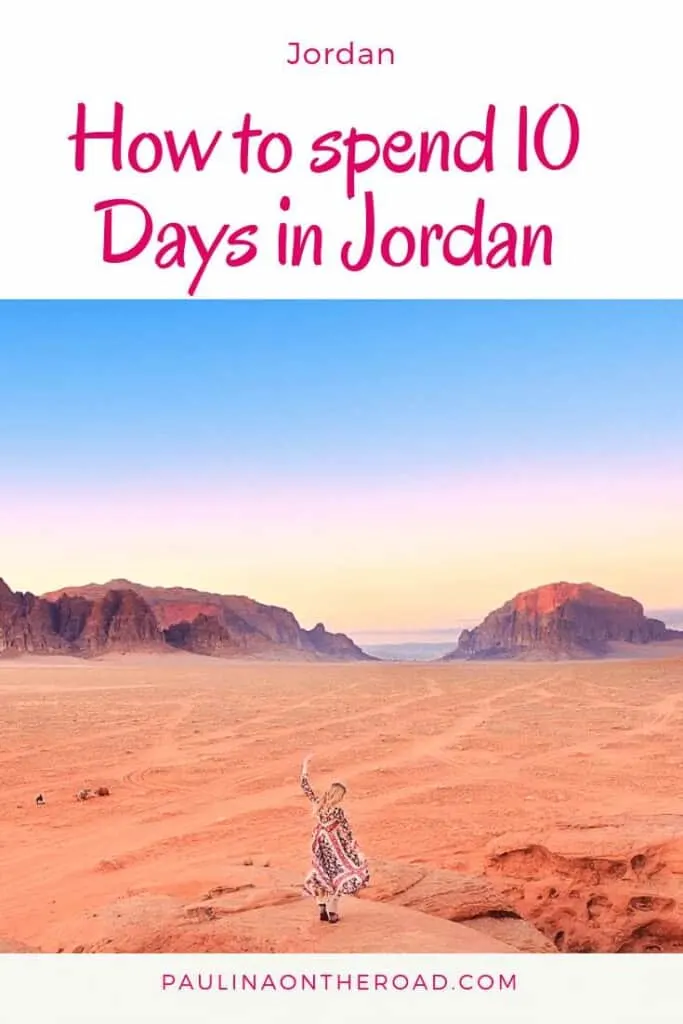 ---
Disclaimer: I have been supported by Jordan Tourism. All my opinions, as always, are my own. This posts contains affiliate links. In case you purchase one of the items, I'll receive a small commission. The price remains the same for you.
---
Hola! I am Paulina, a fervent travelette who crossed the Atlantic Ocean by Boat HitchHiking. On my blog, you'll find all the tips to make the most of your holiday. Get ready to enjoy outdoor and sustainable travel like hiking, cycling or sailing. Let's hit the road together!