A guide with useful phrases and expressions in Cape Verdean Creole, the Cape Verde language
After spending one month in Cape Verde, passing from Sal, to Sao Vicente, to Santo Antao and back to Mindelo, Sao Vicente, I can assure you that I really wanted to learn some useful expressions.
Capeverdean people speak Creole but consider Portuguese as their second language.
Depending on the island, English is widely spoken as well. But if you want to make real connections with the locals or simply come closer to the Cape Verdean vibe, I can only recommend bearing the following expressions (in Creole!) in mind.
Please note that these Cape Verde phrases in Creole can vary according to the place that you are visiting!
Indeed, the Northern Islands can speak a totally different Cape Verde Creole (or Kriol, Criollo, Creolle) than in the Southern Islands.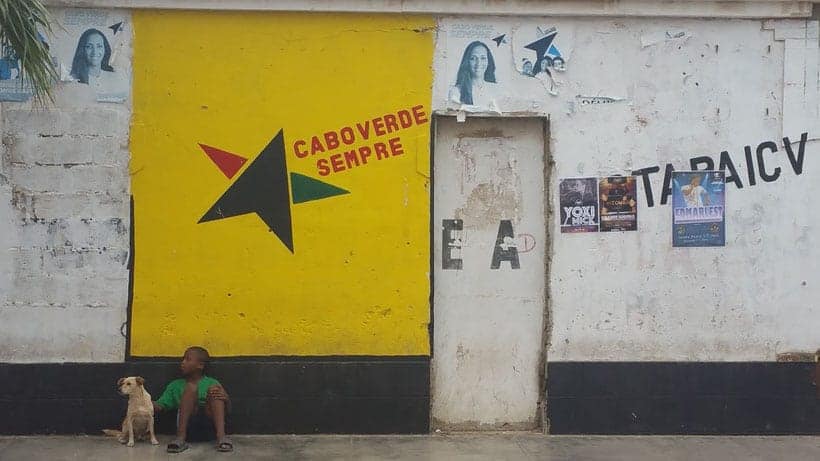 When you walk in the streets of Mindelo or on the windy roads of Santo Antao, people will ask you all the time: "Tud dret?". It generally comes with a thumbs-up move and a big positive smile.
It can be freely translated by "Everything all right?" and is used in all kinds of situations. I ended up asking "Tud dret?" to almost everybody I crossed in the street! Just like most Cape Verdeans do.
A variation of "Tud dret?" is "Tud Fixe?" (pronounced: "Tud fiche").
2. Sab pa fronte!
This is the best answer that you can give to "Tud dret?". "Sap!" in Creole means "Cool!". If you're being asked your opinion on something or just asked how you're feeling, "Sap!" is the most authentic way to answer.
"Sap pa fronte!" is the comparison of "Sap!" and lets everybody know that you're feeling fabulous. Or that you like something very much.
I used "Sap pa fronte!" almost every day. Either when I was asked how I was doing or if I was enjoying Cape Verde. "Sap pa fronte!". "Of course I did!".
Please note that this expression is mostly used in Sal, Sao Vicente and Santo Antao.
3. Sebim!
Lobster dinner in Pica Pau, Mindelo
Food plays a very important role in Cape Verde! Especially when it comes to bafas (the Cape Verdean version of tapas), the matter is very serious!
Most bafas come from the sea: moreia (fried moray), buzios (shell entrails), lapas (limpets), cod croquettes, etc.
Each is more delicious than the other and the perfect match for your cold beer!
If the waiter asks you if you're enjoying your meal, a determined "Sebim!" is the best way to answer! It can be freely translated by "It tastes good!".
It's always good to know how to make a cook happy! Especially in his own language!
In the Southern Islands, "Sebim!" becomes often "Sabim!".
4. Cachupa
Courtesy of CriolaCozinha.wordpress.com
Let's stick to the food from Cape Verde (my favorite topic!). For those who love to travel culinary (like me), cachupa is a must-try when you visit Cape Verde!
The national dish of the archipelago can be eaten for breakfast, lunch, or dinner. Anytime is cachupa time!
Cachupa needs to be cooked for several hours on an open fire. Some say that's the reason why on several islands, almost no trees are left! Hearty food lovers will enjoy it!
The stew consists of corn, beans, and sweet potato slices. Optionally, tuna or pork meat can be added.
It is usually served with a fried egg on top and a linguica (spicy sausage). Cachupa is normally the cheapest dish on the menu and will keep you satiated for hours!
And "sebim!". "It tastes great!".
5. Aluguer
Me and the aluguer to Xoxo
In Cape Verde, you don't catch a bus to get to your destination, but you get there by aluguer or colectivo. Aluguers usually consist of vans with up to 15 seats… which doesn't necessarily limit them to 15 people…!
Apparently, the Cape Verdeans love to travel "closely together". Don't be surprised if you'll be asked to take a kid on your lap!
Aluguers don't run according to a schedule. They depart when nobody else can fit in (literally!).
Since waiting for the last person to fit in can take up to one hour, you better choose an aluguer that is already mostly fully charged.
Drivers will sometimes ask you if you want to get to your destination by "taxi". This means that you'll travel alone in the van but the price will increase tenfold (not exaggerating!).
If you prefer the more economical version, just insist on traveling by aluguer or colectivo! And, oh magic, the price decreases!
In the Southern Islands, a colectivo is also known as "yas".
6. Ponche & Grogue
You can't leave Cape Verde without having tried its national drinks: grogue and ponche! Grogue is made out of distilled sugar cane and can have up to 40% of alcohol!
Grogue is the basis of ponche including molasses, lime and fruit. Ponche can be compared to liqueur and is much sweeter than grogue.
Some say that grogue can heal you from every evil! Be that a headache or a cold! They can't be so wrong about it since, after one grogue shot, you truly feel "disinfected" inside out! I loved to have grogue in my caipirinha.
Conversely, ponche is a real sweet treat! There are many kinds: coconut, honey, passion fruit (my favorite!), or tamarind. Just try them all and find your own favorite!
7. Morna
Cape Verde rhymes with music! You can hear music everywhere in the streets of Mindelo or in Sal. The archipelago's most famous music style is called "morna". Cesaria Evora (worshiped as a goddess, especially in Mindelo!), exported morna to the world.
On the anniversary of her death, her family organizes a commemoration march through Mindelo and a concert in her honor.
The stage is set right next to the entrance of her former house and the A-list of Cape Verdean artists is performing on that evening. I had the chance to see Baú, Fantcha and Tito Paris! All big names in the industry!
They were singing on a couple of wooden planks and only a few meters separated them from the public!
Morna is all about sodade, a mixture of nostalgia and melancholy.
In this way, morna can be compared to the Portuguese fado. In Mindelo, you can listen to morna in almost every bar, but I recommend Casa da Morna and Livraria Nho Djunga to attend live concerts.
Morabeza refers to the Cape Verdean concept of hospitality and the kindness of its people. The term is synonymous with their relaxed and gentle way to welcome strangers on the Capeverdean archipelago.
I felt the Capeverdean Morabeza the most when I was on Santo Antao. This place became one of my favorite spots on this planet! Right after the Azores!
People welcome you with a bright smile, and they transfer you a bit of their relaxed composure.
Everybody greets you on the street ("Tud dret?") and some even offered me their houses to stay, or gave me to taste ripe fruits of their gardens!
I felt very fortunate to experience the ominous Capeverdean Morabeza first-hand! It made me feel at home and it was the reason why I prolonged my stay there twice!
When you go island hopping in Cape Verde, you'll feel this sensation everywhere!
9. Oril Game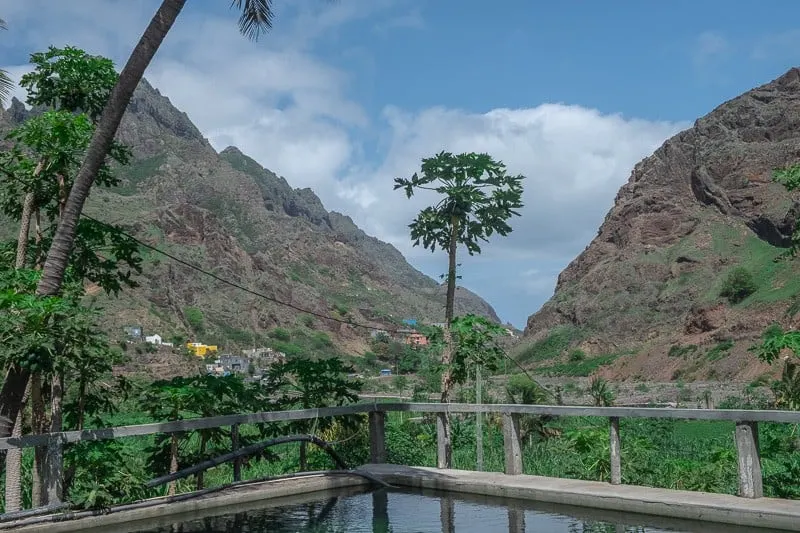 If you wander through the streets of Sao Filipe (Fogo), or Porto Ingles (Maio), you'll always stumble upon a group of people playing the popular Oril game. You'll find them in bars or sitting on a bench in front of their house.
You'll immediately recognize this strategic game that comes from the west coast of Africa and was brought to Cape Verde by the slaves during Portuguese colonialism.
The board consists of a wooden trunk with 12 openings. Every player has 24 green, small balls, called "olives" that have to be placed strategically in the wooden openings.
Seeing how people play Oriol in the streets is one of the best things to do in Cape Verde.
---
Do you think my list isn't complete? Of course, it's not!
The Creole of Cape Verde is such a rich language that I'm sure I haven't mentioned all of the most typical expressions! If you know about any other expression, please let me know in the comment form!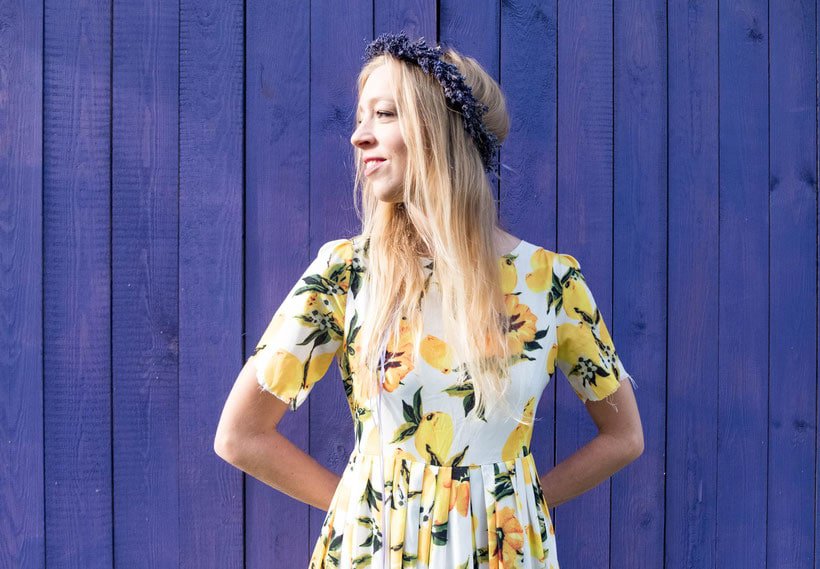 Hola! I am Paulina, a fervent travelette who crossed the Atlantic Ocean by Boat HitchHiking. On my blog, you'll find all the tips to make the most of your holiday. Get ready to enjoy outdoor and sustainable travel like hiking, cycling or sailing. Let's hit the road together!