Guide to the top Tavira attractions, and what to see in Tavira and nearby during your holidays in Tavira
If you are seeking to travel Portugal, you cannot miss out on Tavira, a charming and beautiful riverside town in Portugal where the Gilão River meets the sea.
Although this town has a small population of just over 20,000, there are many fun things to do in Tavira, Portugal.
There might not be as many things to see in Tavira as in bigger Algarve locations like the capital Faro, but this town will win you over.
But to ensure that every day will be special, and packed with the best Tavira attractions, this list helps you avoid wasting time while on holiday, helping you plan an unforgettable trip.
I have included something for everyone, including beach-goers, history lovers, and foodies.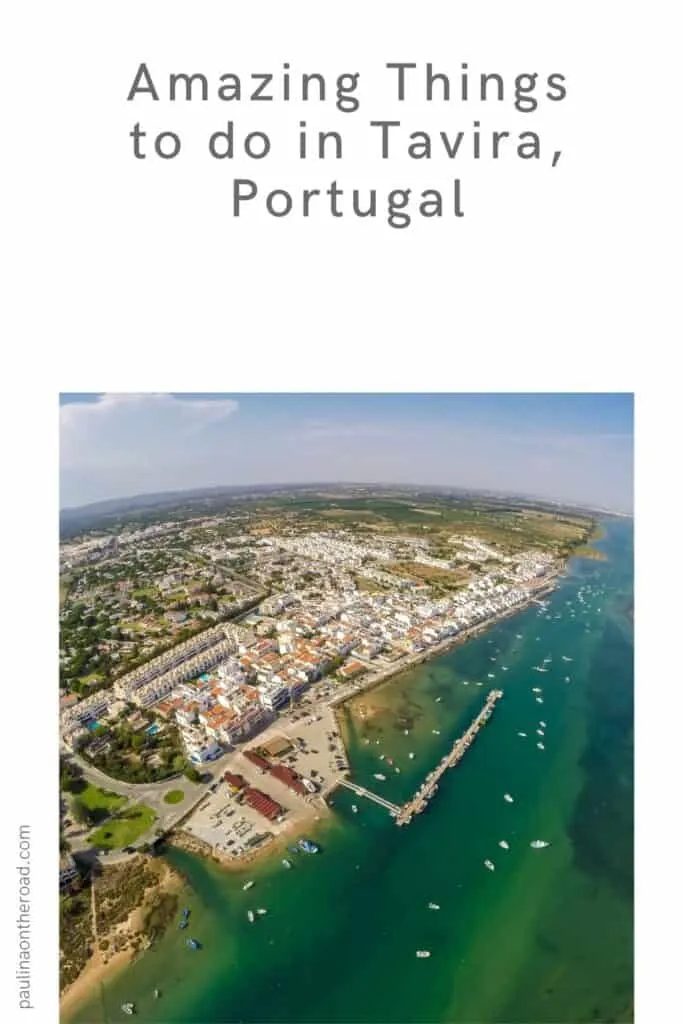 Pssst…!!?? You can't get enough of the Algarve? Have a look at my other posts:
This blog is supported by you, dear reader. If you purchase through a link, I earn a small commission. As an Amazon Affiliate, I earn from qualifying purchases.
Top resources to travel Algarve, Portugal
⚘ Avoid tourist traps with the customizable "Algarve Like a Local" itinerary. – Buy here for less than 10€

✈ Book cheap flights to Algarve with Skyscanner

✔ Book tours in Algarve with GetYourGuide

➳ Find the best hotels in Algarve with Trivago

❖ Rent a car with the best discounts at Discover Cars

✎ Never leave without travel insurance. I got mine at HeyMondo. It is cheap and easy to set up.

$ Withdraw money without hidden fees and avoid exchange rates with Wise (you'll get a free card on top!)
Overview: Top 5 Things to Do in Tavira, Portugal
Camera Obscura
Anchor Graveyard at Barril Beach
Ria Formosa Natural Park
Tavira Castle & Igreja de Santa Maria do Castelo
Tavira Salt Pans
1. Relax on Praia da Ilha de Tavira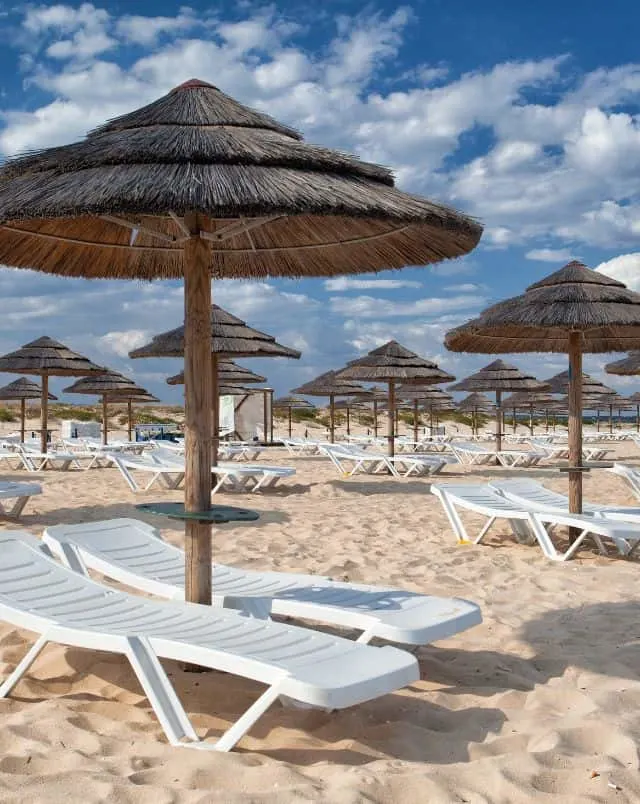 The beaches in Algarve are beautiful, but they can be crowded. Praia da Ilha de Tavira is different from this as it is one of the most secluded spots in Tavira in Portugal.
The beach is on Tavira island, a short ferry ride from Tavira's old town, costing just over €2 for a round trip.
Despite the convenience of the ferry, Tavira island's beach does not attract as many visitors as other beaches in Tavira, Portugal.
Still, it has excellent amenities, including multiple restaurants, cabanas, and umbrellas you can rent.
This beach is also known for wildlife spotting opportunities, with dolphins often swimming just offshore.
Finally, this beach can also be a great place to stay the night as you are allowed to wild camp at Praia de Ilha de Tavira.
Just please make sure you take your rubbish home with you afterward.
Book here the best tours in Algarve, Portugal
2. Explore Tavira Castle & Igreja de Santa Maria do Castelo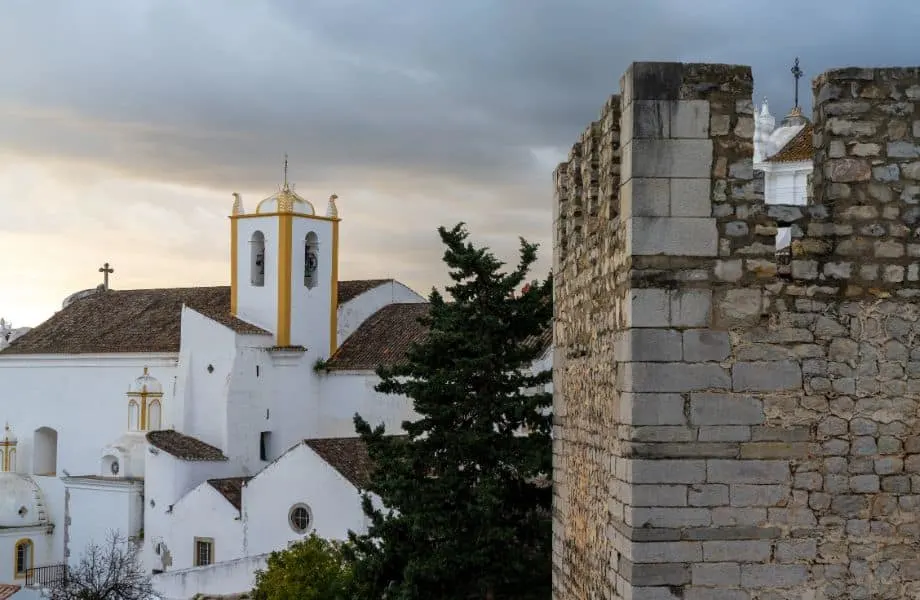 Tavira was once a medieval defense hub, looking out to potential attackers from the Atlantic Ocean.
The ruined Tavira Castle is superb evidence of this history, with its current walls built in the 11th century.
Yet archaeologists had found evidence of defenses here since the Phoenician times when sailors and traders used the fledgling town.
The castle eventually saw battle in 1252 when Alfonso X of Castile laid siege on Tavira.
During the 13th century, the brilliant Igreja de Santa Maria do Castelo church was also built and is one of the best things to do in Tavira if you want to learn more about the area's fascinating history.
It was built on the site of a mosque and experienced a partial collapse 500 years later during the 1755 earthquake and was rebuilt.
This unique combination of events led to the creation of a church that combines Gothic, Manueline, baroque, and Islamic styles.
If you are not interested in this history, the Igreja de Santa Maria do Castelo should still be on top of your list of Tavira things to see.
This is because you can climb the bell tower for a stunning panoramic view of the town.
3. Find the Anchor Graveyard at Barril Beach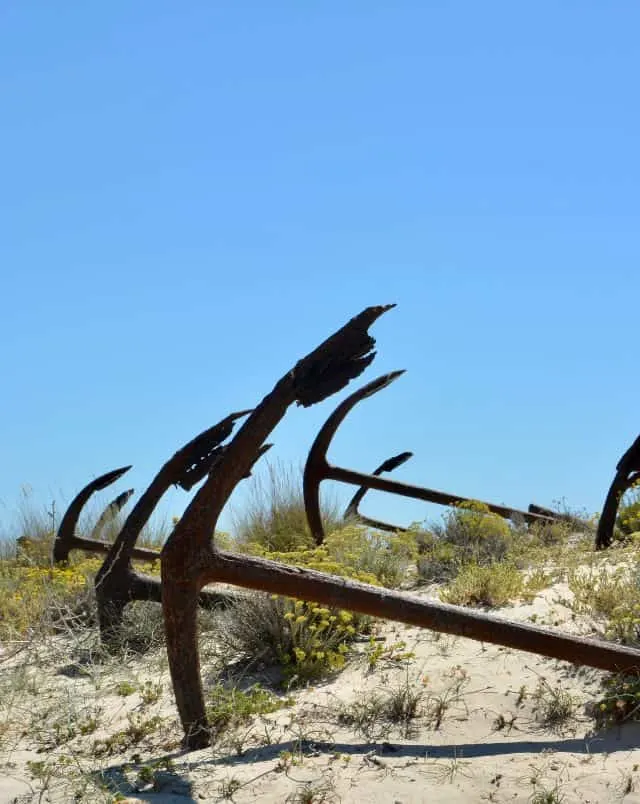 The old town is not the only remnant from the city's tuna fishing heritage you should look for while traveling in the Algarve.
If you explore Praia do Barril, you might find the enigmatic Anchor Graveyard – an artistic installation of hundreds of anchors arranged on the beach.
These anchors were taken from retired tuna fishing boats, and were once used to hold the nets in place where they waited for the tuna.
The arrangement is intended to be a poignant memorial and reminder to the industry that used to define life for the people of Tavira.
This is one of the most unique Tavira, Portugal things to do, and you shouldn't leave the city without a visit.
4. Wander the Streets of the Tavira Old Town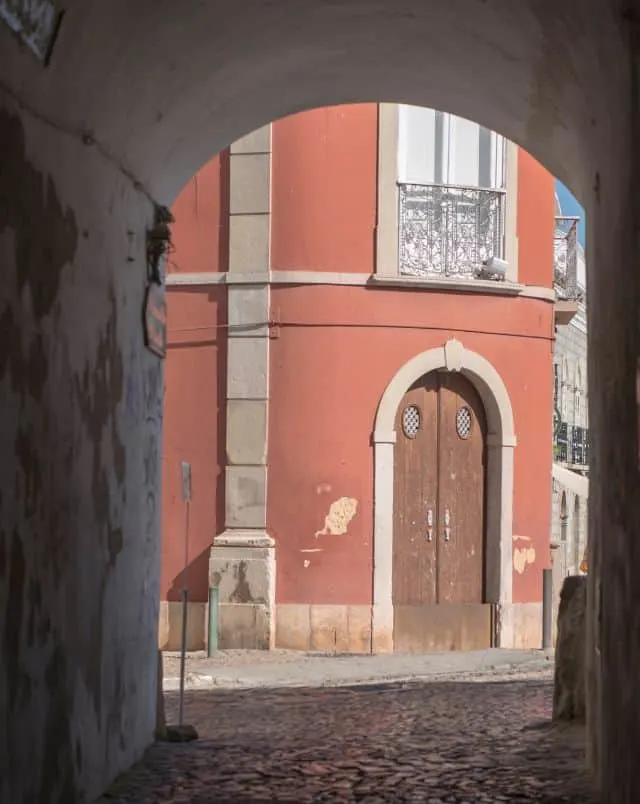 Holidays to Tavira would be incomplete without experiencing what life would have been like in the town when it was a Tunaa fishing port.
What remains from this history is a characterful old town with cobbled streets, fascinating architecture, and a range of traditional and exotic restaurants.
This old town will show you that it isn't only Lisbon that has beautiful tiled walls.
The old town in Tavira is also amongst the best things to see in Tavira if you enjoyed the Igreja de Santa Maria do Castelo because there are a few brilliant churches.
Igreja da Misericórdia and Igreja Nossa Senhora do Carmo are both unmissable.
If you visit Algarve in October, the old town is a great place to visit as you will sometimes have the whole place to yourself.
5. Take a Walk on the Gilão River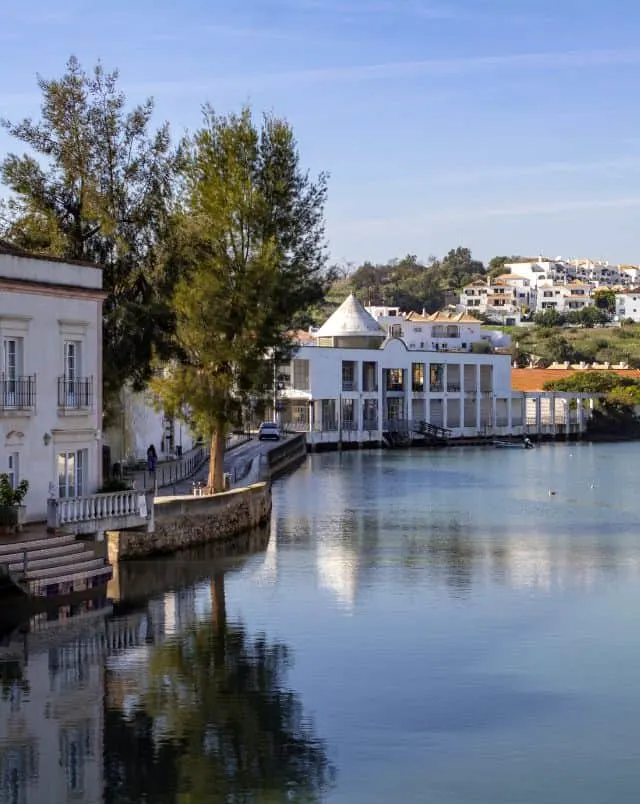 The Gilão River is a charming location, and you can walk the whole length down it while in Tavira.
It is one of the primary attractions in Tavira for people who love Renaissance architecture, as the banks of the river are lined with these historic buildings.
You will find a relaxed atmosphere throughout your walk, and there are many cafes if you want a break from walking.
There is also some great trivia to know before your holidays to Tavira.
You can impress the people you are traveling with by telling them that the river's name changes to the Séqua River once it passes under the Roman bridge.
Considering how close this site is to the ocean, that could make the Séqua one of the shortest rivers in the world.
Book here the best water spotrs in Algarve, Portugal
6. Witness the Tavira Salt Pans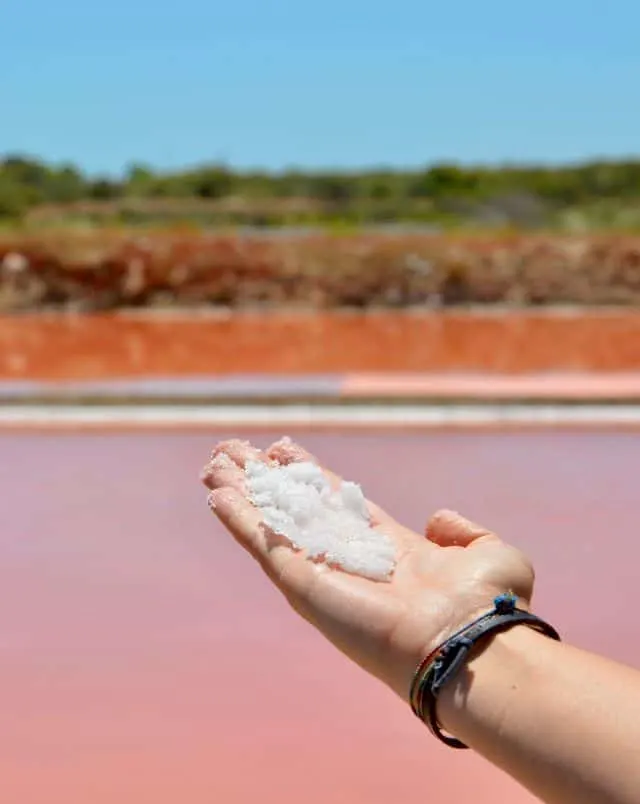 For millennia, the salt pans of Tavira have defined its economy and been integral to Tavira's history and culture.
It is said that the purest salt in the Atlantic can be found in Tavira, and locals have been evaporating seawater here since Roman times, harvesting this delicious mineral.
This may not be the highest adrenaline of the things to do in Tavira, but you can get a guided tour through the salt pan site to connect to an ancient industry.
This spot is also great for some relaxing hiking in Algarve as there is a 7km long trail that circumnavigates this large site.
Take your camera if you decide to take this walk because there are many different bird species to find.
7. Enjoy the Sophisticated Nightlife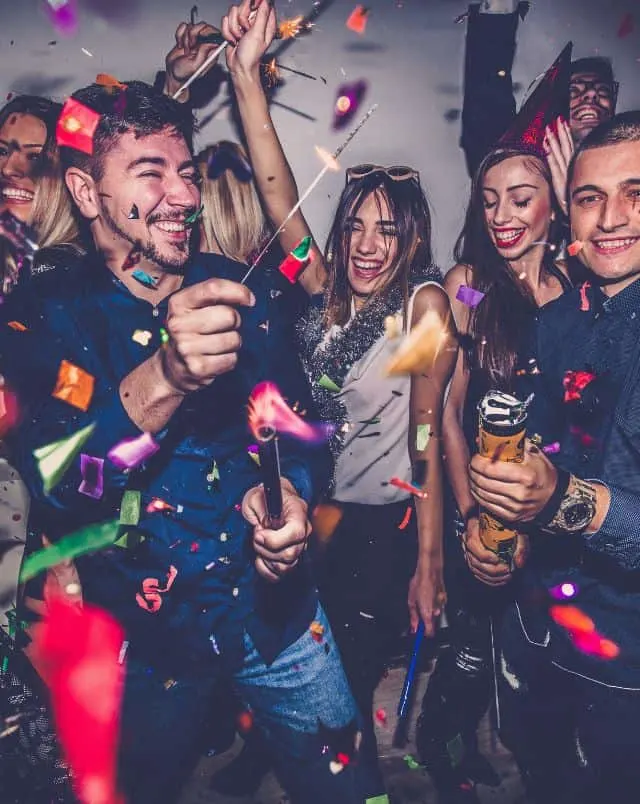 Tavira has countless stunning spots to enjoy a beautiful cocktail in a sophisticated atmosphere.
If you are asking what to do in Tavira at night, Ofélia Cocktail + Art Bar should be your first stop, a metropolitan bar staffed by friendly and helpful bartenders.
It is known amongst locals as the perfect spot for a date, with stunning cocktails, snack plates, and live music readily available.
The bar is open every day apart from Monday and runs until 2 am making this cocktail bar perfect for the start or end of your night out.
8. Taste the Local Seafood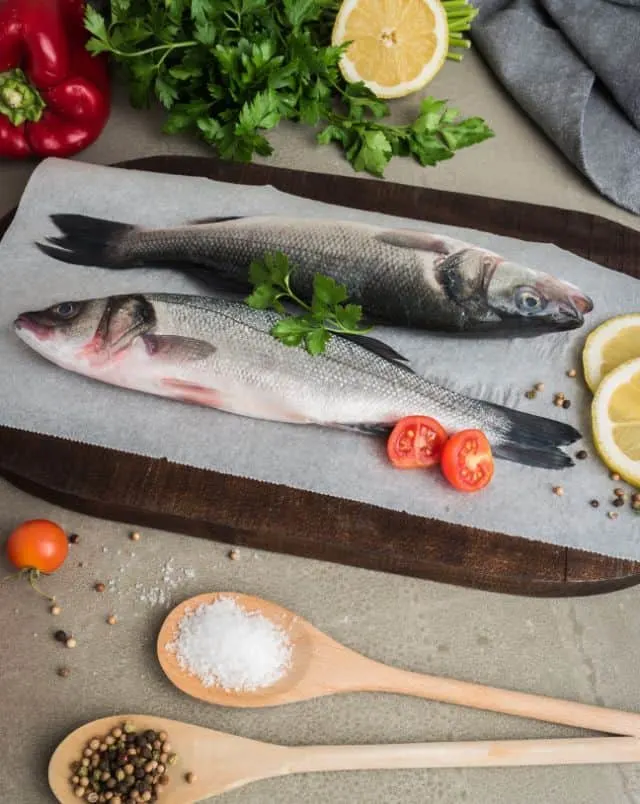 There are countless things to do in Tavira, Portugal, but your travel companion will certainly be complaining if you don't take them out for a meal to try the local seafood.
The entire Algarve coast is famous for its fresh sea bream (dourada) and sea bass.
This fish is known for its delicious fresh taste and is often served with a simple salt and tomato base.
Other local fish you can't miss include tuna, Atlantic wreckfish, alfonsino, and flounder.
If you are looking for a restaurant in Tavira, cross the 3rd-century Roman bridge into the restaurant neighborhood.
Here, you will find countless restaurants serving delicious local delicacies.
Book here the best food tours in Algarve
9. Listen to Fado Folk Music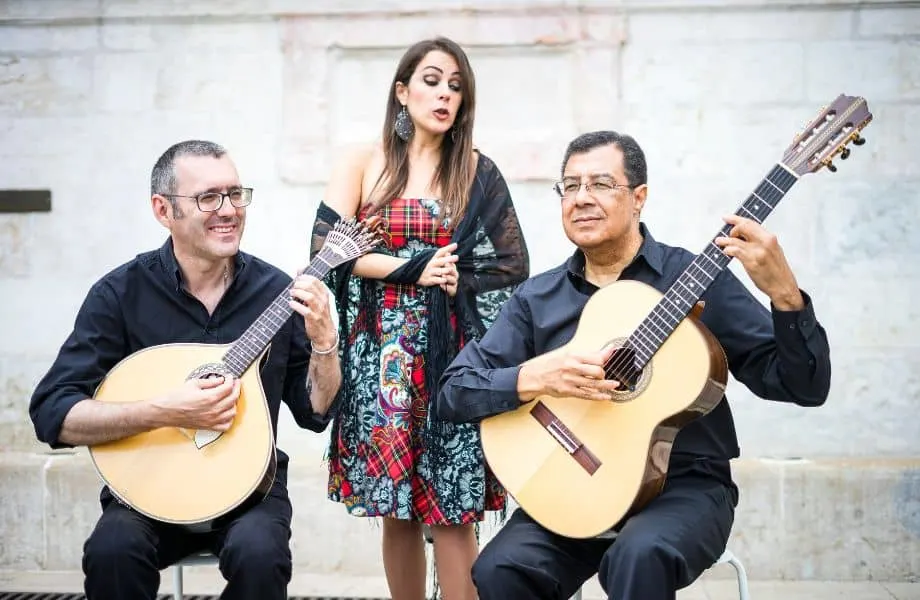 Fado is the traditional folk music of Portugal, iconic for its magical and soulful mournfulness known in Portuguese as Saudade.
Its sound has been ringing through Portuguese streets since the 1820s when it first emerged in Lisbon.
You can't travel to Portugal without hearing this music, and Fado Com História is above the rest for things to do in Tavira for folk music fanatics.
Costing just 10 euros for entry, this small production company plays videos telling the history of Fado and treats guests in their small auditorium to a live performance.
The Fado Com História performance is one of the best activities in Tavira because the performance is high quality and affordable.
This makes their work the perfect introduction to Fado for people that haven't experienced the music before.
10. Take a Boat Trip to Watch the Dolphins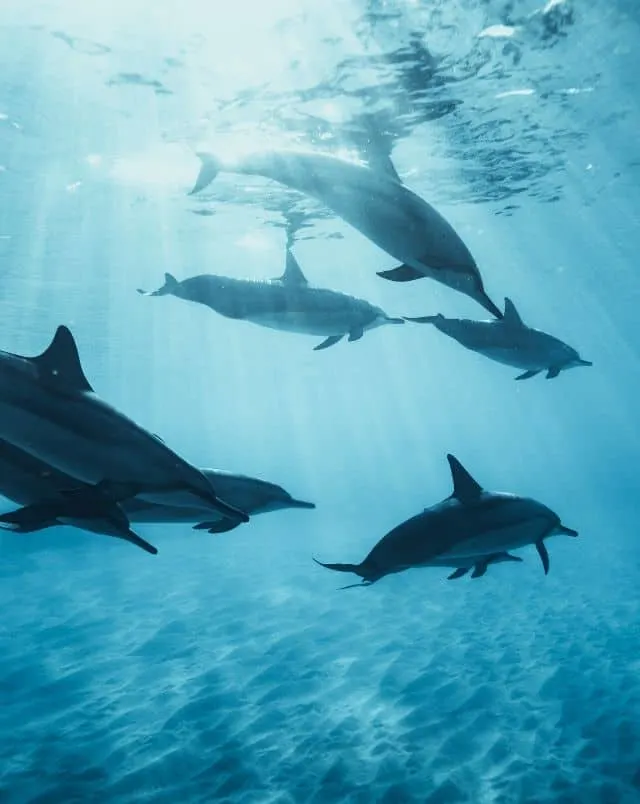 One of the most fun things to do in Algarve is to enjoy a boat trip, and while staying in the city, you will see plenty of Tavira boat trips to choose from.
However, the trip that is most worthy of a spot on my things to do in Tavira list is a dolphin-watching boat tour.
There are multiple such providers in Tavira, so you must choose one based on how long you want to stay on the water and your budget.
Remember that there is no guarantee that you will see dolphins – after all, they are wild animals who may wish to stay away from the noise of the Tavira port.
But it is worth taking the risk as they are one of the most majestic sights you will ever get to enjoy.
Furthermore, getting out into the beautiful Atlantic is one of the most enjoyable Tavira activities in its own right, so it will be no great loss even if you don't get to see the animals.
Book here the best boat tours in Algarve, Portugal
11. Take a Day Trip to Faro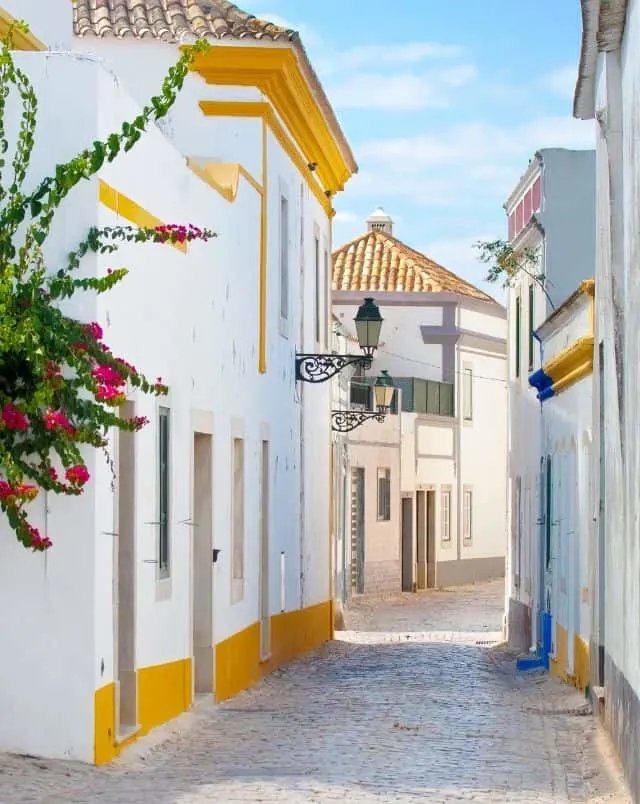 Because Tavira is a small town, you should enjoy day trips from Tavira to stay busy on your trip.
Visiting Faro, the Algarve capital, is sometimes overlooked, but it is one of the incredible things to do near Tavira in its own right.
Plus, you can get into the city of Faro, one of the best places in Algarve, in under an hour's drive or train ride.
Faro's historic quarter, Cidade Velha, is unmissable. Here, you can find the Gothic Cathedral of Saint Mary.
This church was built in the late 13th century and is now a National Monument of Portugal.
Once you leave the historic quarter, you can enjoy vibrant pedestrianized shopping streets where you can update your wardrobe and try food from the great variety of restaurants and bars in the area.
Although beautiful and worth a visit year-round, Faro is one of my favorite places to visit during the winter in Algarve.
Book here the best tours in Faro, Portugal
12. Experience a Different View with Camera Obscura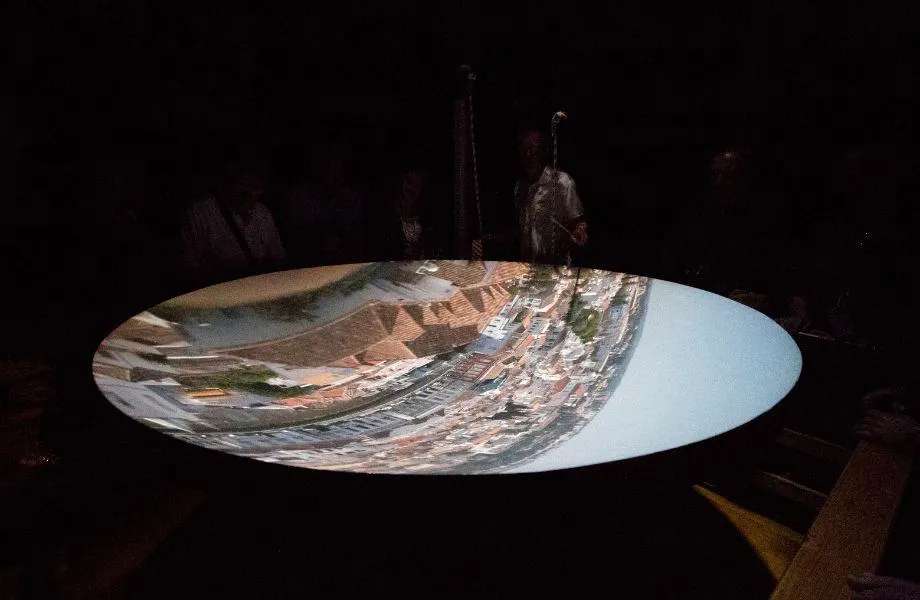 There are so many things to do Tavira can offer to introduce you to the city, but the most interesting view is from the Camera Obscura.
Located at the top of a water tower is an auditorium surrounding a mirror that has a view of the city projected onto it via tricks of light.
An English-speaking guide will then move the mirror, explaining the different sights.
I think this is a great activity for the start of your trip as it will show you what to see in Tavira and what you might want to explore further.
13. Settle Down in the Praça da Republica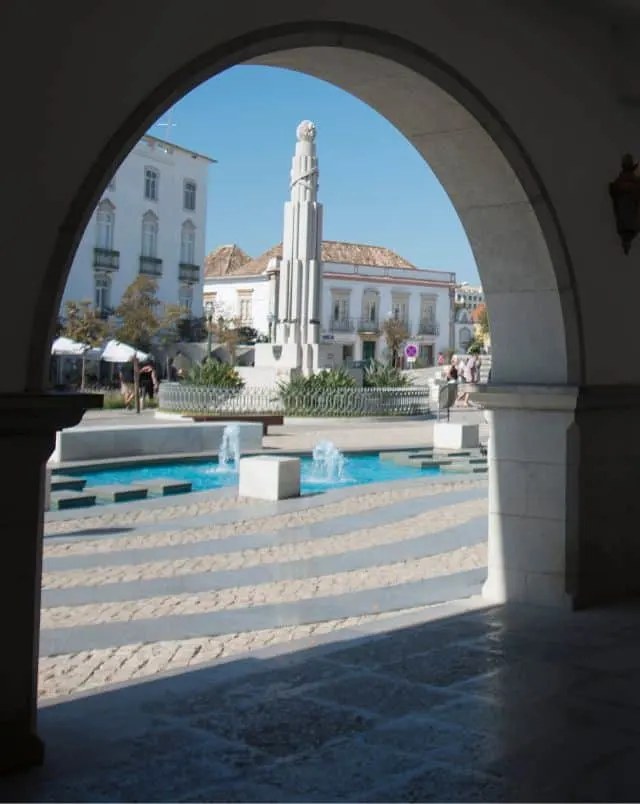 Praça da Republica is the main historic square in Tavira, with great outside dining spaces, a war memorial, and a stunning fountain to cool down in.
If you time your trip well, the concerts that are sometimes held here are one of the most exciting things to do in Tavira.
You will see the whole community gathering together to witness electrifying performances.
Even on quiet days, though, there is no better place in Tavira to relax in the sun with a glass of local wine.
14. Look Around a Naturalist's Heaven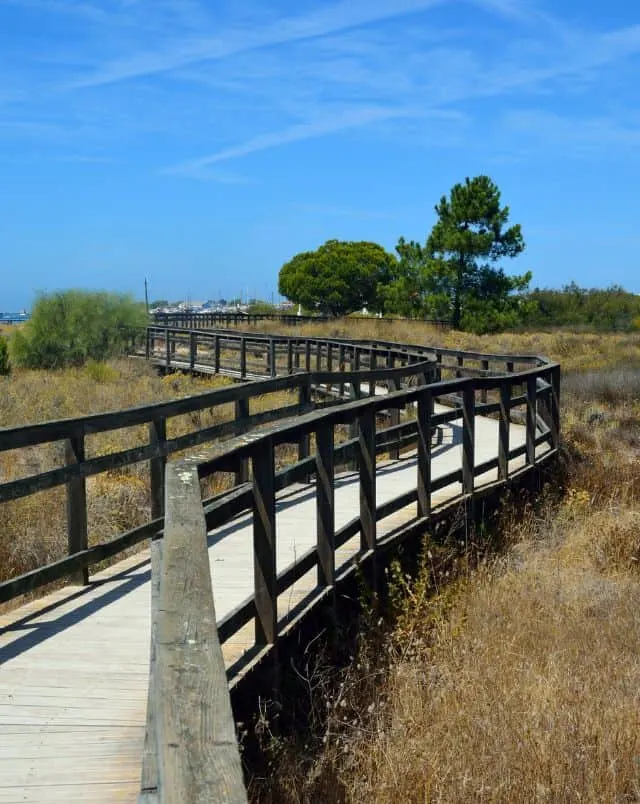 Located a short trip out of the city, among the incredible things to do Tavira, Portugal, can offer is the Ria Formosa Natural Park.
This spot is a large wetlands area that hosts an incredible diversity of wildlife.
The main animals to look out for are flamingos, spoonbill, and the Mediterranean chameleon.
On top of the birdwatching, the site also has an extensive network of trails where you can take part in hiking and biking, exploring the marshes, salt flats, and islands that define this area.
15. Look Closer at Islamic Artifacts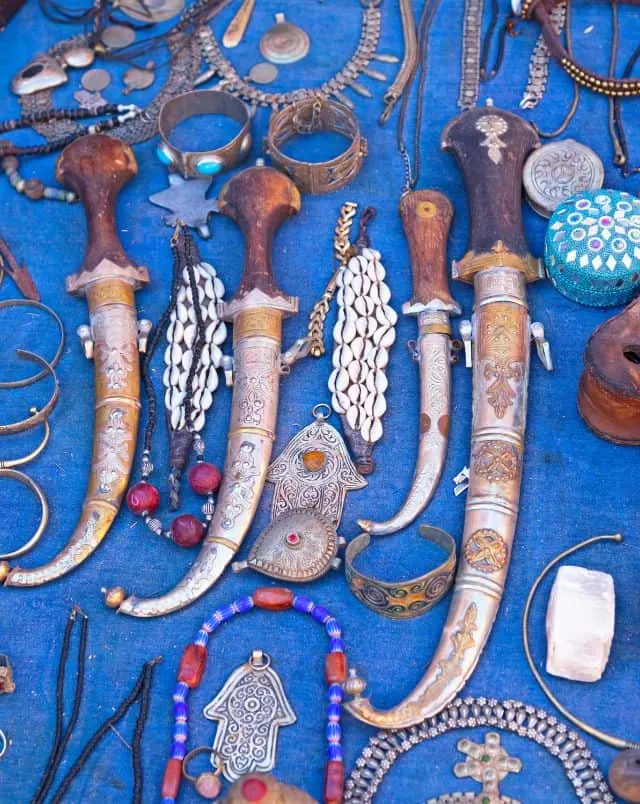 By now, you will understand that Tavira has a great history combining Islamic and Christian heritage, and many things to do in Tavira allow you to explore this past.
You can look closer at the Islamic past by attending the Islamic Museum, which hosts a range of brilliantly preserved Islamic relics.
These have been found through archaeological work in and around the city.
If you decide to go to this museum, be aware that most of the captions are in Portuguese.
However, they have pamphlets in English available so you can understand what you are looking at.
Book here the best vacation rentals in the Algarve
---
Tavira is undeniably one of the best places in Algarve, and the best things to do in Tavira give a real mix of relaxation, exploration, and the chance to connect with a fascinating history.
If you are traveling in Algarve, add Tavira to your plans and ensure you read this article in advance so you don't miss out on any great Tavira things to do.
Short FAQs About Things to do in Tavira, Portugal
Is Tavira worth a visit?
Yes, Tavira is an often overlooked spot to visit in the Algarve, but is definitely worth a visit. This beautiful riverside town is full of activities for every type of traveler and will give you insight into the culture and history of the region.
How many days do you need in Tavira?
Tavira is a small city, so you don't need much time to explore. Everything can be seen in 2-3 days. But if you want to relax by the seaside, you can easily spend a week here.
What is Tavira known for?
Tavira is known for its beautiful beaches and historic old town. In particular, the Praia da Ilha de Tavira is one of the most secluded beaches in Algarve. The city is also known for the ruins of Tavira Castle and the Igreja de Santa Maria do Castelo next door to it.
---
Before You Go: Top Tips for your Trip
---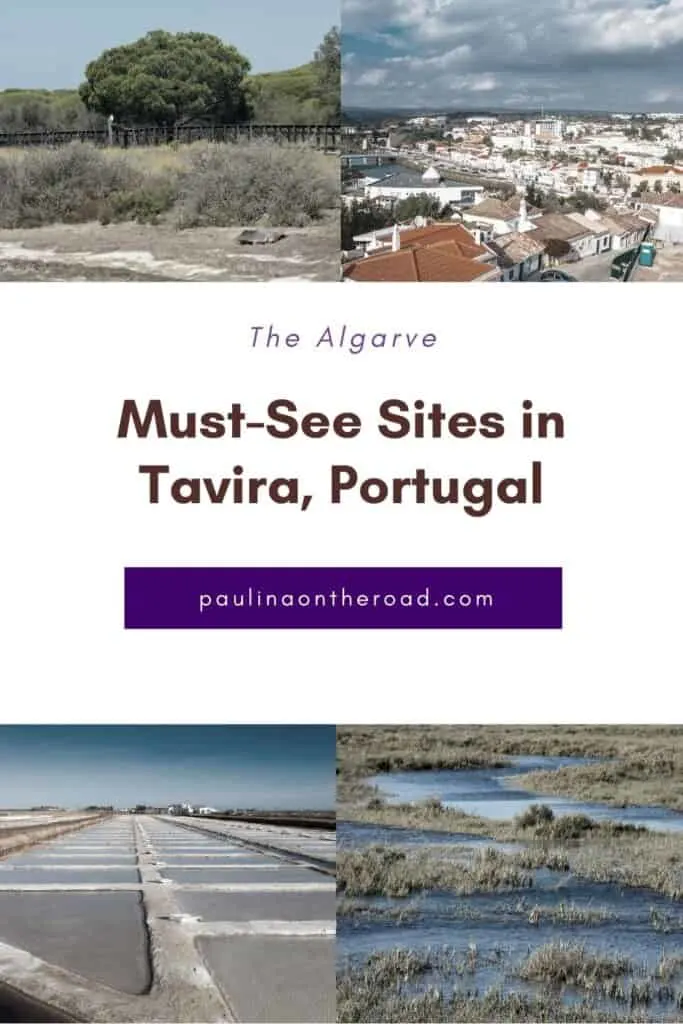 ---
Hola! I am Paulina, a fervent travelette who crossed the Atlantic Ocean by Boat HitchHiking. On my blog, you'll find all the tips to make the most of your holiday. Get ready to enjoy outdoor and sustainable travel like hiking, cycling or sailing. Let's hit the road together!