Guide to the most sustainable boot brands for ethically made boots in every season
Boots have been a staple in every wardrobe for ages and they never go out of style.
With more people making conscious choices, there has been a rise in the need for sustainable boots.
Footwear brands have taken the eco-friendly route by opting for innovative alternatives to harmful leather.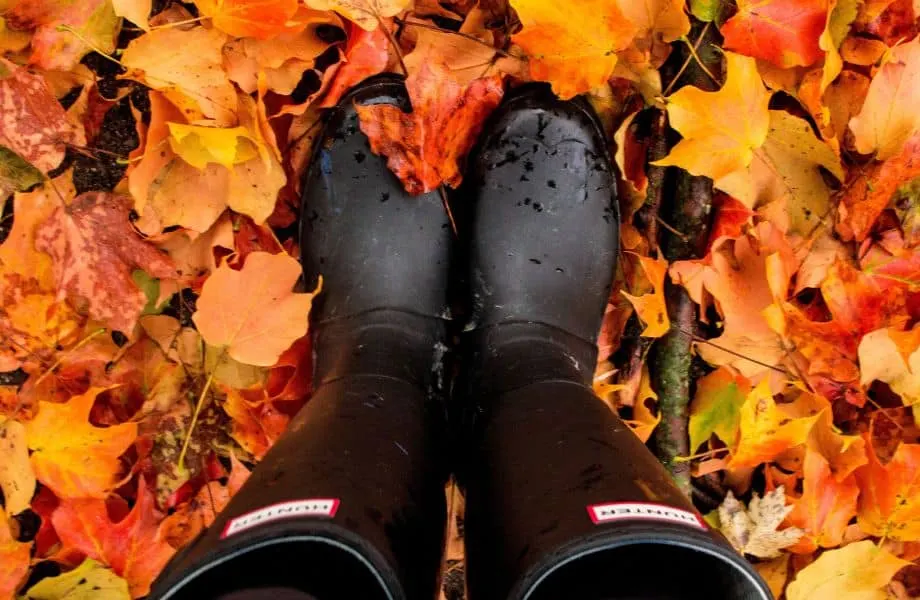 You can now find sustainable and recycled boots made from materials like vegan leather, faux fur, natural rubber, and more.
They not only look as stylish as traditional boots but feel even better as it is good for the environment.
These are available in different styles to express your individuality and celebrate fashion.
Here is a list of the best brands for sustainable boots that do not compromise on quality or the environment.
"Paulina on the Road" is supported by you, dear reader. As you buy through my links, I earn a small commission. As an Amazon Affiliate, I earn from qualifying purchases. Thank you for your support
Overview: The Top 5 Sustainable Boot Brands
Vivaia was started in 2020 with an aim to create stylish and sustainable footwear.
They sell luxurious and fashion-forward footwear and are known for exceptional quality footwear.
The brand combines modern technology like 3D knitting with sustainable practices to make products that are better for the planet.
This process even allows Vivaia to be one of the top zero waste fashion brands!
The eco-friendly boots by Vivaia are made from materials like recycled plastic water bottles and ethical wool.
You can find a wide range of sustainable Chelsea boots, over-the-knee boots, and heeled and lace-up boots here.
These versatile boots can be paired perfectly with your jeans, skirts, or dresses for an ultra-fashionable look.
Vivaia's eco boots take comfort to the next level with their breathable uppers and anti-slip outsoles.
The sustainable boots are fairly priced as the brand directly ships to its customers, thus eliminating retailers.
For warmer months, they also have some incredibly cute and comfy vegan sandals that will go with any outfit.
Jambu & Co brings fashion and functionality together with its range of thoughtful footwear.
Founded in 2010, Jambu has been impressing its customers using innovative materials and creative designs.
The brand has an exquisite collection of sustainable boots and are 100% vegan.
The SATRA-certified waterproof styles with faux fur will make sure that your outdoor plans are fun even on rainy days.
Jambu also offers boots approved by the American Podiatric Medical Association (APMA) for promoting good foot health.
The memory foam insoles in their boots ensure maximum support and comfort.
After you have completely worn through your Jambu shoes, you can return them and earn discounts on future purchases.
Jambu will either donate or repurpose them into new products, thus promoting regenerative fashion.
The footwear range by Christy Dawn is designed by keeping sustainability and durability in mind.
Their elegant and vintage-inspired boots are handcrafted with responsibly sourced leather.
Christy Dawn also make shoes from untreated and naturally textured deadstock leather to eliminate wastage.
The Victorian-style lace-up boots look gorgeous and are essential in every wardrobe.
These sustainable boots comes in classy colors that will match perfectly with your dresses and skirts.
The eco-friendly boots from Christy Dawn make a great pair to wear with your formal outfits.
Christy Dawn also has a beautiful line of organic cotton dresses for all your casual outings and vacations.
For all-year comfort, the classic Chelsea boot is the most ideal option.
With an expertise of over six decades, Dr. Martens makes shoes that last a lifetime.
The brand started by selling boots for Britain's working class and now has diverse styles to suit all tastes.
Their iconic 8-eye 1460 boots have been admired for ages and have instantly recognizable design features.
Dr. Martens now has a 100% vegan version of it made with synthetic material.
The comfort and durability that its sustainable boots offer are par excellence.
Any of the vegan platform boots with oversized eyelets will take any look from boring to bold.
The Dr. Martens collections of boots for kids are also splendid with many vegan styles and colors available.
Vivobarefoot aims to bring you closer to nature with its shoes with less padding and more feeling.
These barefoot boots are made from renewable natural materials and naturally scarred wild hide leather.
At Vivobarefoot you'll find minimalist designs that are designed to be wide, thin, and flexible in every terrain.
All Vivobarefoot shoes allow natural strength, stability, and freedom of movement.
They also ensure tough-wearing durability and can be effortlessly worn for long expeditions in the wilderness.
This is the best brand to get barefoot winter boots that are water-resistant and breathable.
Outdoor lovers can also check their range of sustainable running shoes that offer an impeccable experience even in challenging terrains.
To ensure that the shoes don't end up in a landfill, Vivobarefoot have a platform to return and repair your shoes.
Empowering women through fashion is one of the missions of ABLE which makes thoughtful wardrobe pieces.
ABLE offers employment opportunities to women from vulnerable communities and lets them live a life of dignity and equality.
The brand uses eco-conscious materials to make its products that are guaranteed for life.
Because ABLE takes responsibility for its impact on the planet, the brand works toward keeping its products out of landfills.
From stylish and sustainable jewelry, apparel, and bags to sustainable boots women are pampered with choices here.
ABLE uses leather upcycled from discarded animal hides for its boots that stand the test of time.
You will find exceptional designs from ABLE that are perfect to pair with your jeans, jumpsuits, skirts, and dresses.
Nisolo believes in the philosophy of circular fashion and focuses on a holistic approach to sustainability.
They create timeless and durable products that are easy to care for and maintain.
This brand keeps sustainability in mind in all stages from the initial design to the post-use product lifecycle.
Additionally, Nisolo isone of the world's top-rated certified B Corporations and provides excellent transparency.
At Nisolo you'll find boots made from recycled materials and leather derived from Leather Working Group Certified tanneries.
The classy sustainable boots from Nisolo are enough to elevate any look and offer outstanding comfort with memory foam cushioned insoles.
Nisolo's high-quality boots are water-resistant, slip-resistant, and breathable, so you can wear them all day long.
They also resell boots received back from customers or suppliers with amazing discounts to reduce wastage.
Hunter's is a brand with a history of more than 165 years and is renowned for its iconic Wellington Boots.
The brand is guided by its pillars of protecting the environment, resources, and the community.
All the sustainable boots from Hunter's are made using natural FSC®-certified rubber sourced from forests.
Hunter's Wellington boots are handcrafted from 28 parts and are also certified vegan.
These eco-friendly rain boots are waterproof and all perfect for all weathers as they keeps the feet dry.
All Hunter's boots are available in all sizes and styles short, tall, matte, glossy, wide, and slim.
There is also an excellent collection of sustainable snow boots that are designed to withstand temperatures as low as -25°C.
You can also check their range of sustainable backpacks that'll accompany you for all outdoor adventures.
Matisse shoes let you ace the fashion game without hurting the planet as the brand uses sustainable and reusable materials and focuses on reducing wastage.
For affordable luxury that can be worn for years, Matisse is a superb choice.
This eco-conscious brand has plenty of vegan options available with boots made of vegan leather and PVC.
Each piece from Matisse is a stunning example of high-quality craftsmanship and excellent comfort.
The boots have padded insoles and are available in zipper closure, lace-up closure, and pull-on styles.
Matisse's western-inspired boots are great to glam up any look effortlessly, or for your adventures, the sneaker-style hiker boots are a must-have.
The brand Matt+Nat came into existence in 1995 and lives by the motto, "live beautifully".
Matt+Nat offers high-quality, vegan, and timeless products designed in Montreal, Quebec.
Their range of boots made from recycled and biodegradable materials is beyond amazing.
You can choose from sustainable combat boots, high-heel boots, ankle boots, Chelsea boots, and more.
If you are looking for ethical winter boots with faux fur or waterproof and ethical rain boots, Matt+Nat won't disappoint.
The stunning styles and eye-catching colors of the sustainable boots make them a great addition to your shoe collection.
You can team Matt+Nat boots with almost all your outfits and are equally suitable for work and vacations.
Matt+Nat is also one of the best vegan clothing brands, especially coats and winter wear.
They also have an impressive range of vegan backpacks and travel accessories.
Noah Shoes are skilfully handcrafted in Italy by combining tradition and innovation.
The brand boasts a stylish collection of PETA-approved vegan shoes and accessories for every season.
All of the high-quality sustainable boots from Noah Shoes are hypoallergenic and extremely durable.
Eco materials like micronappa and microsuede are used for the uppers which makes the boots lightweight and water-resistant.
Natural rubber and cork are some other non-toxic materials used for Noah Shoes' ethically made boots.
Whether you are looking for eco-friendly rain boots, ethical winter boots, or all-weather boots, Noah Shoes will spoil you for choice.
Their collection is so diverse that they have boots to suit every occasion and every outfit.
For an elegant look at work or an evening outing, the block heel boots are an ideal choice as you can pair it with your trousers or your skirts to create a fashionable look.
Alternatively, opt for the multicolor ankle boots to add the right splash of color to your plain outfits.
Creativity joins hands with sustainability at Koi as it presents its uber-cool range of footwear.
The trendy men's and women's boots are made from 100% vegan leather.
Koi's phenomenal collection includes everything from chunky boots, platform boots, and heeled boots to long boots and more.
When it comes to bold and eye-catching designs, Koi is one of the best sustainable boot brands.
From chain, mushroom, zips, and pouches to flame boots, Koi has got it all.
Their minimal black ankle boots are perfect for your work days, while the pastel ones are excellent for a funky look.
The stretchy thigh-high boots in bold colors are all that you need to rock your parties.
Cariuma is a footwear brand committed to making products that are better for the planet and its people.
With its timeless designs, Cariuma inspires customers to choose quality over quantity.
This brand meets its sustainability goals by using responsibly sourced material.
The storage, packaging, and shipping process are also eco-conscious to reduce carbon emissions.
Cariuma has an impressive collection of eco-friendly winter boots for men and women.
These are made of 100% vegan suede and Global Recycled Standard (GRS) certified recycled materials.
These eco winter boots are water-repellent and slip-resistant which ensures superior comfort.
In terms of warmth and durability, these vegan winter boots stand ahead of products from other sustainable shoe brands.
Fortress Shoes makes footwear that will be your favorite go-to piece in the wardrobe for years.
Their fair-trade boots are handcrafted in Peru with 100% natural materials and the sustainable leather boots feature timeless designs that will never get out of style.
If you adore wearing heels, this brand has exceptional choices to offer.
Fortress Shoes' wooden heel boots with padded insoles redefine the meaning of style and comfort.
They also have sustainable rain boots made with water-resistant leather.
The classy Chelsea boots from Fortress Shoes are easy to wear and add style to your adventurous days.
These sustainable boots look fabulous when paired with skinny jeans and an oversized sweater.
You can opt for the Filipa boots with a unique snakeskin pattern to make an unmatchable fashion statement.
Dear Frances offers luxury footwear that are perfect examples of craftsmanship and slow fashion.
All of their sustainable boots are handmade in Italy and are designed to last for years.
The blend of traditional manufacturing techniques and modern classic designs makes each piece a masterpiece.
The collection from Dear Frances is diverse with everything from ankle boots to knee-high and over-the-knee boots.
These ethically made boots are sure to make you look and feel confident.
Dear Frances' vegan leather combat boots are an excellent choice for an elegant everyday look.
These sustainable boots are responsibly made with 100% apple leather and feature a lightweight rubber sole.
The vegan spirit boot from Dear Frances is great for the days when you want to be super stylish and feel comfortable.
---
Buying Guide: What to look out for when buying Sustainable Boots?
Look for the certifications
Certifications are important to ensure that you don't fall into the greenwashing trap some companies adopt to fake sustainability.
For example, if you are opting for a pair of vegan boots, check if it has a vegan-certified label.
Similarly, if a brand uses recycled materials, you can look for a Global Recycled Standard (GRS) certification.
Check the sustainability practices
Brands often describe the sustainability practices they follow to make a product.
It could not just be limited to using natural materials, but also fair trade and giving back to the community.
You can check it and opt for the ones which are not just good for the planet, but people too.
Check if the brand supports slow and circular fashion
Before buying sustainable boots make sure to check their durability and guarantee.
Further, it is a great idea to opt for brands that support circularity by allowing you to return the used products.
It will not just give you discounts, but also helps in reducing waste.
Buy according to the purpose
Make sure to check the features of sustainable boots before buying them.
If you are looking for winter boots, opt for the ones that are waterproof and provide enough warmth.
The best option is to buy all-weather boots which will keep your feet feeling fresh and dry in all weather.
---
Short FAQ about Sustainable Boots
---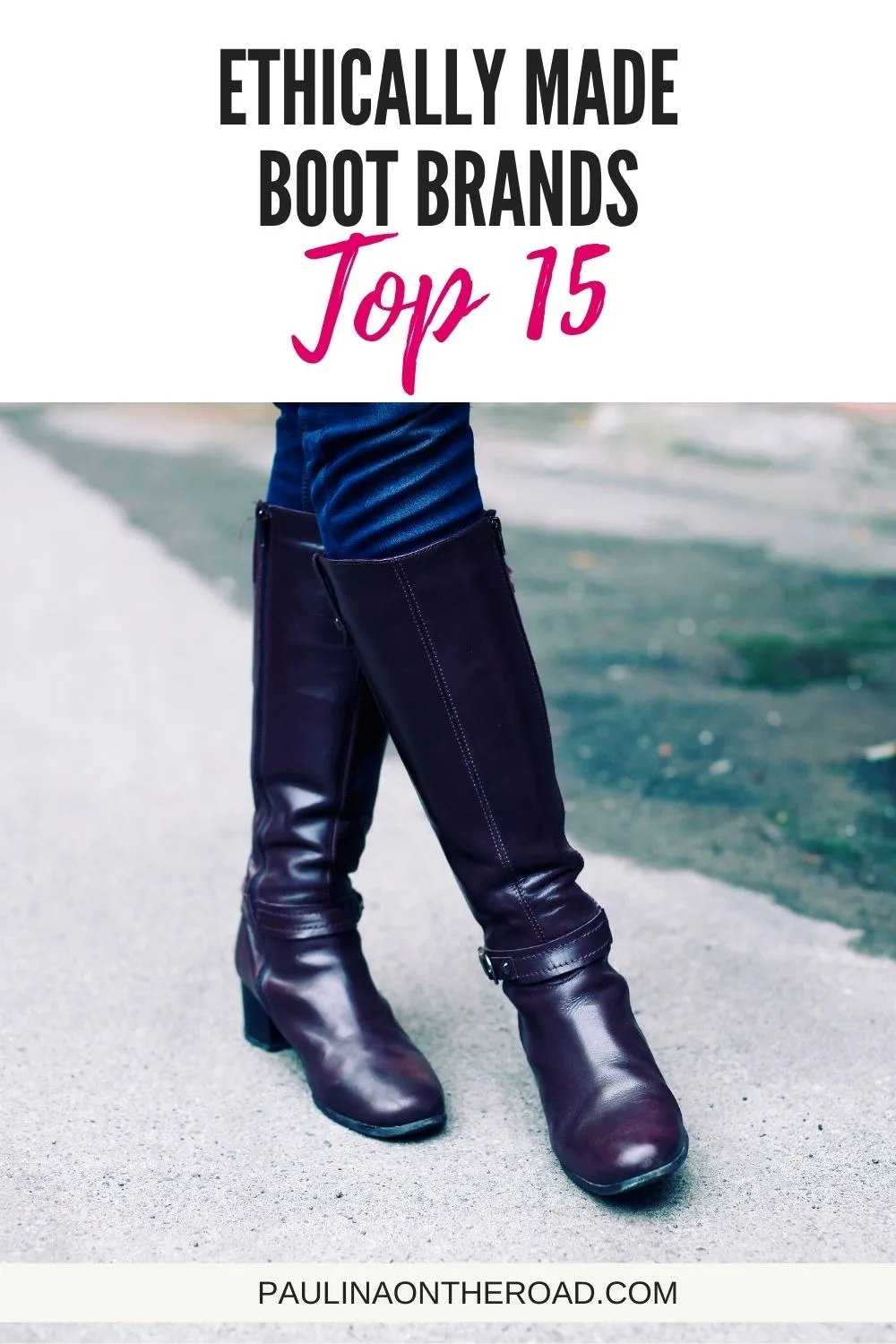 ---