Guide to the best zero-waste fashion brands, including footwear brands, plastic-free clothing options and brands with circular no waste clothing programs
Fast fashion has led the fashion industry to be a major contributor to waste generation.
Zero waste fashion is the most ideal solution to eliminate this massive problem.
It aims to design garments that last longer, use sustainable, recyclable, or waste materials, and create little to no waste.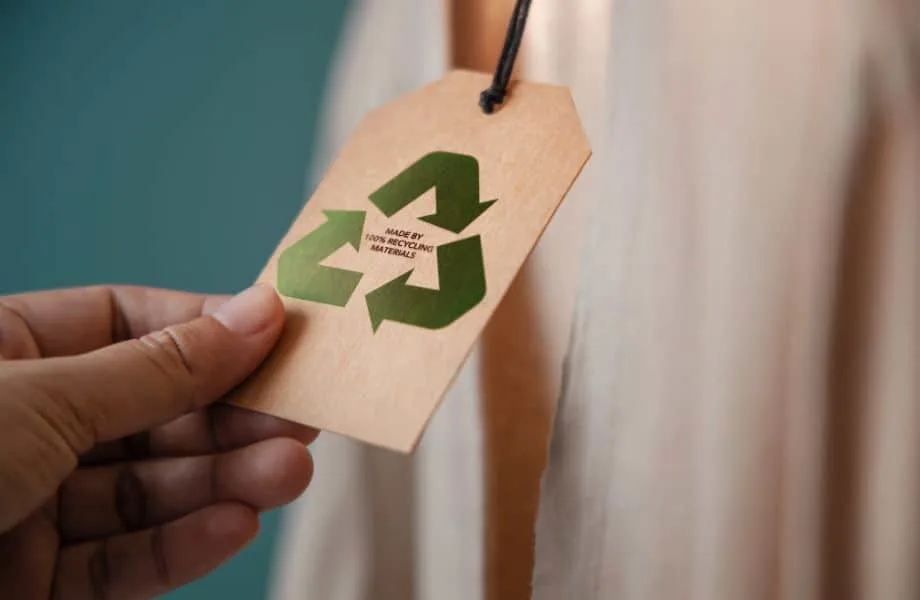 Fortunately, many brands have now adopted this approach and have come up with impressive ways to encourage it.
Some make clothes from deadstock fabrics while some repair and give a second life to used clothes.
Opting for zero waste plastic-free clothes is one of the most responsible choices you can make for a better planet.
"Paulina on the Road" is supported by you, dear reader. As you buy through my links, I earn a small commission. As an Amazon Affiliate, I earn from qualifying purchases. Thank you for your support
Overview: The Top 5 Zero Waste Fashion Brands
What is Zero Waste Fashion?
Zero waste fashion is an initiative that brands embrace to divert textile waste away from landfills and oceans.
It's the process of making high-quality clothing and accessories without leading to wastage.
Zero waste fashion brands raise awareness for reducing waste by promoting slow and circular fashion.
They make durable products in a way that they can be recycled or turned into new products at the end of their life cycle.
Here is the list of the best zero waste fashion brands that you must consider for your sustainable wardrobe.
Eileen Fisher was started in 1984 with a vision to create simple, timeless, and comfortable clothing.
Their stunning collection for women includes everything from tops, sweaters, jackets, and dresses to sleepwear and shoes.
The soft and luxurious feel of Eileen Fisher's clothes makes them perfect for your everyday wardrobe.
Their clothing is made using responsibly sourced fabrics like terry, merino, organic cotton, and recycled cashmere, among others.
The clothes are dyed without hazardous chemicals using less water and energy to meet the sustainability goals.
The brand supports circular fashion and makes every effort to give a new life to its used products.
Eileen Fisher even has a take-back program that allows you to return the clothes when you no longer need them.
The clothes that are still in great condition are resold to be loved again.
This is one of the best zero-waste fashion brands that redesigns used products into lovely artworks and accessories.
In its "Waste-no-more" category, you can find beautiful pillows, bags, pouches, and hats.
Christy Dawn makes clothing that honors mother earth and the people.
This sustainable brand strives to think beyond just sustainability and encourages regenerative practices.
In order to make zero-waste clothes, Christy Dawn uses deadstock fabric left behind by other fashion brands.
These carefully crafted garments are unique in style and will not only make you look good but also lets you feel good about the planet.
However, deadstock materials are not their sustainability initiative.
They also use other organic materials, such as cotton, and work closely with an eco farm in India to create regenerative cotton.
With its farm-to-closet initiative, Christy Dawn works towards healing the planet while creating skin-friendly clothes.
Regeneratively grown cotton is turned into gorgeous zero waste dresses, tops, and skirts.
Christy Dawn is the world's first no-waste clothing brand that has a regenerative Alpaca wool collection.
At Christy Dawn, you can also find amazing sweaters, jackets, jumpsuits, and pants made from organic cotton.
This is one of the best zero-waste clothing companies if you are looking for stylish and effortless maternity dresses.
Christy Dawn is also one of my go-to sustainable shoe brands as they make super cute boots.
Highlights
Celebrates iconic brands and vintage styles
Sells upcycled products for a sustainable future
As the name suggests, RE/DONE is a zero waste clothing brand that upcycles vintage garments.
RE/DONE reconstructs clothes from iconic brands and creates brand-new styles to promote mindful fashion.
The brand has collaborated with celebrated brands like Levi's and Hanes and helped them keep their vintage styles out of landfills.
The sustainable jeans collection from RE/DONE will spoil you for choice.
From classic 70s straight-leg styles, bell bottoms, and cigarette pants to ripped jeans, there are a lot to choose from.
RE/DONE also has a range of vintage-inspired t-shirts made from recycled cotton and other sustainable fabrics.
This brand's zero waste garments are perfect to rock your casual look and feel relaxed.
At RE/DONE you can also find vintage-style footwear to elevate any basic outfit.
Highlights
Versatile clothes that you can mix and match
Made with sustainable factories in responsible factories in the USA.
Would you believe it if someone told you that you only need 5 pieces of clothes for a month?
Vetta makes this a reality with its versatile capsule collection that can be worn in different ways.
They help you build a thoughtful wardrobe with 5 pieces that you can mix and match.
Their minimal capsule includes a shirt dress, an oversized sweater, a long cardigan, pants, and a jumper dress.
As you can imagine, Vetta is perfect if elegance and simplicity fits your fashion style.
You can create 30 different styles with the Vetta capsule and wear them for the whole month.
You can also shop for individual pieces to create your unique capsule.
Vetta's no waste clothing can be worn to work, casual outings, grocery shopping, night parties, and everything in between.
Sustainable fabrics like Tencel, organic cotton, and recycled polyester make Vetta clothes right for the planet.
This zero-waste clothing company also uses deadstock fabric to make high-quality outfits.
Highlights
Take back program to return old clothes and get a discount
Features T-shirts with circularity ID to track producers and fabric details

Sustainability has been the mission of Armed Angels ever since the brand started 15 years ago.
Armed Angels ranks among the best recycled clothing brands that create garments that stand the test of time.
They use sustainable fabrics like recycled cotton, polyamide, and polyester for their excellent garment collection.
Armed Angels has worked towards creating a positive change in the fashion industry by promoting circularity.
Because of this, they are one of the best zero-waste companies that turn trash into excellent quality fashion.
If you are looking for zero waste brands that offer vegan clothing, this is a brand you can rely on.
There is a stunning range of clothes made of organic cotton and cellulose for men and women.
The collection from Armed Angels is vast with everything from sustainable yoga pants, jackets, dresses, and jeans to underwear.
Vivaia proves that you need not compromise on style, quality, or comfort for being sustainable.
This brand makes luxurious and eco-friendly clothing and footwear that will stay with you for years.
For its beautiful range of footwear, Vivaia uses recycled plastic bottles which would have otherwise ended in a landfill.
All the shoes are lightweight, breathable, extremely soft, and odor resistant.
Whether you are looking for sustainable boots, heels, sneakers, or loafers, Vivaia won't disappoint you.
They also make some of my favorite vegan sandals, which are incredibly comfortable.
In the clothing section, you can find beautiful tops, bottoms and knitwear, and cashmere sweaters, which are all made from organic yarn and eco-friendly materials.
Vivaia's use of 3D Knit technology for shoes makes it one of the best zero waste fashion brands.
Besides shoes, you can also get other thoughtful outdoor gifts for women like scarves and bags.
Girlfriend Collective has an exceptional range of ethically manufactured clothes from recycled materials.
This brand creatively uses old plastic bottles, fishing nets, and fabric scraps for its eco-friendly clothes.
They are one of the best sustainable swimwear brands and design products for all body shapes and sizes.
The gorgeous bikini tops, bottoms, and one-piece will make you fall in love with your body and the planet.
Girlfriend Collective has brilliant choices if you are looking for a zero waste dress for your workout.
Their sustainable activewear collection includes leggings, sports bras, tank tops, and shorts to make your workout sessions stress-free.
While not all of the clothes themselves are 100% zero waste, the ReGirlfriend program allows you to return your old items and get a discount.
This circular clothing program allows Girlfriend Collective to be nearly zero waste.
Highlights
Recycles used garments of any brand
Donates 1% of every purchase to nonprofit organizations
For Days takes zero waste fashion to the next level with its collection of 100% recyclable clothing.
This zero waste brand encourages circular fashion and designs its products keeping its end in mind.
They offer a wide range of zero waste garment collections for both men and women.
From organic cotton dresses, pajamas, and tops, to sweatshirts, there is something for every season.
You can also find durable and comfortable shoes at For Days that can be recycled responsibly.
For Days offers take-back bags that are specially designed to reduce fashion waste.
You can send in your old clothes from any brand, and For Days will recycle and turn it into new products to divert them away from landfills.
If you are searching for gifts for outdoor lovers under $20, the 100% cotton hats are a great choice.
If you love vintage fashion, you can instantly add Beyond Retro to your favorite zero waste clothing brands.
Beyond Retro handpicks the best-preloved vintage pieces that meet its quality standards and trends.
Since Beyond Retro was created two decades ago, the brand has been able to save over 7 million pieces.
The brand believes that these gorgeous pieces are meant for your wardrobe and not inside landfills.
The best part about this zero waste fashion brand is that you can find garments from your favorite era.
Beyond Retro uses technology to track the fashion stats of each item like the trend, decade, size, and source.
Whether you are a fan of 60s fashion or the 90s, you can get unique jeans, jackets, dresses, and more.
You can check out Beyond Retro for meaningful and sustainable Christmas gifts for your fashionable friends.
Beyond Retro offers a Christmas special collection that includes vintage jumpers, sweaters, cardigans, and knitwear.
Pantee is an independent woman-owned business on a mission to make fashion less wasteful.
They make comfortable and sustainable underwear from deadstock fabric, and their collection includes soft and breathable briefs, bras, bodysuits, tank tops, and socks.
Additionally, their socks are made using organic cotton.
The gorgeous undergarments available from Pantee are designed to offer all-day comfort and are manufactured in small batches.
The brand is consistent with its black-and-white collection, but the colored ones come in limited editions.
This is because Pantee launches the collection based on the available deadstock fabric.
The best part is that everything is designed to mix and match, so you can create your own set.
Pantee's love for the planet is evident as it plants a tree for every order received.
This zero waste fashion brand also follows eco-friendly packaging techniques while sending its products to you.
OhSevenDays creates sustainable clothes that let you look fabulous each day of the week.
This zero waste fashion design brand is based in one of the textile manufacturing capitals of the world, Istanbul.
All the garments promote the idea of slow and circular fashion and are made from leftover fabrics.
At OhSevenDays, the zero waste designers create collections in small batches using sustainable practices.
The collection includes tops, dresses, jumpsuits, sweatshirts, and outerwear for women.
OhSevenDays also features a zero-waste misfit collection where you can get garments with sight defects at a discounted price.
The idea behind this is to give these gorgeous clothes left behind by other brands a second chance.
This brand is very strict about its transparency policies and gives its customers complete details about the garments.
OhSevenDays is dedicated to letting you know the garment's journey from the origin to the store.
Highlights
Guarantee on all products for repair or replacement
Option to trade in old Patagonia clothes for a discount
Recrafted and sustainable clothes for men, women, and kids
Patagonia has established a name for itself in the sustainable fashion industry with its durable products.
The brand has taken another step in the zero waste fashion direction with its Worn Wear collections.
Worn Wear is aimed towards extending the life of the products by a few more years.
This allows customers to return the used Patagonia clothes and get a discount on their next purchase.
These items are then repaired if required and resold to be loved again by Worn Wear.
The clothes in the Worn Wear Collection range from good to excellent condition.
You can find a separate section for products recrafted from repurposed materials.
These are unique in style and show the exemplary skills of the zero waste fashion designers that Patagonia works with.
Worn Wear also includes products with minor defects that couldn't pass the quality test to be in the brand's new collection.
By opting for Worn Wear you contribute to reducing the carbon, water, and waste footprint to a great extent.
Highlights
Plants a tree for every t-shirt purchased
Great choices of plastic free clothes for women
At Amour Vert, style and sustainability go hand in hand.
Unlike other zero waste fashion brands, Amour Vert works with mills to make its signature fabrics.
Some of the fabulous fabrics used are washable silk, cottonseed cupro, sustainable Tencel, and ethical wool.
All of the eco-friendly clothes from Amour Vert are soft, durable, and fashionable.
If you are seeking plastic-free clothing, this brand has some stunning dresses, skirts, and tops to offer.
The range of sustainable jeans, jumpsuits, sweaters, and pants are sure to make every outing a fashion statement.
Amour Vert realizes the importance of circularity and encourages its customers to return the garments they no longer need.
These are then made available at an affordable price in the pre-loved garments section.
Highlights
Garments made from regenerated ocean plastic
Biodegradable and eco-friendly packaging
Stay Wild expresses its love for the ocean with its sustainable swimwear.
This certified B Corp brand uses Econyl yarn for its flattering swimwear collection.
The swimwear is also skillfully made from waste like fishing nets, fabric scraps, and industrial plastic.
All Stay Wild swimwear offers maximum comfort and is designed to be worn with ease, as well as provide UV protection so you can enjoy your time outdoors.
This zero waste fashion brand is all about slow fashion and ensures that each of its pieces is of premium quality.
You can also shop for sustainable shirts, T-shirts, and bags at Stay Wild.
The soft and absorbent beach towel is one of the most thoughtful gifts for outdoorsy people under $50.
Stay Wild accepts used swimwear of any brand for recycling under its circularity project.
This is an excellent initiative to encourage Stay Wild customers to reduce textile waste.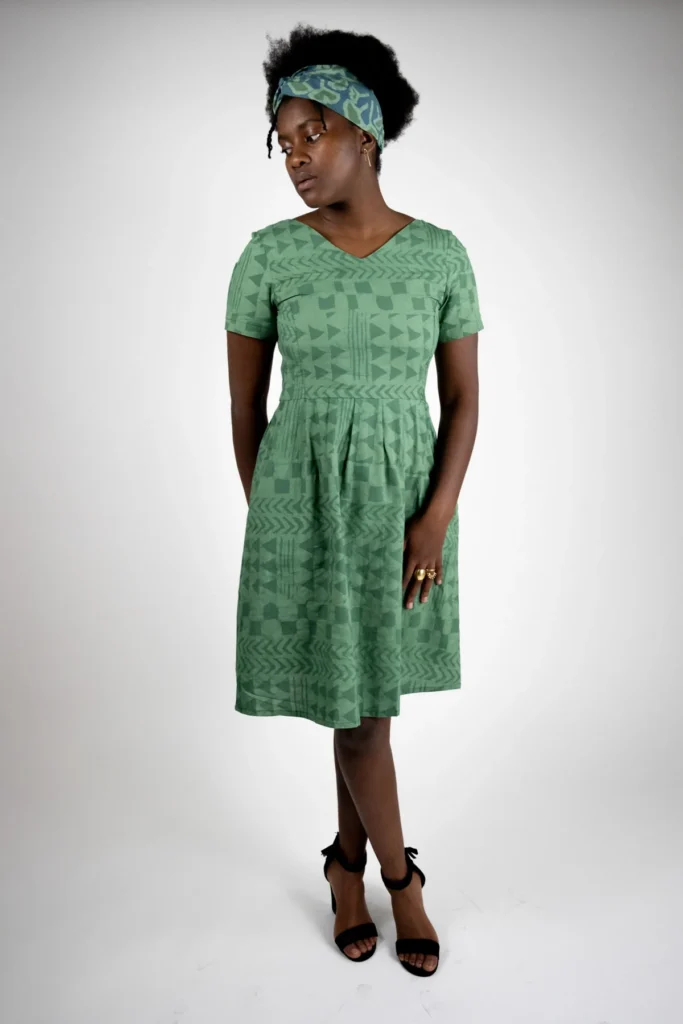 Highlights
Collaborates with other designers and brands to promote circular fashion
Open closet concept to rent outfits for a month
Tonlé is a one-of-a-kind community that brings designers from all parts of the world under one platform.
The brand strives for regenerative fashion and was started by ethically making its products out of waste.
Now they also feature works of other makers who share similar values of circular fashion.
Because of this, Tonlé is a one-stop shop for all your needs from clothing, accessories, and lifestyle products.
Their zero waste handwoven jackets, relaxed t-shirt dresses, and skirts are a must-have in every wardrobe.
This woman owned zero waste fashion brand has an interesting open closet concept to encourage circularity.
Additionally, Tonlé allows you to rent pre-loved clothes for a month, so you can purchase what you like and return the rest.
This concept allows the clothes to stay in circulation and is also budget-friendly.
You can opt for the subscription and get to wear new styles from Tonlé every month without any guilt.
---
What to look out for when Buying Zero Waste Fashion
Check the fabric
Before buying any zero-waste clothing it is important to know about the fabric.
It is always a good choice to opt for sustainable and recycled clothes made from deadstock fabric.
However, if deadstock materials are their only sustainability initiative, this in itself can be a problem as it sometimes encourages bigger companies to produce more deadstock.
Even if you are buying pre-loved clothes, ensure to opt for recyclable fabrics to reduce waste in the future.
Zero waste fabric options do exist, you just have to look for them!
Check the manufacturing process
Zero waste fashion is not only about less textile waste but also about environmentally friendly manufacturing techniques.
Check the steps that a brand follows to reduce carbon footprint and water wastage.
It is ideal to go for brands that use innovative techniques like 3D knitting or traditional hand weaving.
Short FAQ about Zero Waste Fashion
Is zero waste fashion possible?
Yes, absolutely. Even where it isn't possible to make a product using 100% zero waste products, more and more brands are offering programs where you can send in your old clothes to be made into new garments, reducing the amount in circulation, and preventing them from winding up in landfills.
Are zero waste shops expensive?
They can be, though many brands are working to keep the price point as low as they can. But the good news is that sustainable fashion is usually more durable, so saves money – and the planet – in the long run.
How much waste does the fashion industry produce each year?
The fashion industry produces approximately 100 billion garments every year, and of those, an average of 92 million tons winds up rotting in landfills.
---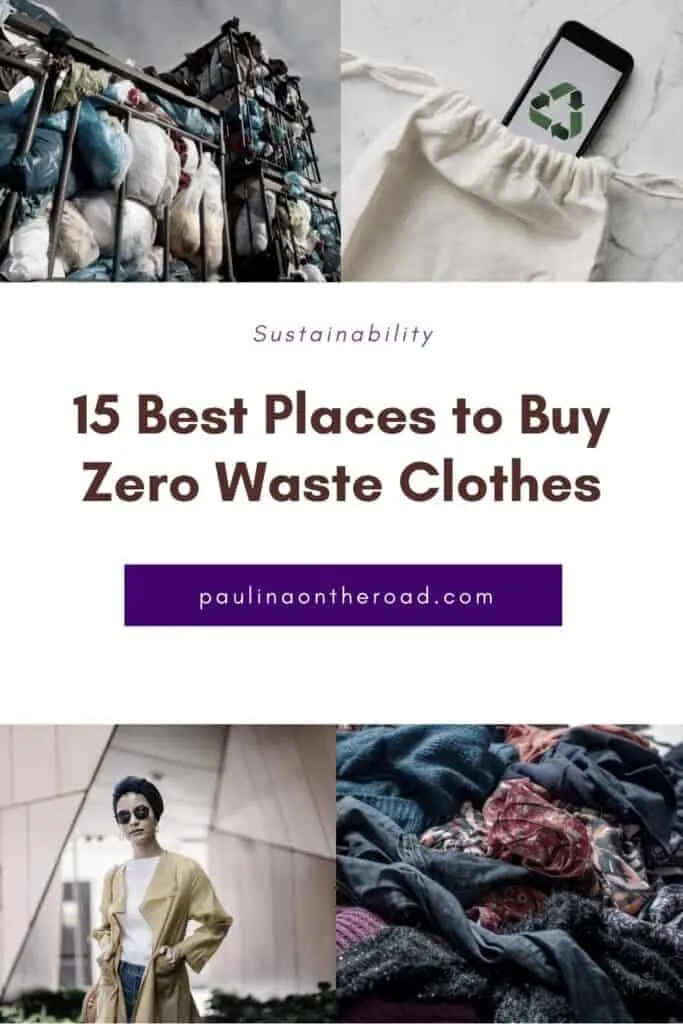 ---
Hola! I am Paulina, a fervent travelette who crossed the Atlantic Ocean by Boat HitchHiking. On my blog, you'll find all the tips to make the most of your holiday. Get ready to enjoy outdoor and sustainable travel like hiking, cycling or sailing. Let's hit the road together!