Are you planning a trip to Sri Lanka and want to make the most of your time there? Look no further!
This 10-day Sri Lanka itinerary will help you discover all the best things that this amazing country has to offer so that you can craft an unforgettable experience.
From beautiful beaches and sacred ancient sites to historic cities and mouthwatering cuisine, get ready for an adventure filled with culture and wonder.
In this blog post, I'll provide key information on where to go and what to do in order to plan a perfect Sri Lankan holiday. Get excited – let's get started!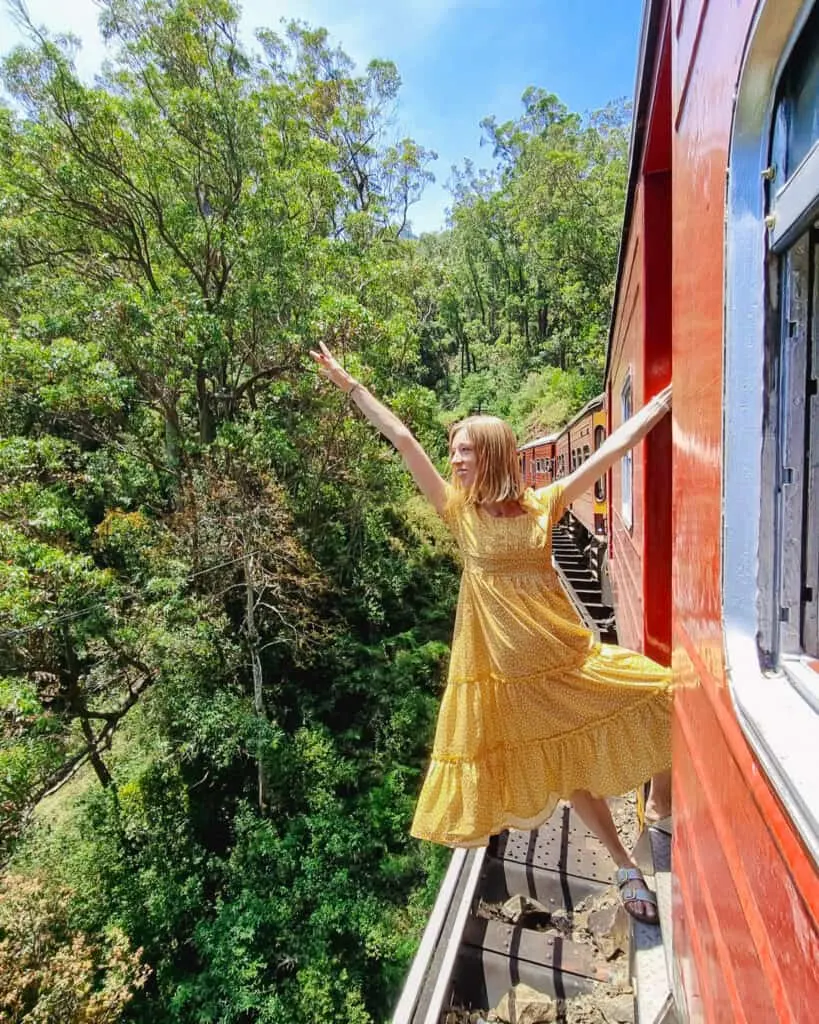 "Paulina on the Road" is supported by you, dear reader. As you buy through my links, I earn a small commission. As an Amazon Affiliate, I earn from qualifying purchases. Thank you for your support
Resources for Sri Lanka Travel
How to spend 10 days in Sri Lanka (Itinerary)
II. Day 1-2: Negombo / Habarana
Where to stay: Aliya Resort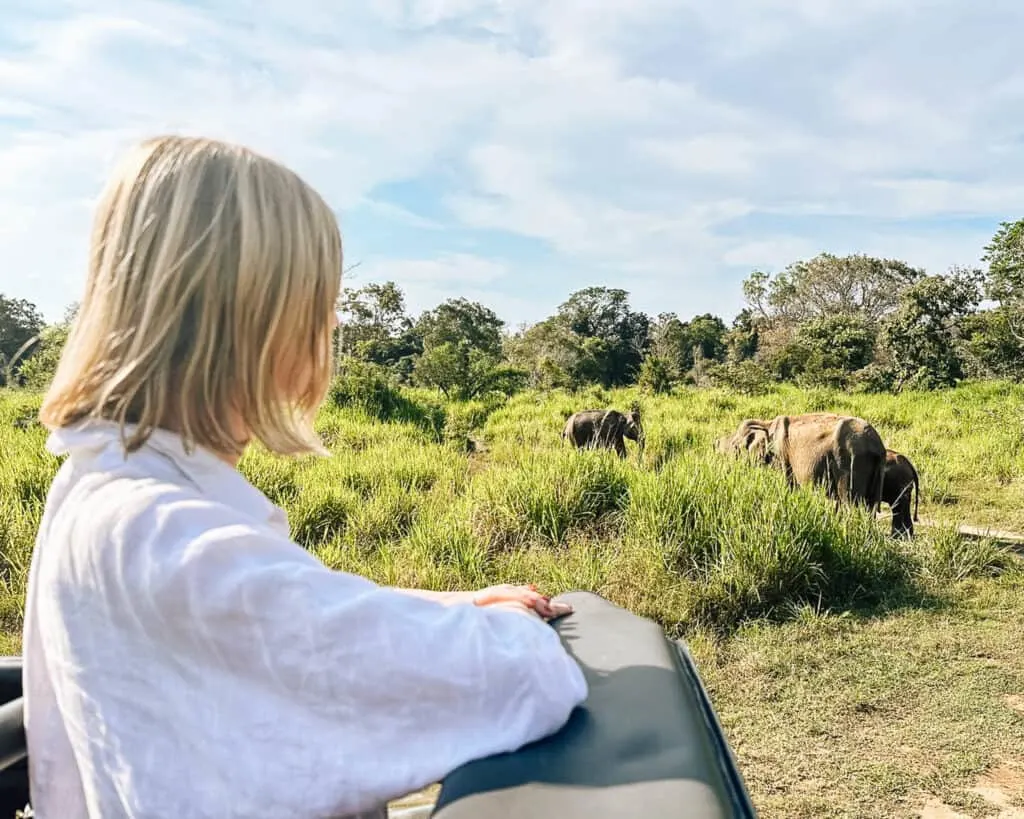 Welcome to Sri Lanka! If you're wondering where to start your travels, Negombo or Habarana are great choices.
Negombo is the closest town to Sri Lanka's international airport, making it convenient for those arriving by air.
It's also a coastal city with stunning beaches and plenty of fresh seafood for visitors to indulge in.
Be sure to check out the Negombo beach and the Fish Market to get a taste of local life.
Habarana, on the other hand, is situated in the cultural triangle of Sri Lanka, surrounded by ancient cities, temples, and landmarks.
If you're interested in history and culture, don't miss the Dambulla Golden Rock Cave Temple and Sigiriya Rock, both offering breathtaking views and fascinating stories of Sri Lanka's past.
Dambulla Golden Rock Cave Temple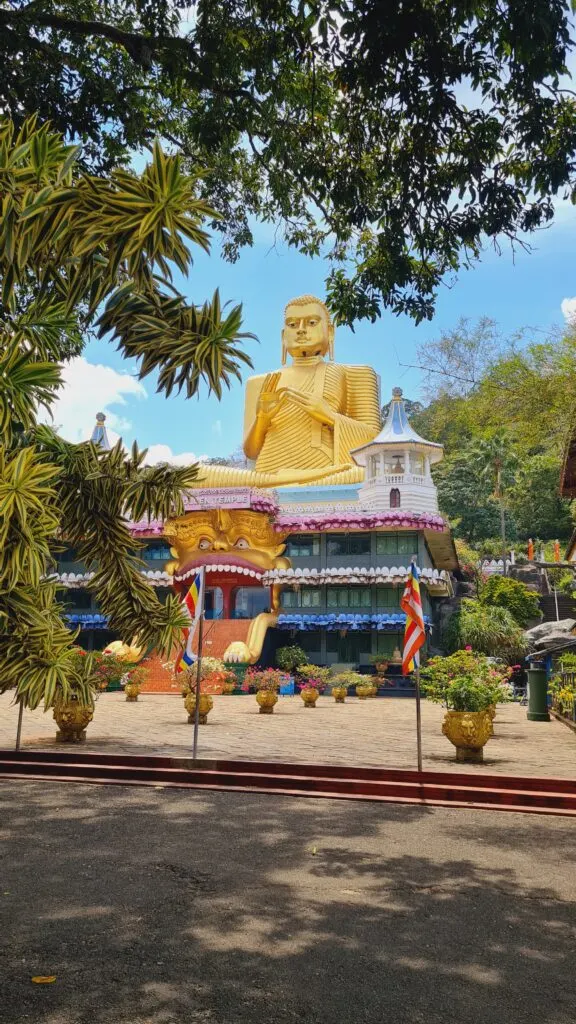 The Dambulla Golden Rock Cave Temple, located in the cultural triangle of Sri Lanka, is a Buddhist temple that dates back to the first century BC. Constructed in sheer rock, the temple complex consists of caves filled with statues and paintings depicting various aspects of Buddhism.
Ancient murals inside each feature share stories about Lord Buddha and his teachings.
Sigiriya Rock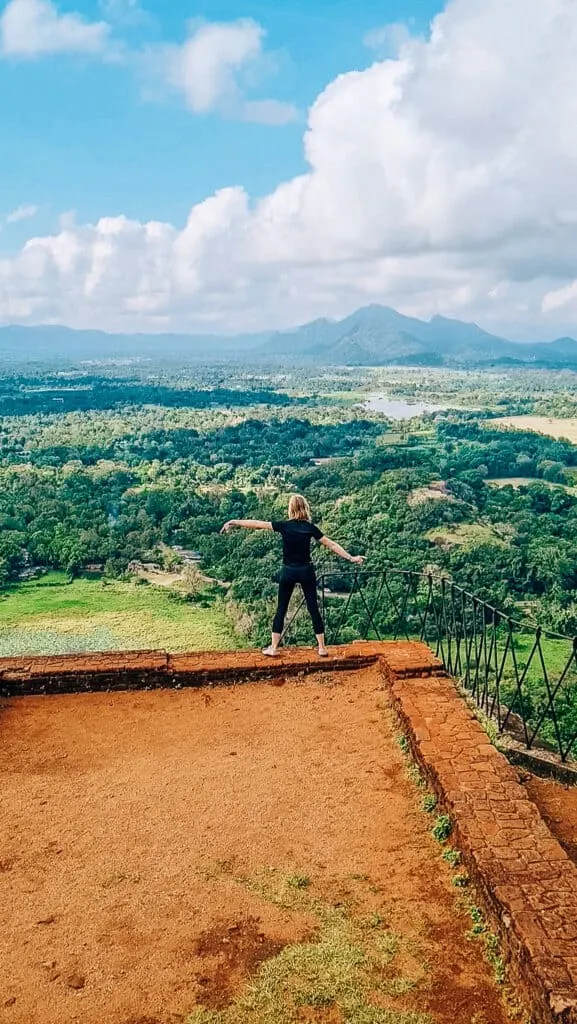 Sigiriya Rock is one of the most iconic landmarks in Sri Lanka, located in the cultural triangle near Habarana.
It is an ancient rock fortress dating back to the 5th century BC and stands at a staggering 200 meters tall.
The site features beautiful gardens, water gardens, and frescoes painted on the walls that depict scenes from Buddhist mythology.
Visitors can also explore the ruins of an old palace complex, including a royal bathhouse and guard towers. For those looking for a unique experience, Sigiriya Rock offers breathtaking views from its summit – it's definitely worth climbing up!
Be sure to check out this amazing landmark while you're in Sri Lanka – it will be a memorable experience!
Day 3-4: Kandy
Where to stay: Theva Residency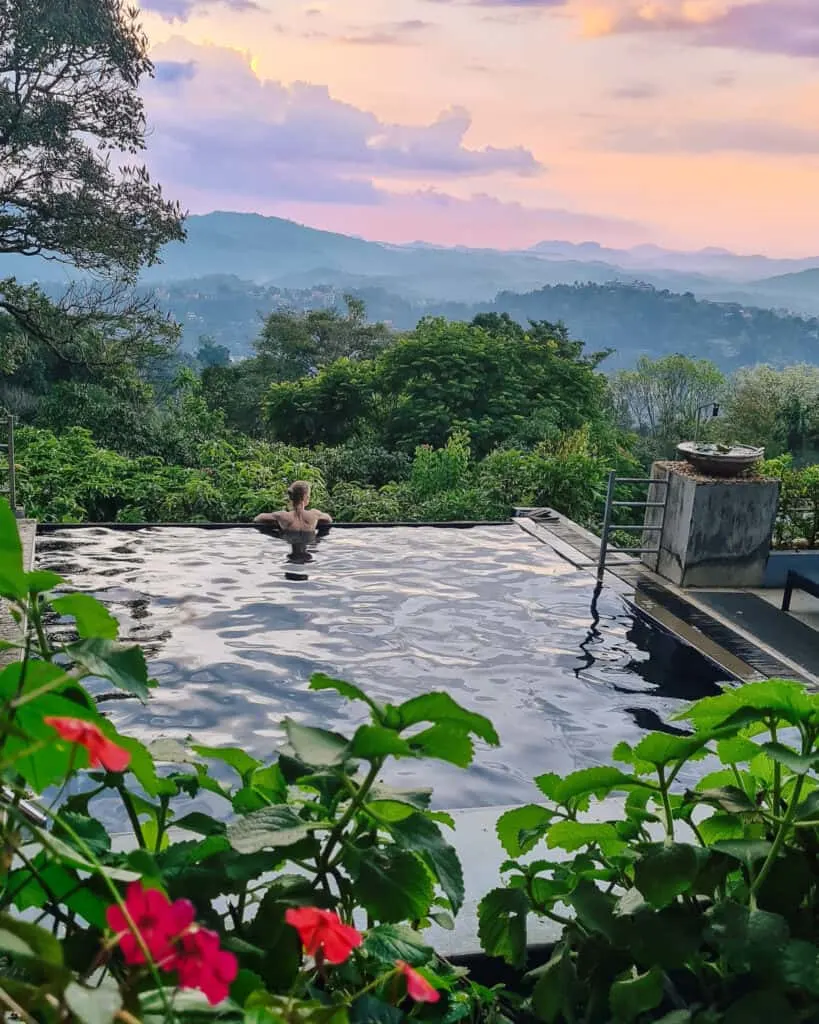 Kandy is a city in Sri Lanka that holds immense cultural significance, and it's definitely worth a visit.
One of the main attractions is the Temple of the Tooth, a UNESCO World Heritage Site that houses a sacred tooth relic of Buddha.
Not only is it a place of religious importance, but the temple's architecture and intricate carvings are truly breathtaking.
Another place worth visiting is the Royal Botanical Garden in Peradeniya, located just outside of Kandy.
From medicinal plants to orchids, the garden boasts an array of flora and fauna that are bound to leave you mesmerized.
And of course, no trip to Kandy is complete without trying some of the local food and perusing the local markets.
So, why not add Kandy to your itinerary and immerse yourself in the rich culture and history of Sri Lanka?
Day 5-6: Nuwara Eliya
Where to stay: Mirage Kings Cottage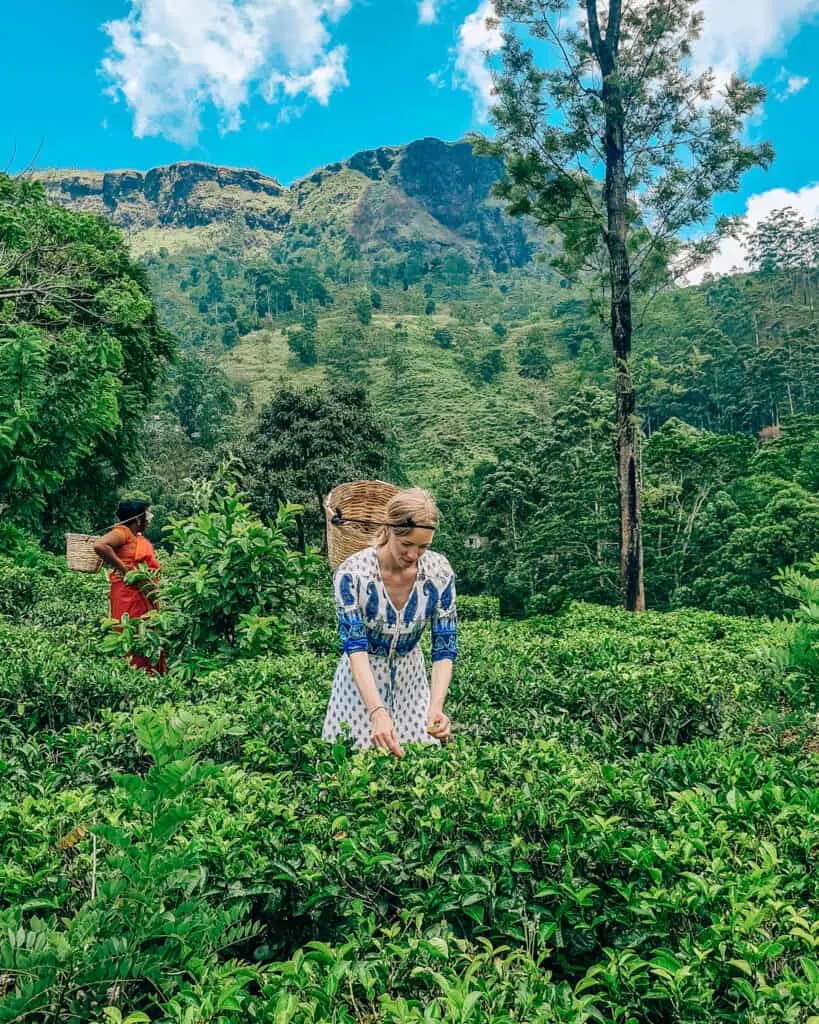 As you journey towards Nuwara Eliya, make sure to take a pit stop at the stunning Ramboda Fall and witness its majesty in person.
Once you arrive in Nuwara Eliya, indulge yourself in the magical experience of tea production by visiting one of the many tea plantations and tea factories around.
The fragrant aroma of fresh tea leaves will leave you mesmerized. Being a popular tourist spot, Nuwara Eliya also offers attractions like Gregory Lake and Hakgala Botanical Gardens.
Tea culture in Sri Lanka is strong and steeped in history. The British introduced tea to the island in the late 19th century, which quickly made it one of the world's top tea producers.
Today, more than half of the country's population is employed in tea-related activities including plucking, manufacturing, and trading.
So take a stroll, breathe in the fresh air, and enjoy the picturesque landscapes while sipping on a warm cup of tea.
Day 7-8: Ella
Where to stay: Oriental Hotel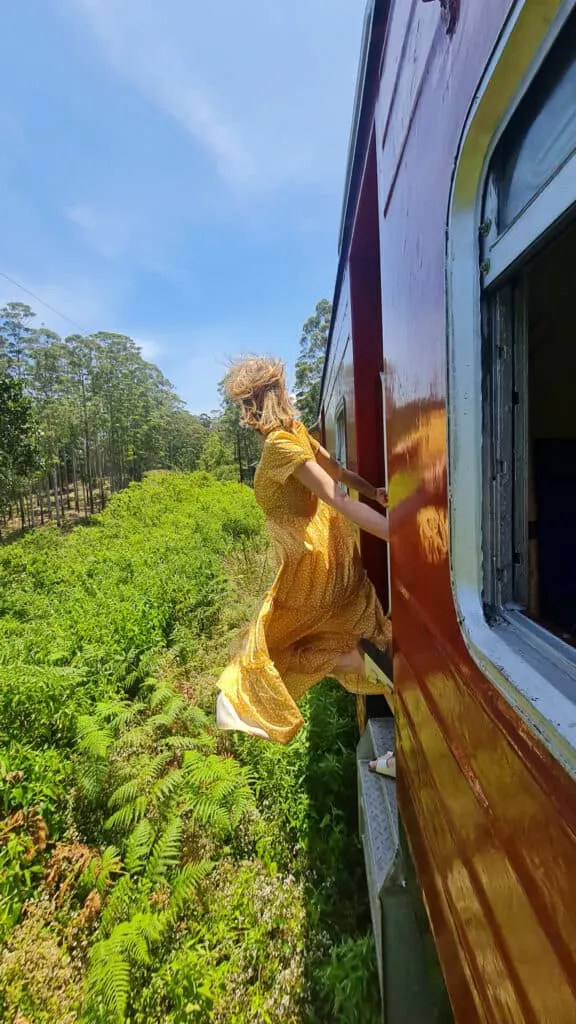 If you're planning a trip to Sri Lanka, be sure to carve out a couple of days for Ella.
This charming mountain village is nestled among the tea plantations and offers some of the most stunning views in the country.
The highlight of any visit is the scenic train ride from Kandy to Ella, which takes you through picturesque landscapes and past cascading waterfalls.
Once you arrive in Ella, there are plenty of hikes to keep you busy.
A popular choice is Little Adam's Peak, which offers spectacular panoramas of the surrounding hills.
For a slightly more challenging hike, check out Ella Rock, which is a bit longer but definitely worth the effort.
And if you're looking for a unique photo op, be sure to swing by the Nine Arch Bridge, a spectacular feat of engineering that spans a deep ravine.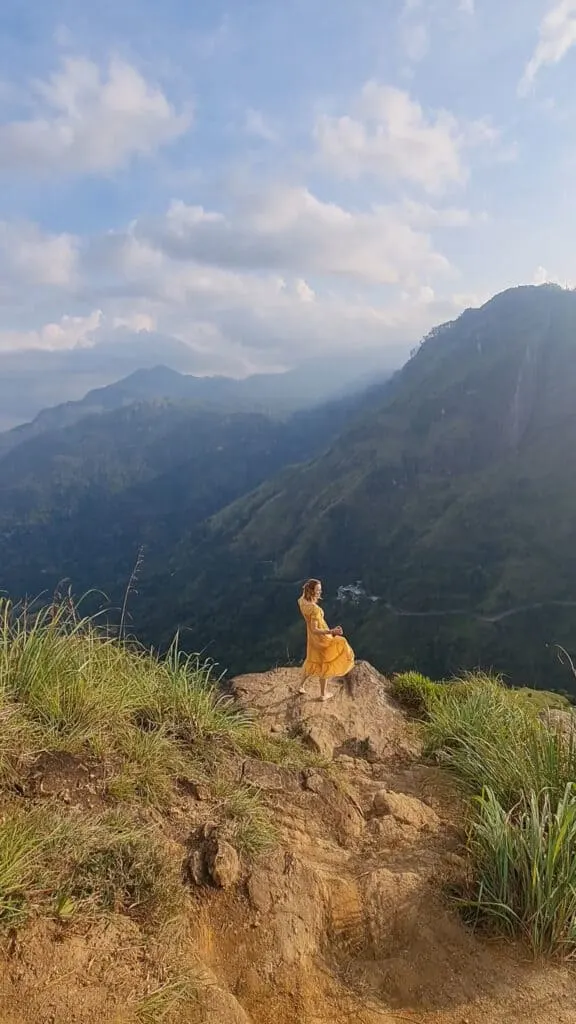 Another great hike near Ella is Adam's Peak.
Also known as Sri Pada or the Sacred Footprint, is a popular pilgrimage destination in Sri Lanka located near the town of Hatton. It stands at 2,243 meters high and features a steep conical peak that is believed to hold the footprint of Lord Buddha.
The hike up to the summit usually takes around 3-4 hours, during which you can pass through lush forests, ancient villages, and waterfalls.
At the peak, you'll be rewarded with a magnificent view that stretches all the way to the Indian Ocean.
No matter how you choose to spend your time in Ella, you're sure to fall in love with this enchanting corner of Sri Lanka.
Day 9-10: Bentota
Where to stay: Sheraton Kosgoda Resort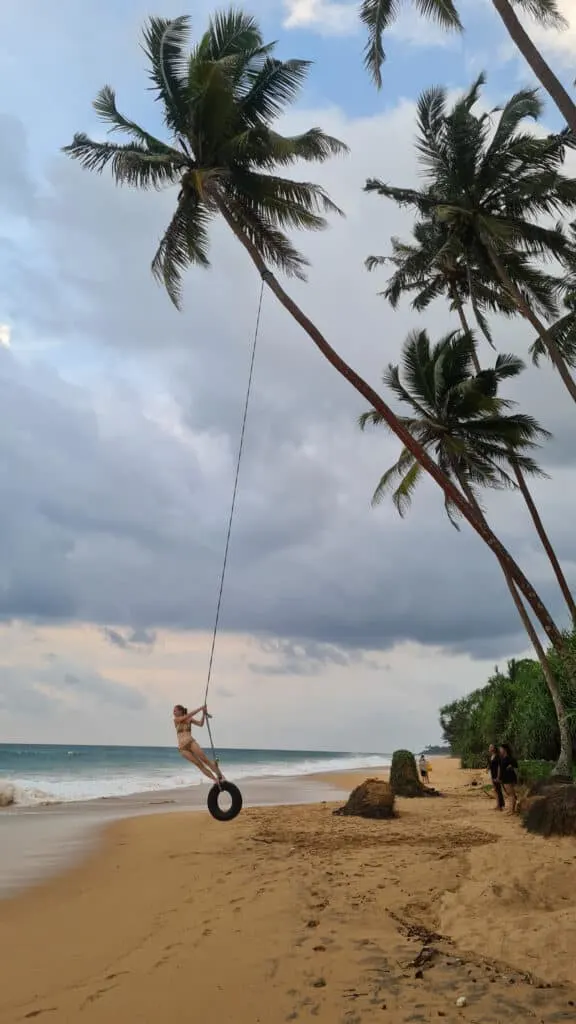 Welcome to Bentota, a picturesque coastal town in Sri Lanka, where the beaches are so beautiful that you won't be able to resist taking a dip in the turquoise waters.
For adrenaline junkies, this place is a paradise, offering some of the best surfing and snorkeling spots on the island.
And if you want to experience the wildlife of Bentota, don't miss the chance to take a boat safari ride on the Bentota River, where you can spot crocodiles, monkeys, and exotic birds.
After a day filled with adventure, make sure to visit the nearby Galle Fort, a UNESCO World Heritage site that will take you back in time with its charming cobblestone streets and ancient architecture.
So, pack your swimsuits and get ready for an unforgettable experience in Bentota!
My final thoughts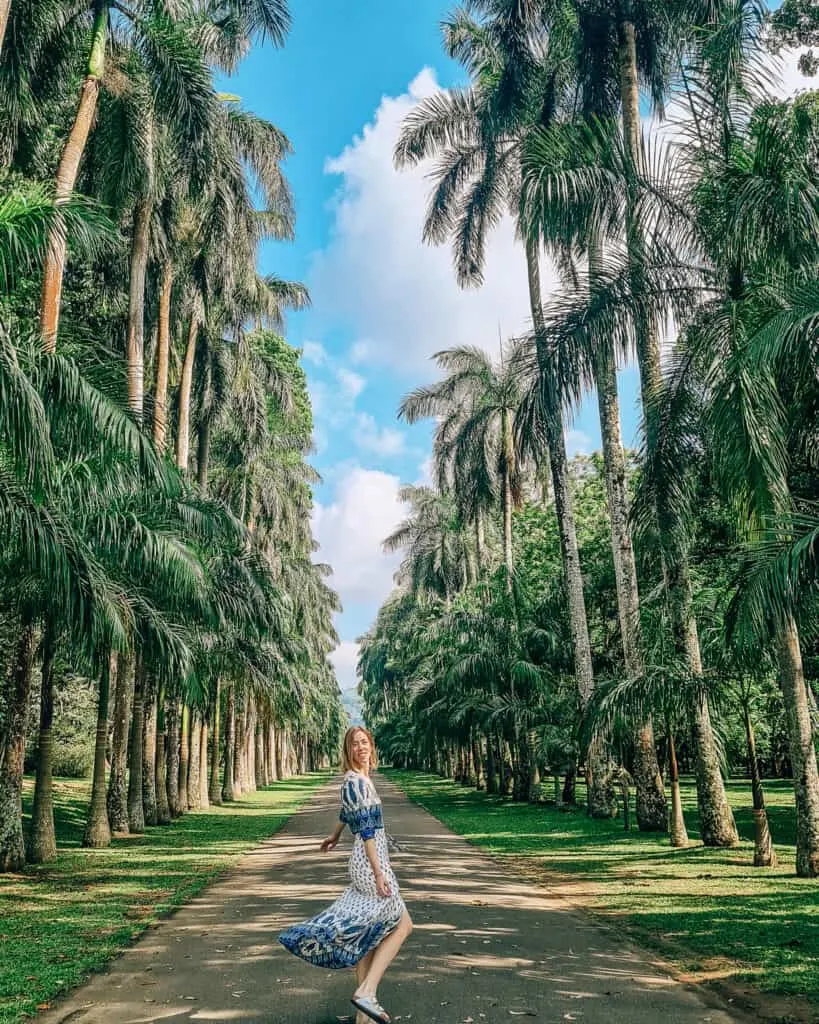 From Colombo to Kandy and Sigiriya, every place we visited in Sri Lanka left us with great memories.
My 10-day Sri Lanka itinerary highlighted the best of what this diverse country has to offer.
Whether it was strolling along South Sri Lanka's beaches or climbing Lion Rock Sigiriya, each experience gifted us with something unique and unforgettable.
And with its hospitable people, vibrant culture, and deliciously flavorful food, our time in Sri Lanka will without a doubt remain an indelible memory for years to come!
It's not hard to see why Sri Lanka continues to be a popular destination for travelers all over the world.
If you're looking for a safe and wonderful vacation spot that allows you to enjoy both adventure and relaxation, add Sri Lanka to your list–you certainly won't regret it!
---
Before You Go: Top Tips for your Trip
Hola! I am Paulina, a fervent travelette who crossed the Atlantic Ocean by Boat HitchHiking. On my blog, you'll find all the tips to make the most of your holiday. Get ready to enjoy outdoor and sustainable travel like hiking, cycling or sailing. Let's hit the road together!