Let me tell you a little secret… There is a hidden design and gourmet gem right on Luxembourg City's most bustling square: Design Hotel Le Place d'Armes.
Rather unimposing from the outside, a paradise for art lovers, architecture enthusiasts and gourmets is hidden inside this former printing house. Who'd know that after passing this inconspicuous little house so many times, it would hide a veritable little palace?
No wonder it is considered one of the best places to stay in Luxembourg City.
[Versión española abajo]
Whereas artful Design Boutique Hotels are a rather uncommon thing in Luxembourg, Hotel Le Place d'Armes perfectly covers a niche in Luxembourg by offering a warm and cozy atmosphere in combination with high-quality service and a cuisine that will conquer gourmet's hearts immediately.
Convinced already to stay at Hotel Le Place d'Armes?
Book your stay here.
Hotel Le Place d'Armes – Background Information
How to get there
Adresse:

18, Place d'Armes

1136 Luxembourg

Driving distance from the airport
15 min.
Public Transportation
Bus Line 16, 20 or 14.

Bus Stop Hamilius

(Almost every bus line of Lux. City passes along)
Yet again, Kachen, Luxembourg's only Cooking and Lifestyle Magazine, was the initiator of this fruitful encounter between Luxembourgish bloggers and crucial companies marking the cultural and travel-related landscape in and around Luxembourg. There was a strong need to connect both entities and the Luxembourgish blogger scene can't be thankful enough that finally these opportunities were created.
Back to our design hotel gem… Hotel Le Place d'Armes flawlessly manages the balancing act between maintaining its 18th-century heritage and integrating smoothly the latest interior design trends.
Indeed each of the 18 rooms and 10 suites has a totally different interior design thought out to the last detail by architect Jean Beck and his wife, former proprietors of the hotel. I especially enjoyed the combination of light-colored wood and mild pastel colors.
My favorite part of Hotel Le Place d'Armes was the sensation of privacy… this cozy, snug feeling that lets you feel immediately at home while being at a 5-Star boutique hotel.
The complex is composed by 7 different houses, all interconnected by an intriguing mix of glass corridors, staircases and patios. Although the building doesn't surpass an average boutique hotel's size, its hidden corners and its rooftop terrace give you the sensation of finding yourself within a ducal palace. I love to wear my purple dress when visiting such classy hotels.
Nationally reputed for its fine gourmet cuisine, the Hotel Le Place d'Armes is also one of the best addresses in town for foodies and fine cuisine experts. Indeed this warm-hearted boutique hotel does not only offer a unique accommodation experience, but also boasts 3 restaurants: La Cristallerie, the gourmet restaurant, Le Plëss Rôtisserie and Le Café de Paris, the Wine Bar.
La Cristallerie is set in a uniquely artful setting on the building's first floor enjoying a VIP view on Luxembourg City's most vibrant square Place d'Armes. My favorite item were definitely the colorful stained-glass windows in combination with the imposing interior. Needless to say that the culinary creations must be surpassing all expectations…
I consider myself very fortunate to have experienced first-hand the sense for quality and design of the hotel's restaurant Le Plëss Rôtisserie in presence of its chefs, its passionate sommelier Olivier Schanne and interior designer Tristan Auer.
The selection of grilled meats, fish dishes influenced by the Indonesian travels of the chef Fabrice Salvador and of course Maître Pâtissier's Yves Jehanne sweet treats made this a night to remember.
---
Hotel Le Place d'Armes takes care to implant an responsible initiative to all its collaborators. This starts from the very selective filtering up to an ongoing sensibilisation work.
Regarding the products used in their restaurants, they work with Luxembourgish and regional producers as much as possible. When it is no possible to collaborate with regional providers, then Hotel Le Place d'Armes only goes with farmers and fishermen that respect seasons, species and quotas.
---
Let me take you on a virtual tour through the sophisticated interior of Hotel Le Place d'Armes and give you an intriguing insight of one of Luxembourg's most refined boutique hotels.
---
Interior Design at its finest
Español
Déjame contarte un pequeño secreto … Hay una joya de diseño y gourmet escondida justo en la plaza central de la capital de Luxemburgo, la Place d'Armes: Hotel Le Place d' Armes.
Detrás las paredes discretas, se esconde un paraíso para los amantes del arte, fans de la arquitectura y gourmets. ¿Quién iba a saber que después de pasar por este edificio tantas veces, que ocultaría un verdadero pequeño palacio?
Mientras que Boutique Hotels son todavía poco frecuentes en Luxemburgo, el hotel Le Place d'Armes cubre perfectamente este nicho, ofreciendo un ambiente cálido y acogedor en combinación con un servicio de alta calidad y una cocina que conquistará los corazones de gourmet de inmediato.
***
Una vez más, la revista Kachen, la única en Luxemburgo que trata de cocina y estilo de vida, fue el iniciador de este encuentro entre bloggers de Luxemburgo y empresas que marcan el paisaje cultural en y alrededor de Luxemburgo. Hubo una fuerte necesidad de conectar ambas entidades y la escena luxemburguesa blogger no puede estar lo suficientemente agradecido de que finalmente se crearon estas oportunidades.
De vuelta a nuestro hotel de diseño de joya … Hotel Le Place d'Armes logró el equilibrio entre el mantenimiento de su patrimonio del siglo 18 e integrar sin problemas las últimas tendencias de diseño interior.
De hecho cada una de las 18 habitaciones y 10 suites tiene un diseño interior totalmente diferente pensado hasta el último detalle por el arquitecto Jean Beck y su esposa, ex-propietarios del hotel. Me gustó especialmente la combinación de colores claros madera y colores pastel suaves.
Reserva aquí tu habitación en Hotel Le Place d'Armes, Luxemburgo
Mi parte favorita del Hotel Le Place d'Armes fue la sensación de privacidad ... esta sensación acogedora que te hará sentir como en casa estando en un hotel boutique de 5 estrellas.
El complejo está compuesto por 7 casas diferentes, todas interconectadas por una intrigante mezcla de corredores de vidrio, escaleras y patios. Aunque el edificio no supera el tamaño medio de un Boutique Hotel, sus rincones escondidos y su terraza en la azotea dan la sensación de encontrarse en un acogedor palacio ducal.
El Hotel Le Place d'Armes disfruta también de una excelente fama como una de las mejores direcciones de la ciudad para amantes de la cocina y expertos culinarios. De hecho, no sólo ofrece un alojamiento único, sino que también cuenta con 3 restaurantes: La Cristallerie, el restaurante gourmet, Le Plëss Rôtisserie y el Café de París, el bar de vinos.
La Cristallerie se encuentra en un entorno único y artístico en el primer piso del edificio. Disfruta de una vista VIP en la plaza más vibrante de la ciudad de Luxemburgo, el Place d'Armes. Me encantaron los coloridos vitrales en combinación con su interior imponente. No hay que mencionar que las creaciones culinarias fácilmente superarán todas las expectativas.
Me considero muy afortunada de haber podido experimentar de primera mano el sentido de la calidad y el diseño del restaurante del hotel Le Plëss Rôtisserie.
En presencia de sus chefs, su pasión sumiller Olivier Schanne y diseñador de interiores Tristan Auer, disfrutamos de una selección de carnes a la parrilla, platos de pescado influenciados por los recorridos en Indonesia del chef Fabrice Salvador. Y para acabar, por supuesto, los dulces artísticos del Maître pastelero Yves Jehanne. Una noche memorable… A repetir sin por supuesto!
---
El Hotel Place d'Armes se compromete con el medio ambiente, implantando una iniciativa responsable con todos sus colaboradores. Esto empieza con una selección muy estricta de los productos hasta un trabajo continúo de sensibilización.
En cuanto a los productos usados en su cocina, intentan trabajar al máximo con productores regionales y luxemburgueses. Cuando no es posible trabajar con proveedores locales, el Hotel Le Place d'Armes colabora con granjeros y pescadores que respetan las temporadas, las especies y las quotas.
---
Deja que te lleve en un viaje virtual a través del sofisticado interior del Hotel Le Place d'Armes y le dará una idea intrigante de uno de los Boutique Hotels más refinados de Luxemburgo.
Como llegar al Hotel Le Place d'Armes
Como llegar
Dirección:

18, Place d'Armes

1136 Luxemburgo

Distancia desde el aeropuerto en coche

15 min.
Transporte Público
Línea 16, 20 o 14.

Parada Hamilius

(Casi cada línea de la capital para en esta parada)
---
Photo Tour at Hotel Le Place d'Armes Luxembourg
The Lobby & Design Corners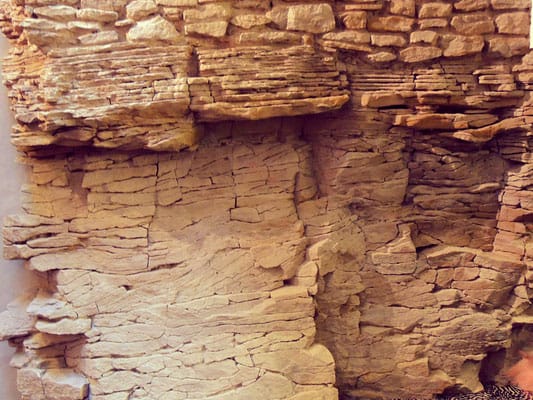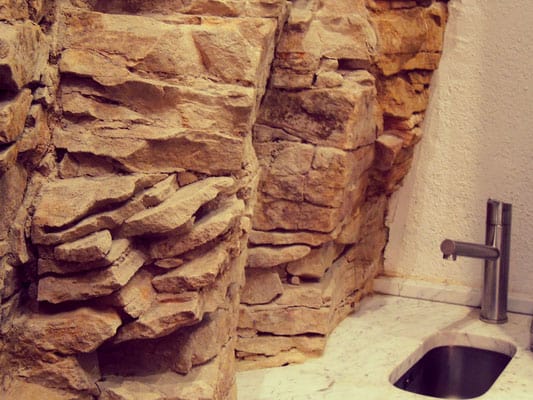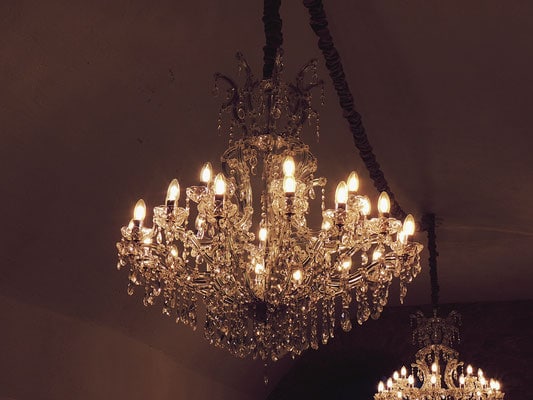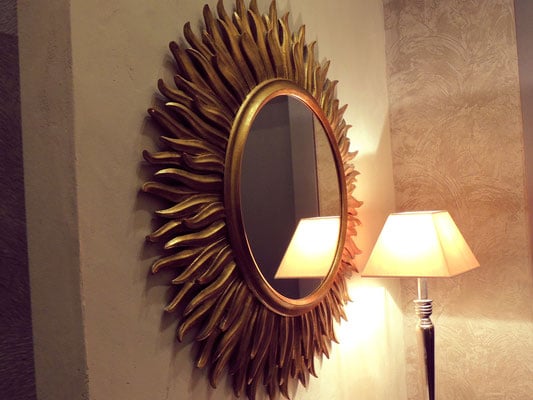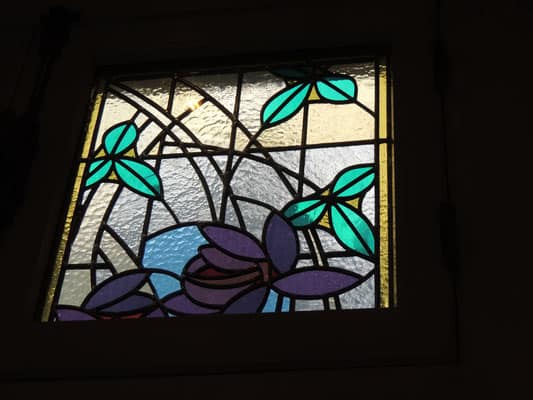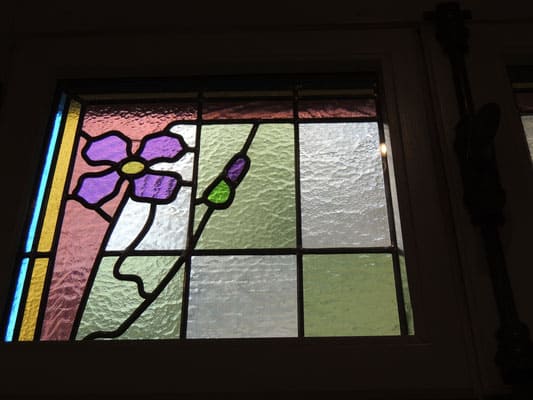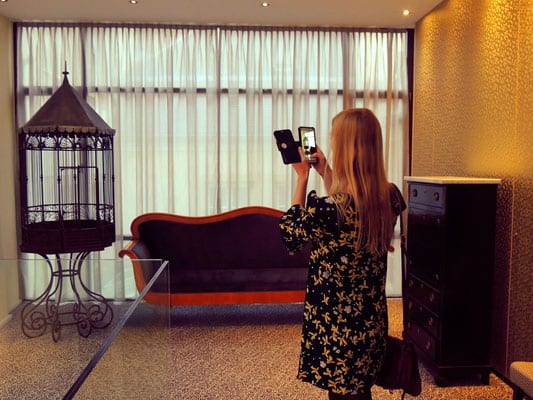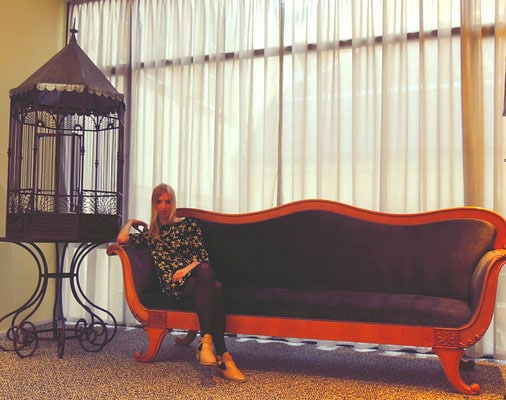 The Rooms – Las habitaciones
La Cristallerie – Gourmet Restaurant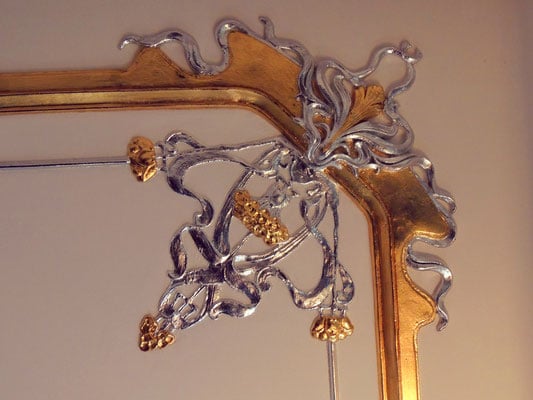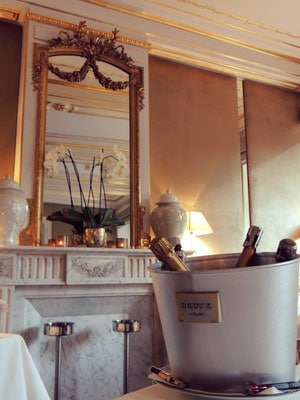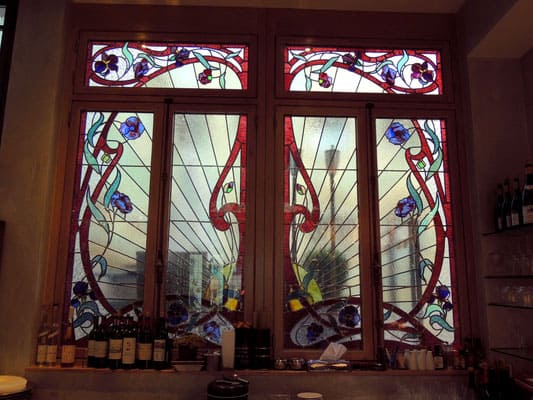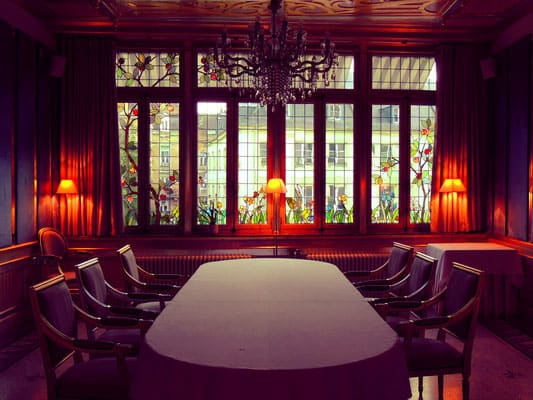 Rooftop Terrace – La Terraza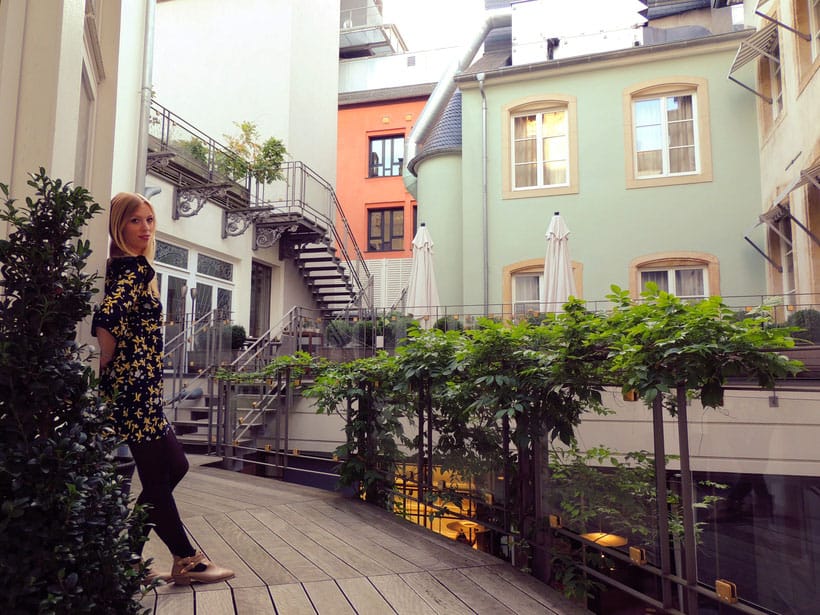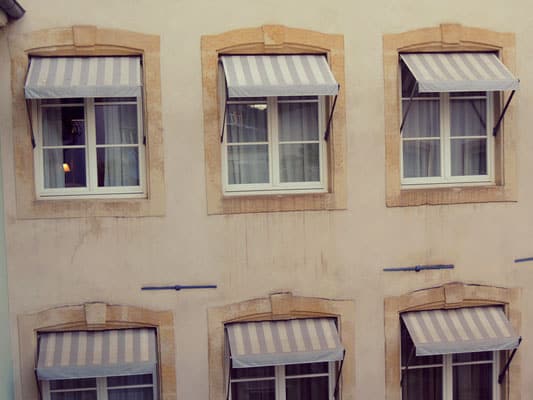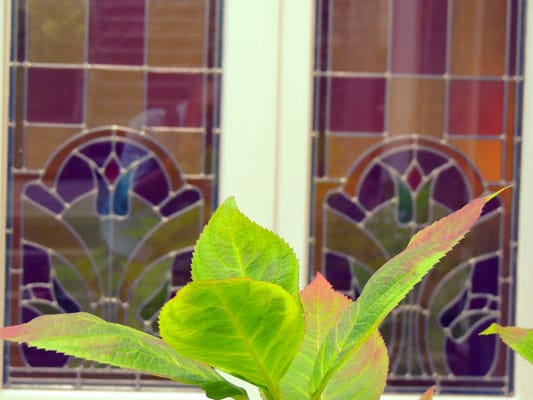 Restaurant La Plëss Rôtisserie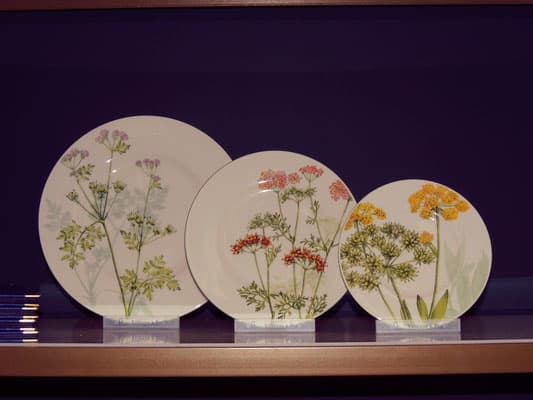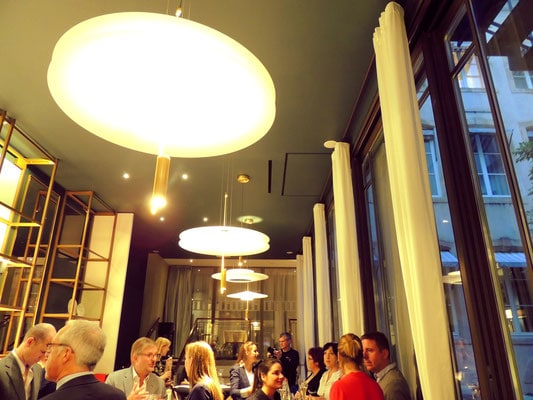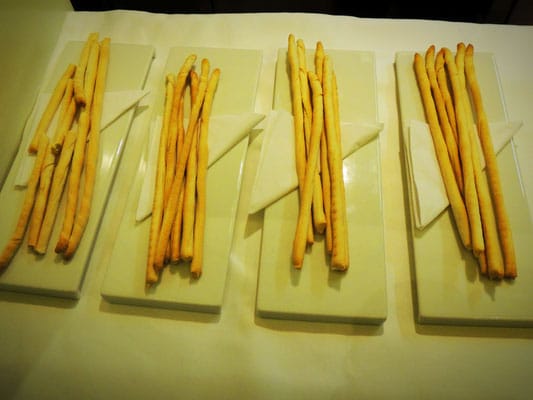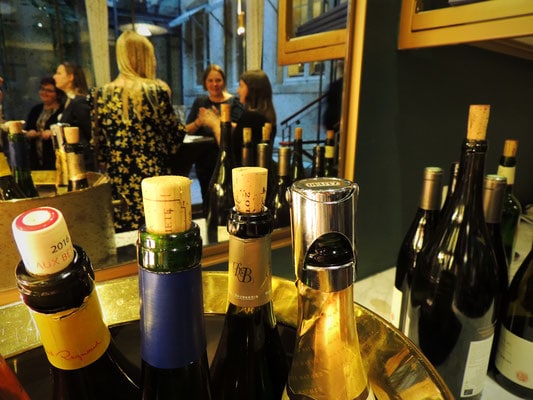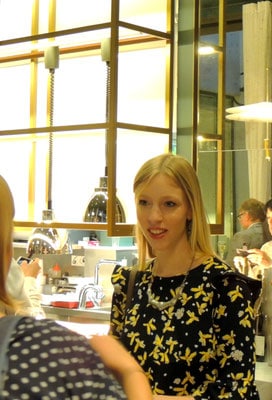 ---
Book your stay in Hotel Le Place d'Armes here.
Reserva tu estancia en el Hotel Le Place d'Armes aqui.
---
---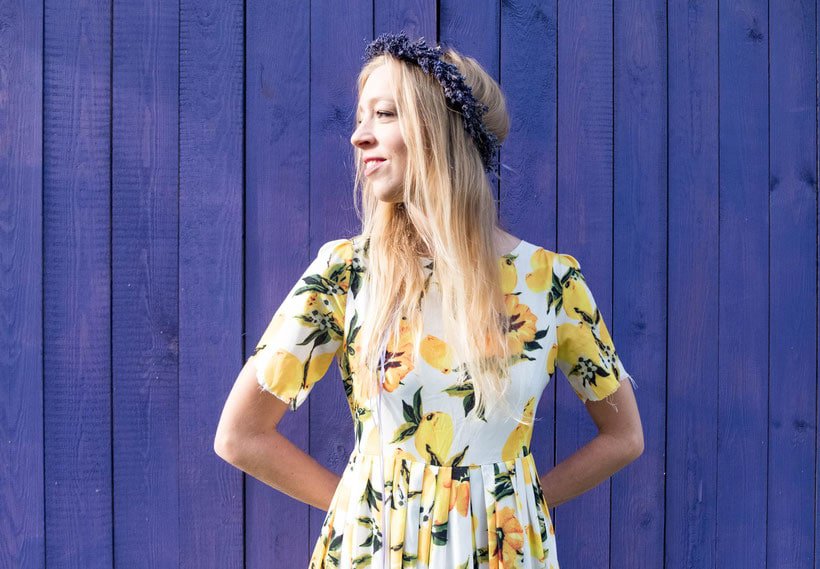 Hola! I am Paulina, a fervent travelette who crossed the Atlantic Ocean by Boat HitchHiking. On my blog, you'll find all the tips to make the most of your holiday. Get ready to enjoy outdoor and sustainable travel like hiking, cycling or sailing. Let's hit the road together!