If you're planning a trip to Europe, and want to ensure that you get the most out of it while minimizing expenses, then it's essential to look into eSIM technology.
With an eSIM for Europe travel connection, you can take advantage of secure, reliable mobile coverage without having to buy multiple SIM cards or switch networks every time you go between countries.
In fact, eSIM Europe and eSIM USA have changed my way of staying connected while traveling the world.
This article will review the different features available with an eSIM for international travel in Europe and share lots of tips for getting the best possible experience on your next European voyage!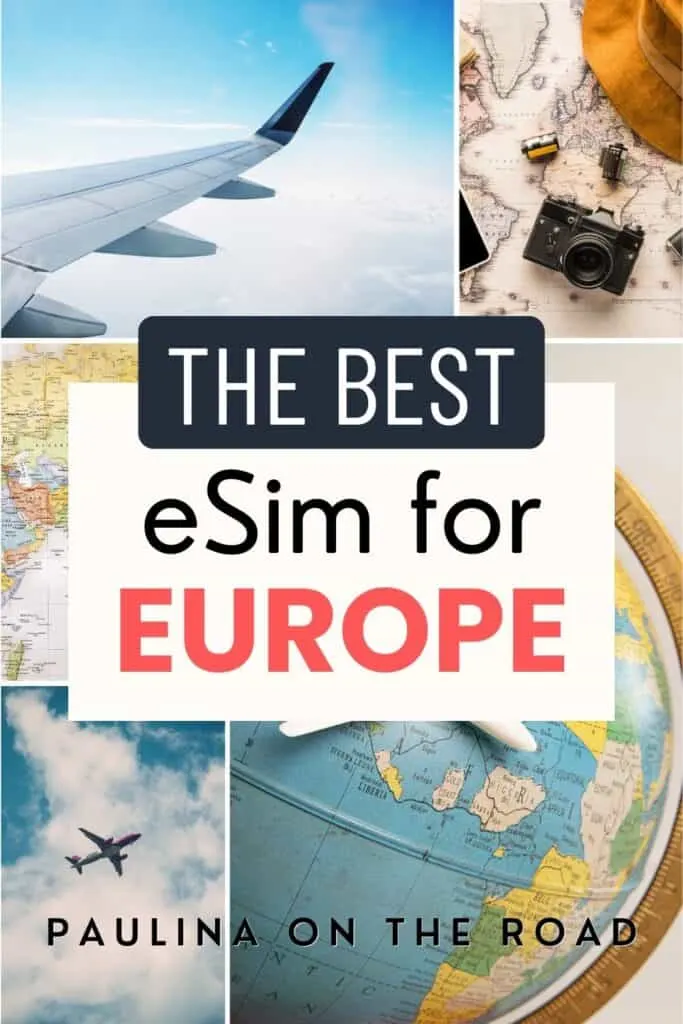 This blog is supported by you, dear reader. If you purchase through a link, I earn a small commission. As an Amazon Affiliate, I earn from qualifying purchases.
Pssst..??!! You can't get enough of eSIMs? Have a look at my other posts:
My favorite eSIM for Europe travel: Holafly
If you're planning a trip to Europe, you'll definitely want to consider getting Holafly eSIM.
With coverage across 43 European countries and the option to choose from 3 different data plans, you can customize your own travel experience and stay connected wherever you go.
Plus, the easy-to-use app makes it simple to activate and manage your eSIM, no matter where you are in the world.
I used Holafly, among others, in UAE and Sri Lanka…and had 0 issues!
Other Europe eSIMs:
Factors to Consider When Choosing an eSIM for Europe Travel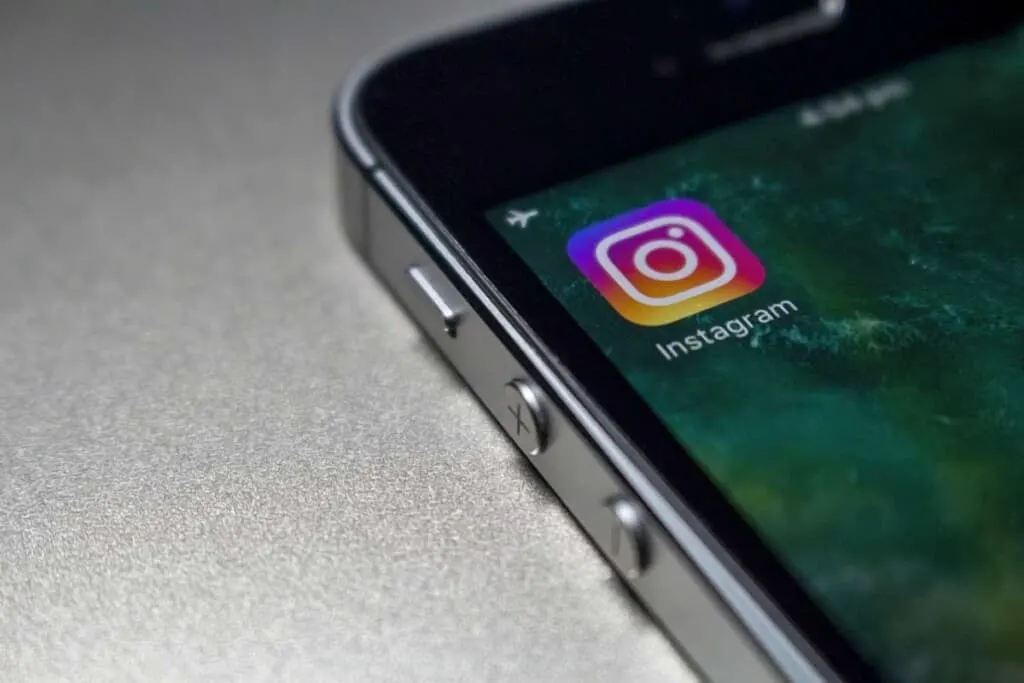 How do you choose the best eSIM for Europe travel?
Here are some factors worth considering:
First, check the coverage and network availability to make sure you can get a strong signal wherever you go.
Compare data plans and pricing to ensure you get the best value for your money.
Don't forget to verify your device compatibility, as not all devices support eSIMs.
The activation process should also be easy and convenient, preferably online or via a simple app.
Finally, make sure the provider offers reliable customer support in case you need assistance.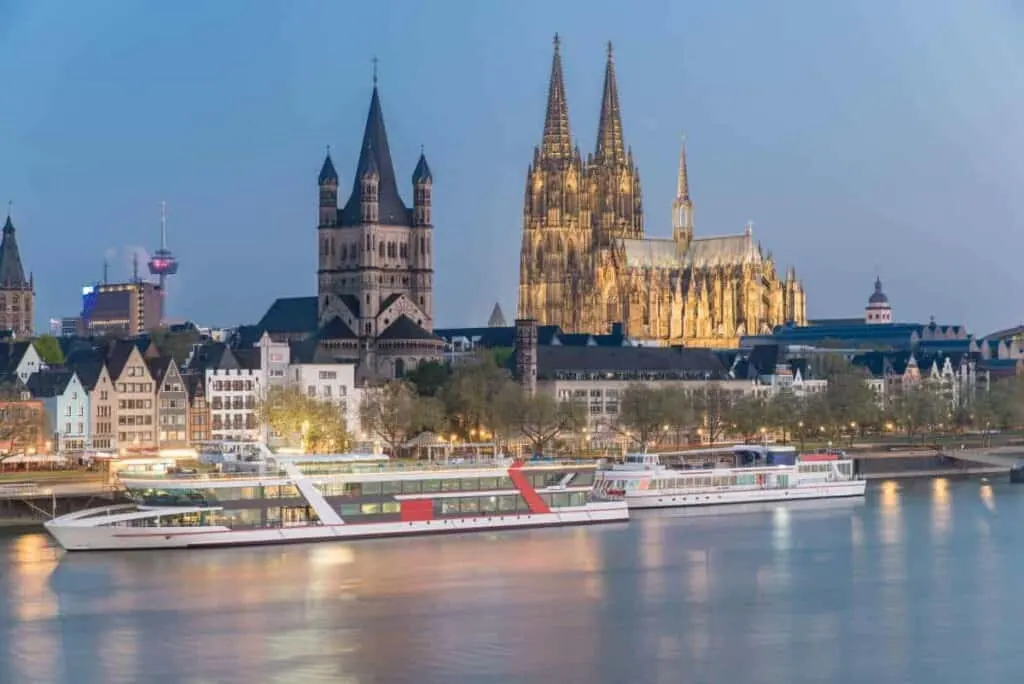 Top eSIM plans for Europe Travel
Holafly is a data-only eSIM provider that I recently used in UAE and Sri Lanka —the service was great and I got very fast data speeds.
They sell both country-specific and Europe-wide data plans.
Unlike other companies, Holafly's plans give you unlimited data, and their plans run from 5 to 90 days:
Speed: 4G/LTE/5G
Tethering / Hotspot: No
Data packages: Unlimited
Days of use: 5, 7, 10, 15, 20, 30, 60, 90
Phone number: Yes, Austrian (+43)
Plan type: Prepaid
SMS: No
Calls: 60 minutes of calling in Europe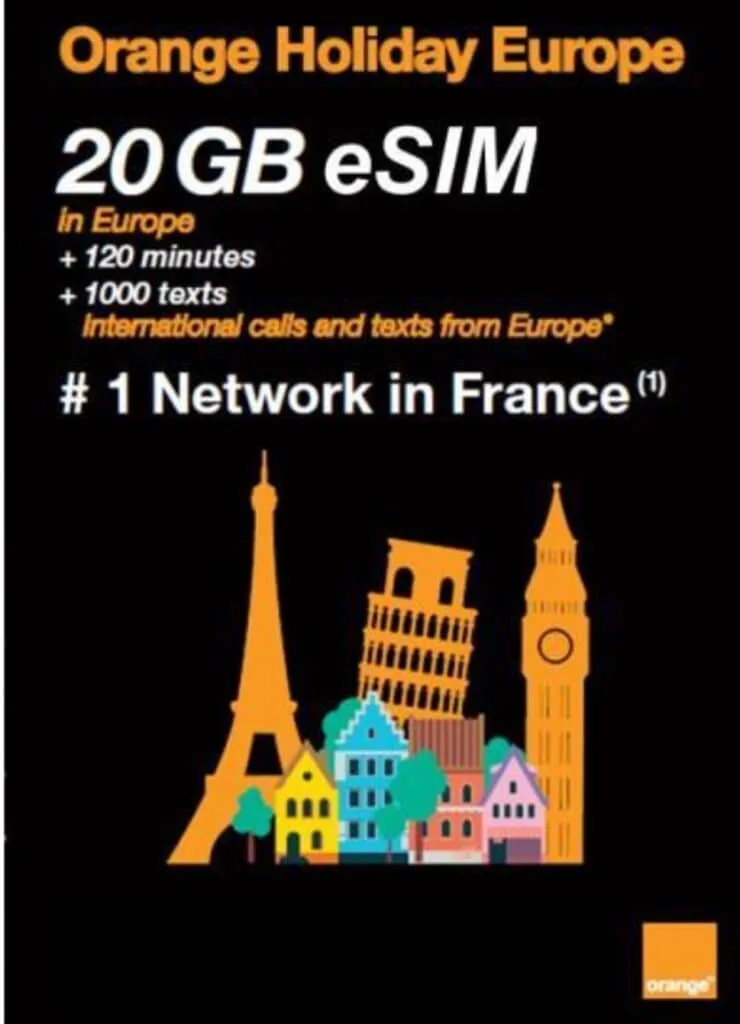 I love how effortless Orange Holiday eSIM is to activate and enjoy coverage in multiple countries.
They have several plans available and the eSIM can be used in different European countries. This means that you can cross borders worry-free.
Speed: 4G/LTE/5G
Tethering / Hotspot: Yes
Data packages: 6, 8 , 20, or 50GB
Days of use: 2, 3, 15 or 28
Plan type: Prepaid
SMS: 1000 texts
Calls: 120 minutes
Usable on any device (phones, tablets, hotspots…)
Instant connectivity, quick customer support and global coverage are only a few of Airalo's most featured benefits.
I love that their website provides a clear overview of their plans – which makes it very straightforward to find and eSIM that fits your needs.
Speed: 4G/LTE/5G
Tethering / Hotspot: No
Data packages: 1GB, 3GB, 5GB, 10GB, 50GB, 100GB
Days of use: 7, 30, 90, 180 days
Plan type: Prepaid
SMS: 1000 texts
Calls: data only
Usable on any device (phones, tablets, hotspots…)
Coverage: 39 countries
What iPhones support eSIM?
Great news! While not every iPhone comes with built-in eSIM compatibility, the majority of iPhones created after 2019 should be eSIM compatible.
This means they support Dual SIM functionality, allowing you to use both a physical SIM card and an eSIM card for your convenience.
For example:
iPhone XS, XS Max, and XR under iOS 12.2 at least

(The base iPhone X and anything older is not eSIM compatible)

iPhone 11, 11 Pro, and 11 Pro Max
iPhone 12, 12 Pro, 12 Pro Max, 12 Mini & iPhone SE 2020
iPhone 13, 13 Pro, 13 Mini
iPhone 14 Pro, iPhone 14 Pro Max, iPhone 14, iPhone 14 Plus, iPhone SE, etc.
What Android phones support eSIM?
Google was at the forefront of eSIM support in phones with the Pixel 2 series, but Samsung has made impressive strides in this area.
Their roster now boasts a wider range of devices that are compatible with eSIM. To name a few:
Samsung Galaxy Z Fold 4 / Z Flip 4, Glaxy S22 / S22+ / S22 Ultra, Z Fold 3 / Z Flip 3,
Samsung Galaxy S21 FE / S21 / S21+ / S21 Ultra
Samsung Galaxy Note 20 / Note 20 Ultra
Samsung Galaxy Z Flip / Z Flip 5G
Samsung Galaxy Fold / Z Fold 2
Samsung Galaxy S20 / S20+ / S20 Ultra
Samsung Galaxy S20, S20+, S20 Ultra / Galaxy Note 20
Samsung Galaxy S21 5G, S21+ 5G, S21 Ultra 5G
Google Pixel 3, Pixel 3XL, Pixel 4, Pixel 4XL, Pixel 4a (4G), Pixel 5 (5G), and Pixel 6
Huawei P40 and P40 Pro & Mate 40 Pro
How to Get Started with an eSIM for Europe travel
With a simple purchase and activation of an eSIM for Europe, your adventure will become a whole lot easier.
Here's a quick step-by-step guide:
Search for reputable eSIM providers like Holafly or Airalo. Choose a plan that best suits your needs.
Obtain the QR code and scan it with your phone's camera or it gets sent to your email address.
Enter the activation code provided and check your phone for cellular connectivity.
Download the corresponding app for your eSIM provider, and you're good to go!
No need to worry about roaming fees or changing your SIM card.
How to solve eSIM issues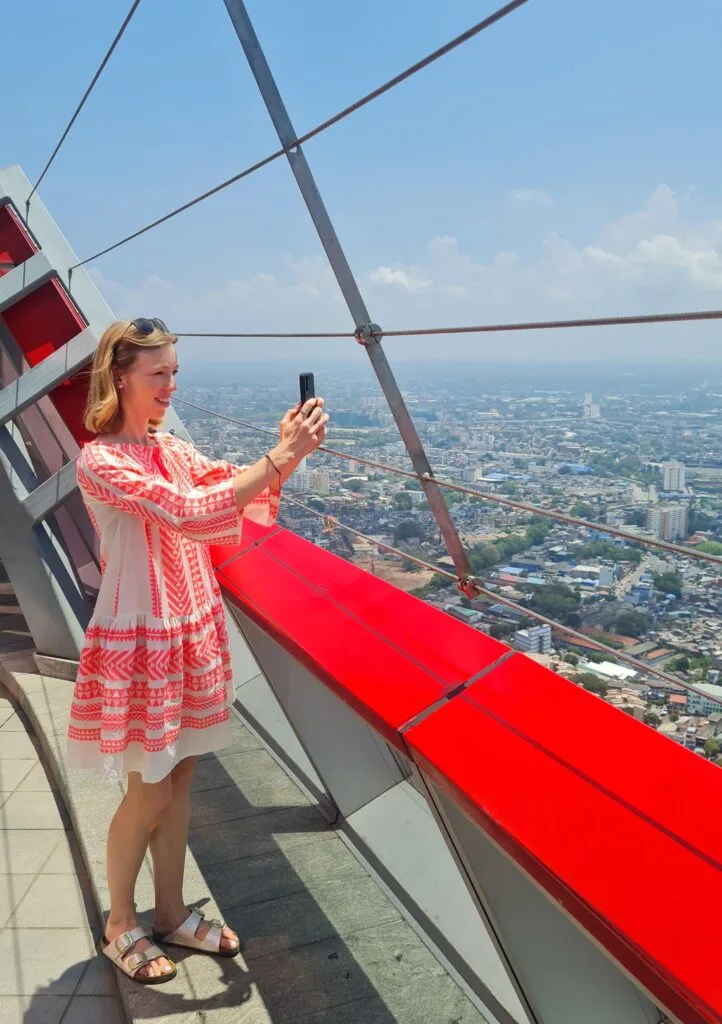 Ensure your device is compatible with eSIMs and download the necessary app or scan the QR code provided by your carrier.
Make sure to activate your eSIM and set it as your primary number.
Finally, double-check that your device is unlocked and ready to use abroad.
However, like any new technology, it can sometimes be tricky to get started with an eSIM. Thankfully, there are several common issues that you can troubleshoot to ensure a smooth experience.
If you're finding that your eSIM isn't connecting, double-check that you've added the correct APN settings and that your device is compatible with the network.
If you're still experiencing issues, reach out to your eSIM provider for help. I contacted Holafly when I run into installation troubles and they helped me so quickly. In less than 10 minutes, the problem was solved.
Do European eSIMs come with an European phone number?
The short answer is: it depends! 🙂
Many eSIM for Europe providers offer the possibility to call from Europe and to receive calls while your in Europe. However it's always recommended to double check!
There prepaid eSim plans come with an European phoneumber:
Real Traveler Experiences with eSIMs in Europe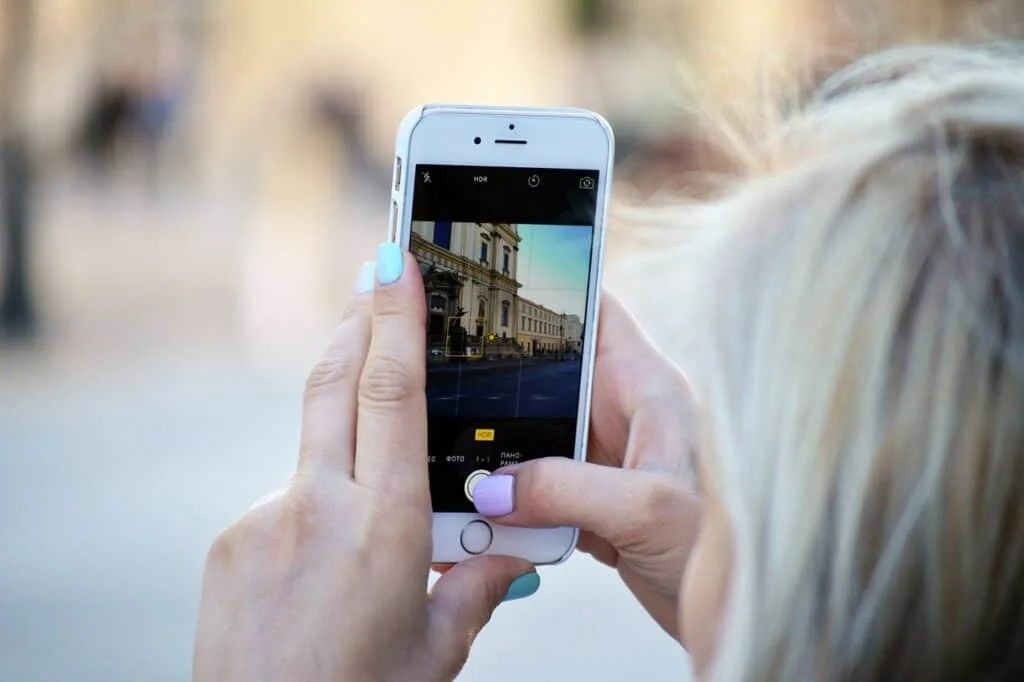 Are you ready to hear some tales from globetrotters who have experienced the wonders of eSIMs during their European adventures? Let's dive in!
Pierre, who embarked on an eSIM adventure across Europe from the beautiful country of France, shared his newfound love for eSIMs.
From attending important business calls to navigating unfamiliar cities and sharing vibrant moments on social media, he was free from any connectivity disruptions with the best eSIM for France.
Let's not forget Clara, a passionate solo traveler from Spain, who brought her eSIM along for the ride.
With her eSIM, she could effortlessly share breathtaking views with her loved ones while hiking in the Swiss Alps or exploring bustling markets in Italy. It truly felt like they were right there with her, experiencing the magic of each moment with the best eSIM for Italy.
With these stories and helpful tips, the world of eSIMs in Europe becomes a realm filled with endless possibilities.
My final thoughts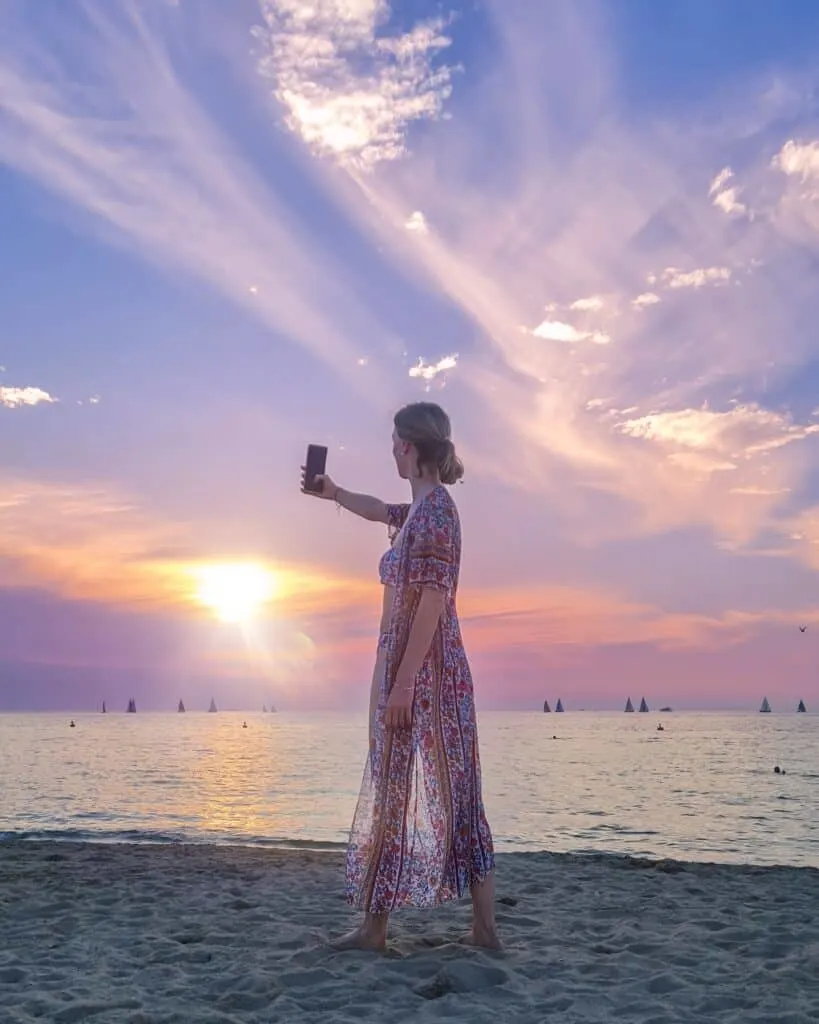 My journey through Europe has only been enhanced by the benefits of using eSIMs.
Picture this: you step off the plane and instantly connect to the world around you, free from the hassle of SIM cards.
With an eSIM, staying connected with loved ones and capturing precious moments becomes effortless.
If you're planning a trip to Europe, choosing an eSIM is more than just a smart choice – it's a gateway to a smoother and more enjoyable journey.
However it can be difficult to choose the best eSIM for Europe with unlimited data.
As you embark on your European adventure, take a moment to explore different eSIM providers. Discover their coverage, plans, and compatibility with your device.
Armed with this knowledge, you can make an informed decision and select the best eSIM that perfectly aligns with your travel needs.
Hola! I am Paulina, a fervent travelette who crossed the Atlantic Ocean by Boat HitchHiking. On my blog, you'll find all the tips to make the most of your holiday. Get ready to enjoy outdoor and sustainable travel like hiking, cycling or sailing. Let's hit the road together!