Are you planning a luxurious trip to Spain, but after going through the hassles traditional SIM cards bring? Looking for the best eSim for Spain?
eSIM Europe and eSIM USA have been game changers since they allow us to stay connected as we travel!
Look no further, as eSIM is the solution to staying connected with loved ones while exploring the magnificent places in Spain.
I recently had my trip to the countryside of Spain and was wholly convinced by eSIMs.
Hey! Don't forget to get my FREE setup checklist below!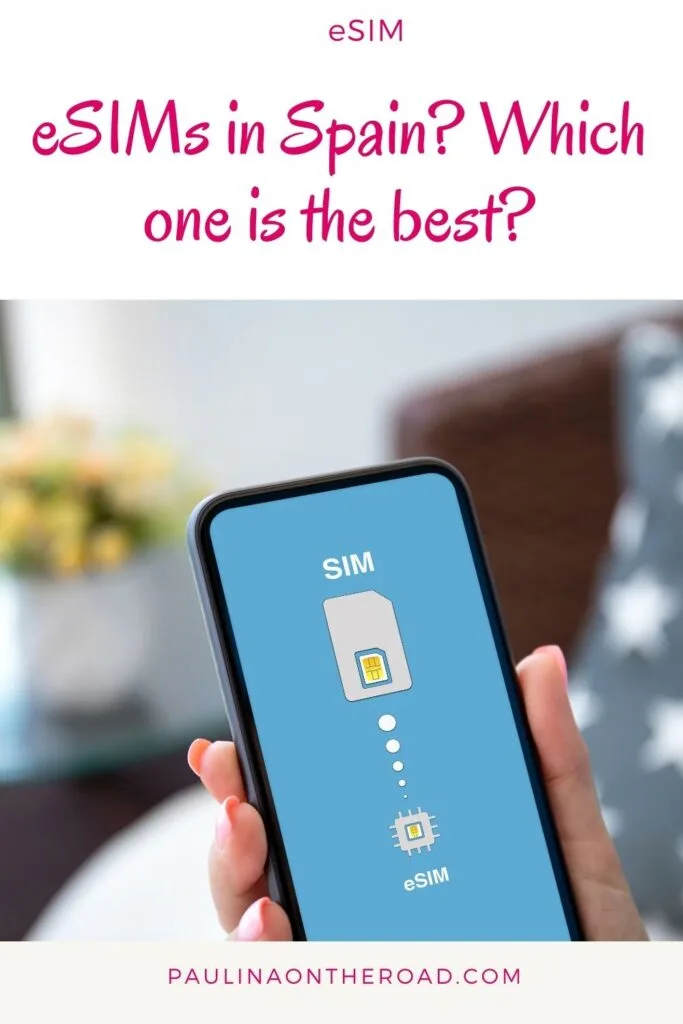 This blog is supported by you, dear reader. If you purchase through a link, I earn a small commission. As an Amazon Affiliate, I earn from qualifying purchases.
The way it revolutionized my communication and made my trip easier was commendable. I did not have internet connectivity issues even for a single day and even enjoyed other amazing features of it.
I went with Holiday eSIM and here I'll share my personal experience while roaming remote areas of Spain.
eSIM and its Benefits in Spain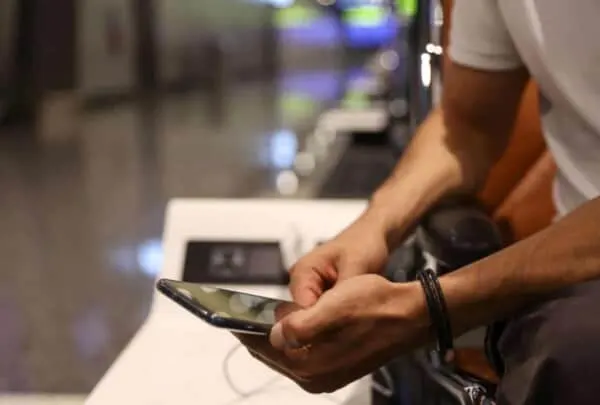 The revolutionary technology has brought another kind of SIM card that is no longer traditional and physical, and there is no need to purchase any physical card anymore.
Yes, eSIM for Spain is a wonder that I also was astonished to know about for the first time as it eliminated my struggle to insert and swap the card into the mobile device.
It can be simply activated via a QR code.
You can also buy Spanish eSim using virtual cards in Spain. These are the carriers that support virtual cards:
Movistar
Orange
Vodafone
Pepephone
Yoigo
O2
Comparison of popular eSIM providers in Spain
Plan
Pros
Cons
Holiday eSIM
Unlimited voice calls in Europe
Unlimited quick messages in Europe
Uninterrupted mobile data
Use local networks without swapping SIM cards
190+ countries covered
Does not switch to devices easily
Holafly
Expensive plans
Unavailable on some devices
Expensive plans
Unavailable to some devices
Airalo
Instant connectivity
Connected to 200+ countries
24/7 customer support
Limited calls Live support unavailable
AloSIM
Useable in 200+ countries
Affordable plans for data usage
The family plan for sharing data is not available
The local phone number is not included in the plan
Nomad eSIM
Seamless app
Competitive plans
Unlimited data
Various data plans
24/7 customer support is not available
Review of Holiday eSIM as the best choice for Spain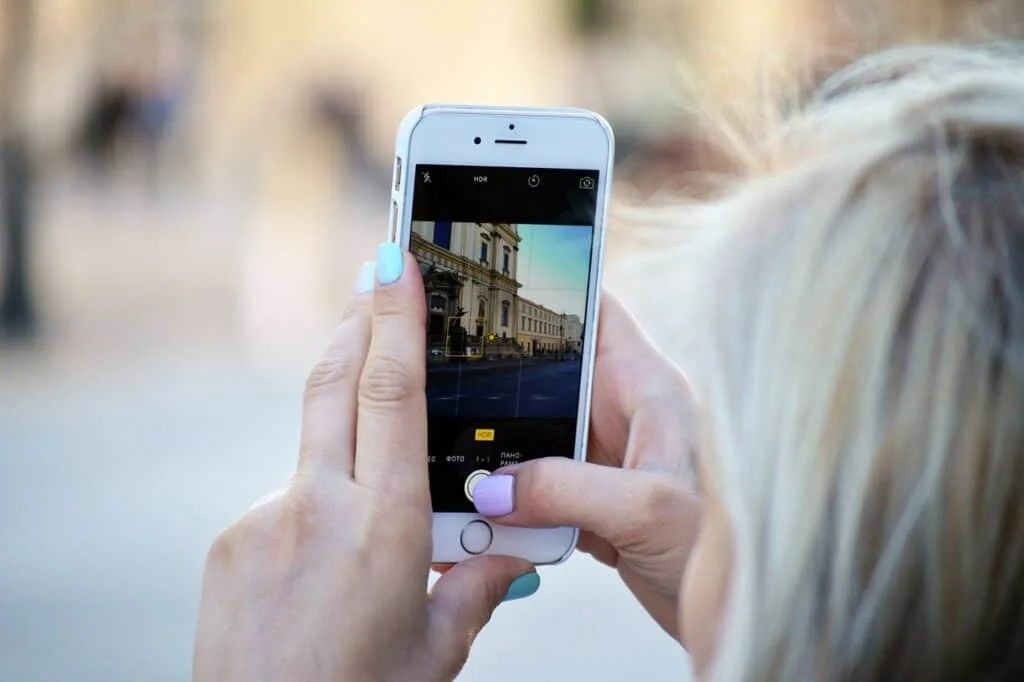 Holiday eSIM is a company that has created a good experience for all travelers traveling to 100 countries where the company operates.
Holiday eSIM Plans
It has successfully provided hassle-free uninterrupted mobile data solutions to users who, like me, want extra ease during their trips.
The seamless performance of the Orange seam bundle makes it the best Spain eSim.
After traveling to Spain with an eSIM, I think Holiday is one of the best eSims for Spain.
It has even introduced the best eSIM for France for tourist-loving destinations in France.
Best eSIM for Italy is another product you would find beneficial for your trip to Italy.
In all, you can use Holiday eSIM for Europe and its most popular places.
Get holiday eSIM in affordable plans now!
Holiday eSIM Key Features
I created a table to compare Holiday eSim to traditional SIM cards and highlight the key differences:
| | | |
| --- | --- | --- |
| Features | Holiday eSim | Traditional SIM Cards |
| Activation | Quick online purchase and activation process. | Often requires in-person activation. |
| Ease of Use | Requires purchasing new SIM cards for different devices. | Inserting and swapping SIM cards into devices. Often require a store visit for setup. |
| Plan Flexibility | Wide range of data plans with customizable options | Varies (limited plan options or fixed data packages) |
| Compatibility | Compatible with modern various smartphones/tablets and devices. | Requires purchasing new SIM card for different devices. |
| Network coverage | Extensive network coverage in over 100 countries. | Limited network coverage and potential dead zones. |
Benefits of Holiday eSIM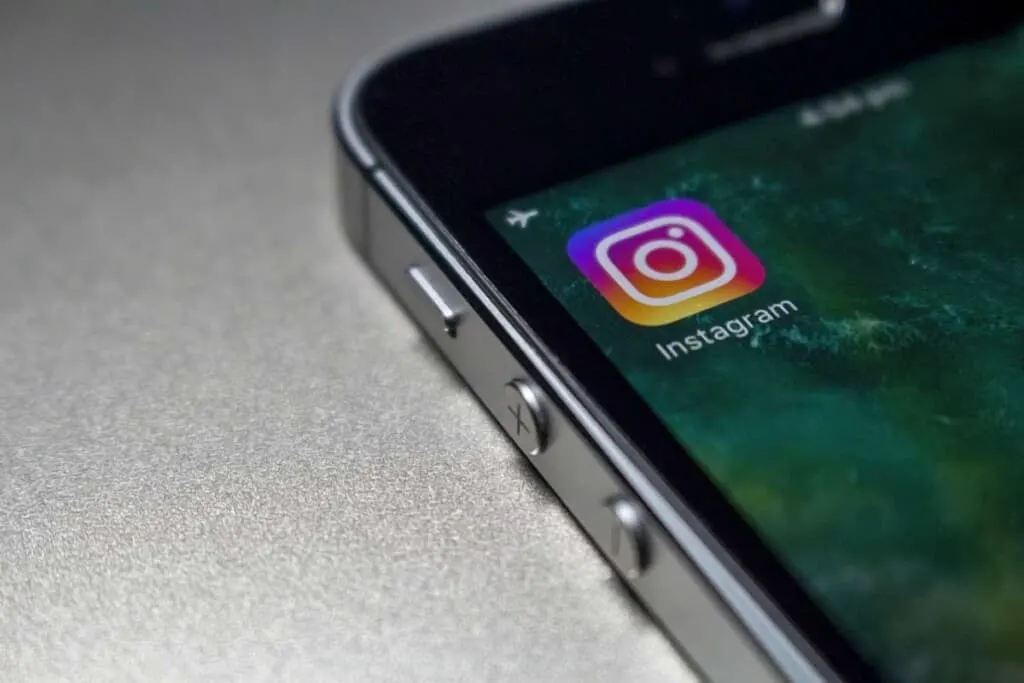 1. Easy Sim Activation and System Setup
Earlier, the physical sims used to take about 10-15 minutes to insert into devices, but with Holiday eSIM, I had a mind-blowing experience.
I once purchased the Holiday eSIM and received a QR code that I had to scan through my smartphone.
Further, the eSIM profile was quickly downloaded and instantly installed. It was a complete procedure of 2 minutes.
Get holiday eSIM in affordable plans now!
2. Extensive Internet Coverage
Holiday eSIM efficiently utilizes all of the reliable networks in Spain, which is why I enjoyed the seamless internet connection. I visited all of the popular tourist destinations without any problem finding them.
Even the remote areas were easy to get to because of the maps I accessed online.
From Barcelona to Ibiza, I had fun everywhere and even had live phone calls with friends and family to show them the good time I enjoyed.
3. Flexible Subscription Plans
The variety of subscription plans of Holiday eSIM made it easier for me to see what I need for which purpose.
There were days when I just wanted to relax at the hotel and interact with my customers online, so I selected a certain plan.
On the other hand, there were days when I was excited to use extended stay at the beach resorts and selected the plan based on my need for internet usage.
The flexibility with Holiday eSIM was beyond my expectations. The user-friendly app facilitated me in all of the possible ways.
4. Friendly Customer Support
I have always admired the customer support of the telecom industry as they quickly get to the solution without even getting bothered by my problems.
With Holiday eSIM, the experience was the same: no matter if I had to understand a feature at night or top up my subscription in the daytime, they were always there to assist me.
5. Seamless Internet Connectivity
I once had many problems connecting with the internet using the traditional physical sim, but this was not the case recently.
eSIM provided seamless connectivity wherever I went in Spain, and I could find locations easily.
Being a traveler, I like minimum effort and maximum fun, and fortunately, eSIM made that easier to grasp, as inserting and using the eSIM was quite convenient.
6. Highly Flexible and Convenient Usage
The unparalleled convenience of Holiday eSIM proves that it is best for travelers like me who prefer to avoid staying in one place and want to explore everything in a new country.
I did not worry about misplacing and losing the eSIM and quickly switched to various plans by tapping the settings of my devices.
I could even use multiple phone numbers for my personal and business contacts. The flexibility it provided me during my trip is beyond my previous experiences with traditional sims.
7. Quick Updates
Earlier, I had quite a lot of difficulty receiving over-the-air updates using a traditional sim, but this was different this time.
Whether I used tablets or wearables, Holiday eSIM for Spain promptly received and updated me with the latest updates.
I could even change the plans based on my needs, and there was no need to visit the nearby store.
Get holiday eSIM in affordable plans now! (CTA)
8. Higher Security
Generally, the more online data breach is expanding, we all fear that our data might get stolen. However, this is different from Holiday eSIM, as the higher security feature keeps my data safe.
I was not worried as no one could access the credentials I used for accessing and using the sim. I was completely relaxed this year as my data was protected with an extra layer of strict security.
The company's responsive team helped me relax and facilitated the services well.
How to activate and use Holiday eSIM in Spain?
Activating and using Holiday eSIM is easy, as it takes a few steps to do that.
The following instructions are for those who haven't used the Holiday eSIM ever and want to try it this time on their trip to Spain.
Step-by-Step instructions for activating Holiday eSIM
You can purchase the eSIM by visiting the Holiday eSim website and choosing the plan that relates to your use.
After purchase, check your email to see whether you have received the QR code.
Check the device network setting to locate the option for adding a new eSIM. You can also scan the QR code to activate the package immediately.
You can easily set up the eSim on smartphones, tablets, etc.
The procedure can be different for different smartphone devices.
Android
Go to Settings on your phone.
Select Network & Internet and then Mobile Networks.
Choose 'Add a new eSIM
Follow the instructions on the screen to set up the eSIM.
iOS
Go to Settings on your iOS device.
Select Mobile Data.
Click on 'Add eSIM'
If you have QR Code, then select 'Use QR Code'
Scan QR code and follow the further instructions on the screen.
If you don't have the QR code, you can enter the details manually.
Tips for managing data usage and topping up the eSIM
To manage your data usage, you can simply start monitoring it by checking the device settings. Check the data usage notifications by using data monitoring applications.
This way you'll stay safe from exceeding the data plan limits.
Enable the Free Wi-Fi: You can simply manage data by connecting to the surrounding free Wi-Fi networks, especially for downloading large files or videos.
Timely Top-up data: You have to stay alert of the time to top-up your data the instant it finishes. For this, you can schedule the days for the data usage
Use the Holiday Prepaid eSIM for Spain application to extend your subscription.
You can also try buying eSIM for Europe with unlimited data to get more benefits.
Factors to consider when choosing the best eSIM for Spain
Some major factors that you have to consider while choosing the best eSIM for Spain carefully.
Excellent internet network coverage and complete 24/7 reliability of data.
The flexible and diverse range of data plans and pricing for every kind of short or long-term stay.
Convenient to follow the procedure of activation of eSIM and hassle-free setup procedure
Good compatibility of eSIM with other devices such as tablets, wearables, and mobile phones.
24/7 available customer support and outstanding features.
Strong coverage of the internet throughout the country.
Flexible plans for travelers from all over the world.
Data allowance is available during the journey in Spain.
Additional Tips and Recommendations for the best eSIM in Spain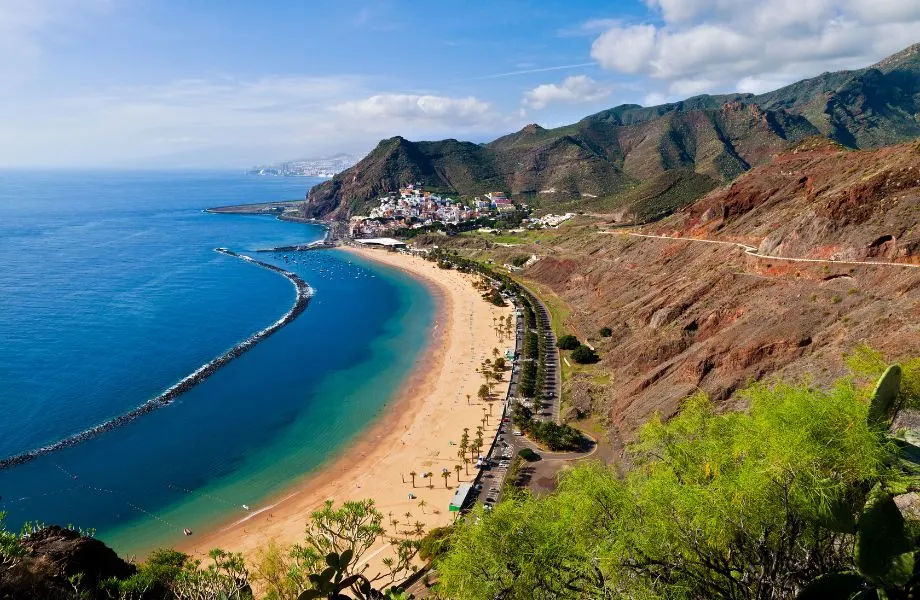 To effectively use the eSIM, you must ensure it is compatible with the device. While activating the sim, keep an easy-to-access backup of the eSIM QR code.
Use the Holiday eSIM application to get rid of all of the issues that you can either face.
You can also figure out the common issue of data disconnectivity in remote areas before planning your trip to the area on a particular day.
Holiday eSIM is always available for support to guide you well.
Ensure that Holiday eSIM is integrated with many devices and the connectivity is smooth.
My final thoughts
Based on my personal experience and extensive research, I can confidently say that Holiday eSIM is the best eSim in Spain and the best choice for travelers in Spain.
The convenience, flexibility, and reliable connectivity it offers make it stand out among other eSIM providers and can be considered the best eSim for Europe.
During my recent trip to Spain, Holiday eSIM proved to be a game-changer. The seamless activation process and quick setup saved me valuable time and effort.
One of the standout features of Holiday eSIM is its extensive internet coverage.
In conclusion, based on my firsthand experience and thorough evaluation, I highly recommend Holiday eSIM as the best choice for travelers in Spain.
Hola! I am Paulina, a fervent travelette who crossed the Atlantic Ocean by Boat HitchHiking. On my blog, you'll find all the tips to make the most of your holiday. Get ready to enjoy outdoor and sustainable travel like hiking, cycling or sailing. Let's hit the road together!