Guest post
Have you ever canceled your weekend getaway or postponed your vacation just because the flight tickets are too damn expensive? Trust me, we have all been in this position at some point.
I have personally changed my mind multiple times about upcoming trips and updated my trip destinations quite a few times because I couldn't afford the flight charges as well.
BUT NOT ANYMORE!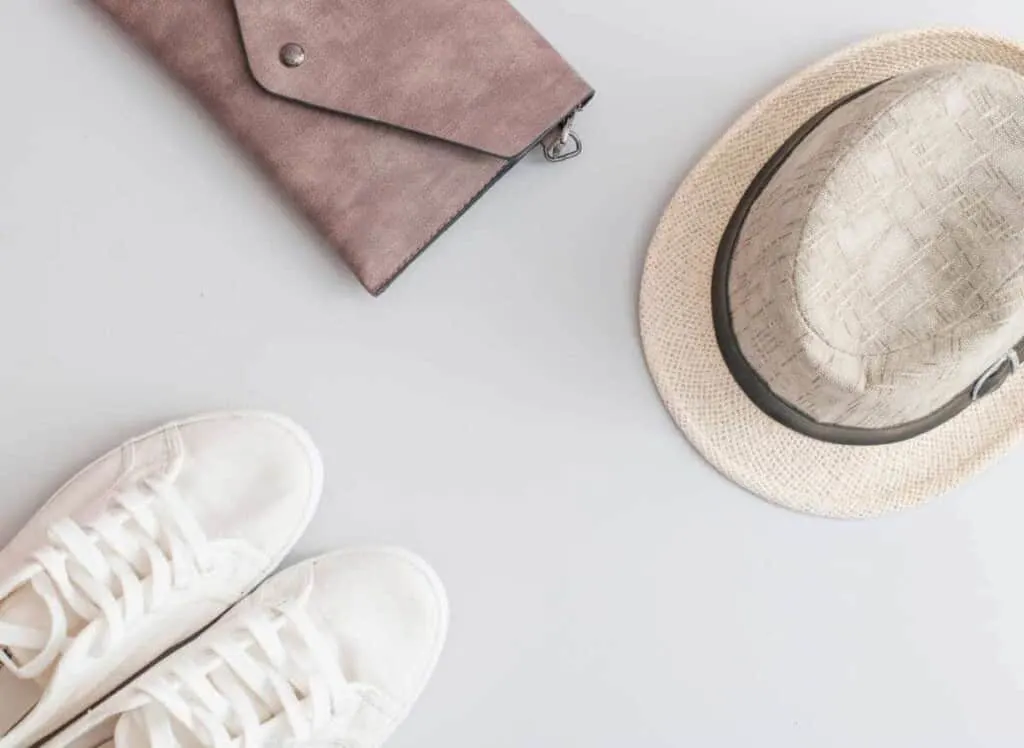 Because I have finally found the solution to getting cheap tickets on Kayak. You'll be shocked too when you'll see the ticket rates. You can also buy cheap flights on Kayak to visit all your dream destinations.
Finding cheap flights with Kayak is a straightforward and hassle-free process.
Here's an ultimate guide to help you find cheap flight tickets Kayak style.
You can also get car rental services or book a room in your favorite hotel. Read on and learn how to find cheap flights with Kayak.
This blog is supported by you, dear reader. If you purchase through a link, I earn a small commission. As an Amazon Affiliate, I earn from qualifying purchases.
Understanding Kayak's Search Process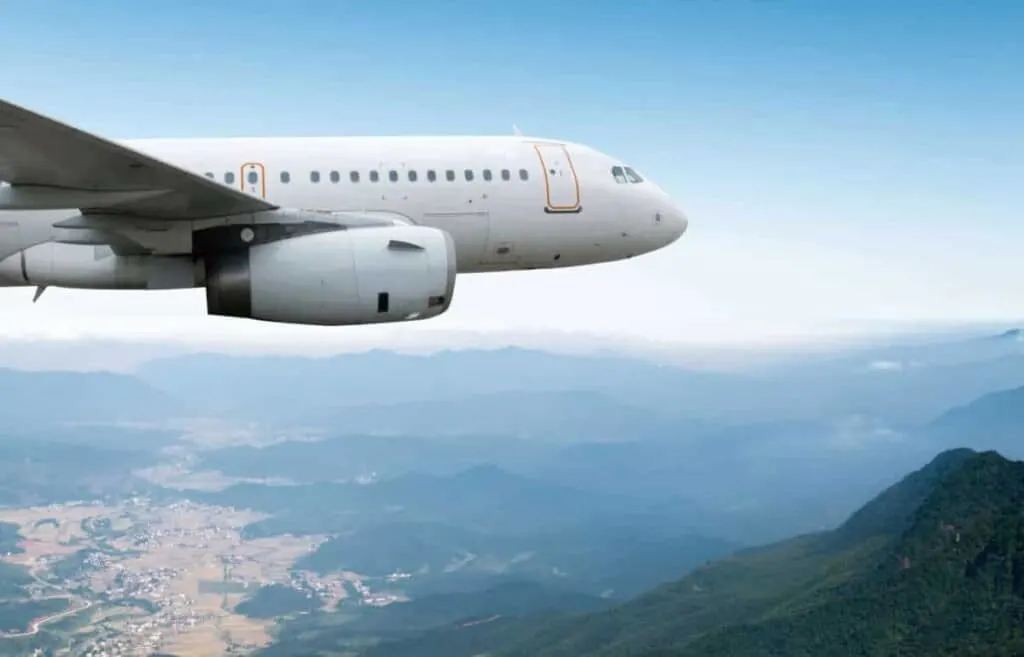 Kayak provides you with an easy all-in-one solution to buy cheap tickets flights are offering at the moment. You don't have to visit every ticket website to find the best flight offer. You can view all of them easily at Kayak.
You'll be amazed to see Kayak's unique search engine algorithm that surfs through hundreds of airline websites.
It is set to benefit you in the best way possible by finding cheap flights on Kayak. All you have to do is type in your destination details in the search field and wait a few seconds.
Kayak will do the rest of the work for you.
It is programmed to find all the flight offers active at the moment for your selected destination. The website even compares the ticket offers of different airlines to find cheap flights on Kayak.
Using Unique Filters to Find Kayak Cheap Flights
Not getting flight offers as per your desire? No need to panic.
You can use the special filters for finding cheap tickets on Kayak. The Kayak website has a series of options with different types of filters that you can use.
For example, after you have entered the details of your whereabouts and destination, select the time of your flight. You can also pick your preferred cabin type and choose how many seats you would like to book.
The seats are categorized into seven different sections per age and group.
| | |
| --- | --- |
| Group of People | Travelers Age Group |
| Seniors | 65 years old and over |
| Adults | 18 to 64 years old |
| Students | 18 years old and over |
| Youths | 12 to 17 years old |
| Children | 2 to 11 years old |
| Toddlers in their own seat | under 2 years old |
| Infants on lap | under 2 years old |
You can further select your trip type and enter your luggage details to find the best flight offer.
Whether you need a last-minute flight ticket or book advance tickets for a future trip, you are sure to find surprising flight deals on Kayak.
Tips for Saving Money on Kayak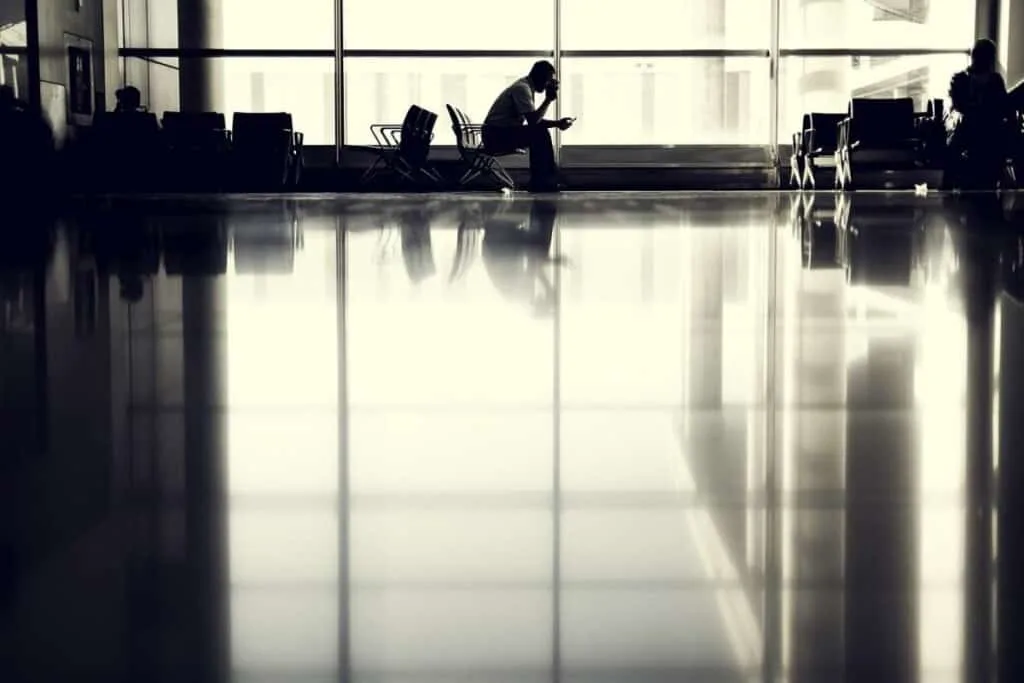 Kayal not only helps you find cheap tickets and flight offers. It also shares various tips and tricks so you can save more money while booking flights.
Here are a few hacks to remember for saving more money when booking your next cheap flight on Kayak.
Plan your trip way ahead of your actual traveling dates.
Choose flexible dates when booking your flight. Don't stay fixated on the calendar.
Use special Kayak tools to find cheap flights on Kayak.
Sign up for Kayak's newsletter to stay updated about discounts and cheap ticket deals.
Choose 'dead timings' for your travel when others won't compete with you for the ticket.
Land at nearby airports with low airport fees and save more money with Kayak.
Using Kayak to Plan Multi-City Trips
If you are planning a world tour and want to visit different cities on a single journey, Kayak has a unique "Multi-City Trip" feature for you.
Just tick the Multi-City trip feature and you'll see multiple flight options.
Here, first, you will have to enter your flight details for the first flight as "Flight 1".
Type the details of the city where you are boarding the flight.
Next, select the city airport where you are going to land on the first flight.
Choose the date and time of your first flight.
Then, you will see a similar box for entering the details of your second flight as "Flight 2".
Similarly, enter from where you're boarding the plane.
Enter the city where you are going to land your second flight.
Put in the time and date of your Flight 2.
Move on to add more flights according to your plans.
Other Kayak Tools for Finding Cheap Flights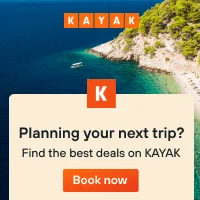 Kayak also lets you explore many unique destinations that you have never thought of visiting before. It can help you find many exciting places that you would love.
All you have to do is hit the "Explore" button on the Kayak website. It will find your location based on geo data and present you with many trip options for different places.
So, you can book tickets to cheap flights on Kayak and explore new exciting destinations.
There's also another thrilling "Anywhere, Anytime" feature that works hand in hand with exploring. This tool helps you find all the different places that you can visit on your small budget. You can visit the great island hopping in Cape Verde, do a Jordan itinerary, or allows you how to get to Paros, Greece with the cheapest flight.
Kayak presents multiple destination choices for you based on your current budget. From there, you can choose which type of flight and seat you would prefer to book and when you would like to travel.
My final thoughts
Finding cheap flights on Kayak is easier than paying loads of hard-earned cash to expensive airlines. Instead, use Kayak to book cheap tickets and flights offered for tours.
Save money on your trips and travel more often to see new destinations. Don't let your pocket stop you from viewing the beautiful wonders the world has to offer.
With Kayak cheapest flights to anywhere, you can book your dream trip at a low price.
Hola! I am Paulina, a fervent travelette who crossed the Atlantic Ocean by Boat HitchHiking. On my blog, you'll find all the tips to make the most of your holiday. Get ready to enjoy outdoor and sustainable travel like hiking, cycling or sailing. Let's hit the road together!