A guide to the European Christmas market cruises in Germany, on the Rhine and the Danube
Are you looking for a different way to celebrate Christmas this year? Or simply, why not giving the upcoming festive season a slightly different touch? However, you don't want to compromise on the authentic, cozy Christmas feeling?
Then, a European Christmas market cruise will be the best way to spend some quality time with your family while exploring the most emblematic Christmas markets in Europe.
This guide gives you an introduction to the best European Christmas market cruises for this season.
In case you are bored of celebrating Christmas always the same way or you are having difficulties gathering everybody, why not organize a getaway to the winter wonderlands in Europe with a Christmas market cruise?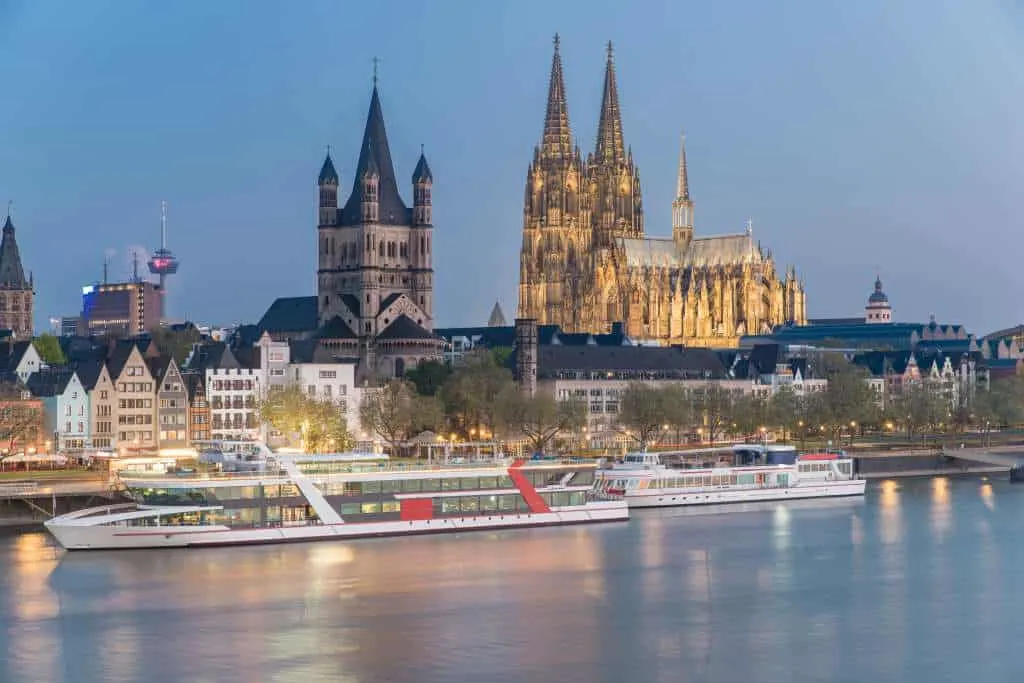 Just imagine how a comfortable river cruise ship will take you from one Christmas Market to another. All you need to worry about is "What hot wine (Glühwein) or German sausage will I try next?".
It's no secret that some of the best European Christmas Markets are located in Germany, Belgium, eastern France, and German-speaking Switzerland.
However, other major European towns put loads of effort into their Christmas markets as well and are attracting more and more visitors: Budapest, Amsterdam, Prague,… All of them have enchanting European Christmas markets worth to be explored.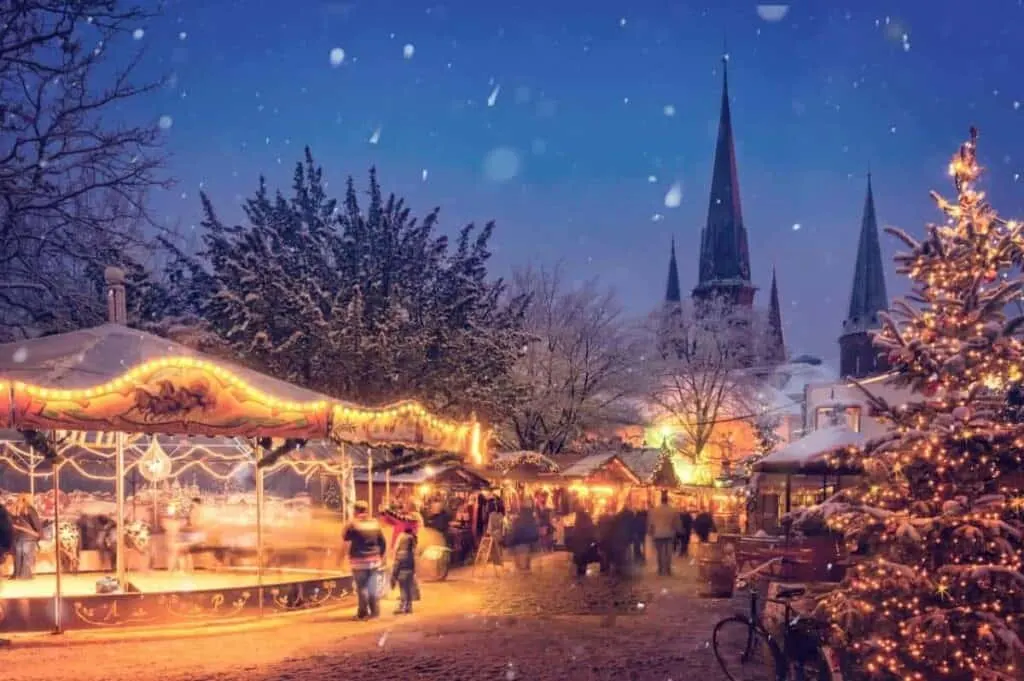 1. The Best Christmas Market Cruises on the Rhine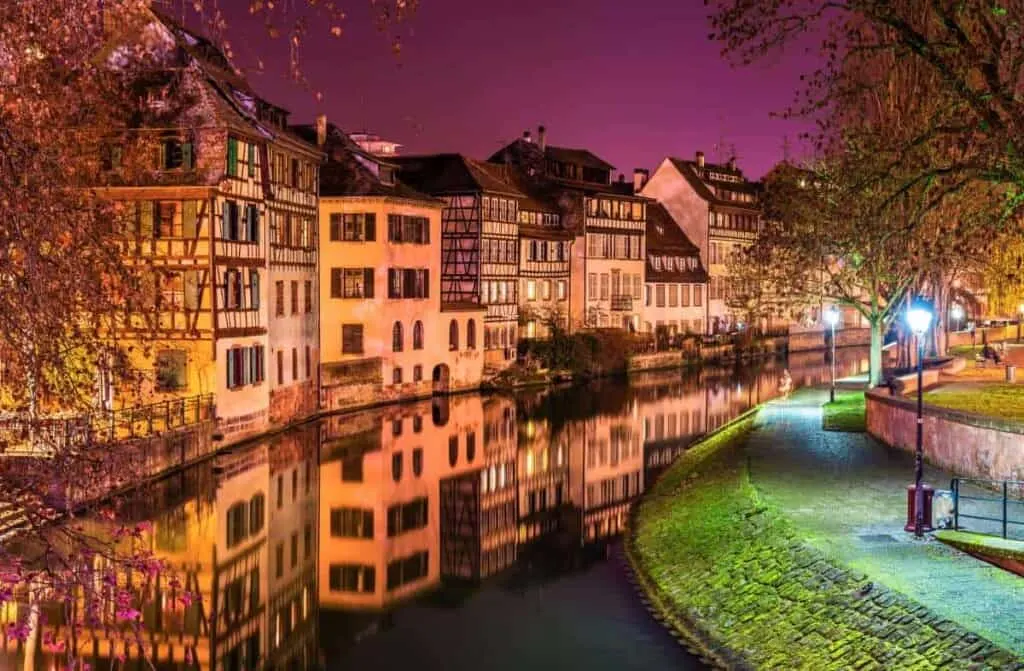 Christmas market cruises on the Rhine are probably the most popular way to hop from one German Christmas market to another.
Often Rhine Christmas market cruises even start in Switzerland and make their way to Alsace, France, Germany, and finally, Amsterdam. However, you'll also find some that depart in Amsterdam.
That means that you get to enjoy the best Christmas markets in Europe in the most comfortable way. It's thus a great option for those who can't decide which Christmas market to visit.
You can opt for a short Rhine cruise lasting only 5 days through the romantic Rhine valley. Or, why not, if time and budget allow it, 15 days departing in Basel, Switzerland.
Insider tip: As a recommendation, I'd like to highlight that a Christmas market Rhine cruise MUST include the Christmas markets of Strasbourg and/or the romantic Rhine valley.
Strasbourg is known as "the capital of Christmas" and the quaint Rhine villages look straight from a Brother Grimm tale.
Short Christmas market Rhine cruises:
Rhine Christmas market cruises including the romantic Rhine valley:
Rhine Christmas market cruises including Strasbourg:
2. The Best Christmas Market Cruises on the Danube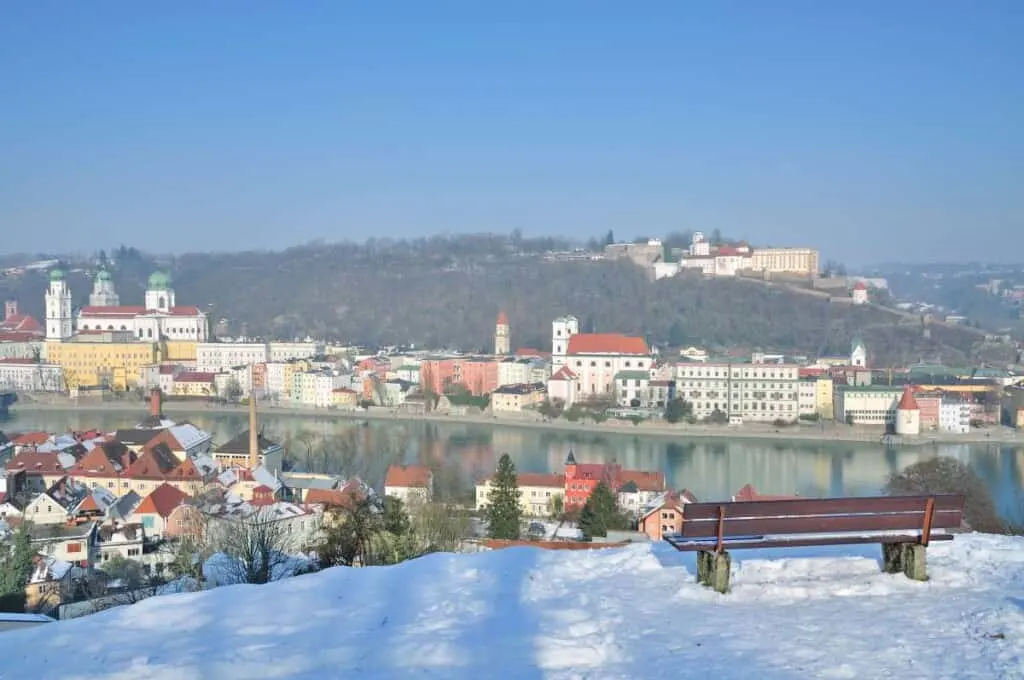 When it comes to river competitions, the Danube is probably the biggest "rival" of the Rhine when it comes to European Christmas market cruises.
It's not only one of the biggest rivers in Europe, but it also passes through some of the most important Christmas market cities. Be ready to explore one of the oldest Christmas markets in Germany: Nürnberg and the Regensburg.
In most cases, the Christmas market cruises on the Danube take you to Austria, Slovakia, and Hungary as well. It's thus a very convenient way of exploring the world-famous Christmas Markets of Vienna and/or Budapest. And visiting several countries as well!
Generally speaking, Christmas market cruises on the Danube last longer than their Rhine counterpart. Often a minimum of 7 days are required.
Insider tip: I'd recommend looking out for a Danube Christmas market cruise that includes Passau, a smaller sized but gorgeous town on the Danube. It's known for its Italian-inspired architecture. I also recommend looking for Christmas cruises that include Budapest which is absolutely beautiful during the festive season.
The best Christmas market cruises on the Danube:
3. German Christmas Market Cruises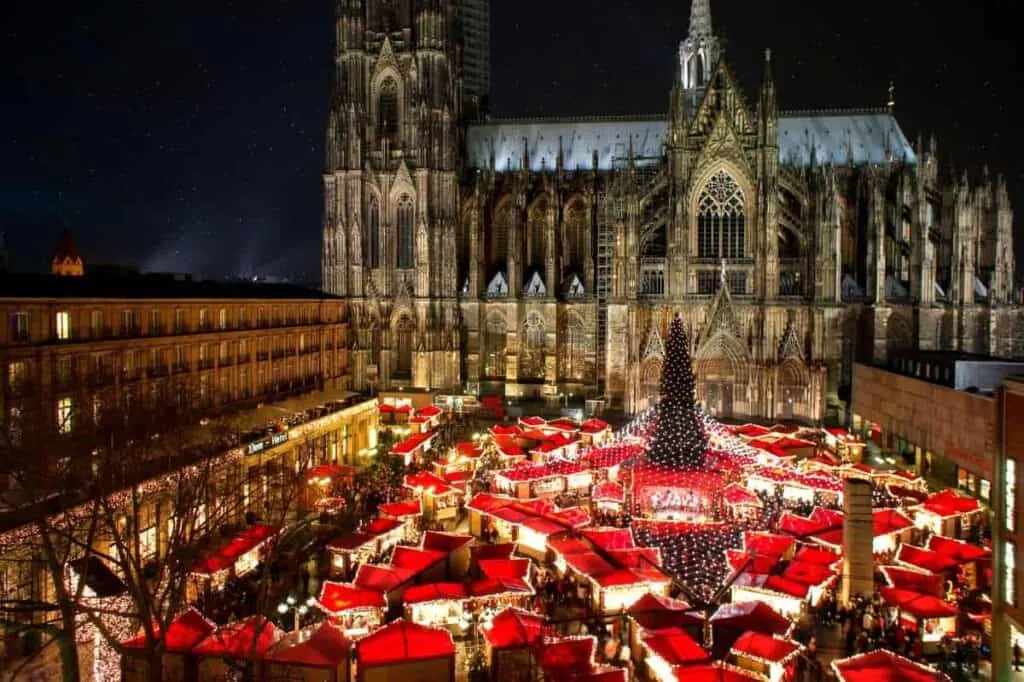 Germany is generally known as being the hub of the most beautiful Christmas markets in Europe. The Germans truly have a passion for Christmas markets and put tons of effort into their decorations, entertainment, and food during the festive season. Without any exaggeration, Christmas markets are one of the main social events in Germany.
I would even go as far as that a Christmas cruise without a German Christmas market is not a real Christmas market cruise!
However, you might have a difficult time choosing which is the best German Christmas market. A German Christmas market cruise is thus the perfect solution to avoid this dilemma as it takes you to the most scenic ones.
My favorite German Christmas markets are the ones in the romantic Rhine valley, Cologne (Rhine River), and the ones in Passau and Regensburg, on the Danube River.
When looking for a German Christmas market cruise, you can op between the following rivers:
Rhine (Basel, Strasbourg, Koblenz, Cologne, Amsterdam, …)
Moselle River (Cochem, Bernkastel Kues, …)
Main River (Frankfurt, Würzburg, …)
Danube (Regensburg, Passau, …)
READ: Things to do in the Moselle valley, Germany
Best German Christmas markets cruise:
German Christmas market mini Cruise:
4. French-German Christmas Market Cruises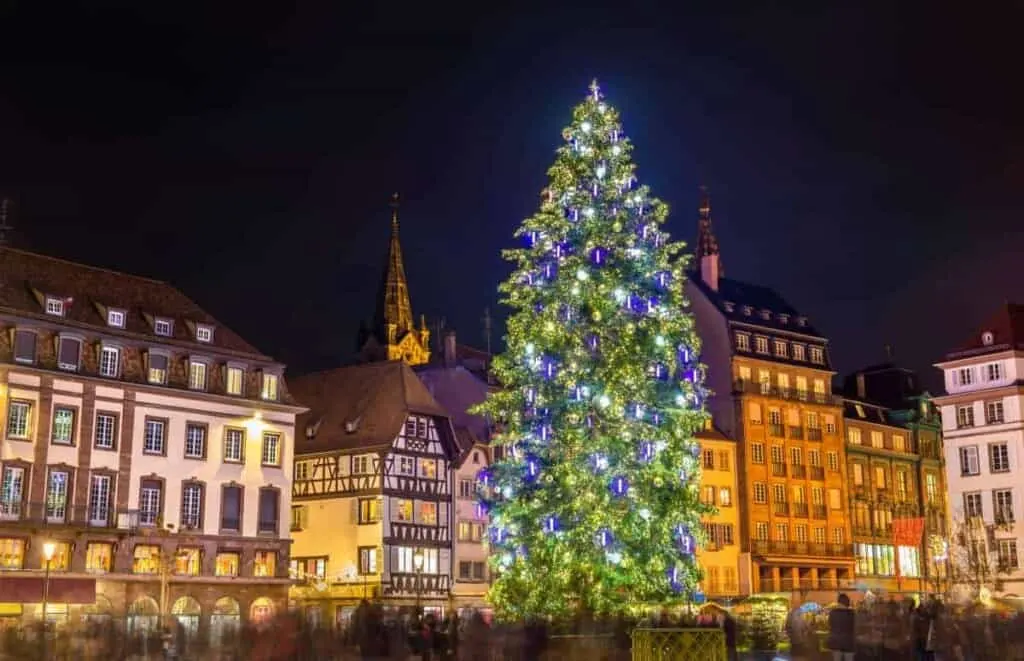 Did you know that France has a great tradition of Christmas markets as well? The most important Christmas markets in France are located in Alsace, the border region to Germany. Colmar, Mulhouse, and Strasbourg are all synonyms of breathtaking Christmas markets.
Strasbourg, the capital of Alsace and also known as the "capital of Christmas" has one of the most important and quaintest Christmas markets in Europe.
In how far French Christmas markets are different from their German counterparts? In my personal opinion, I find that French Christmas markets have this typically French "finesse". Often, you can find seafood or champagne food stalls which give them a luxurious touch.
However, you won't want to miss German Christmas markets as they are considered to be some of the first Christmas markets in entire Europe.
The best way to unite the best of both (Christmas) worlds is by a European Christmas market cruise taking you to both French and German Christmas markets.
Best French-German Christmas market cruises:
5. Christmas Market Cruises from Southampton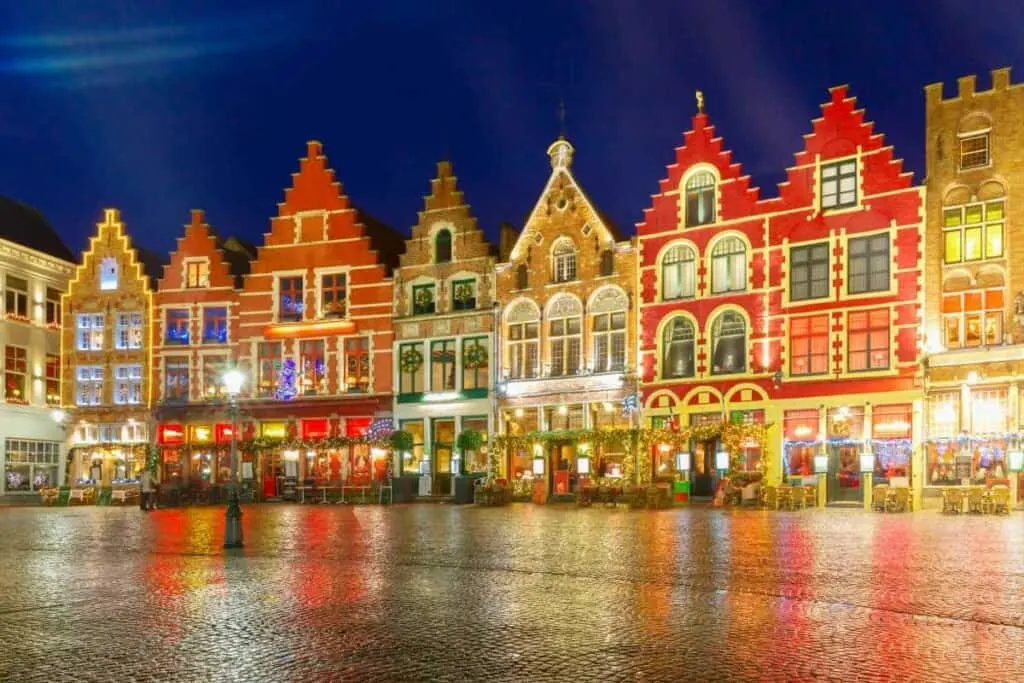 Not every European Christmas market cruise must necessarily pass through Germany. If you are looking for a Christmas market cruise to less-known Christmas markets or departing from United Kingdom, I recommend having a look at Christmas market cruises from Southampton.
Southampton is one of the largest harbors for cruise ships in the United Kingdom.
Thanks to its strategic location, Southampton is a very convenient departure harbor for a European Christmas market cruise. On top, it's easy to reach from London which boasts several international airports.
One of the most popular Christmas cruises is the Bruges Christmas market cruise. Indeed, Bruges is not only one of the most scenic towns in Belgium, but it's also famous for boasting one of the prettiest Christmas markets in Europe.
I particularly like the setting as there are countless little bridges over small canals. On top, the Bruges Christmas market comes with a skating rink on the medieval town square.
Another advantage of taking a Christmas cruise from Southampton, UK is that you are only a few nights away from warmer islands such as Madeira, Tenerife or Gran Canaria.
Best Christmas cruises from Southampton:
---
What to consider before choosing your European Christmas Market Cruise
Even though a Christmas market cruise is a very laid-back way to enjoy the festive season, you should ask yourself a few questions before booking. Indeed, there are plenty of Christmas cruises to choose from and it might be hard to decide on one.
Choosing the best one will assure you that your family is happy and that you can enjoy a worry-free Christmas in Europe, on the water!
How many days for a European Christmas cruise?
European Christmas market cruises can last everything between 4-15 days. It's all a question of your budget and available time. I recommend at least 7 days in order to absorb the enchanting Christmas vibes of that time in Europe.
Always calculate enough time before the departure and after the arrival of the cruise. I recommend Skyscanner or Kayak to find the best flights to European airports.
Where to go on a European Christmas market cruise?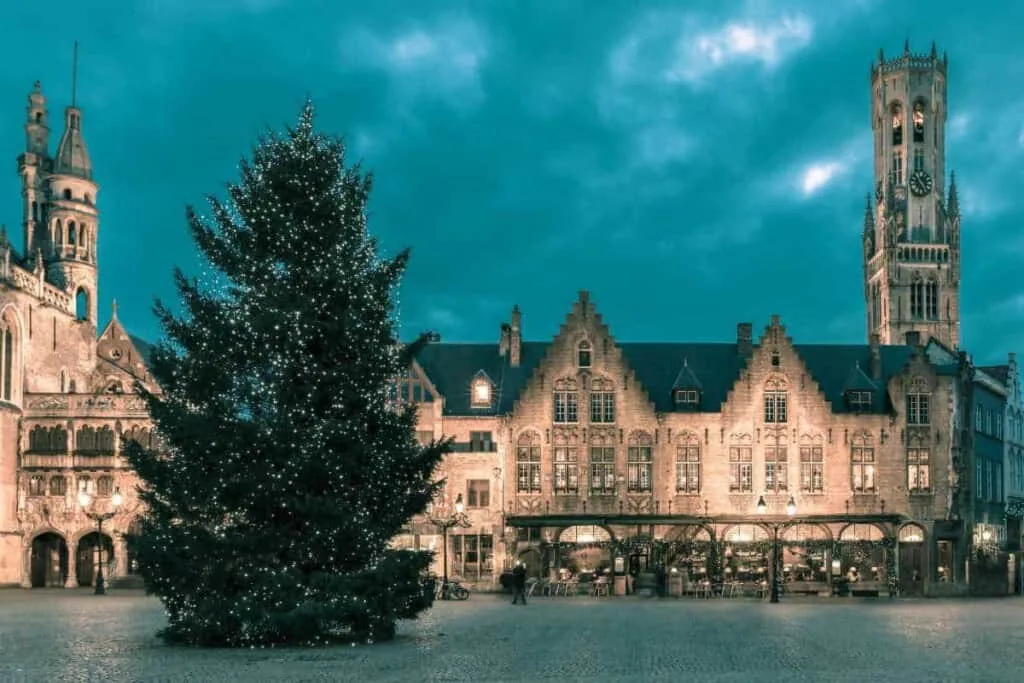 There are several major rivers in Europe that are particularly suited for Christmas market cruises.
The most famous one is probably the romantic Rhine as it takes you to fairy-tale villages and towns that are world-famous for their Christmas markets: Strasbourg, Mainz, Koblenz, Cologne, romantic Rhine valley,… These cruises take you to the biggest Christmas Markets in Europe in a very comfortable way.
I particularly like the castles and small villages of the Rhine valley with their cobblestone streets, half-timbered houses and their location next to the Rhine river.
READ: Highlights of a River Cruise in the romantic Rhine valley
However, also the Danube will take you to, particularly quaint Christmas markets of important German, Austrian, and Hungarian towns such as Nürnberg Christmas market, Regensburg, Vienna or Budapest.
When to go on a European Christmas market cruise?
Most Christmas markets in Europe open already by the end of November or the first weekend of December. Most of them last until New Year's Eve.
It's going to be cold, thus pack enough warm clothes as temperatures can get below 0°C in December. But don't worry; your boat cabin will be nicely warm!
What to eat on European Christmas markets?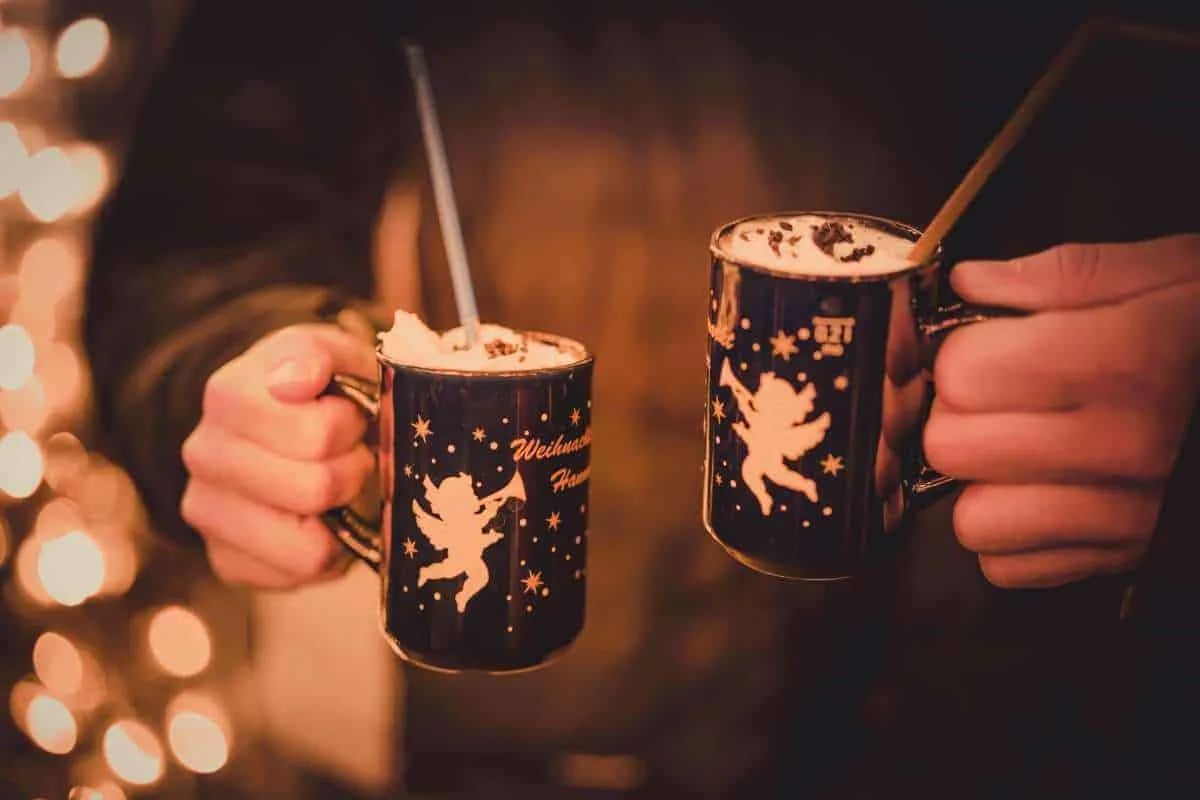 The main reason why people rave about European Christmas markets is mostly the food! Indeed, during the festive season, you can enjoy hearty food that you can't get during the rest of the year. Except for German sausages. Those can be eaten anytime, all year round. 🙂
Often each Christmas market has its very own typical delicacy. Please ask your cruise operator before leaving your cruise ship which is the regional typical food to try on the Christmas market you are about to visit.
Some of the best things to eat on European Christmas markets are:
Mulled wine
Mulled pear or apple cider
All types of sausages
Potato pancakes
Roasted almonds
Crepes and waffles
…and so much more!
A Danube vs Rhine Christmas market cruise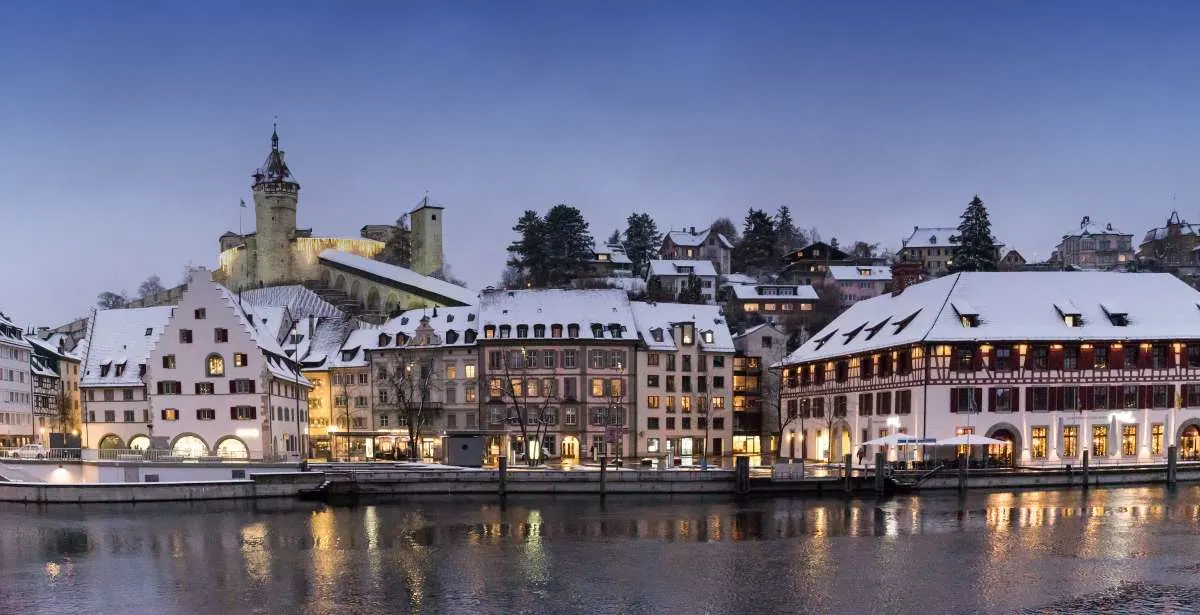 This is probably the question of all questions. Whereas I will enter more into details throughout the article, the main differences between a Danube and a Rhine Christmas market cruise are
the size of the towns you are going to visit
the time spent on the boat
Indeed, a Rhine cruise takes you often to smaller villages such as in the romantic Rhine valley. On top, the cruising distances between villages and towns are smaller. Thus, generally speaking, you'll spend less time on the boat.
The Danube Christmas market cruises take you, in general, to larger towns that are further away from each other such as Nürnberg, Vienna or Budapest.
---
Hola! I am Paulina, a fervent travelette who crossed the Atlantic Ocean by Boat HitchHiking. On my blog, you'll find all the tips to make the most of your holiday. Get ready to enjoy outdoor and sustainable travel like hiking, cycling or sailing. Let's hit the road together!