Once again I am inbetween 2 travel episodes. Just left Tenerife and a longer roadtrip is waiting. In the meanwhile I am glad to spend some quality time at home with my family and friends. It's exactly what I needed after 3 months of season work in Tenerife. But even at home I can't get rid of that relentless wanderlust syndrome. Driven by that restlessness, I discovered some hidden jewels right at my doorstep: Eastern Luxembourg is so charming! Especially if you discover it by bike!
[Versión española abajo]
Since I have no clue where to ride, I browse, just like any other tourist, the webpage of National Tourist Board. They informed me that a cycle tour called "Panorama Route" passes right through my town Echternach! That sounds like an invitation that I can't deny! But… what the heck: 43km?!
I didn't even know that Eastern Luxembourg is THAT big! The round tour brings me from Echternach via Rosport to Hinkel. Here I am supposed to get up that HUUUGE hill to Girsterklaus.
Forget about that… I know that hill and nobody will get me up there! Instead Kulturhaff Millermoler selling regional products and its charming terrace is much more appealing for me… Paulina, don't get distracted!!
Next village is Born (to be wild?) and Metzdorf. Riding along the Sauer river is just gorgeous! Once again markers on the road invite me to try&buy local spirits or to stop for "Coffee and Cake".
This route is getting really hard… I didn't know I had to resist so many temptations! But the hardest part is yet to come when you ride uphill to Givenich and Mompach.
I've never been in Givenich before, even it's only a 15 min drive away from home. It's so pretty and rural that you even forget that it hosts one of the most important prisons of Luxembourg. But what a prison!! It comes with gardens, a joinery and stalls for cattle breeding. Even the prisons seem idyllic here!
After Mompach, Osweiler village is next! It has impressive views on the towers of Echternach's basilica, the end of the bike tour.
This region of Luxembourg is so quiet and doesn't match at all the image many people have of Luxembourg: a country full of rich people and their banks.
The "European Quarter" and the financial districts never seemed farer away than here. The road takes you to the lake recreation area of Echternach and ends at the medieval market place of the town. Echternach has plenty of things to offer which you can read in this post. It's a paradise for hikers and outdoor lovers.

Back at home I fell like I've been on a fairy tale excursion. Full of new and positive impressions, I enjoy to be back to the roots. Sometimes you just need to get out there: hidden jewels are waiting for you at your doorstep!
If you want to explore the hotspots and learn about the history of Luxembourg City while riding a latest e-bike, then a guided e-biking tour is a perfect activity for you. – Get tickets here.
Do you have any favorite places near you home? I can't wait to hear about them!
Sauer River in Echternach – El rio Sauer en Echternach
---
Take your time at Echternach's lake… It's just ideal to recover from the bike tour! Despite its large leisure options, the location still remains an oasis of peace and tranquility. It has a lot of picturesque and hidden corners for all those who want to spend some 'me' time amidst nature. With some luck you'll see rare fish or bird species in their natural habitat. Recently there have been spotted a lot of turtles too!
---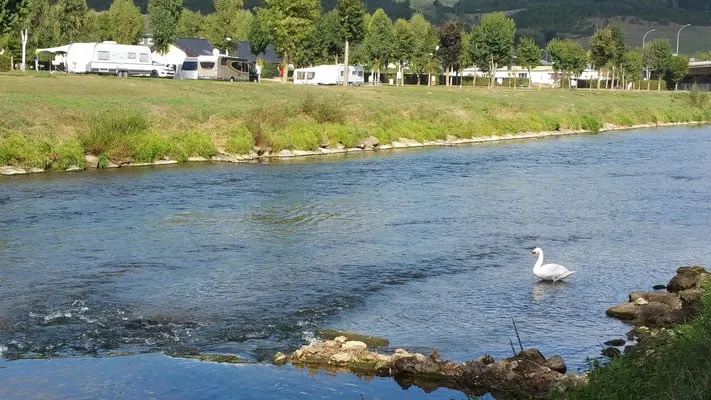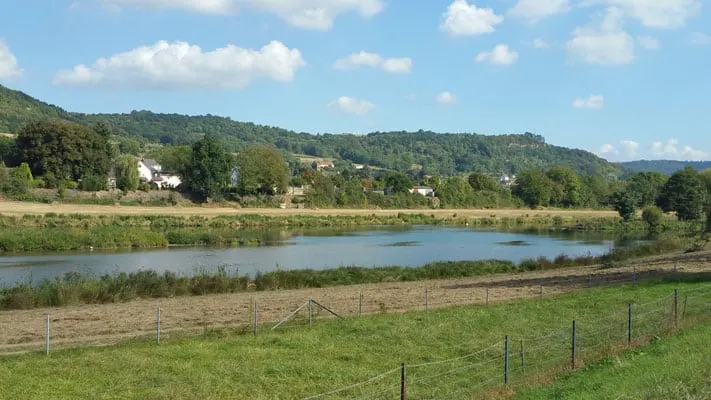 Otra vez más me encuentro entre 2 episodios de viaje. Mientras tanto me alegro mucho de poder pasar tiempo con mi familia y mis amigos en Luxemburgo. Es justo lo que necesitaba tras 3 meses de trabajo intenso en Tenerife. Pero incluso en casa, no me puedo liberar de este síndrome implacable de viajar. Llevada por esta inquietud de descubrir, me encontré con unas joyas escondidas justo fuera de mi puerta. ¡El este de Luxemburgo es tan precioso! ¡Sobre todo si lo descubres en bici!
Como no tengo ni idea a donde ir con mi bici, consulto como otra turista más, la página de la Oficina Nacional de Turismo de Luxemburgo. Me informan que hay una vuelta en bici, llamada "Panorama Route", que pasa justo delante de mi casa en Echternach. ¡Suena perfecto! Pero… ¿¡cómo: 43km?! ¡Ni siquiera sabía que el este de Luxemburgo es TAN grande! El recorrido me lleva de Echternach via Rosport a Hinkel. Aquí se supone que hay que subir un monte ENOOORME a la Girsterklaus. ¡Conozco este monte y ni de broma subiré allí! En cambio el Kulturhaff Millermoler me atrae mucho más con sus productos regionales y su terraza encantadora… ¡¡Ayyy no te distraigas!!
Los siguientes pueblos son Born y Metzdorf. ¡El carril bici al lado del río Sauer es precioso! De vez en cuando señales en la ruta me invitan a probar&comprar aguardientes locales o de parar por "Café & Pasteles". Esta ruta empieza a hacerse muy dura… ¡no sabía que tenía que resistir a tantas tentaciones! Pero con la colina a Givenich y Mompach, la parte más dura me espera todavía. Es tan bonito y rural que se olvida que una de las carceles más importantes se encuentra en mitad del pueblo. ¡¡Pero que cárcel!! Viene con jardines, carpintería y una pequena granja. ¡Aquí hasta las carceles parecen idílicas!
Tras Mompach viene el pueblo de Osweiler que tiene vistas impresionantes a las torres de la basílica de Echternach. Esta zona de Luxemburgo es tan tranquila y no pega para nada con la imagen que tiene mucha gente de fuera de Luxemburgo: un país de bancos y gente rica. El carril te lleva hasta la área recreativa del lago de Echternach y acaba en la plaza medieval del mercado. Echternach tiene muchas cosas que hacer, que podéis leer en este post. Es un paraiso para senderistas y entusiastas de deportes outdoor.

De vuelta en casa me siento como si hubiera estado en una excursión maravillosa. Llena de impresiones nuevas y positivas, disfruto de haber vuelto a las raices. A veces solo tienes que salir: ¡las joyas ocultas están esperándote en tu puerta!
¿Tienes algún lugar favorito cerca de tu casa? ¡Me encantaría si lo compartes con nosotros!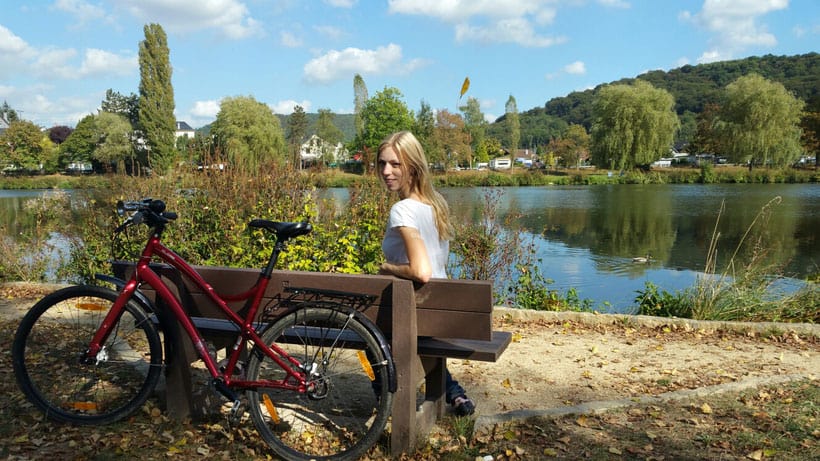 ---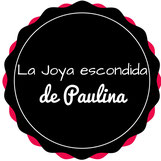 Toma tu tiempo en el lago de Echternach… Es ideal para recuperar después de esta larga vuelta en bici. A pesar de sus numerosas opciones de ocio, el lago de Echternach sigue siendo una oasis de paz y tranquilidad. Tiene muchos rincones escondidos con mucho encanto para todos los que disfrutan de estar rodeados de pura naturaleza. Con un poco de suerte vas a ver especies de peces o aves raras en su hábitat natural. ¡Recientemente también se han visto muchas tortugas!
---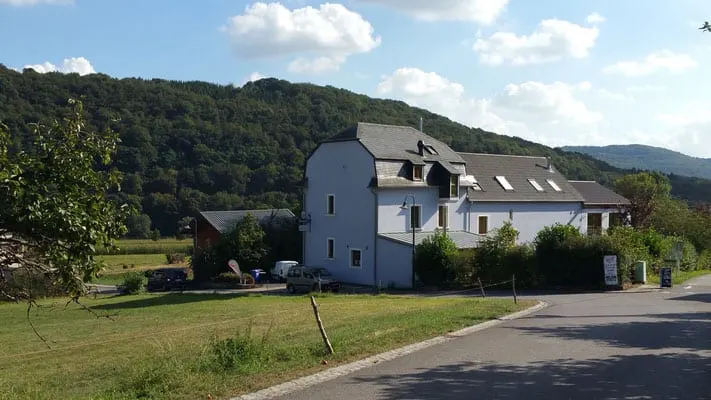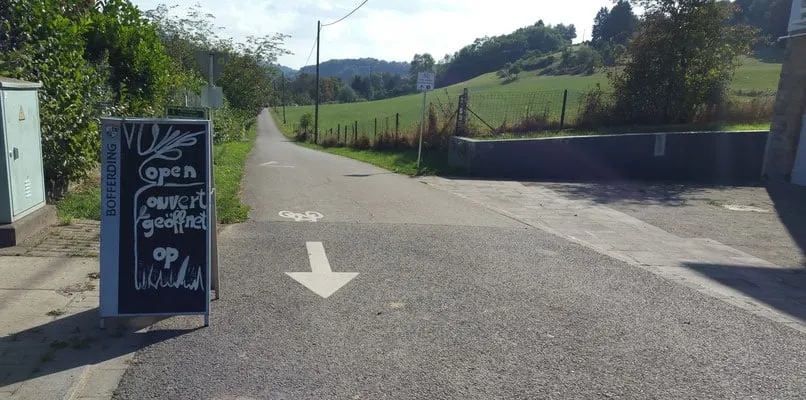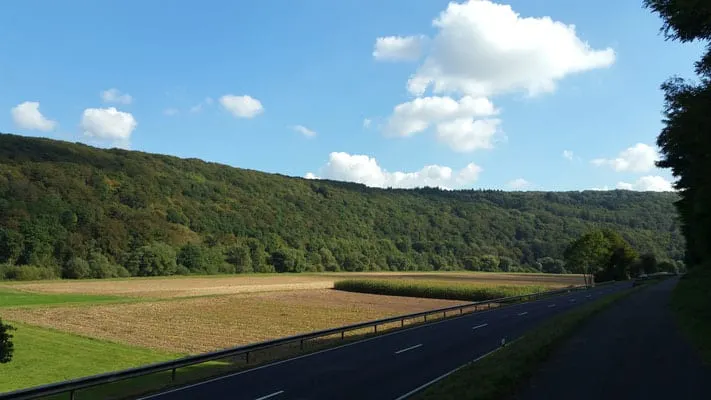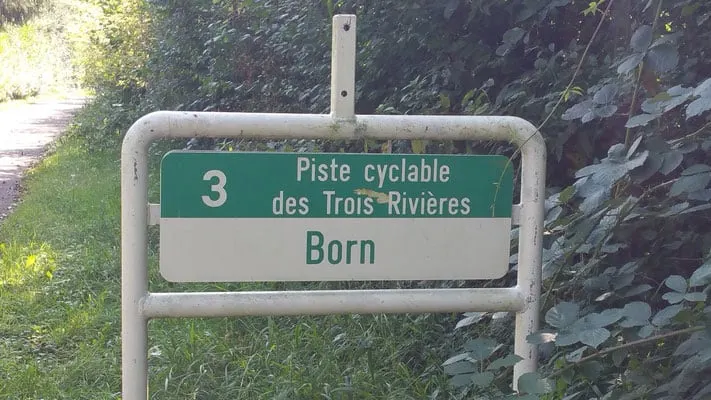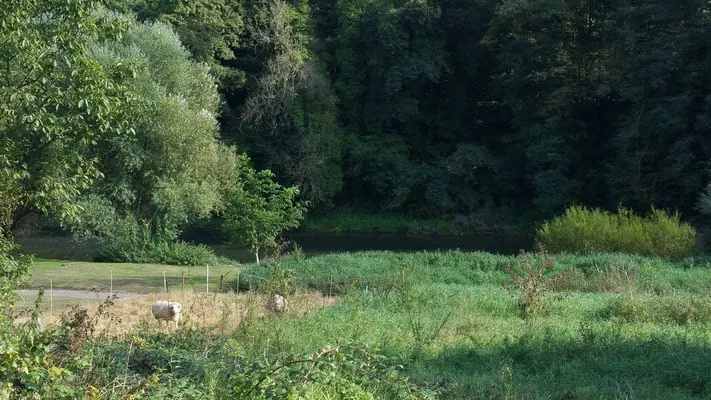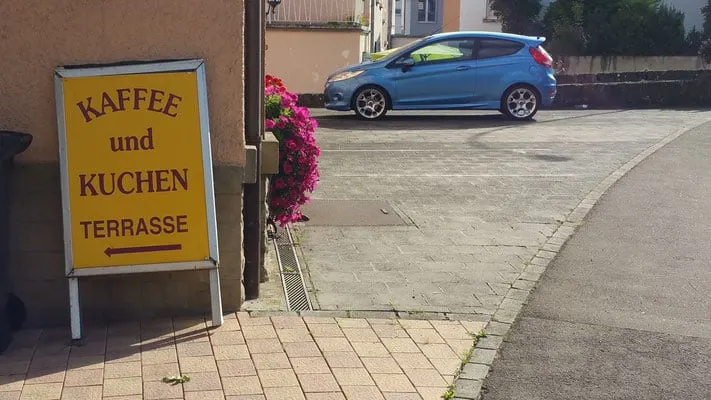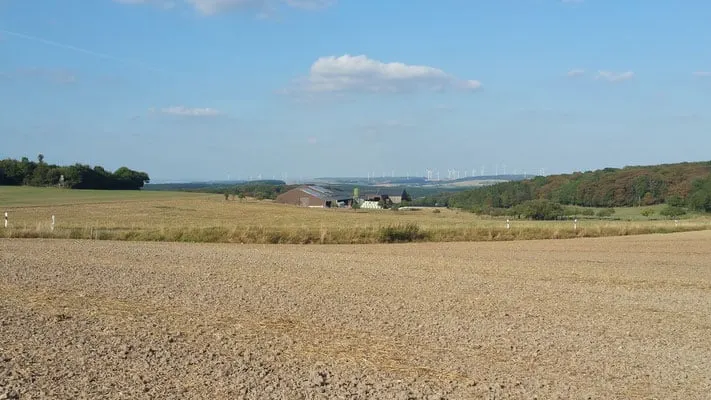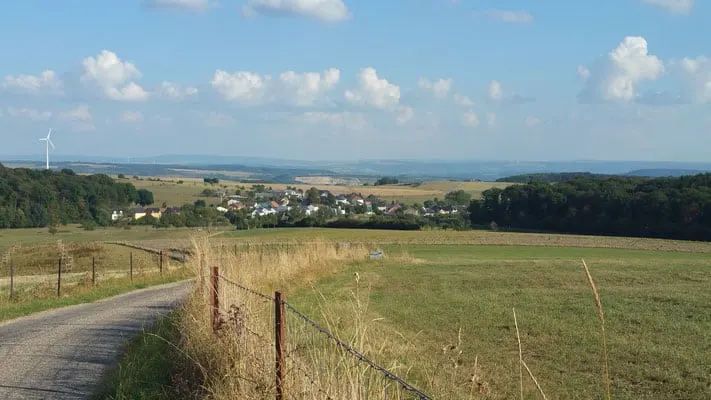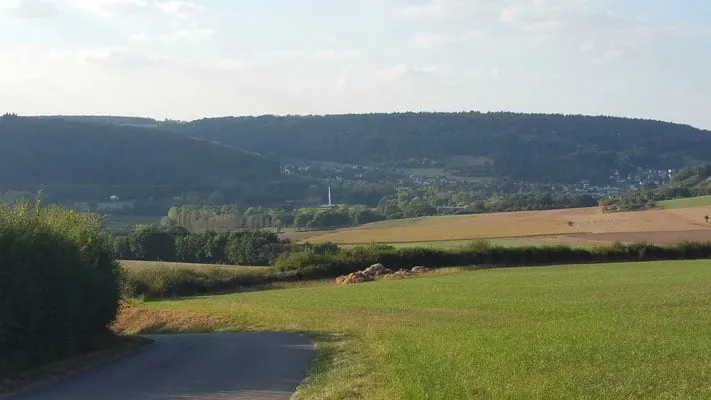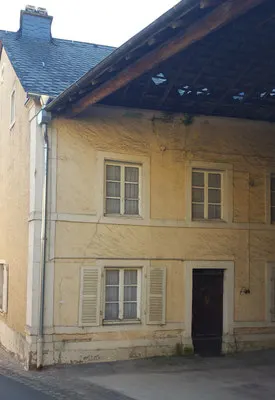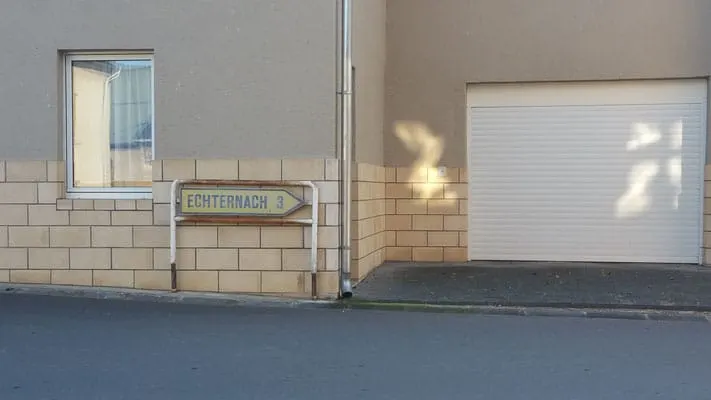 ---
For more information about tourism in Luxembourg, I recommend the following webpage: Visit Luxembourg!
Para más información sobre turismo en Luxemburgo, os recomiendo la página siguiente: Visit Luxembourg!
Lo siento mucho que haya tantos enlaces en inglés. Solo unos pocos eran disponibles en espanol.
---
---
Hola! I am Paulina, a fervent travelette who crossed the Atlantic Ocean by Boat HitchHiking. On my blog, you'll find all the tips to make the most of your holiday. Get ready to enjoy outdoor and sustainable travel like hiking, cycling or sailing. Let's hit the road together!