Hikers; Luxembourg is made for you! There are so many trails in this tiny country that I guarantee you that you will not be able to do them all in one week. After being on the road for almost 6 months and hitchhiking the Atlantic ocean, I can't wait to discover the hidden gems of my lovely little Luxembourg.
Maybe, the only Grand-Duchy in the world cannot show off with super high peaks, but it can definitely exhibit some of the most romantic fairy-tale castles in Europe. Without any exception, all of them can be combined with exciting hiking trails. In this post, I want to show you 2 less known castles in the country's center: Hollenfels and Ansembourg.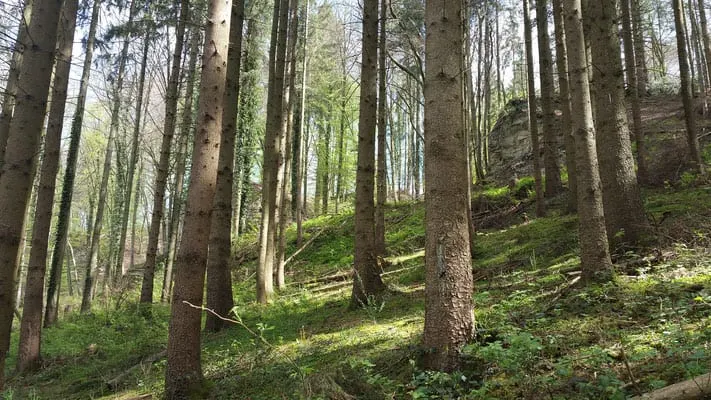 The trail starts in yet another enchanted place: the valley of Marienthal. The former Dominican cloister has been turned into a youth center offering numerous sports activities. The site is an oasis of peace and tranquility (on a Sunday!) that seems just to have sprung from ancient medieval times. Discover another fairy-tale experience in Luxembourg with MadeinNigeria.
No noise, only birds twittering and water murmuring. Off Season is a perfect time to visit Luxembourg, as well as many other European countries. Learn more about the advantages of visiting Europe during off season.
The trail goes up into the forest along impressive rocks. If you're attentive, you'll spot some rabbits or mice. Or a small-sized statue of the Virgin Mary hidden in a natural hollow of a rock. The dense woods give the trek a very mysterious touch which is enhanced by huge rock formations and a rippling stream. After walking for 2 hours, you'll reach a view point with a breath-taking outlook on the Marienthal site.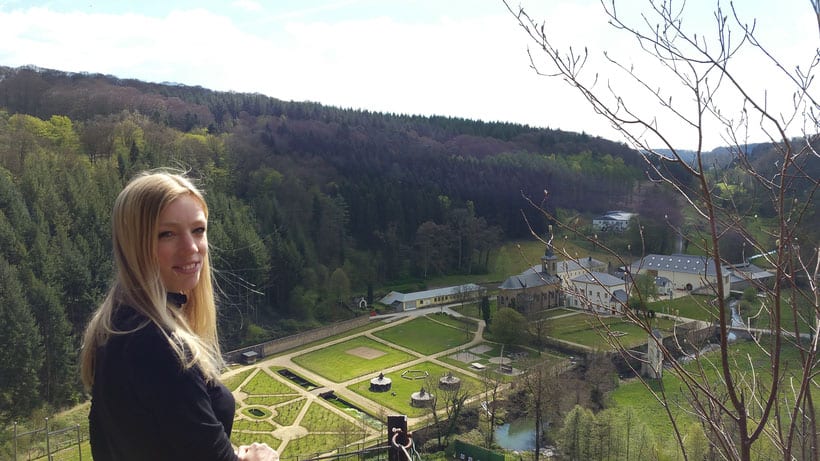 Continue walking and you'll pass along some ponds with high-growing reef plants. It's the perfect place to have your lunch break. The relaxing effect of this view is guaranteed. As we go on, almost bewitched, we reach the ruins of a former mill? It's an authentic treasure hidden amidst dense bushes and framed by a tiny river.
After walking for another 2 hours, you will finally reach the first castle. The most remarkable element of the Hollenfels castle is its 40 m high rectangular tower. While accessing the site by a massive brick bridge, you will immediately feel transposed into medieval times. From the plateau, you will enjoy some impressive views on the Eisch valley. I could have stayed here for hours contemplating lush green nature.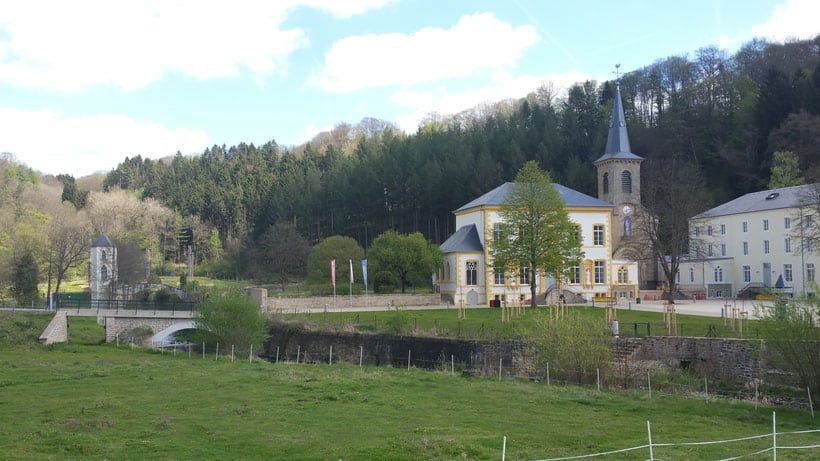 But it's time to hurry up in case you want to reach your final destination before darkness: the second castle, called Ansembourg. To me personally, Ansembourg castle is even more impressive than Hollenfels. It'also one of the prettiest castles in Luxembourg.
It is not only of a completely different style but also from an earlier age. Between the vast courtyard and the immensely elaborated gardens, I didn't know where to look first. This area lets you feel immediately as in the era of elegant barons and posh marquis. And just I couldn't resist to mime some affected behavior of a Louis XIV or a Marie-Antoinette.
I guess I just got totally a carried away by the fairy-tale setting…
---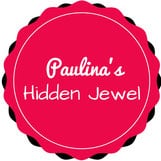 You love this place so much that you don't want to leave anymore? So then I have good news for you! You can sleep just in front of an authentic fairy-tale castle. Even when your traveling on a budget, this dream can become reality when you book the Youth Hostel Hollenfels.
---

First castle in sight!

100% relax at the ponds along the trail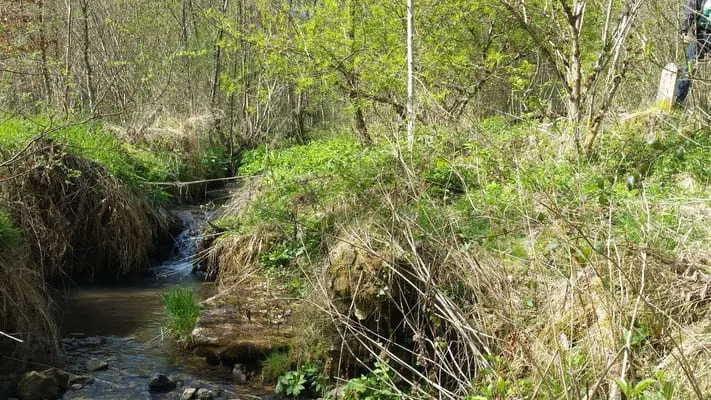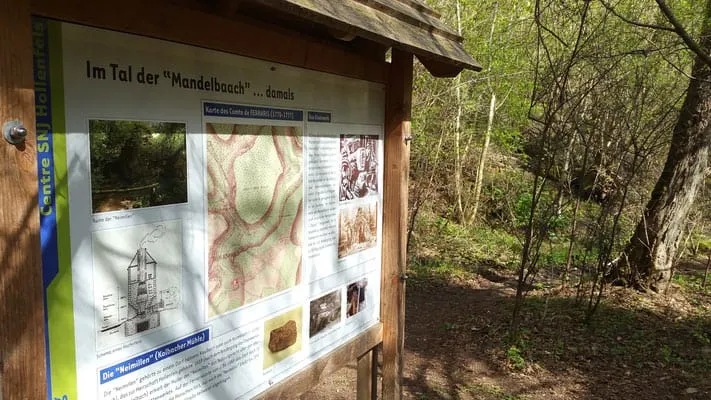 Approaching Hollenfels

Cute House in Hollenfels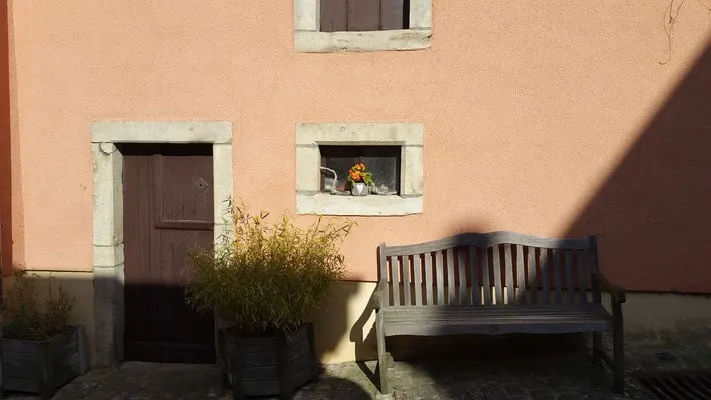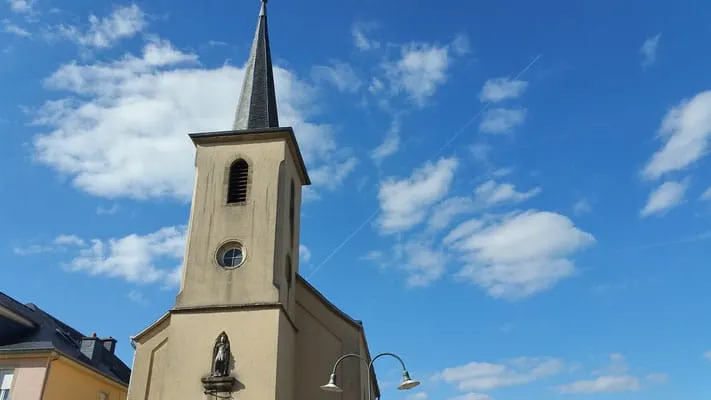 First castle: Hollenfels

Details

View on Eisch Valley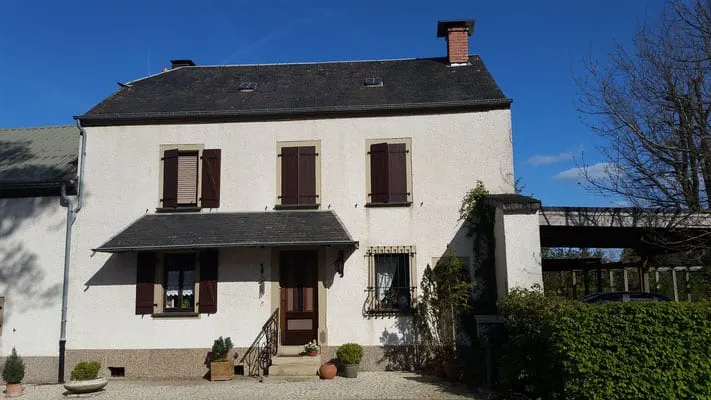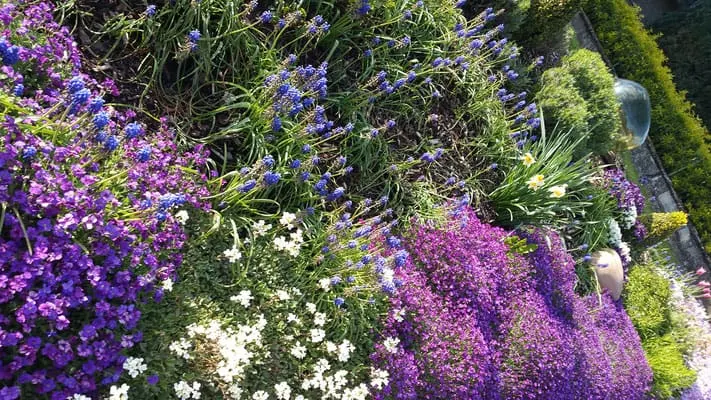 Approaching the second castle

Entrance to Ansembourg Castle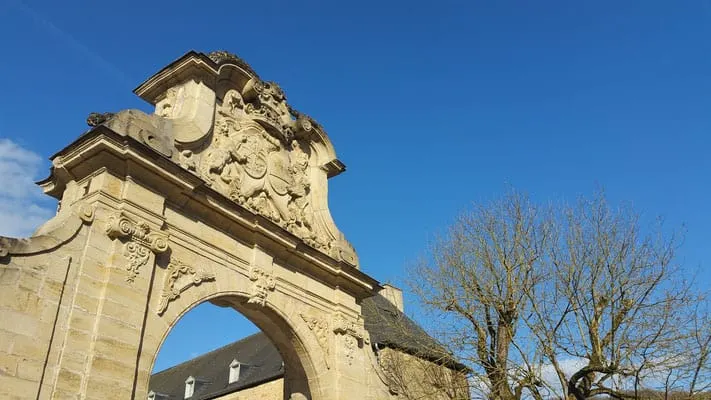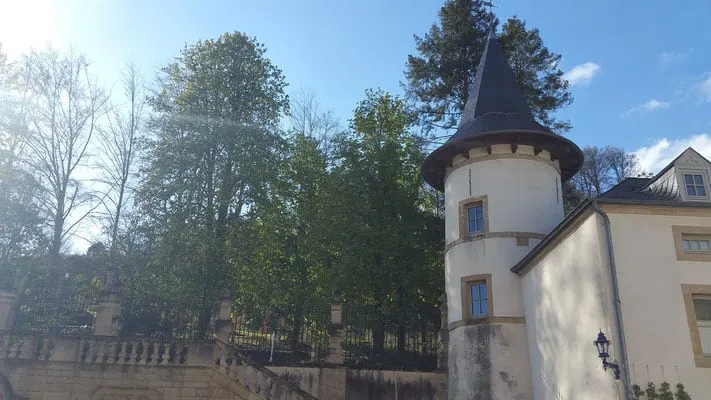 Lost in time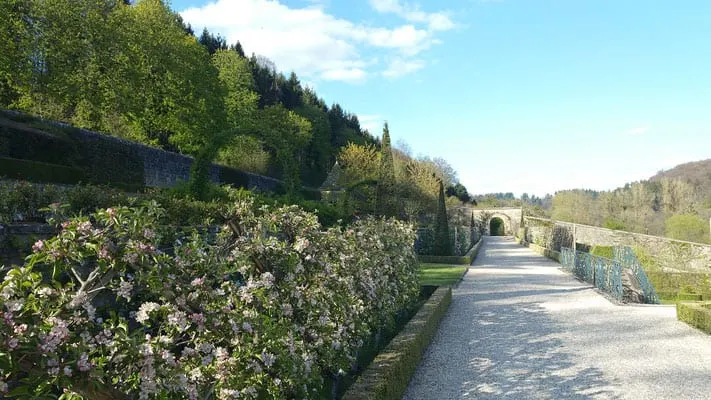 The castle's labyrinth

Wandering around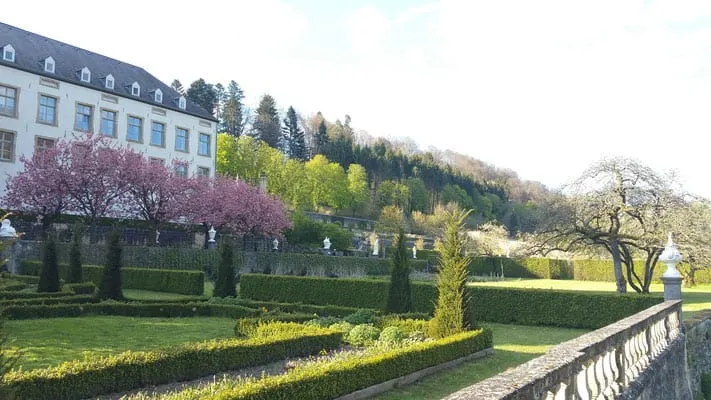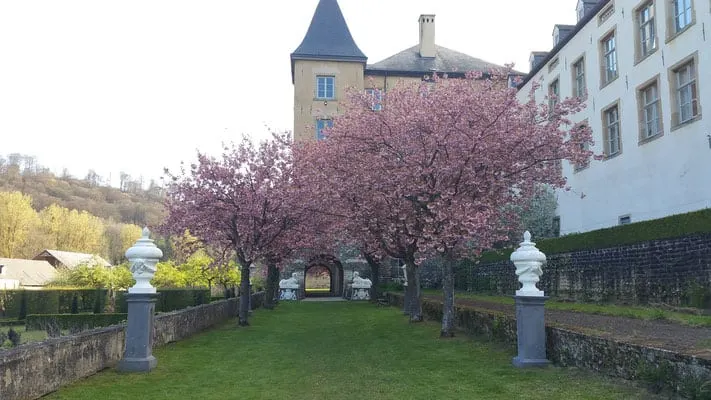 Favourite Detail

Tiny Paulina

Natural Framing

Into the green
---
---
Disclaimer: This posts contains affiliate links. In case you purchase one of the items, I'll receive a small commission. The price remains the same for you.
Hola! I am Paulina, a fervent travelette who crossed the Atlantic Ocean by Boat HitchHiking. On my blog, you'll find all the tips to make the most of your holiday. Get ready to enjoy outdoor and sustainable travel like hiking, cycling or sailing. Let's hit the road together!