Berdorf, Luxembourg has something for everyone- beautiful landscapes for nature enthusiasts and plenty of activities to keep thrill-seekers busy.
Whether you're looking for a relaxing camping getaway or an action-packed adventure, Berdorf camping is the perfect destination.
From breathtaking hikes through peaceful forests to thrilling mountain biking trails, there's no shortage of things to explore in Berdorf. If you travel Luxembourg, you can't skip this village in the Mullerthal region.
With so much variety, it's easy to see why outdoor lovers flock from all over the world every year! So come join me as I uncover some truly unique experiences that make this region truly special.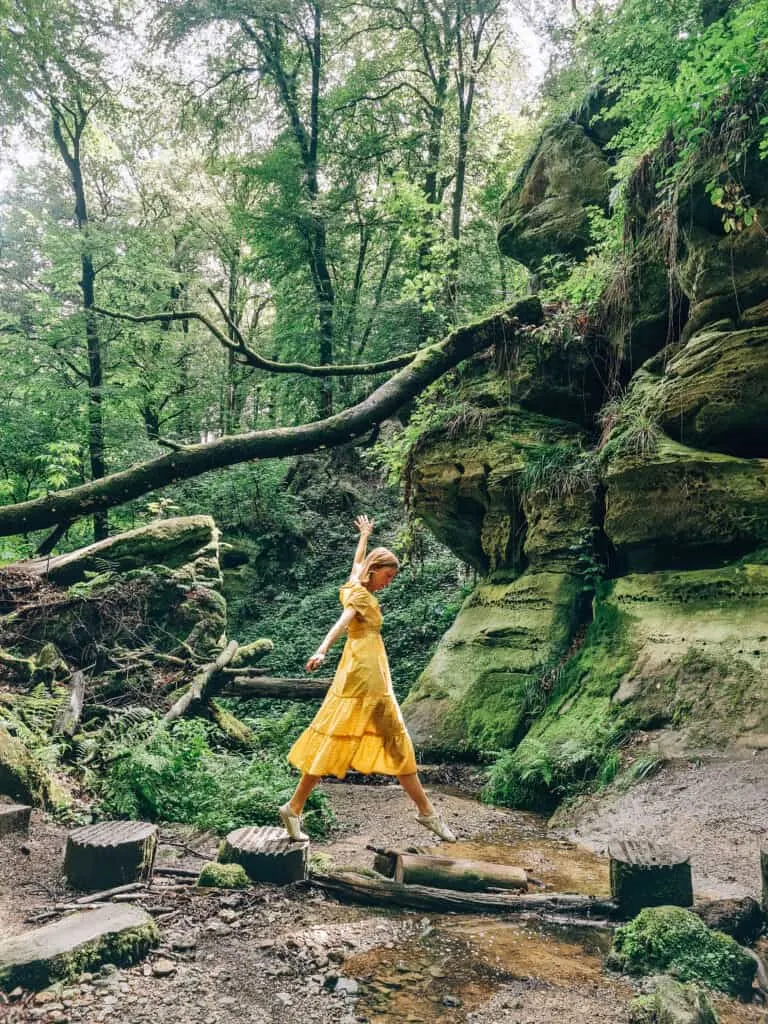 This blog is supported by you, dear reader. If you purchase through a link, I earn a small commission. As an Amazon Affiliate, I earn from qualifying purchases.
My favorite Camping in Berdorf: Camping Belle-Vue 2000
Camping Belle Vue Berdorf has a special place in my heart and is a campsite I'll definitely revisit. Its ideal proximity to all that Berdorf is famous for (trails, caves, historical sites, and more) along with its excellent amenities on-site, make it perfect.
Whether you're staying with family or are retreating with a loved one, the peaceful atmosphere, eco-friendly setup, central location, and welcoming staff of Camping Belle-Vue can't be faulted.
During my stay, I felt as though I was in a home away from home and would definitely return in the future.
They have a large amount of accommodations to choose from: cabanas, safari tents, tiny houses… all you need to be close to nature! – Book your stay here
1. Getting to Know Berdorf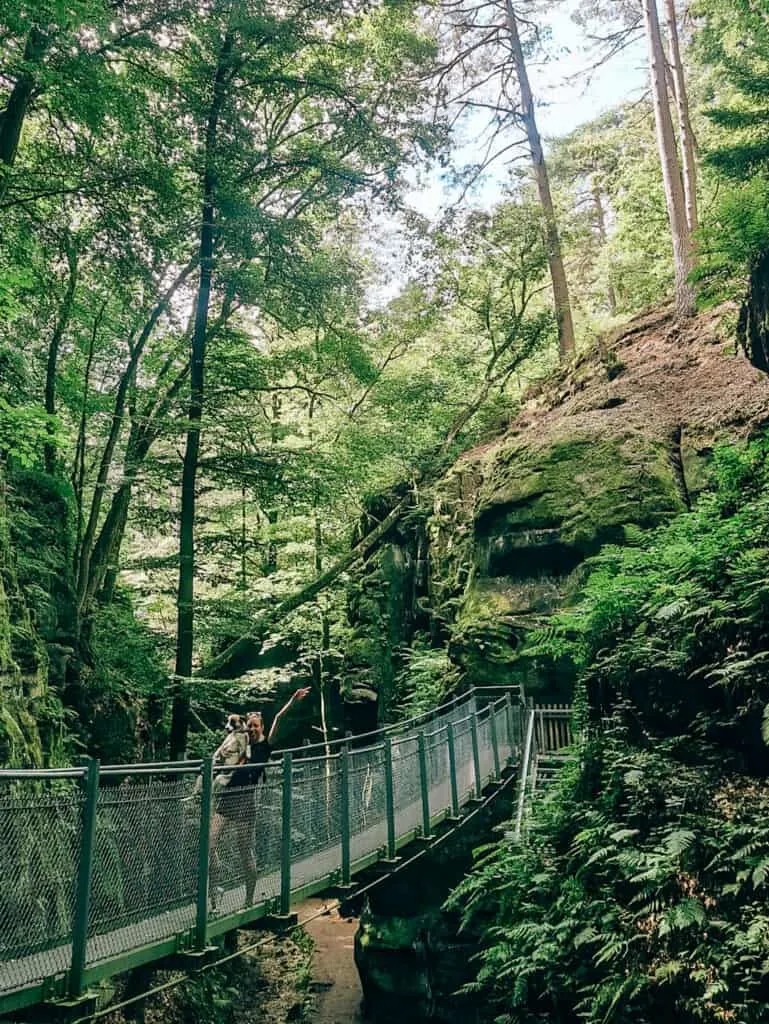 Berdof's prime location in Luxembourg's 'Little Switzerland' is just a stone's throw from many of the region's gems including Beaufort Castle and Echternach.
This central position makes Berdorf a superb base for anybody who wishes to explore all that the region is blessed with.
Many visitors visit Berdorf to take in the unique landscaping that spans forest land, mountains, and remarkable historic points of interest.
However, Berdorf is probably most renowned for its intriguing rock formations which offer the perfect challenge for climbers and hikers alike.
Whether you want to embark on a thrilling rock climbing Berdorf adventure or work up a sweat hiking to an otherworldly vista point, you will have plenty of options to do so.
2. Hiking Trails in Berdorf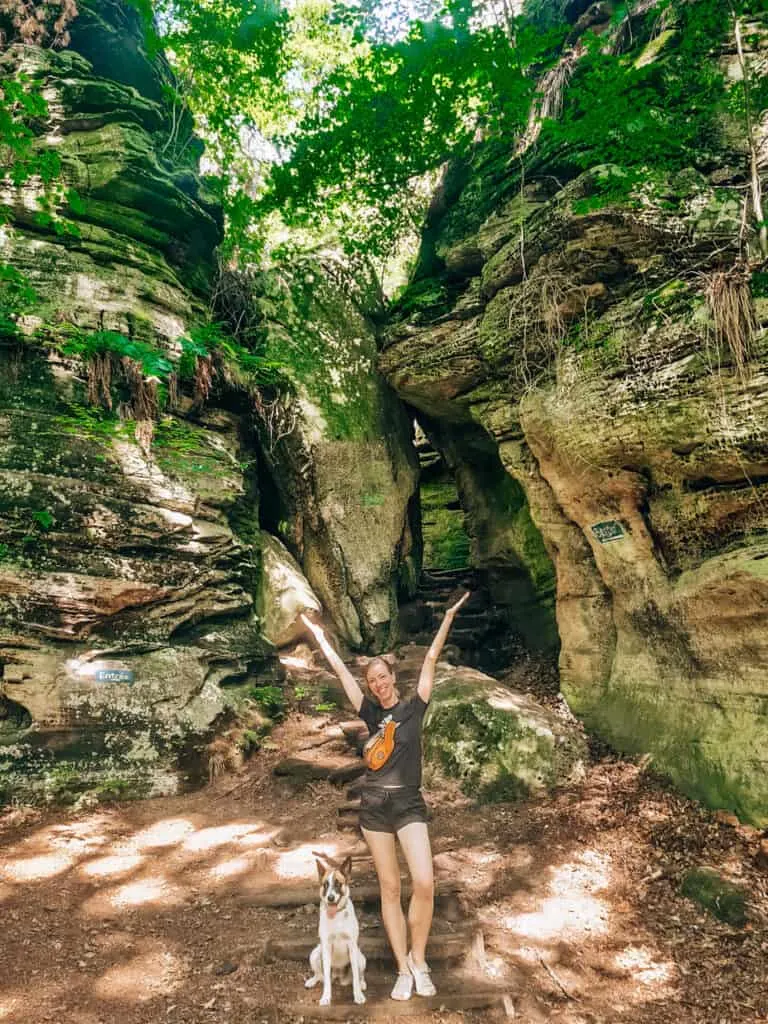 Berdorf is a hiker's paradise and let me tell you why. As mentioned, there are over 150 hiking trails here for all types of walkers.
If you consider yourself to be a pro, there are many moderate and more complex routes.
On the other hand, if you consider yourself an amateur walker, the well-maintained hiking paths in Berdorf offer a range of scenery including canyons, rivers, forest scapes, and fantastic vantage points atop not-so-steep cliffs.
Hiking trail recommendations:
The infamous Mullerthal Trail spans 112km and is divided into several hiking trails depending on your experience. It can be done in shorter sections though.
Autopédestre Trail Berdorf – This hiking trail takes you right into the fascinating rocky world of the region and to two geological highlights: the Perekop and the Huel Lee.
B8 Trail – is the longest local ike in Berdorf. Diverse trail through the rocks (Mandrack Passage) with scenic views of various valleys.
B5 Trail – The rock formations around Berdorf are like a big adventure playground: you will discover narrow crevices, naturally created labyrinths, bizarre rock shapes and much more.
The B2 Trail – is 4.2km long and is considered a moderate trail. It takes you to some of the most picturesque rock formations in the area, including the Labyrinth, Devil's Island, and Wanterbaach.
3. Berdorf Climbing Adventures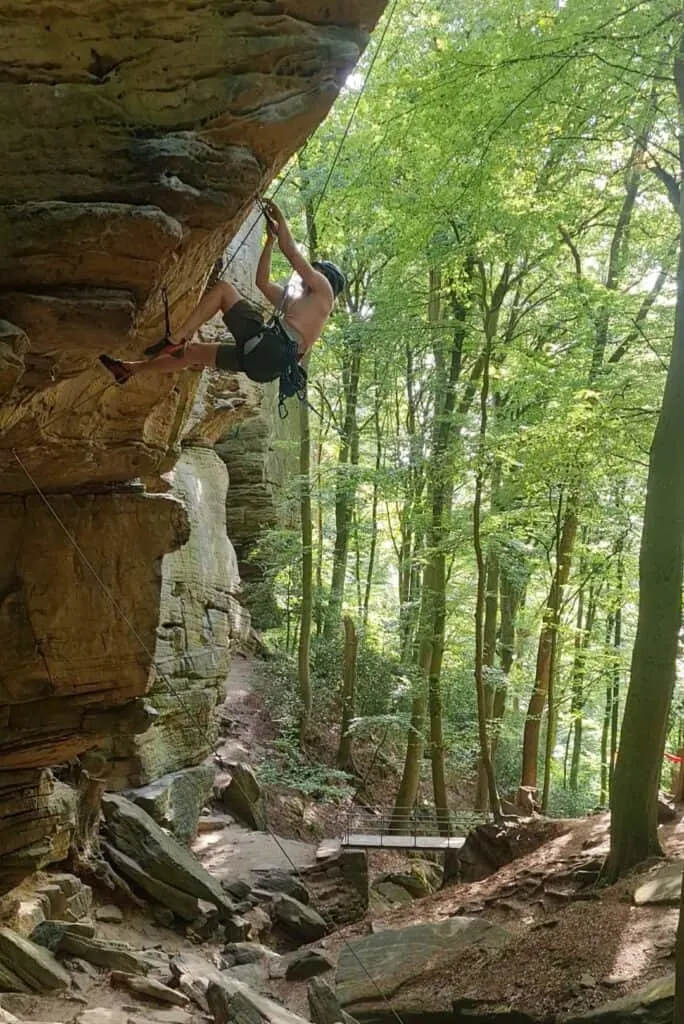 One of the best things about Berdorf camping for me was that I was positioned perfectly for all types of rock climbing.
Though I'm by no means an expert climber, I developed a passion for the activity as I learned so much about the million-year-old crags.
Climbers of all levels from all corners of Europe flock to Berdorf to climb Wanterbach, the area where climbing is legal.
Climbing in Berdorf will require you to be a member of one of the two international climbing associations UIAA or IFSC and present a valid ID card as proof.
You can find the climbing spot here and should be warned that climbing outside of this area is strictly prohibited.
Before setting out for an exhilarating rock climb, I've included a list of how to prepare below:
Ensure proper training beforehand
Check the weather forecast
Pack all of the equipment you'll need
Inspect your route
Stay hydrated during your climb
Have an emergency plan
4. Exploring Berdorf's Caves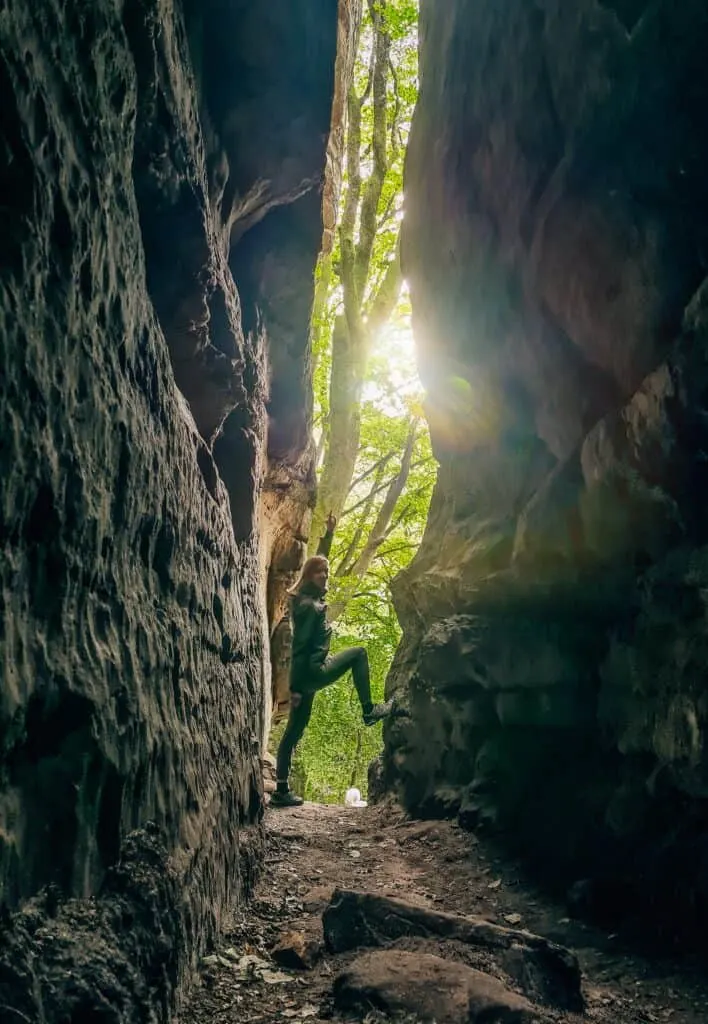 One of my favorite highlights of the village was unearthing Berdorf's captivating underground cave network.
The caves of Berdorf are millennia-old formations and shouldn't be explored without a proper guide.
I highly recommend visiting 'Devil's Island', 'Räuberhöhle' and 'Hohllay,' if you consider yourself an adventurer. And, likewise, the Predigtstuhl and Huel Lee are equally intriguing nature hotspots.
I always prefer to go with a friend, since I am a bit claustrophobic. But I loved exploring these mystical realms, absorbing their geological significance.
Caution is key: caves demand proper gear and no solo expeditions due to hazards. To visit some great caves, I recommend the B2 hiking trail in Berdorf.
5. Mountain Biking Adventures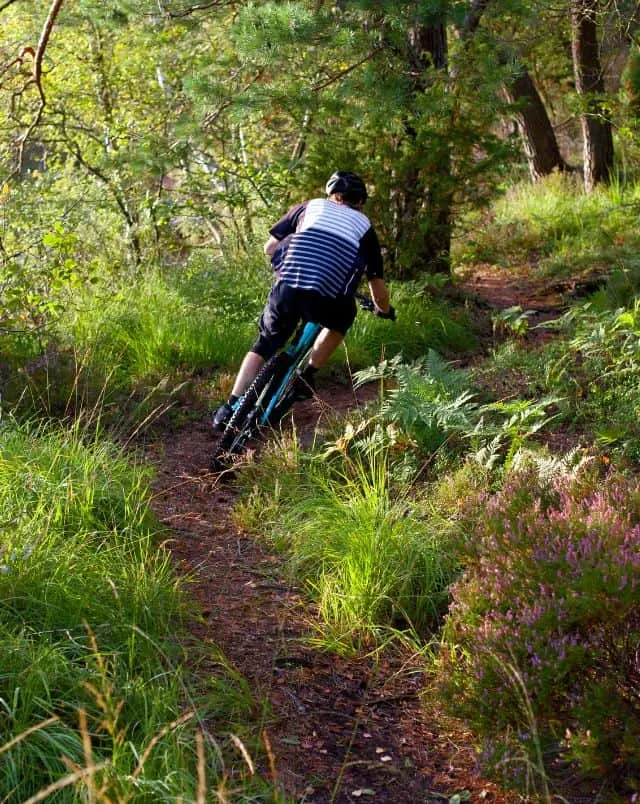 Mountain biking in Berdorf is a must-do, offering exhilarating trails amidst Europe's finest landscapes.
Rent a bike from local companies while camping here, as it's a popular sport amongst both locals and visitors.
Exploring the region on two wheels adds a thrilling dimension to your adventure, unveiling diverse terrain and picturesque views.
Trails I recommend for mountain biking in the Berdorf area:
6. Berdorf for Foodies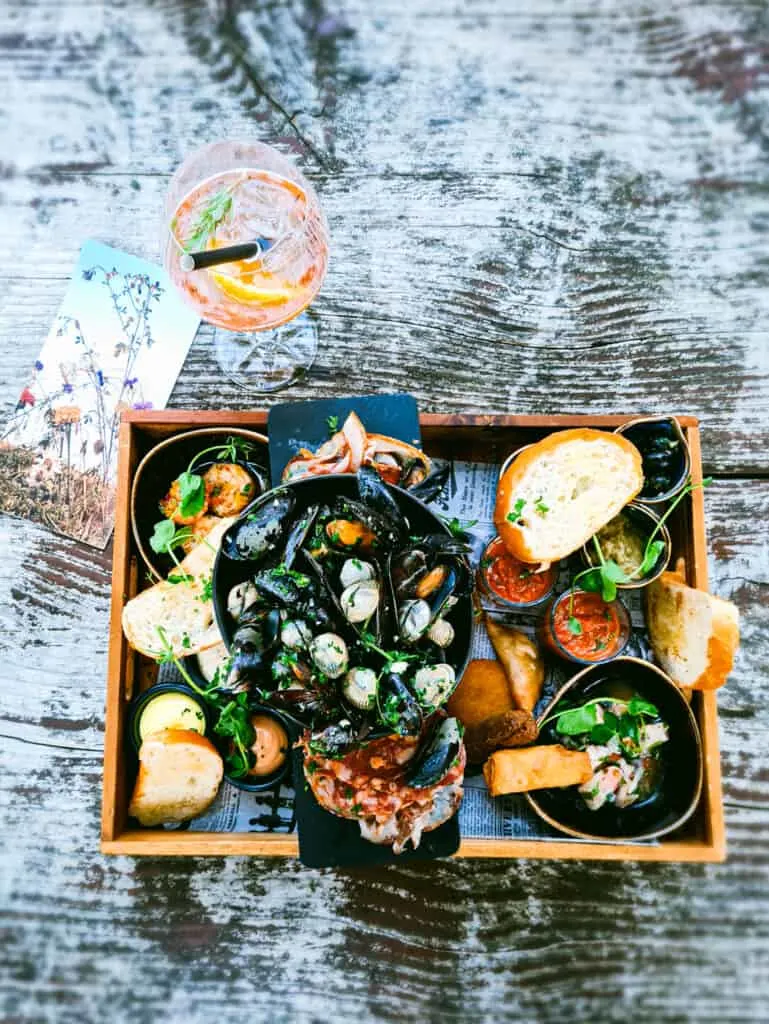 Berdorf isn't just for the adventure seekers, it's also a hit with foodies too. This delightful area in Luxembourg is home to many gastronomical gems.
Hotel Restaurant Brimer is a Michelin-rated restaurant just 1.2 miles from Berdorf in Grundhof. The restaurant boasts an impressive French menu featuring divine dishes such as beef tartare and a bourbon Crème brûlée.
It's also a great hotel, in case you are wondering where to stay in Luxembourg.
For more casual dining, you'll have many restaurants Berdorf style to choose from including the wonderful Cafe-Restaurant Lenert which serves divine pizzas and other Mediterranean favorites.
To recap, my top Berdorf restaurants are:
If you are wondering what to eat in Luxembourg, here are just a few recommendations as a local:
Bouneschlupp – a moreish, hearty soup prepared with green beans, potatoes, bacon, or sausage. You can find this dish in most restaurants in and around the region.
Gromperekichelcher – my favorite dish when visiting Luxembourg, these potato fritters are divinely crispy and seasoned simply with onion and parsley.
Paschtéit – a type of pastry filled with chicken, mushroom, and bechamel sauce. These are very indulgent and one of the tastiest foods I tried during my trip.
Thüringer & Mettwurscht – a spicy sausage that pairs wonderfully with a refreshing cold beer on a summer's day. You can find them at any village party in the summer!
Luxembourgish wine and crémant – the best drink in the world! Again…I'm biased 🙂
7. Visit Berdorf Aqua Tower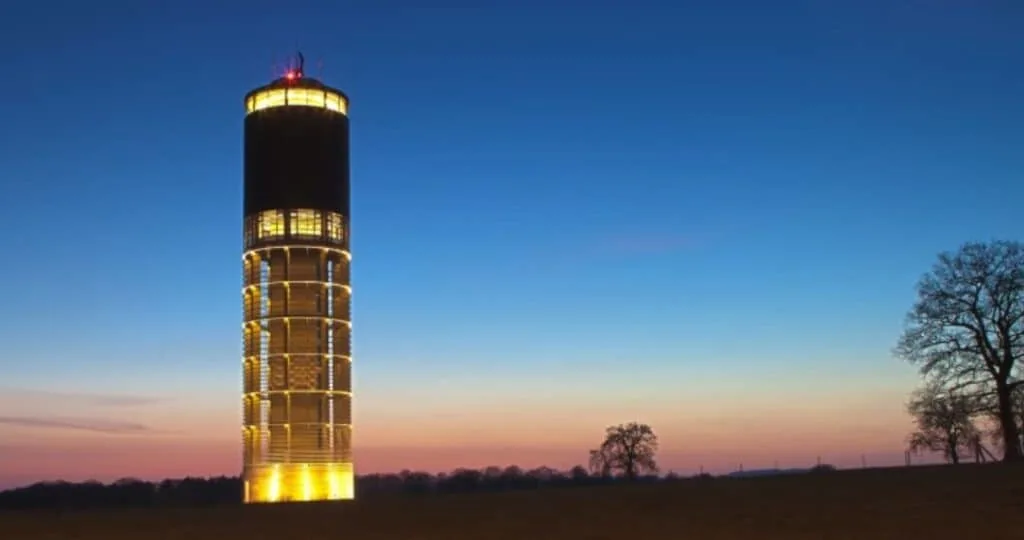 Whilst Berdorf camping, I ventured out to the local Aquatower, a 55ft structure offering stunning 50m high views and educational insights.
Serving Mullerthal's water needs, this unique attraction showcases geology and water themes through exhibits.
Open daily (except Mondays) for €3.50, it's a valuable experience with panoramic scenes and an on-site shop.
Spare a few hours for this distinctive visit during your Berdorf stay, this is an unforgettable activity blending sightseeing and learning.
8. Visit Berdorf Cheese Factory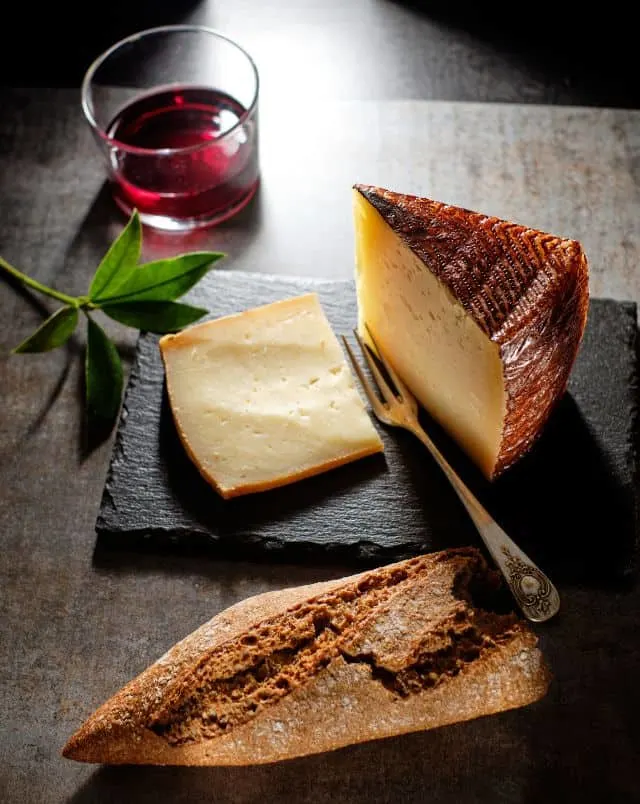 Indulge in Berdorf's cheese haven, Schmalen-Brouwer factory, a must-visit for foodies.
Immerse in Luxembourg's pastoral beauty, where renowned cheeses like "Roude Bouff" are crafted.
Sample a variety of cheeses and dairy delights, gaining insight into traditional production methods.
Beyond cheese appreciation, this experience offers a glimpse into Berdorf's centuries-old lifestyle.
I also highly recommend this spot for its beautifully made ice cream which is a perfect reward after a hike from Berdorf!
Also if you are based in the capital, the cheese factory is one of the best day trips in Luxembourg.
9. Picnicking and relaxing in nature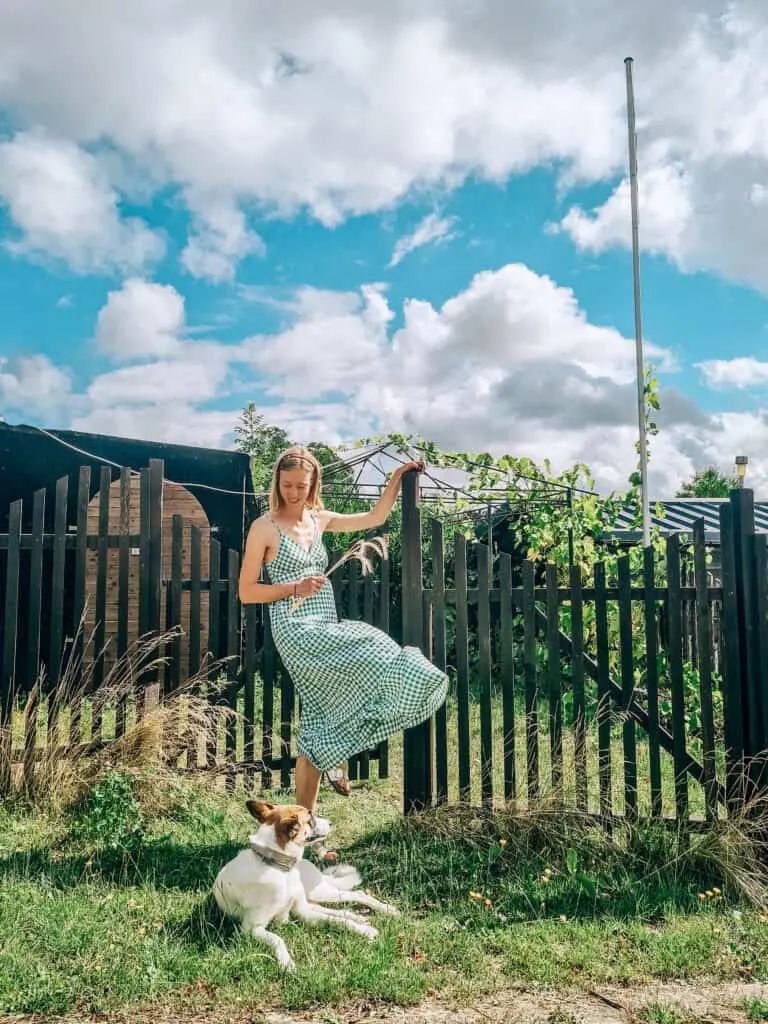 One of the key reasons I decided to stay in Berdorf this summer was to unwind amongst nature.
The serene landscapes of the region are enough to reset anybody's mind and offer a tranquil escape from the hustle and bustle of everyday life.
Meandering rivers, lush forests, and ancient rock formations here are the perfect backdrop for picnicking and simply unwinding.
On one of my Berdorf camping days, I decided to pack up a healthy picnic and head to the panoramic plateau at Hohlay which is nothing short of a perfect spot.
The peaceful waterside by Aesbech Beckon also is sure to rejuvenate the soul if you're in need of quiet.
A visit to Berdorf is the ultimate calling to reconnect with nature and allow your worries to dissipate, even just for a few hours.
10. Daytrips from Berdorf
I truly recommend staying in Berdorf for an extended time and exploring Luxembourg's beautiful east from here. Here are some of my favorite day trips from Berdorf:
Echternach – A short 10-minute drive from Berdorf is Echternach, a pretty town offering a rich blend of history and nature. Explore its charming medieval streets, visit the stunning Echternach Abbey, and experience the vibrant market square. Don't miss the chance to wander along the shores of the serene Echternach Lake! You can also begin the Mullerthal hike trail from here and discover the beautiful landscapes in the region. You never run out of things to do in Echternach.
Beaufort – Just a 10-minute short journey from Berdorf, Beaufort is a haven of natural beauty and historic allure. Explore the grand Beaufort Castle, framed by picturesque woodland before strolling through the village to appreciate its rustic charm. Beaufort is also a gateway to the Beaufort Mullerthal trail, one of the region's most popular hiking areas.
Larochette – takes just over 20 minutes to reach. It is a postcard-worthy destination with a majestic castle perched atop rocky cliffs. You can visit the castle to take in the history and enjoy the views before wandering through the village's cobbled streets. Of course, the highlight of Larochette is a venture into the Larochette Mullerthal trail for a dose of nature's beauty.
Consdorf – A stone's throw from Berdorf, Consdorf takes just over 5 minutes to reach via care and welcomes you with its serene landscapes and outdoor adventures. Explore the labyrinthine caves of the Hohllay and marvel at the unique rock formations. For an immersive experience, take a stroll along the Consdorf Mullerthal trail, surrounded by the region's distinctive beauty.
Dillingen – A short 10-minute journey from Berdorf, Dillingen is a haven for those seeking a peaceful escape. Explore the serene banks of the Sauer River or get adventurous with a kayaking trip before enjoying leisurely walks through its charming streets. I would recommend considering a picnic by the riverbank for a perfect day of relaxation!
My final thoughts about Berdorf Camping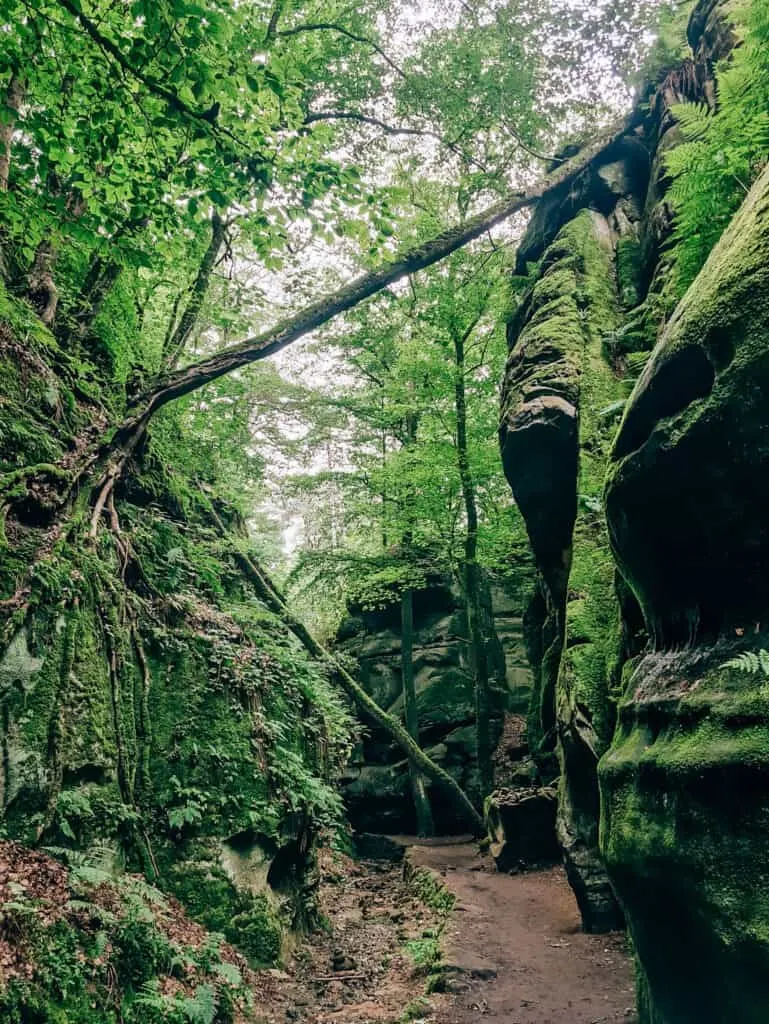 Berdorf has rightfully gained a place in my top destinations in Europe. From the history of Larochette to stargazing in Berdorf and exploring the popular Mullerthal trail, I can't say I've visited a more naturally diverse area.
I admit that I am biased since I was born in the area of Mullerthal. Nevertheless, after spending a lot of time abroad, I came back and saw the area with new eyes.
Its beauty was simply mesmerizing and the hiking trails are top-notch!
Now it's your turn to embrace Berdorf's unique blend of natural wonders and cultural richness, your time in Berdorf promises to be an exceptional chapter in your travel narrative!
Hola! I am Paulina, a fervent travelette who crossed the Atlantic Ocean by Boat HitchHiking. On my blog, you'll find all the tips to make the most of your holiday. Get ready to enjoy outdoor and sustainable travel like hiking, cycling or sailing. Let's hit the road together!