Are you ready to explore some of the most interesting historical sites in Asia?
If that sounds like a fun and exciting adventure, then Sri Lanka is the place to go!
This beautiful country has been home to ancient cultures for thousands of years, with many captivating landmarks still standing today.
From royal palaces, fortresses and temples dating back as early as 500 BC, there are plenty of incredible places where you can uncover Sri Lanka's rich history and take an insightful journey through time.
In this blog post, I'll reveal some of our favorite must-see historical places in Sri Lanka that should be included on any traveler's itinerary.
So grab your passport, book your tickets, and get ready for a fascinating trip about times gone by!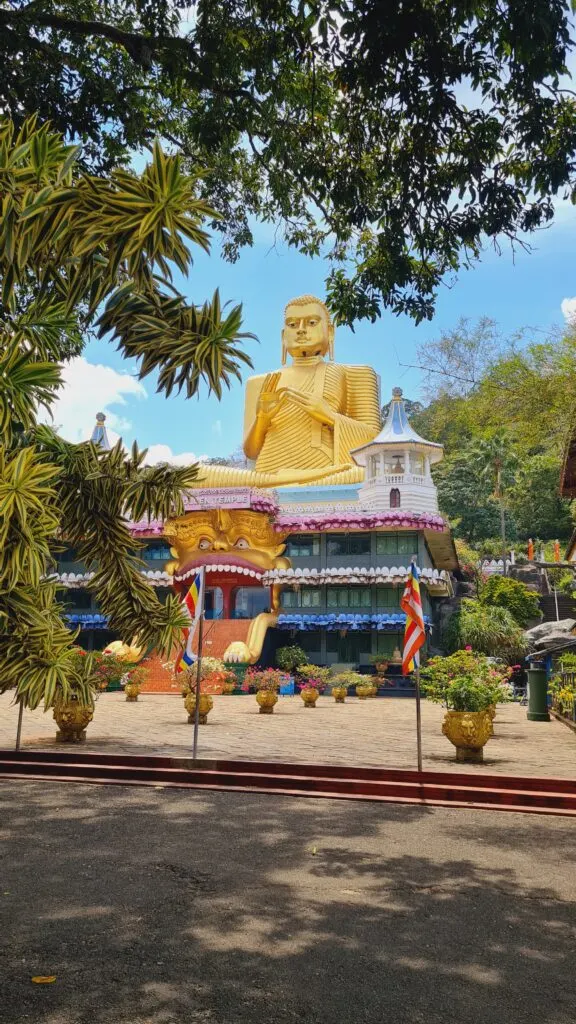 "Paulina on the Road" is supported by you, dear reader. As you buy through my links, I earn a small commission. As an Amazon Affiliate, I earn from qualifying purchases. Thank you for your support
1. Anuradhapura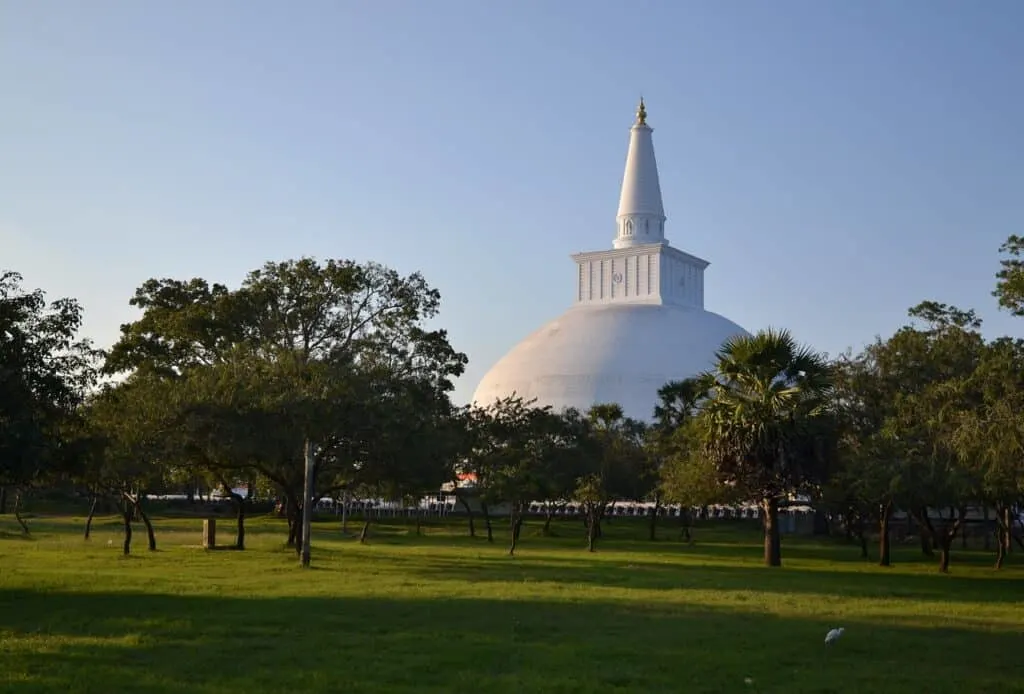 Welcome to Anuradhapura! This beautiful city, located in the north-central province of Sri Lanka, boasts a rich history and cultural heritage that will leave you in awe.
Anuradhapura served as the capital of Sri Lanka for over a millennium and is home to some of the country's most significant historical sites.
Be sure to visit the Sri Maha Bodhi, a sacred fig tree that is over 2,000 years old and said to be one of the oldest trees in the world.
Another must-see attraction is the Ruwanwelisaya stupa, one of the largest dagobas in Sri Lanka.
Anuradhapura is a city that deserves to be explored and marveled at for its historical significance not just in Sri Lanka but in the whole of South Asia.
You will feel a sense of amazement and wonder as you walk through this majestic and ancient city.
2. Polonnaruwa
If you're planning a visit to Sri Lanka, you won't want to miss the ancient city of Polonnaruwa.
This charming destination features awe-inspiring temples, stunning ruins, and remarkable palaces that are sure to captivate your imagination.
With a rich history spanning back centuries, Polonnaruwa is one of the most iconic cultural sites in Sri Lanka.
From the world-famous Royal Palace to the untouched Gal Vihara temple complex, there is no shortage of impressive historical sites to visit.
Polonnaruwa has been designated as a UNESCO World Heritage Site and is considered a significant cultural and archaeological site in Sri Lankan history.
3. Sigiriya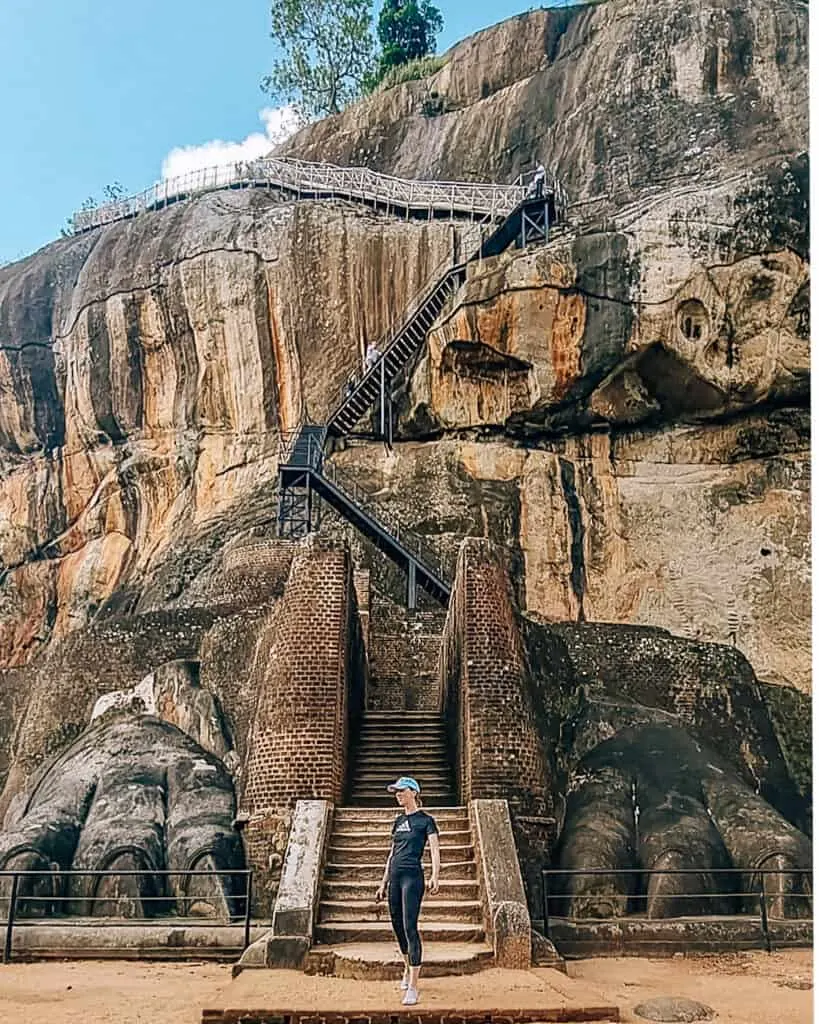 Located in the heart of Sri Lanka, Sigiriya is a spectacular and historical marvel.
This ancient rock fortress dates back to the 5th century AD and has withstood the test of time with its intricate frescoes, landscaped gardens, and enormous rock boulders.
Sigiriya served as a royal palace for King Kasyapa and stands tall, a testament to the remarkable engineering skills of ancient Sri Lankan civilization.
As a must-visit historical site in Sri Lanka, Sigiriya's awe-inspiring views of the surrounding jungle will leave you breathless.
Its historical significance, along with its stunning beauty, make it a top tourist spot that should not be missed.
4. Galle Fort
This beautiful 17th-century fort, located on the southwestern coast of the island, boasts an incredible history and unparalleled beauty.
The fort, built by the Portuguese, was later captured by the Dutch and eventually became a British colony in the 19th century.
Today, it stands as a testament to Sri Lanka's rich cultural heritage and is a UNESCO World Heritage Site.
Visitors can spend hours exploring the fort's cobbled streets, beautiful churches, and unique boutiques, all while taking in stunning views of the Indian Ocean.
The fort is not just a tourist spot, but an integral part of Sri Lankan history that has stood the test of time.
5. Dambulla Cave Temple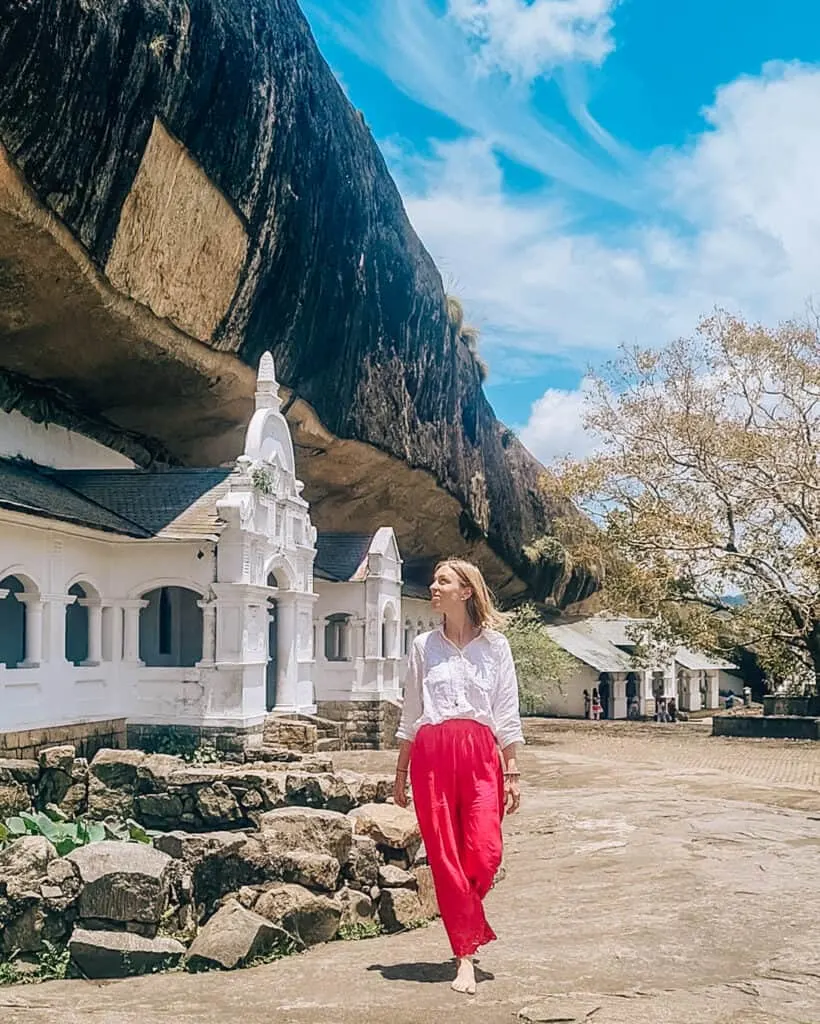 The Dambulla Cave Temple is a fascinating sight to behold for all history buffs and travelers alike.
Comprising of five individual caves, this temple boasts a majestic golden Buddha statue that sits majestically in its own chamber.
The walls of these caves are adorned with over 150 statues of gods and goddesses, which are intricately carved and painted in bold colors that are sure to leave visitors awestruck.
Built over 2000 years ago, this temple holds immense significance in Sri Lankan history and has seen the rise and fall of several dynasties over the years.
It is also believed to have been a place of refuge for the royal family during times of war.
For travelers visiting Sri Lanka, a visit to this iconic temple is a must as it is a testament to the country's rich cultural heritage that has stood the test of time.
6. Temple of the Tooth Relic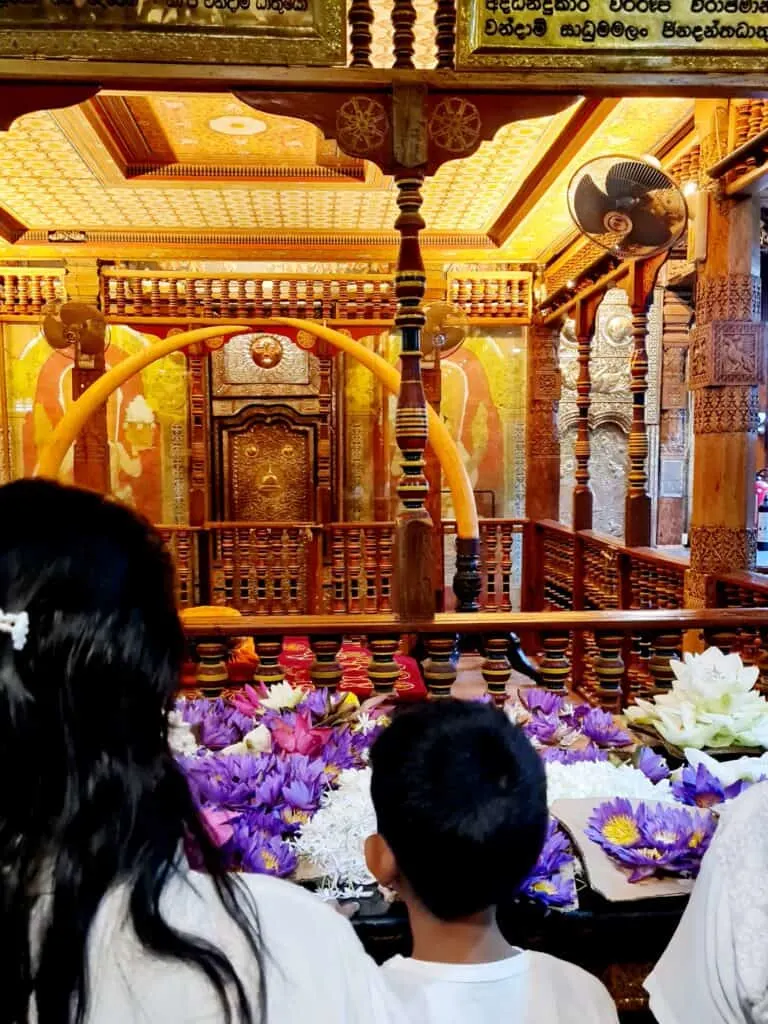 The Temple of the Tooth Relic is one of the most sacred places in the beautiful land of Sri Lanka.
This temple is believed to house the tooth of Buddha himself and is a major pilgrimage site for Buddhists all over the world.
The magnificent temple's lush green surroundings and its intricate architectural design are sure to leave you in awe.
The history of the temple dates back to the 4th century AD, having survived numerous invasions and intrusions, making it a symbol of resilience for the people of Sri Lanka.
The temple plays a significant role in the country's history, not only as a religious site but also as a symbol of the struggle against foreign occupation.
As a traveler, I was amazed by the beauty and cultural richness of this ancient temple.
7. Adam's Peak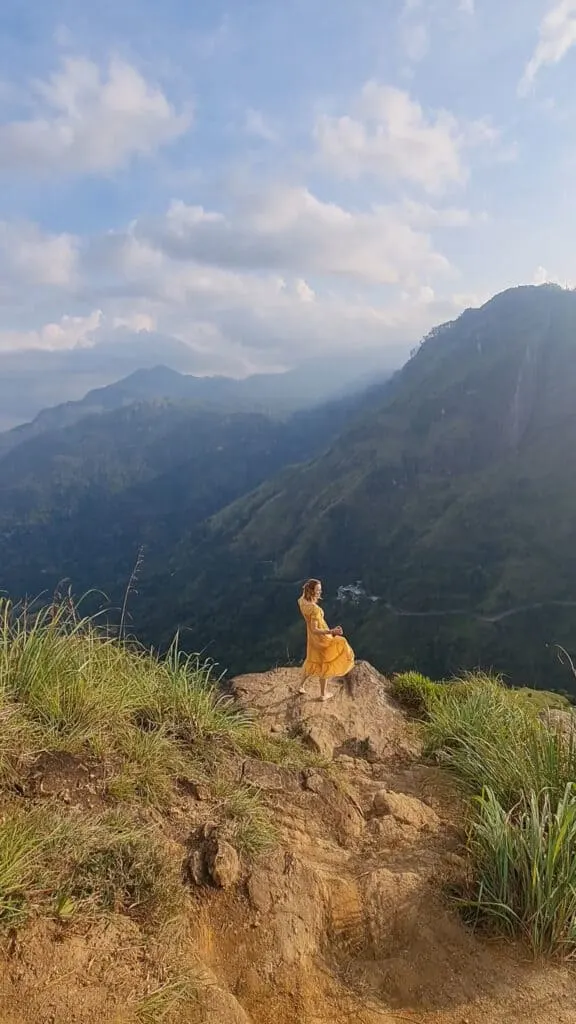 Adam's Peak, also known as Sri Pada, is a breathtaking mountain located in Sri Lanka.
The mountain boasts of enchanting scenery with lush greenery and misty clouds.
The place is also known for its religious significance as it is believed that the footprint on the mountaintop belongs to Buddha, Shiva, Adam, or St. Thomas, depending on one's faith.
History abounds with tales of pilgrims who have climbed the steps for centuries, seeking blessings and their ultimate purpose in life.
Adam's Peak holds a unique place in Sri Lankan culture, and it remains a must-visit place for travelers who want to explore Sri Lankan mysticism and spirituality.
The experience of climbing the mountain is both physically and emotionally rewarding, and it is a place guaranteed to leave one feeling mentally refreshed and spiritually fulfilled.
8. Colombo Fort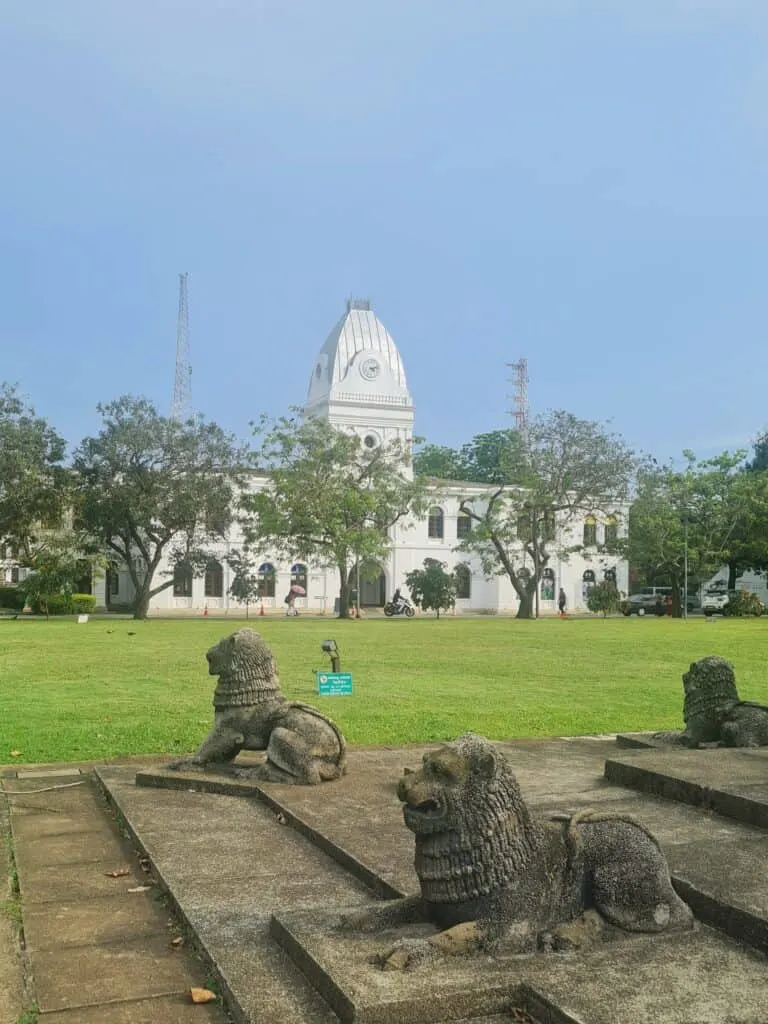 If you're looking to experience the rich culture and history of Sri Lanka, Colombo Fort should definitely be on your Sri Lanka itinerary.
This historic landmark, located in the heart of Colombo, is a true marvel of architecture and design. With no doubt it is one of the best historical places in Sri Lanka.
Built by the Portuguese in the 16th century and later expanded by the Dutch and British, Colombo Fort boasts a fascinating history that spans several centuries.
Many of the buildings within the fort have been beautifully preserved and are now home to government offices, restaurants and cafes, and other businesses.
But perhaps the most significant aspect of Colombo Fort is its place in Sri Lankan culture. As the site of several battles throughout history, it serves as a reminder of the country's rich and complex past.
9. Independence Square, Colombo
This beautifully crafted space, surrounded by lush greenery, is a must-visit spot in Sri Lanka. With its iconic Independence Memorial Hall, it is a symbol of Sri Lanka's freedom from colonial rule.
The history of Independence Square dates back to the year 1948 when the country gained its Independence.
If you're a history buff, you will love learning about how this place played a significant role in shaping the country's history.
Beyond history, Independence Square holds immense cultural significance for locals and travelers alike. It's a peaceful retreat in the bustling city where people come to relax, jog or simply take a stroll.
The complex also houses several cafes and restaurants where you can enjoy a cup of coffee or mouth-watering local delicacies.
10. Galway's Land National Park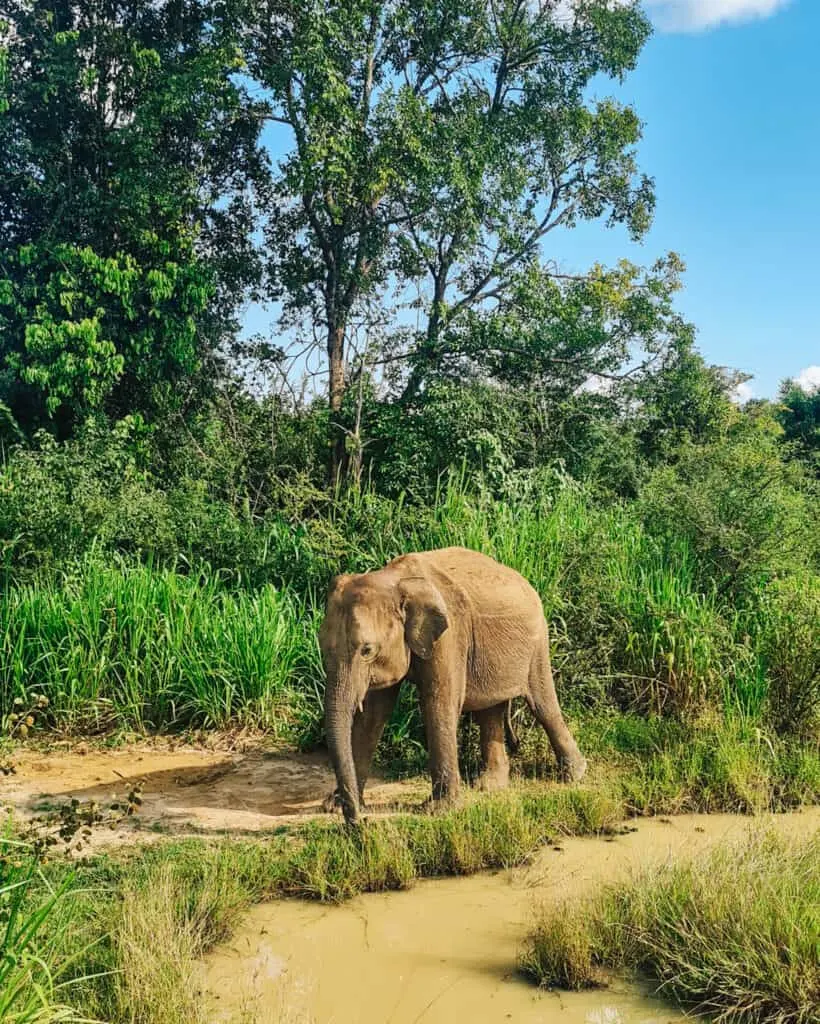 This beautiful natural reserve boasts a breathtaking landscape that is home to a wide array of wildlife, including over 400 species of birds.
But there's more to this place than just its natural beauty. Galway's Land National Park has a rich history dating back to the colonial era when it was first established as a shooting area for British governors.
Today, the park plays a significant role in Sri Lankan culture, offering a refuge for threatened species and providing an outdoor playground for locals and tourists alike.
Final Thoughts: My favorite historic places in Sri Lanka
I have been fortunate enough to explore some of Sri Lanka's most spectacular historical sites.
Of these, my favorite would have to be the Sirigiya. As I walked amidst the intricate ruins and structures, I couldn't help but feel a sense of awe at the ingenuity and resourcefulness of the ancient civilization that once prospered here.
remarkable experience to stand in the same place where kings and queens once did, and to see first-hand the architectural accomplishments they achieved.
I can't wait to hear from you what your favorite historical places in Sri Lanka are.
---
Before You Go: Top Tips for your Trip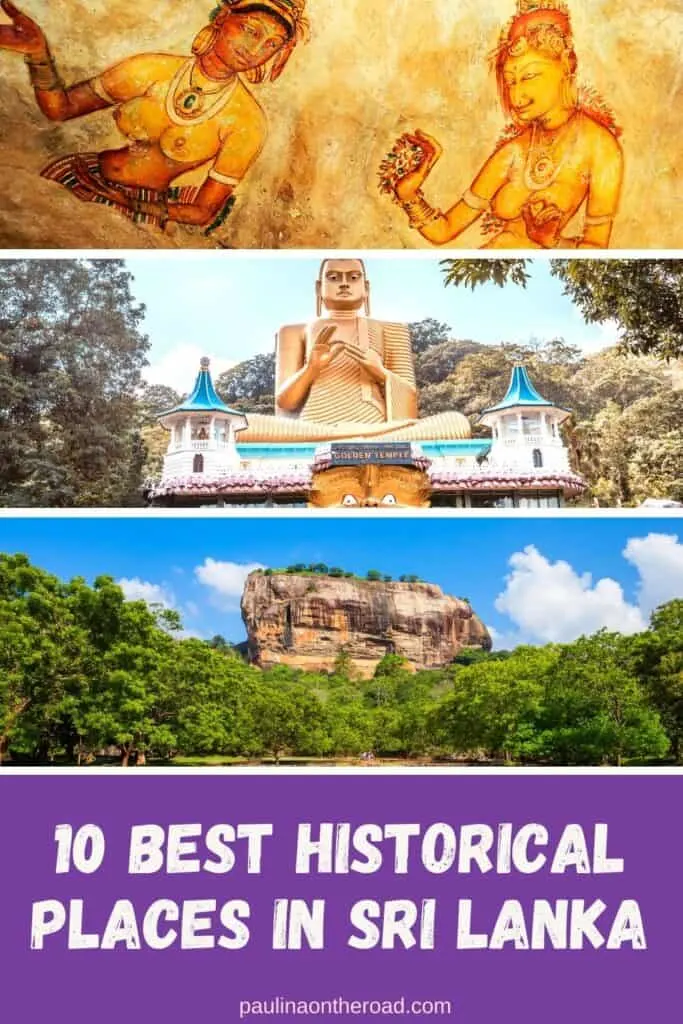 Hola! I am Paulina, a fervent travelette who crossed the Atlantic Ocean by Boat HitchHiking. On my blog, you'll find all the tips to make the most of your holiday. Get ready to enjoy outdoor and sustainable travel like hiking, cycling or sailing. Let's hit the road together!