Trujillo in Extremadura is far away from all the traditional tourist destinations in Spain. Nevertheless this charming small city has a lot to offer: narrow streets, a typical Plaza Mayor, lots of artisanal food and especially a very tight relationship to the Conquest of the "New World".
Trujillo is hometown to Francisco Pizarro, conquistador of Peru and the Incan Empire. Many buildings of the city are related to the Conquista: Pizarro's palace, the palace of the dukes of San Carlos on the main square… The best way to discover the city's hidden jewels is to do a guided tour with Turismo Trujillo. They will be especially pleased to show you the gastronomic treasures of Trujillo.
The best place to stay is definitely the Parador de Trujillo: an old convent of 16th century only a 5 minutes walk away from the Plaza Mayor. The room decoration is inspired by the Spanish "Golden Age": gold-colored and with portraits of Pizarro and other Conquistadores. Only minus of this hotel is that it only has Twin Rooms, unless you ask for a Junior Suite.
You can't leave Trujillo without having tried the Torta del Castor (slightly bitter creamy cheese with bread) and the local spicy chorizo. Great place to enjoy these dishes is Bizcocho Plaza with views on the main square and affordable prices.
Must do: enjoy the sunset from the Moorish castle with incredible views on Extremadura's plains.
Paulina's tip: many hidden gems next to Trujillo are worth a short detour:
Monsterio de Yuste
The German Military cemetery (next to Yuste Monastery)
Plaza Mayor
A pesar de estar lejos de los destinos tradicionales, Trujillo tiene mil cosas que ofrecer: callejones estrechos, una de las Plazas Mayores más bonitas de España, mucha comida artesanal y sobre todo una relación muy estrecha con la conquista del "Nuevo Mundo".
Es la ciudad natal de Francisco Pizarro, conquistador del Perú y del reino de los Incas. Muchos edificos recuerdan el glorioso pasado de esta ciudad: el palacio de los Pizarro, el palacio de los duques de San Carlos en la Plaza Mayor… La mejor manera de descubrir las joyas escondidas es mediante una ruta con Turismo Trujillo en las que os enseñarán encantados no solo los tesoros gastronómicos de este pueblo encantador.
El mejor sitio para pasar la noche es el Parador de Trujillo, un antiguo convento del siglo 16 que queda a 5 minutos andando de la Plaza Mayor. La decoración de esta oasis de paz está inspirada en el Siglo de Oro español: las habitaciones tienen elementos de color dorado y vienen con cuadros de la estatua de Pizarro. ¡Ojo! Las habitaciones standard son todas twins. Si queréis cama de matrimonio, hay que pedir la junior suite!
No os podéis ir de Trujillo sin haber probado la Torta del Casar o el chorizo local picante. Podéis probar estos platos en el restaurante Bizcocho Plaza: la terraza está en la Plaza Mayor y los precios son asequibles.
Must do: Recomiendo absolutamente ver la puesta del sol desde el Alcazaba de donde se tiene unas vistas inmensas sobre la llanura extremeña.
El soplo de Paulina: Trujillo está rodeado de joyas que valen un pequeño desvío:
Monasterio de Yuste
Observación de pájaros en el Parque Nacional de Monfragüe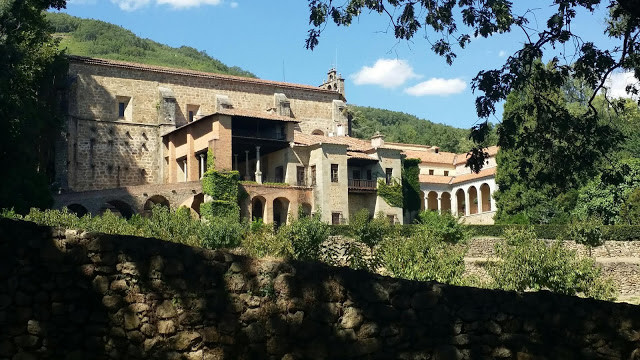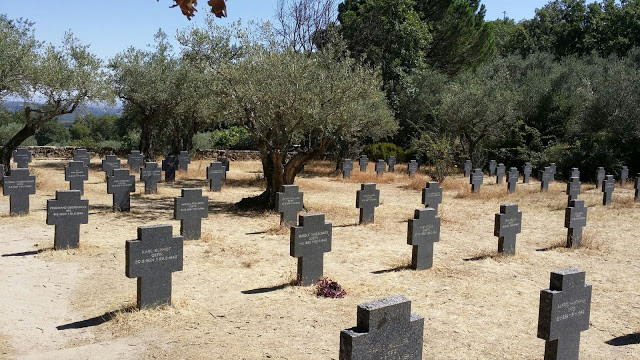 ---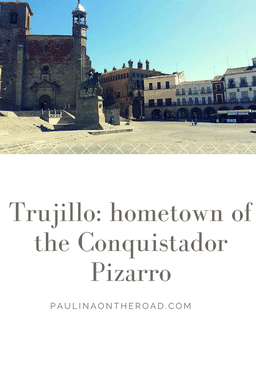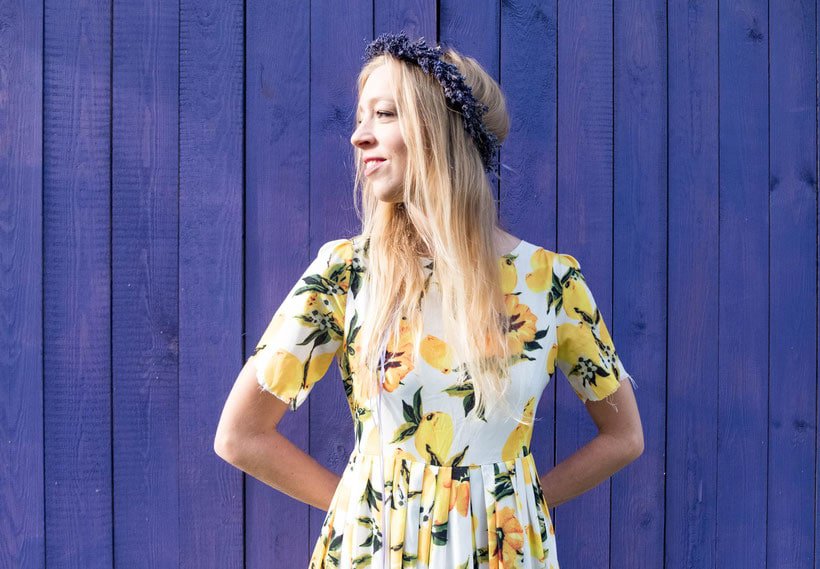 Hola! I am Paulina, a fervent travelette who crossed the Atlantic Ocean by Boat HitchHiking. On my blog, you'll find all the tips to make the most of your holiday. Get ready to enjoy outdoor and sustainable travel like hiking, cycling or sailing. Let's hit the road together!