South Trinidad Island: Hindu Temples & Pitch Lake
After spending a couple of days discovering Trinidad's lovely beaches and breath-taking waterfalls, I decided to discover the south of Trinidad island. By that time I already knew that I could never make it to Tobago island since I had only 3 days left before my flight would bring me back to Barbados.
Such a pity, since all the Trinidadians I met talked with luminous eyes about Trinidad's neighbor island. Since then, Tobago moved high up on my travel bucket list.
As I´m a huge fan of traveling slow, I decided to spend those 3 days rather in Trinidad and discover one of the aspects that make Trinidad and Tobago one of the most fascinating travel destinations: its Hindu culture.
Almost 1/3 of Trinidad's population has an Indian background. This gives the two-island state an amazing cultural richness. It was one of the reasons why Trinidad seemed so exotic to us in comparison with other Caribbean states.
The Indian influences mixed with the rich African and European heritage make you feel Trinidad's vibrancy at any street corner: Music, food, clothes, architecture… All of them are a symbol of a fascinating cultural melting pot.
When it comes to religion, everybody can practice their religion freely. When on Trinidad's roads, don't be surprised to find a Presbyterian church in front of a Hindu temple.
Temple in the Sea
View on the peaceful Temple in the Sea
Thanks to my host, I heard about a Hindu temple with the mystical name "Temple in the Sea". It is located about 1h30 drive from Port of Spain in Waterloo, Carapichaima.
Indeed, the temple is surrounded by a unique mysterious atmosphere. Set in the sea, exotic birds circumvent the temple and broken Hindu murtis are everywhere. Since I have never been to India, the "Temple in the Sea" was an eye-opening experience: the flags and Hindu statues adorning the temple, the murtis of Lord Shiva with flowers around their necks… All this reminded me of India and how I knew it from the movies.
But the story behind the construction of the Temple in the Sea is even more fascinating and emotional than the setting itself.
The temple was first built by an Indian sugar-worker called Sewdass Sadhu. He would save and spend all his meager wages to travel back to India to worship at the holy shrines. But as the years passed, the prices to travel from Trinidad to India rose a lot. Too much for a laborer earning 20 $ a month.
Consequently, Sadhu decided to create a place of worship in Trinidad where already thousands of Indians were living at that time. He created a beautiful temple which quickly became a place of worship for Hindus in Trinidad. Five years later his temple was destroyed by the State, owner of Caroni-land and Sadhu got fined and went to jail.
As soon as he got out of jail, Sadhu started building a new temple. This time he would build his temple in the sea which was not owned by the state. He dedicated himself during the 25 coming years to built a new place of worship for the Trinidadian Hindus.
With nothing than with his hands, his bicycle, a leather bag, and some steel drums, Sadhu created an artificial island by offshoring, toiling and unloading barrels of dirt into the Gulf. All the stones were carried in his leather bag. The sea erosion prevented him from completing his work before his death.
In 1994, the government at that time helped Sadhu to finish his beloved temple. Nowadays the "Temple in the Sea" is a complete prayer complex with a kitchen, a restroom, a dining room and a veranda running around the building.
The story behind the temple and its amazing setting, especially during sunset, make the "Temple in the Sea" an absolute must-do when in Trinidad.
Dattatreya Yoga Centre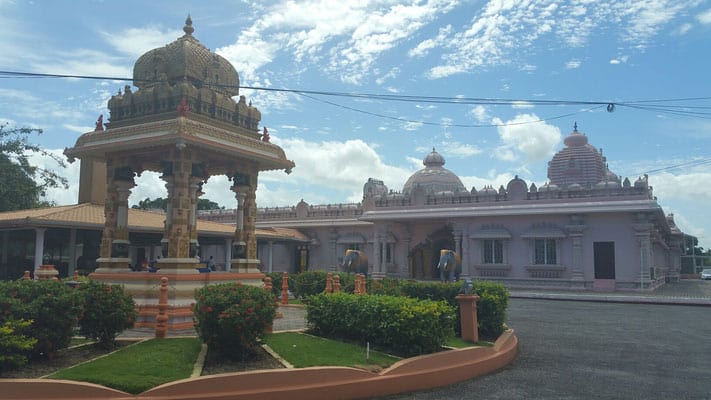 On the way back from Temple in the Sea,
Waterloo
, direction highway, you'll drive along the
Sri Dattatreya Yoga Centre
Trinidad in Carapachaima which is famous for its
85ft/26m Hanuman Murti
.
This statue of Hanuman (the Hindu monkey god of strength), is known to be the tallest of its kind outside India. The adjoining Dattatreya Yoga Centre is a pinkish masterpiece of Indian architecture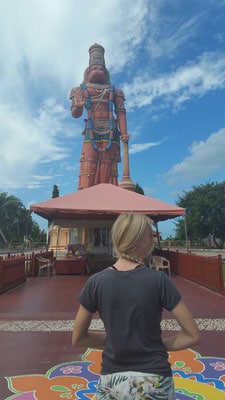 The delicate carvings and the symbolic figurines have been made by stonemasons flown in from India. You'll hear spiritual chants when you enter the area which will let you think that you are in India. The temple complex is very spacious and I recommend to take your time to imbibe the special atmosphere.
There is also a little shop where you can buy Hindu souvenir and decoration items. And as the name already says, you can even take some Yoga classes.
The entire site is dominated by the huge murti statue and gives a place with a very solemn atmosphere. I didn't step in until somebody invited us. Please remember when you visit any of the Indian temples to take out your shoes and dress appropriately.
Pitch Lake in La Brea
When you're already in the south of Trinidad island (which is quite an expedition since roads are very bad), you shouldn't miss to visit the Pitch Lake in La Brea.
It is one of the largest natural deposits of asphalt in the world. It has been created thousands of years ago when the Caribbean continental plate was forced under another one. Since its discovery, more than 10 million tons of asphalt have been extracted. Its pitch was used to asphalt Westminster bridge and the terminal of JFK airport.
Visiting the Pitch Lake of La Brea (pitch in Spanish) is a fun activity. Although the smell is quite terrible, many people swear to take a swim in the lake due to its therapeutic effect.
You can also put a stick through the liquid asphalt and remove the liquid tar. My guide even told me about the prehistoric trees and other objects that had been found in the pitch lake.

Although you can walk on the black, viscous and semisolid pitch surface, I decided to go with a guide. There were just too many stories of people that got caught in the pitch lake and couldn't get out anymore… The guide is provided at the entrance door of the pitch lake and costs about 10 €. Additionally, it was a good way to know more about the fascinating Trinidadian culture. My guide was more than happy to answer all my questions even if they were more related to Trini cooking recipes (Here the best selection for Caribbean recipes: Foodie Nation – Caribbean Recipes) or the carnival.
The Hindu temples and the black pitch lake made it very evident to me how much Trinidad has to offer. For me personally, it was a true enrichment to see how a peaceful co-existence between cultures, religions and ethnic groups is perfectly possible.
It is not just a naive fantasy.
It is perfectly possible, once you stop seeing the things that separate us and start looking at the things that unite us. The things that we have in common are the ones that have to matter. As a result, we'll be able to enjoy a lively, enriched and peaceful daily life. Like in Trinidad.
---
Vessigny Beach: You can easily get overheated at the Pitch Lake in La Brea. The pitch ground is keeping the heat, which gives you the sensation of walking on a barbecue. After the visit, I was craving for a cool bath.
Vessigny Beach is just a 5 minutes drive away from La Brea. The large beach is maybe not the prettiest but most weekends, it becomes a popular venue for excursions and beach parties. The water isn't very deep neither. Despite the offshore industrial activity, Vessigny Beach will give you all the refreshment you need that day.
---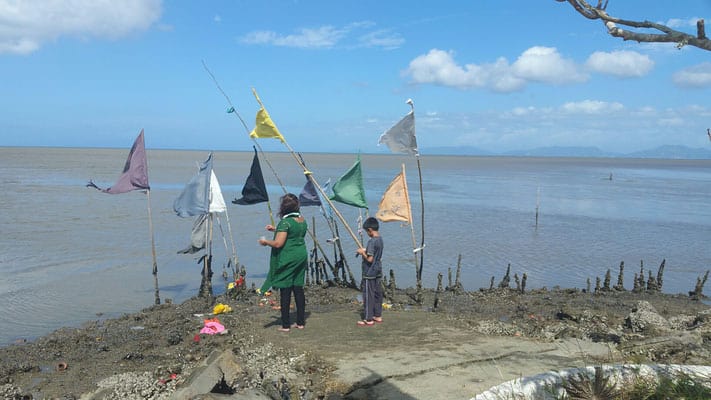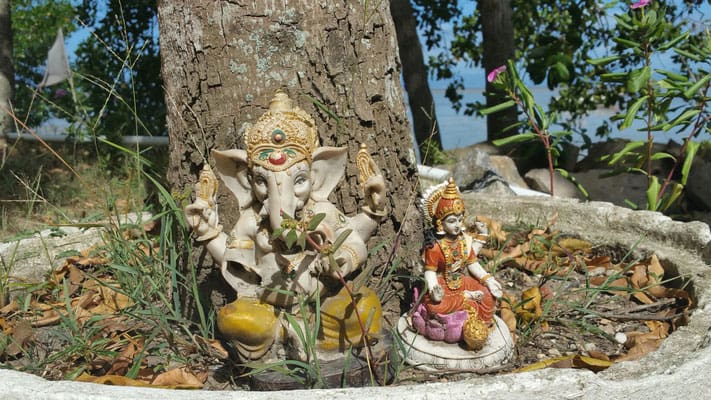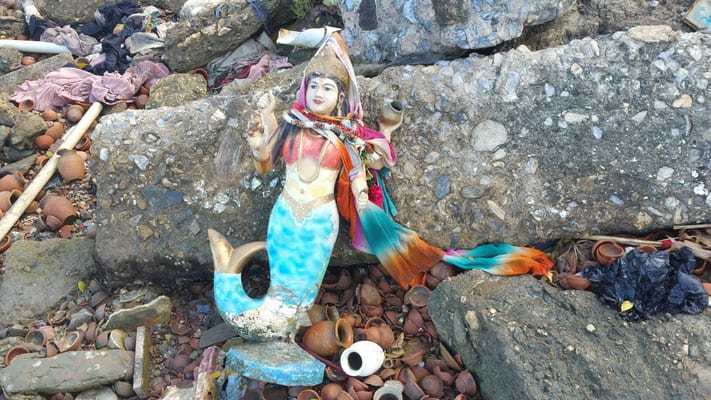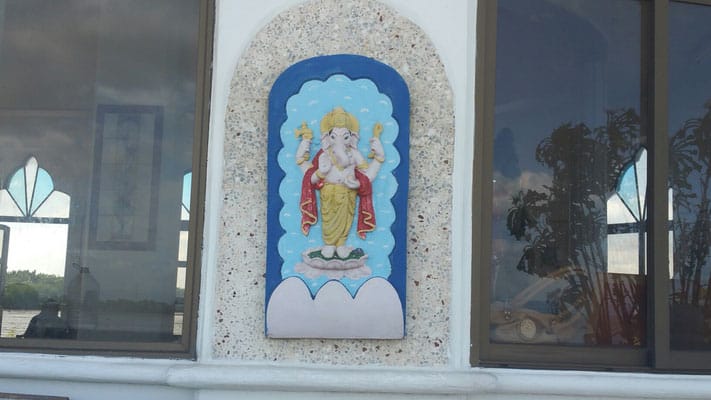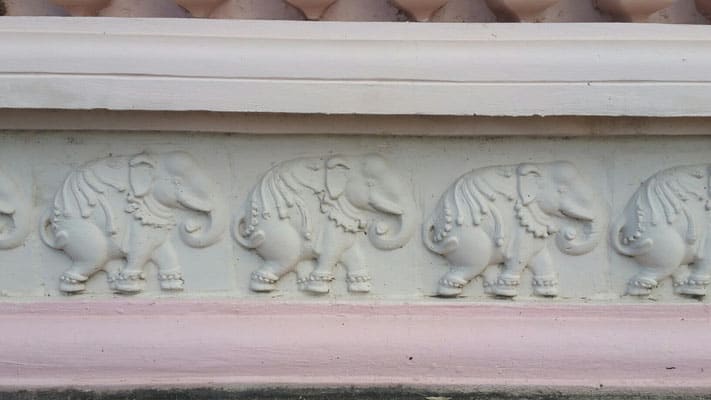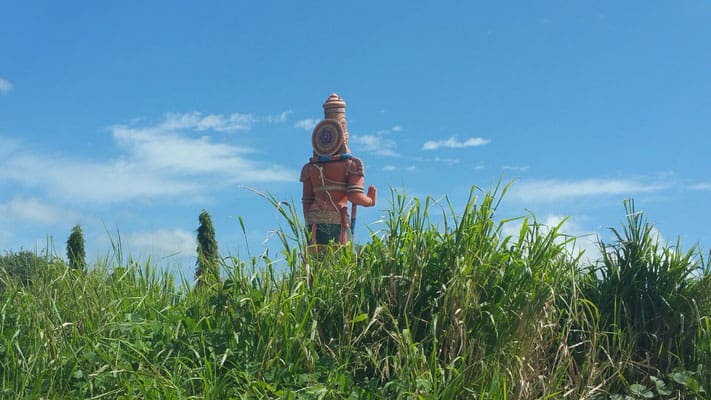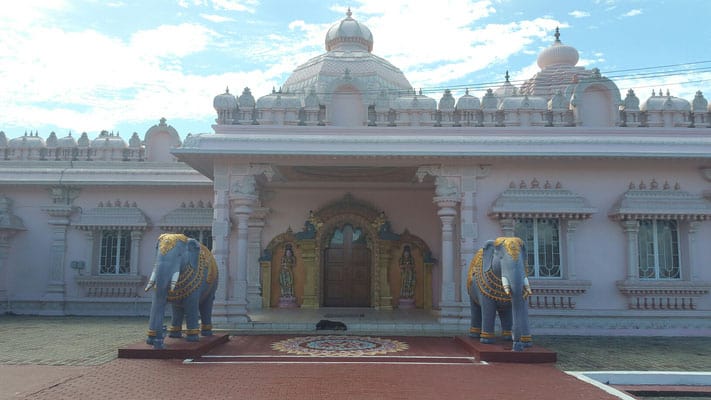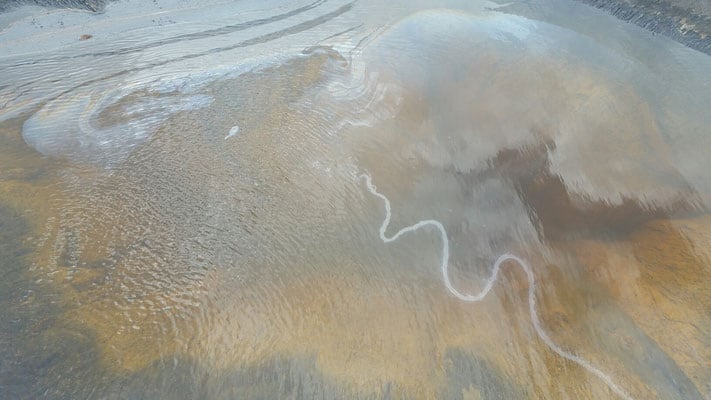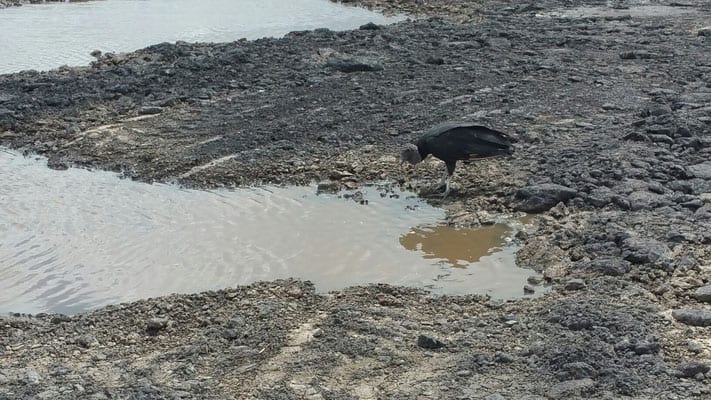 ---
Map with all mentioned sights
---
Where to stay in Trinidad: We loved Ramela's B&B. It's a room in a villa in one of the best neighborhood of Port of Spain. (There are still many places that are not recommended to be visited at night by tourists). The owner was super kind and professional. She even offers car rental services. Couldn't have been better.
For more information about tourism in Trinidad and Tobago, I recommend the following webpage: Tourism Board of Trinidad and Tobago
***
This post can be downloaded as a GPS guided map, that will lead you to all the sites mentioned in the post. You can download it here, at GPSMyCity.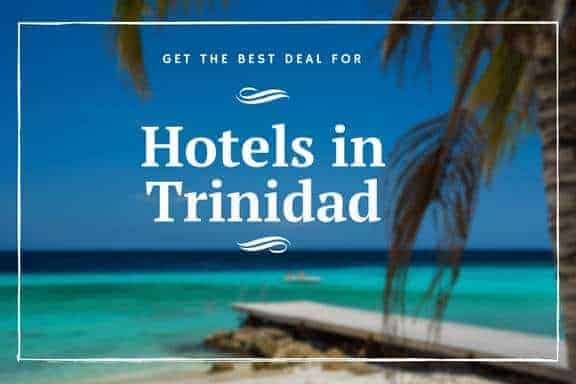 Disclaimer: This posts contains affiliate links. In case you purchase one of the items, I'll receive a small commission. The price remains the same for you.
---