In Trinidad, the larger island of Trinidad and Tobago, life for a tourist isn't easy. You get there with no expectations, with no ideas what this twin-island country might hold for you. I have to admit that traveling to Trinidad and Tobago was never part of my plan.
But after reaching Barbados thanks to my boat hitchhiking adventure, I was just outraged by the prices of Rihanna's birthplace. It was draining my travel budget and I had to get off the island asap. That's how I ended up booking the cheapest flight to wherever. Which were Trinidad and Tobago. After immersing myself in one of the few guide books I could find, I had to realize that there are so many things to do on these exotic islands that I could probably stay weeks without getting to see it all.
First, I was still fully motivated to hop on from Trinidad to Tobago. But quickly, I realized that if I wanted to give Trinidad all the attention it totally deserved, then I'd rather visit just 1 of both islands. Unfortunately, I only had 5 days to explore Trinidad so that I had to make tough decisions. Which one was I going to visit? What is absolutely essential for Trinidad? What should I leave for a future visit?
Because even just after a few hours, I was already 100% sure, that I absolutely wanted to come back here. This Hindu-Caribbean-African cultural mix enchanted me from the first moment. And I haven't mentioned the food yet! I decided to discover Trinidad island for 2 days under the theme of "Waterfalls and Bays". More posts about the amazing food, the cultural mix etc are in preparation.
Trinidad and Tobago, or T&T, is the most prosperous state in the Caribbean so that it has little need to invest in tourism. Good for me, since the island is replete with natural unspoiled attractions with barely any tourists.
In that sense, the north of Trinidad island is full of paradisaical waterfalls. Just like the ones that you usually hang on your office walls and make you dream. On top, it is one of the best Caribbean islands for scuba diving for example with diving squad.
They have poetic names like Angel Fall, Double Ribbon Fall or Limon Waterfall. The most famous one are Paria Waterfall, Maracas Waterfall, and Diego Martin. There's a waterfall for every taste: high ones, blue ones, brown ones, hidden ones, … All of them differ in colors, height, and accessibility. The list of waterfalls you can hike to seems to be infinite.
Maracas Waterfall & Beach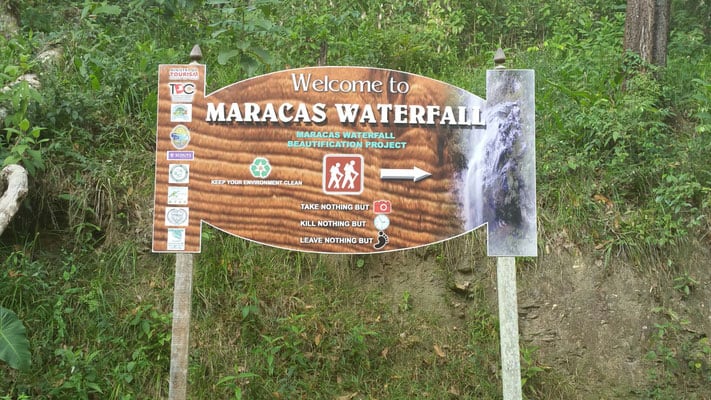 I choose to visit Maracas Waterfalls and Paria Falls. (see map at the end of the post for all exact locations)
Maracas is not only the name of the famous beach but also of the highest waterfall of Trinidad island. From the parking, it is a really easy hike that takes you about 30 min to get there. Just leave your car at the end of the Waterfall road. You can't get hardly anywhere in Trinidad without a car. Gas is super cheap but therefore, public transportation is the worst. The waterfalls are impressive and surroundings hold a magical atmosphere. Absolute silence. You'll just hear nature's voice.
So as I was at Maracas Waterfall, the epic Maracas Bay shouldn't be too far, right? Error! You need to drive at least for another 2 hours to get to the legendary beach. On the way, you'll enjoy gorgeous views from "Maracas Lookout" on Chaguaramas and Maracas Bay. Little food stands sell local delicacies. It was so hard to choose. I got Chow; mangos and pineapples in a spicy ginger-garlic parsley sauce. So delicious!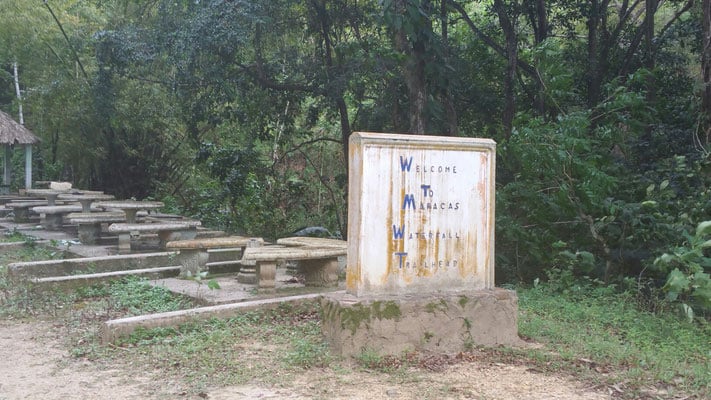 Finally, I reach Maracas Bay. On the weekends, this place gets really crowded and the Trinis love to bring their Caribbean music. Loud Soca music is coming out of the loudspeakers. Absolute must-do when in Maracas is having a "Bake'n Shark" sandwich. Even Andrew Zimmers says that is the best sandwich he ever had. Trust me, he´s right! Traditionally prepared with real shark meat, many food stands offer now more eco-friendly versions with flying fish, squid, tilapia or lionfish. I loved Maracas Bay for its festive atmosphere. I would give everything to get a tasty Bake'n Fish again, only typing this text makes my mouth water.
Here in Maracas, life's definitely a party!
For those that are looking for a quieter and less crowded beach in the north, I recommend Las Cuevas beach. It is a 2 minutes drive away from Maracas beach, but it is a different world. It is sheltered and there are many caves for exploring. It is also Trinidad's first "Blue Flag" beach, which means that the water quality is superior and there's a special focus on environmental education and management.
Paria Waterfall
Enchanting Paria Bay
Paria Waterfall was the next waterfall I wanted to visit. Actually, I never made it there. Because there was this little, totally desert beach that kept me from continuing my hike to the waterfall. Additionally, loads of rainfall destroyed the trails and I should have contacted a guide. I was told by locals that is is really hard to reach. You can read more info on Paria Waterfall here.
But hey, plans are there to be adapted, right? That is how I discovered this tiny, lonely beach with an "at-the-end-of-the-world" feeling: Paria Bay. How do you get there? Drive to Blanchisseuse (a town which as a very "at-the-end-of-the-world" atmosphere already) and have coffee & cake first at Coco's Hut, owned by German-born Franz Zollna. Trust me, you'll need it for the hike to the Paria Beach.
Leave the car at the red bridge and hike for about 2 hours. Make sure that you wear good shoes and carry enough mosquito spray. Although the trail was difficult, you'll be rewarded with a lonely beach and its hidden caves. It's definitely all worth it.
More Bays…
View from "Maracas Lookout"
You still don't have enough of picturesque and exotic bays? Then I have a little candy for you.
I recommend Macqueripe Bay located on the gorgeous Chaguaramas peninsula. Formerly the property of the US military forces, the peninsula is on the way to become a tourist hub. Its marina, the qualitative restaurants, the construction plans of a mall and a waterpark support this development. Macqueripe Bay is located in the north of Chaguaramas peninsula.
Entrance fee is 3 € but therefore, you get a clean beach, parking right next to it, a park and a zip line. The US forces used to train their maneuvers in this bay. This beach was perfect due to the depth of its waters. It was quite a strange feeling to imagine how submarines were submerging in this bay.
Life in Trinidad is a beach. It's where Trini families and friends spend their free time together ("limin'" in Trini creole) or play soccer. Just take your time, relax and let good things happen.
Trinidad, I don't want to leave you!

Maracas Waterfall: the tallest on Trinidad
---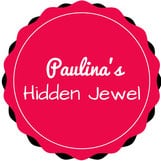 Bamboo Cathedral: This hidden gem is located near the Tucker Valley road to Macqueripe Bay. It is a background for many photo shootings, especially for newlyweds. The "cathedral" is an almost mystical place. Here, you'll just hear the cracking of the bamboo. It will take you only 20 min to get there from the parking.
---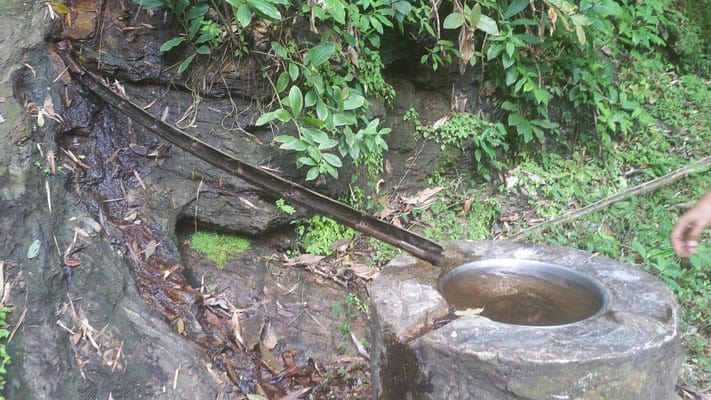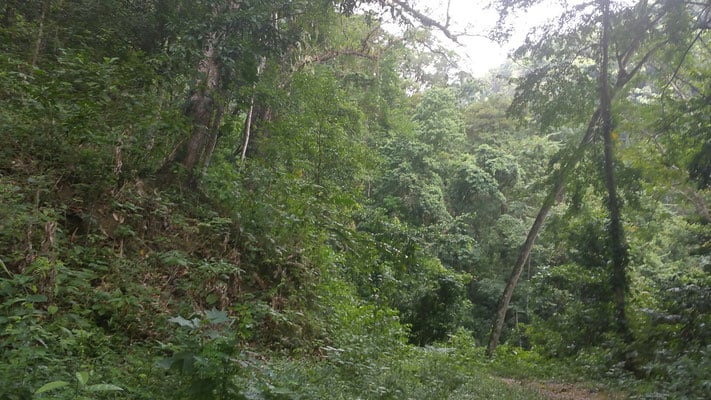 Paulina blown away by Maracas Waterfall
View on Maracas Bay
Welcome to legendary Maracas Beach
Maracas Beach is heaven!
It's Bake'n Shark time!
Wandering around on Las Cuevas Beach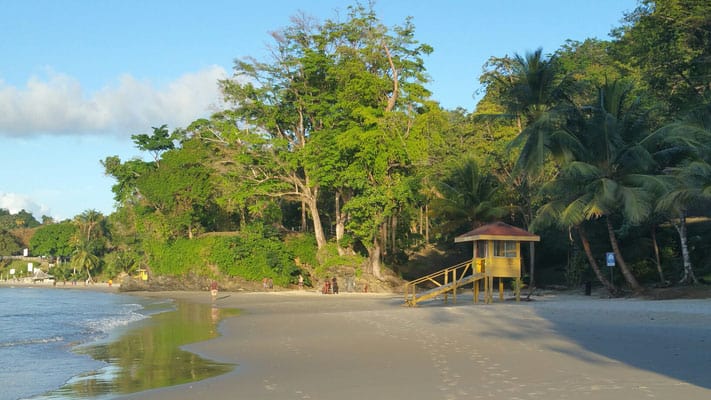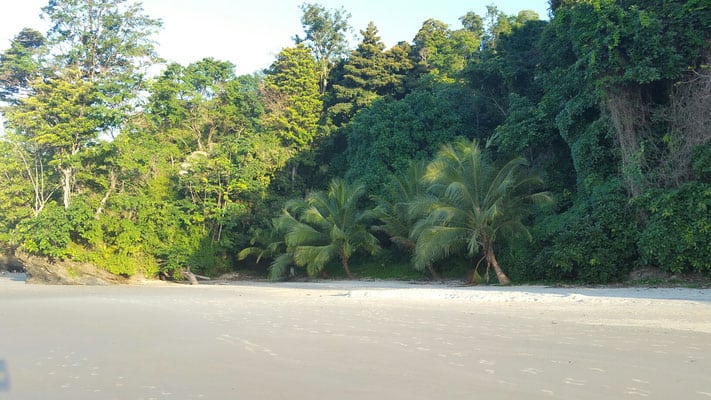 Sunset on Las Cuevas Beach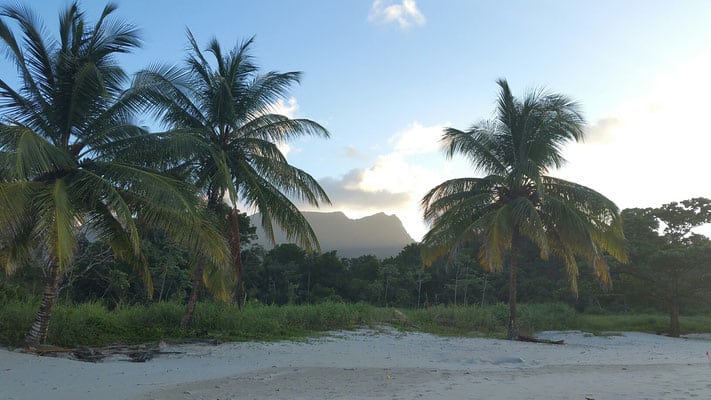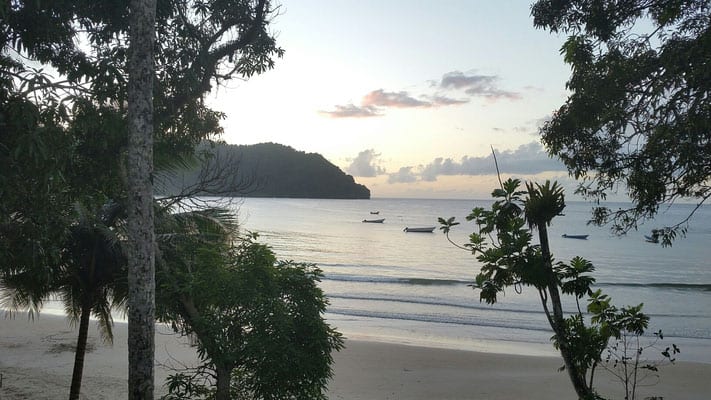 Sublime Paria Bay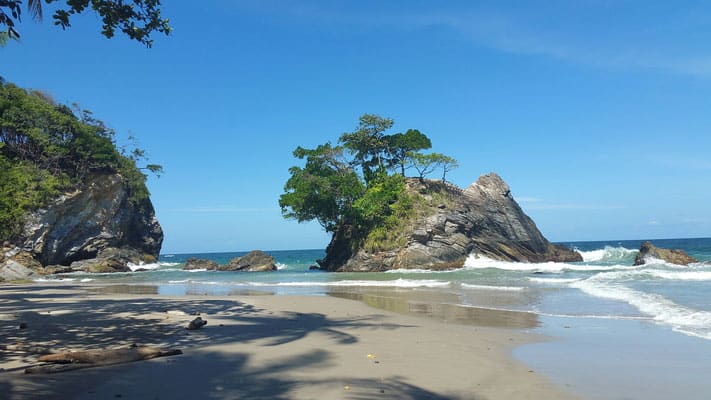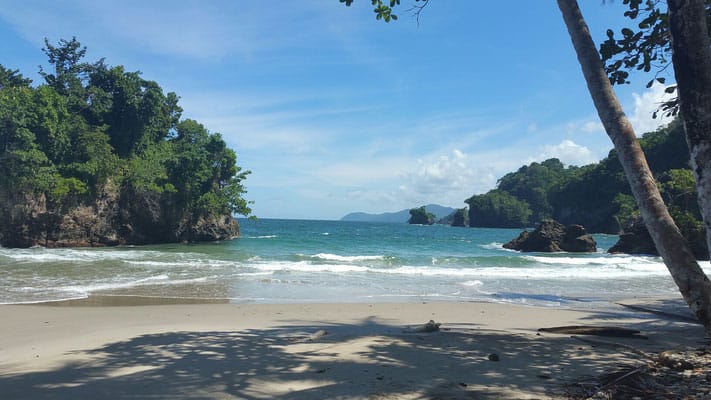 Am I in heaven? No, it's only Paria Bay
View on Paria Bay from the caves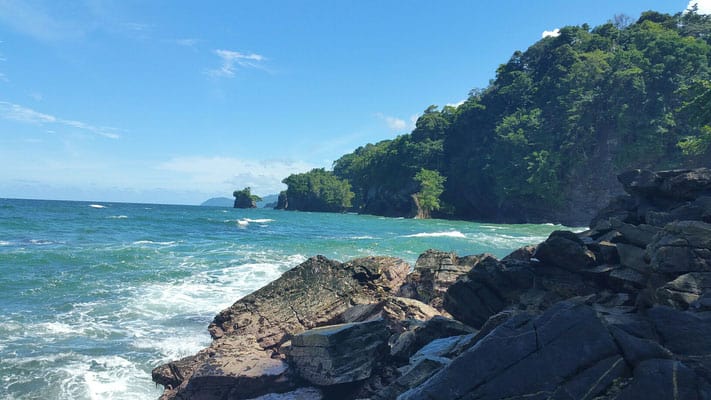 Bamboo Cathedral
Mystical Athmosphere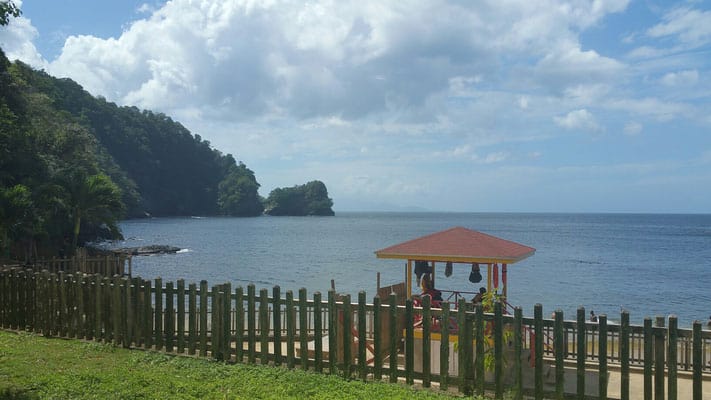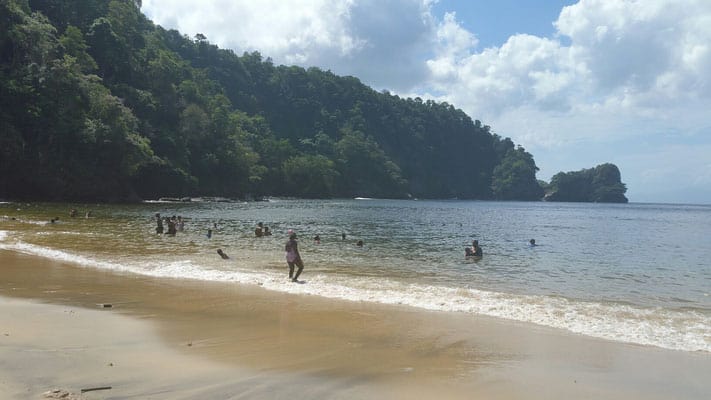 ---
Map with all mentioned sights
---
---
Disclaimer: This posts contains affiliate links. In case you purchase one of the items, I'll receive a small commission. The price remains the same for you.