A travel guide to gorgeous Appleton, Wisconsin with the best places to stay, activities and best hotels in Appleton, Wisconsin
Are you looking for an off-the-beaten-path destination with plenty of activities and attractions to enjoy? Look no further than Appleton, Wisconsin!
Nestled in the heart of central-eastern Wisconsin along the Fox River, this lovely city is filled with unique things to do from exploring nature to art galleries and more.
Whether you're here on a weekend getaway or just want to check out what Appleton has to offer, there's something fun for everyone!
From farmers markets and dining spots serving up the fresh local fare to shopping destinations featuring boutique stores as well as events like music festivals happening throughout the year – there are plenty of things to do in Appleton!
When looking for great Wisconsin vacation ideas, Appleton should definitely be on your list. Why? Keep reading to learn all about it!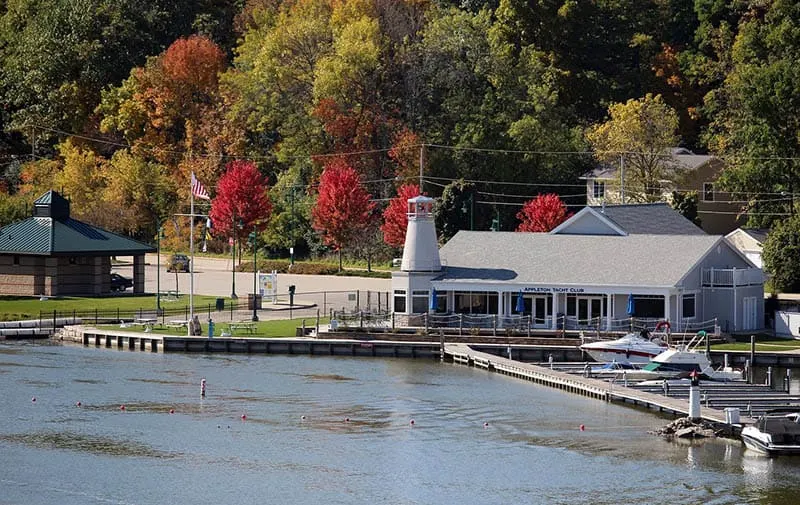 "Paulina on the Road" is supported by you, dear reader. As you buy through my links, I earn a small commission. As an Amazon Affiliate, I earn from qualifying purchases. Thank you for your support
Psst: looking for more trips near Appleton, WI? Check out my other posts:
Top resources to travel Wisconsin
✎ Plan the ultimate Wisconsin road trip (no backtracking!) with the Perfect Wisconsin Road Trip itinerary – Buy now for less than 12$

✈ Find the best hotel deals in Wisconsin with Trivago

➳ Book vacation rentals in Wisconsin with VRBO

✔ Book tours in Wisconsin with Viator

☘ Get the best discounted outdoor gear (outlet) at REI.com

$ Get Wisconsin hiking guides and maps at REI.com

✎ Never leave without travel insurance. I get mine at SafetyWing. It is easy to set up, cheap, and reliable.
1. Visit the Hearthstone Historic House Museum
First up, Appleton's pride and joy: the Hearthstone Historic House, the first residence in the world to be illuminated by electric light bulbs using the Edison system.
Today, the historic building houses a stunning museum. Visitors can see the original Victorian interiors, complete with period furniture and beautiful stained-glass windows.
Most astonishingly though, the house still contains the original Edison light fixtures and switches from 1882!
In addition to guided tours of this unique house, the museum also holds seasonal "Mystery at the Mansion" events.
These are essentially a live game of "Who dun it?", where small groups get to solve an old-timey murder mystery within the house.
The museum makes Appleton a fun place to vacation in Wisconsin, especially with kids!
Address: 625 W Prospect Ave, Appleton, WI 54911
2. Explore the Trout Museum of Art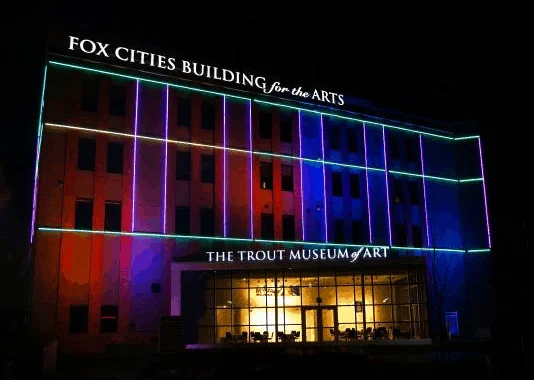 Housed in a large, two-storey building located in the City Park Historic District in the centre of Appleton, the Trout Museum of Art is a must-see for all fine art enthusiasts.
The venue is named after Dr. Monroe E. and Sandra Trout, whose extensive art collection forms the core of the museum. Composed of over 150 art pieces, the Trout Collection forms the museum's permanent exhibition.
In addition, the museum opens temporary thematic exhibits of various types of art and holds seasonal events showcasing local artists, so every visitor is sure to find something of interest.
There is also a large shop where visitors can purchase prints and original art from local artists.
Address: 111 W College Ave, Appleton, WI 54911
3. Marvel in the Butterfly Gardens of Wisconsin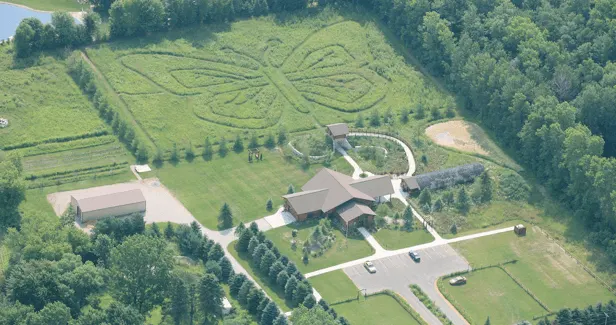 One of the best family things to do in Appleton, the Butterfly Gardens feature a huge maze composed of prairie flowers.
True to its name, the location also houses over 200 butterflies that you can see in the gardens and in an indoor setting.
It's the perfect place to spend a family day out together, wandering the maze while getting to know the species of butterflies native to Wisconsin.
Interestingly, the gardens offer butterfly-friendly plants for sale that you can take home and plant in your own garden!
The gardens are located just outside of Appleton, around 5 miles from the center. You can get there by taking Highway 47 north towards Mackville.
Once you've experienced everything that the Butterfly Gardens have to offer, you can keep going about 3 miles further, and you'll reach Hofacker's Hillside Orchard.
This is one of the largest apple orchards in Appleton, WI, and well worth a visit! These orchards can be best enjoyed in the fall season.
It's thus great when looking for awesome fall activities in Wisconsin and the Applefest in Appleton is definitely a must when looking for fun Wisconsin fall festivals or fall colors in Wisconsin.
Address: N2508 State Hwy 47, Appleton, WI 54913
4. Enjoy the Downtown Appleton Farm Market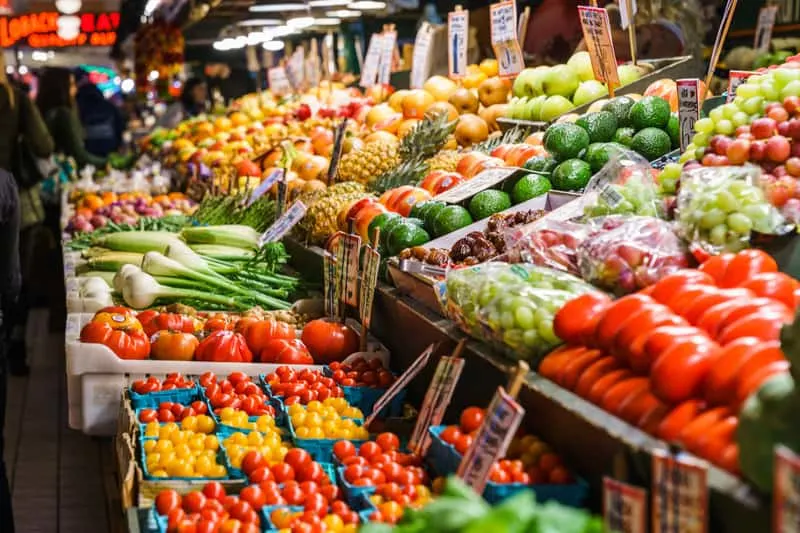 Who doesn't love a good farmers' market, with endless stalls of vegetables, baked goods, meat, and homemade soups and snacks? At the Downtown Appleton Farm Market, you can try organic local goods and enjoy a friendly, relaxed atmosphere.
Perfect for stocking up on snacks before a busy day of sight-seeing, the market also features stalls with handcrafted items, jewelry, gifts, and other assorted goods.
The market takes place outside every Saturday morning from mid-June until October, moving inside the City Center Plaza from November until January.
Address: 333 W College Ave #100, Appleton, WI 54912
5. Learn in the History Museum At The Castle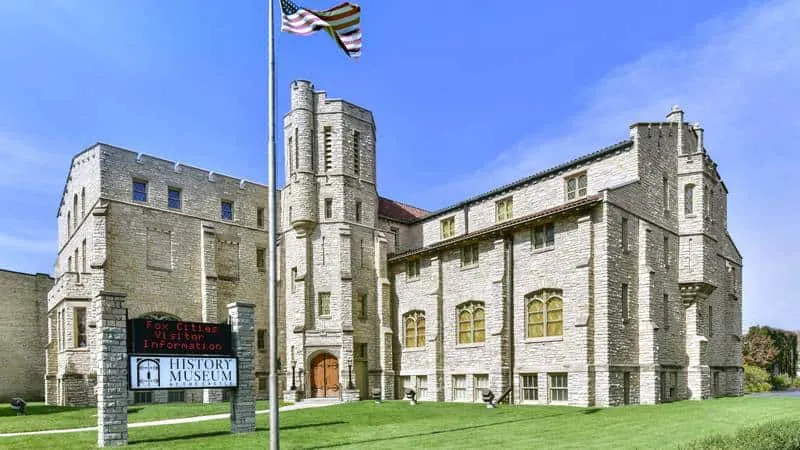 For an experience that's as fun as it is educational, visit Appleton's history museum, affectionately known as the Museum at the Castle. Interestingly, the rough stone building housing the museum is actually a former Masonic lodge.
The museum always has several exhibitions available at once, all included in the price of admission. So, there'll be no time for boredom!
Suitable for the entire family, it focuses on the history and key figures of Appleton and the Fox Valley. The feature exhibition on Harry Houdini, involving hands-on magic tricks, is one of the most popular attractions for families.
Address: 330 E College Ave, Appleton, WI 54911
6. Wander in the Appleton Memorial Park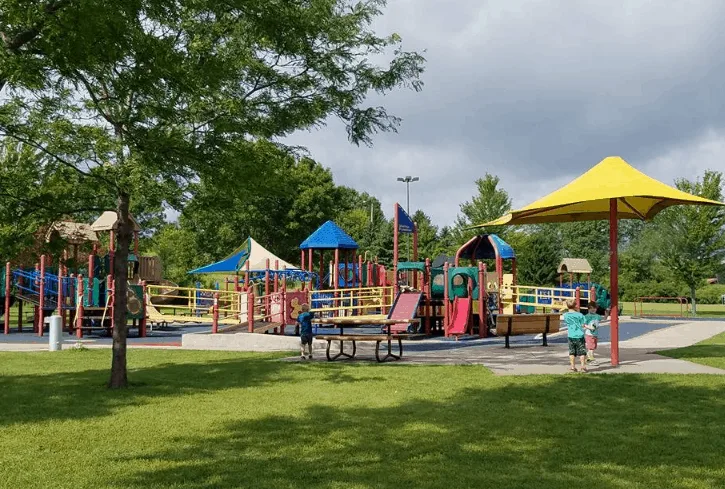 Perfect for a romantic evening stroll or a day out with the kids, the Memorial Park is the largest of Appleton's green areas. Play softball, visit a playground, or simply take a walk along one of the park's many wandering trails.
In the summer, the Appleton Memorial Park offers archery and fishing activities, and in the winter, ice skating and sledding.
If you love the great outdoors and you have some time left, you should consider doing a day trip to gorgeous Door County, which is only 1h drive from Appleton. – Read more about the best things to do in Door County.
Address: 1620 E Witzke Blvd, Appleton, WI 54911
7. Visit the Paper Discovery Center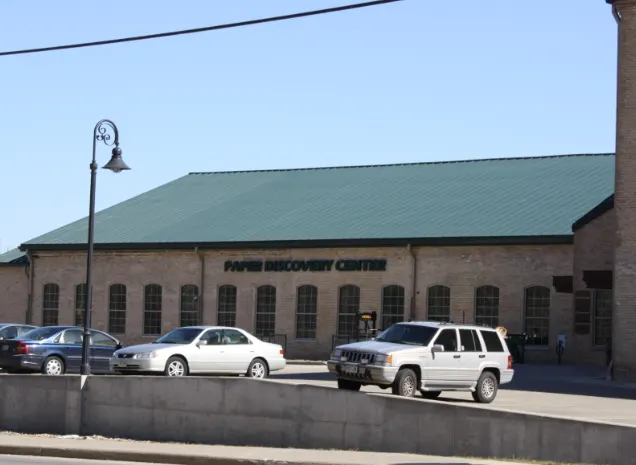 The paper industry was one of the founding blocks of Appleton. Today, visitors can learn all about the science of making paper by taking a tour of the Paper Discovery Center, located in a former paper mill.
Great fun for kids and adults alike, the Center even offers hands-on experiences where you can make your own paper!
Address: 425 W Water St, Appleton, WI 54911
8. Check out the views of the Fox River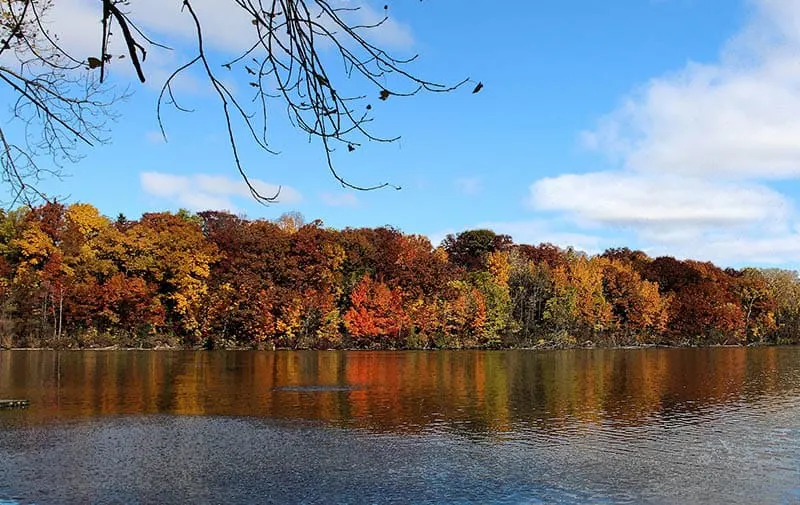 As you wander and explore the city, take a moment to appreciate the beautiful views of the Lower Fox River winding its way through the city of Appleton.
Being a great place to visit for your vacation, Appleton is surrounded by some of the most popular hiking trails in Wisconsin making it perfect for outdoor lovers.
The river looks particularly impressive in the evening, with the lights of the city reflecting on the surface of the water.
It is a very popular destination for nature lovers during spring break in Wisconsin.
Visiting nearby beaches, which are the best beaches in Wisconsin, can cast away your worries with stunning views and natural habitat.
If you enjoy hiking here, make sure to bring your (vegan) hiking boots or your backpack made from recycled material.
The Fox River is also just perfect for kayaking. You can either rent one on-site or why not, bring your own inflatable kayak for whitewater. – Check prices here
9. Walk on the Lawrence University Campus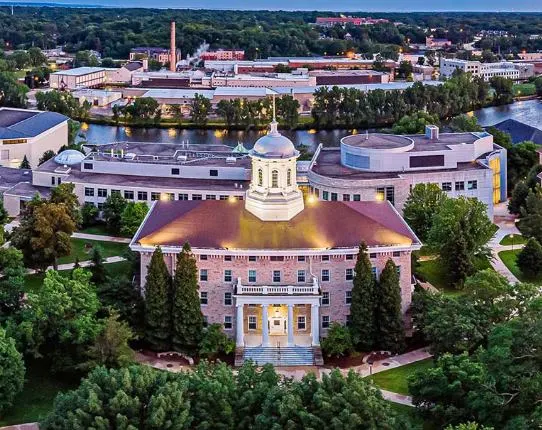 Appleton is home to Lawrence University, a liberal arts school with a conservatory of music.
Visitors can wander the 84-acre campus, sprawling on both sides of the Fox River, and attend one of the many music and arts events taking place at the college.
All of the events are open to the public and make for one of the best free things to do in Appleton.
Address: 711 E John St, Appleton, WI 54911
10. Walk the Fox Trot Trail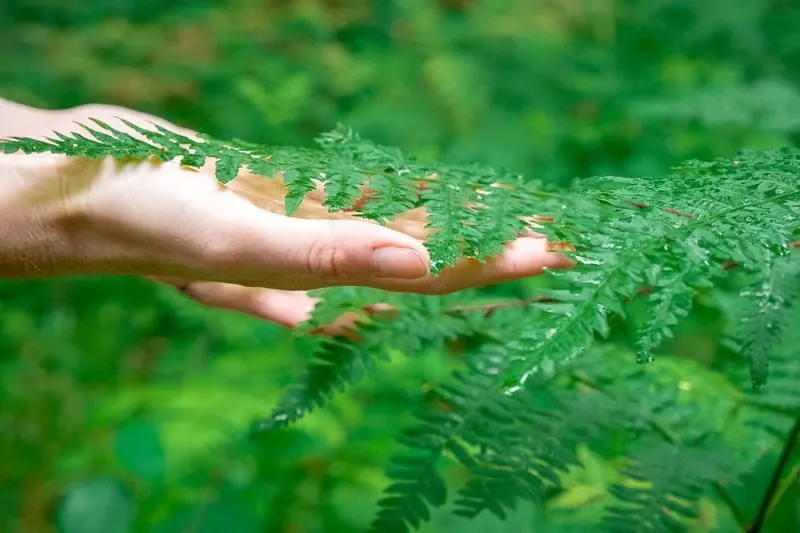 For those who like to pair physical activity with exploring a new city, the Fox Trot Trail offers the perfect way to spend an afternoon.
The Trail takes visitors on a self-guided tour of the most important Appleton landmarks, covering a total of 2.2 miles without ever leaving the city streets.
There are 16 stops in total, enabling you to learn about places such as Houdini's childhood home, and the world's first hydro-electric power plant.
The Trail is really easy to find: just follow the blue fox pawprints on the sidewalks, from one stop to the next.
11. Go shopping in Downtown Appleton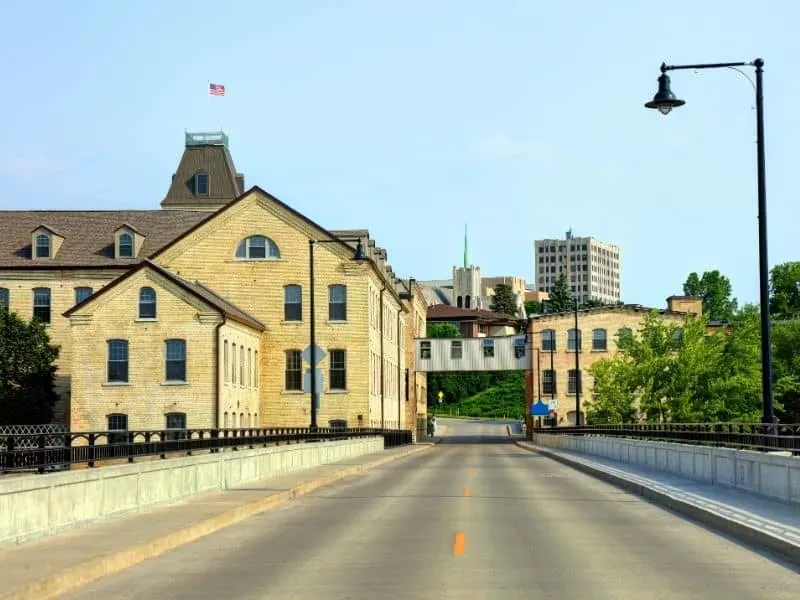 By following College Avenue in Downtown Appleton, you can discover dozens of small, eclectic shops with a unique atmosphere. Whether you're looking to liven up your wardrobe or stock up Appleton souvenirs and gifts, Downtown Appleton is the place to go.
Blue Moon Emporium (227 E College Ave): described as a curated marketplace, this shop offers assorted items from local artists and designers, everything from art prints and souvenirs to unique clothing.
Items of Interest (10 E College Ave #102): another unusual gift store, this place is perfect if you're looking for truly unique oddities.
Appleton Souvenir & Cigar Co. (415 W College Ave): as the name implies, this place combines a broad souvenir offering with a cigar shop and smoking lounge.
12. Go shopping at the Fox River Mall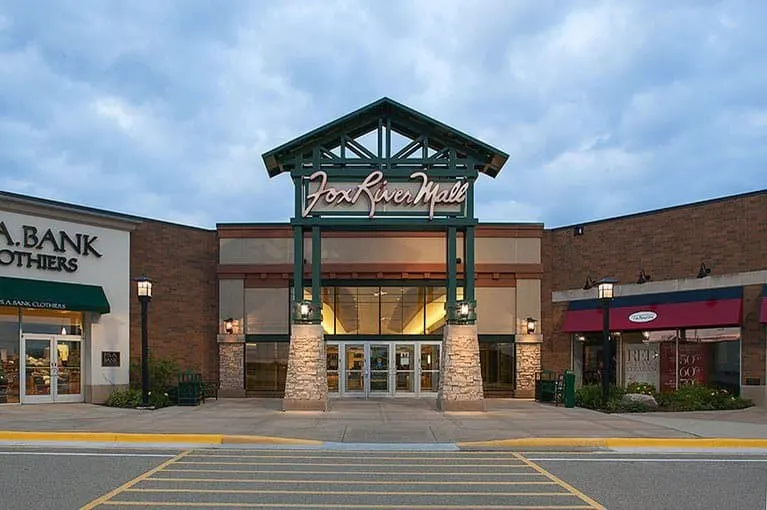 The shopping spree continues! For those looking for a more conventional shopping experience, the Fox River Mall features all the big brands, as well as several restaurants to relax in after a long day of shopping.
The Mall is located on the western side of town. If you can't reach it by car, don't worry; the Valley Transit Bus Service operates several routes that will get you there in no time.
Address: 4301 W Wisconsin Ave, Appleton, WI 54913
13. Go for a walk in the Gordon Bubolz Nature Preserve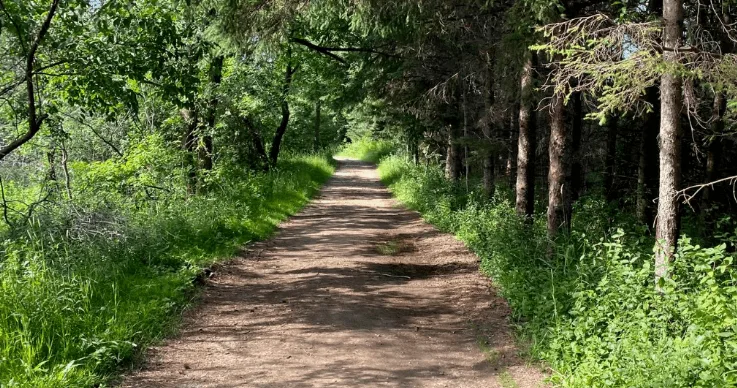 Another must-do on the list of educational and fun things to do in Appleton, the Preserve covers 725 acres of mixed habitat just north of the city.
There are tons of educational events for kids and adults alike, including firefly evenings and visiting frog ponds.
In the winter, the Preserve offers ski and snowshoe experiences, including guided events, equipment rental, and basic training. It's also considered one of the top ski resorts in Wisconsin.
And if you time your visit right, you could spend a romantic evening at the candlelight snowshoe and ski trail, which is only one of many cool things to do in Wisconsin in Winter.
14. Visit an Appleton brewery
Appleton boasts an impressive number of craft breweries that you can visit during your time in Wisconsin. Try unique local craft beers, enjoy live music events, and have fun!
Some popular breweries to visit include:
McFleshman's Brewing (115 S State St): with a beer garden and a loft, McFleshman's is conveniently located in the very center of Appleton
Appleton Beer Factory (603 W College Ave): interestingly, this Downtown Appleton brewery is housed in a historic building that the crew has renovated by hand, reusing most of the materials. For instance, the wood for the tables came from the original floorboards upstairs.
Lion's Tail Brewing Company (116 S Commercial, Neenah, WI 54956): if you don't mind going just a little outside Appleton to try the best craft beers, Lion's Tail is the place to be. With a dozen brews on tap and even more guest beers, it has one of the largest offerings of craft beer in the area.
15. Attend a Timber Rattlers baseball game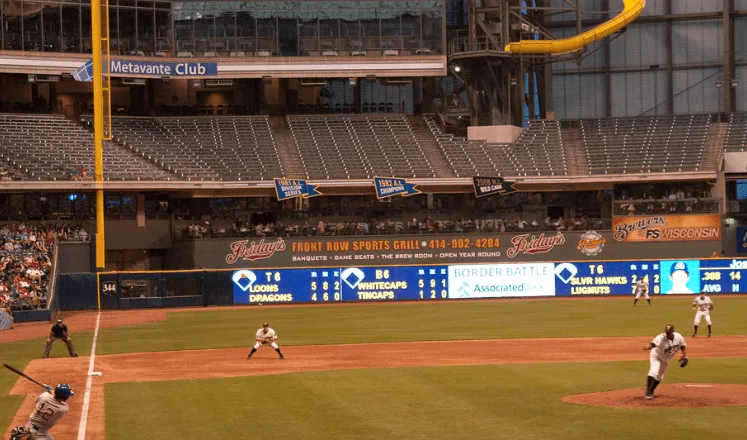 Winners of nine league championships, the Wisconsin Timber Rattlers are a minor league baseball team native to Wisconsin.
If you get the chance, catch one of their home games on the Neuroscience Group Field at Fox Cities Stadium.
16. Have a walk at Little Lake Butte des Morts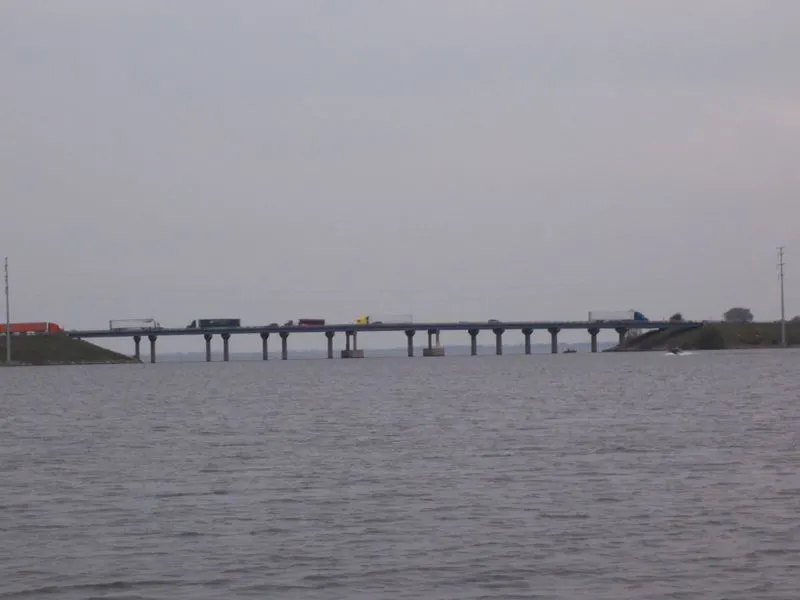 A 15-minute drive from Downtown Appleton will take you to Little Lake Butte des Morts. A quiet and peaceful space, this is really more of a widened section of the Fox River than a lake in its own right.
The lake takes its name from the nearby Lake Butte des Morts, so named by the French after the Native American burial mound located nearby.
You can take a romantic walk around the lake, go fishing for yellow perch and largemouth bass, or simply relax by the water's edge. It falls under the category of best lakes in Wisconsin, due to its beautiful views of nature along with a great variety of flora and fauna.
For good starting points to visit the lake, head to Fritse Park (937 N Lake St, Neenah, WI 54956) or Arrowhead Park (355 Millview Dr, Neenah, WI 54956).
17. Go hiking in the High Cliff State Park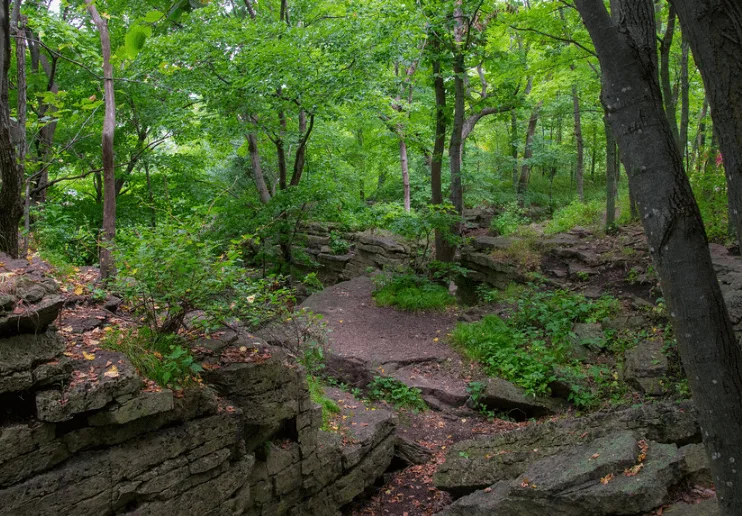 For outdoor activities, visit the High Cliff State Park, located just 12 miles southeast of Appleton.
The Park features several looped trails, perfect for hiking and cycling.
Sprawling on top of incredible limestone cliffs, the Park area overlooks Lake Winnebago, the largest inland lake in Wisconsin.
You can even plan a day trip to Green Bay and plan several cool things to do in Green Bay as well like hiking and visiting children's museums.
The observation tower in the Park offers amazing views of the lake, Appleton, and the surrounding areas.
For a truly unique experience, hike the 0.6-mile Indian Mound trail, which showcases effigy mounds built by Native Americans 1500 years ago.
When looking for fabulous best state parks in Wisconsin, High Cliff State Park should be on top of your list!
18. Get pampered in Appleton's spas
If you're looking for romantic things to do in Appleton, why not enjoy a couples' massage at one of the local spas?
Offering hair and nail treatments, massages, and relaxation, a spa visit is a perfect way to unwind and find your balance. Some of the best picks in Appleton include:
Spa BenMarNicos (300 W College Ave, CopperLeaf Hotel): the largest and most popular town in Appleton, and located right in the center of the city. This is also one of the best spa resorts in Wisconsin.
Cosy Feet Spa (347 N Casaloma Dr): for a more unusual experience, Cosy Feet offers a traditional Chinese foot massage.
The Salt Room (1196 N Mayflower Dr): this venue on the western side of Appleton offers to cleanse and relaxing salt therapy for both adults and kids.
19. Watch a show at Fox Cities Performing Arts Center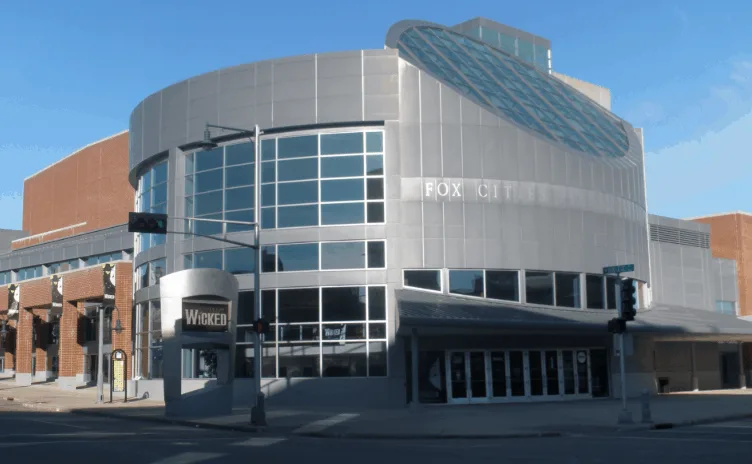 Make your Appleton trip even more memorable by discovering new plays and music. From Broadway musicals to ballet shows, opera, and popular music gigs, the Fox Cities PAC holds an impressive number and range of events.
Mean Girls, Cats, and Hairspray are just some of the major shows to hit the stage of Appleton's theatre in 2020.
As with most large theatres, make sure that you book your tickets in advance as shows sell out really quickly!
If you are a movie lover, make sure to have a look at my list of the movies set in Wisconsin.
Address: 400 W College Ave, Appleton, WI 54911
20. Eat out in the best restaurants in Appleton, WI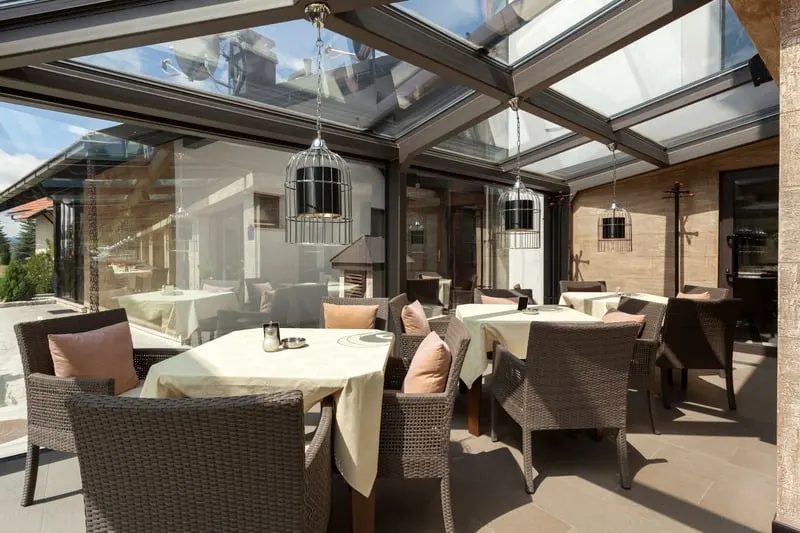 From beer brats to cheese curds, Wisconsin is home to some of the best American comfort foods. You can sample local delicacies as well as international cuisine in Appleton's best restaurants, including:
Rye (308 W College Ave): with a central location and a stylish, rustic interior, Rye is a fine-dining restaurant offering American cuisine, including local dishes and vegan options.
Mark's East Side (1405 E Wisconsin Ave): this restaurant strikes a good balance between a fine dining experience and a casual atmosphere, serving local food as well as vegan and gluten-free alternatives.
Stone Arch Brewpub (1004 S Olde Oneida St): this gastropub with craft beer and local delicacies is a great choice for a casual evening out.
21. Take a haunted history tour in Appleton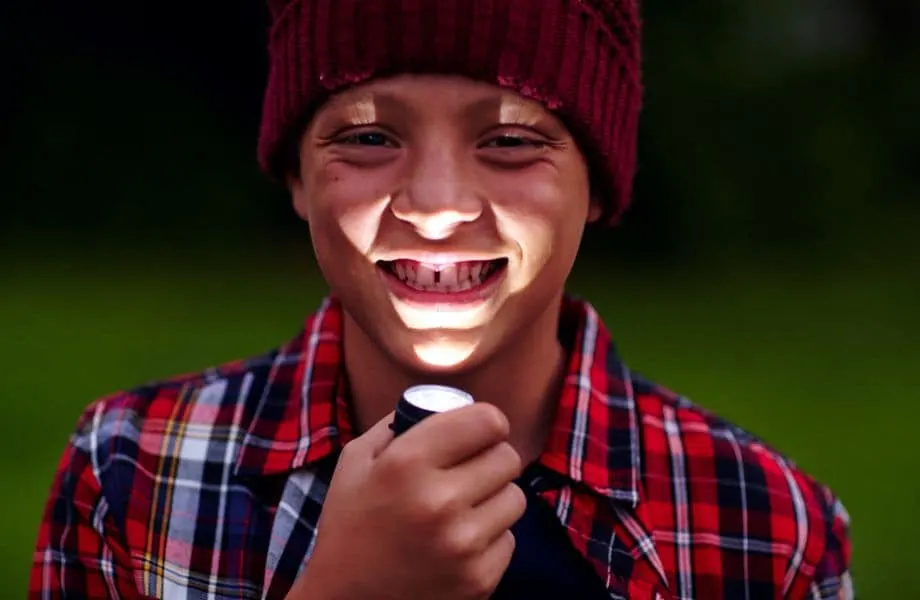 If you are looking for a spooky and thrilling adventure, then Appleton, Wisconsin has just the place for them with its haunted history tour!
Depending on what you are looking for, they can choose either the Public Investigation Tours or Appleton Haunted History and Mystery Tours. On the tour, you'll explore some of Wisconsin's oldest haunts—places that have been featured in magazine articles and books about haunted sites.
You'll even get to experience mysterious noises, unexplained activity, and unexplained occurrences while making your way through the dark hallways and rolling countryside.
22. Go bowling in Appleton, WI
For travelers visiting Appleton, Wisconsin looking to add some fun to their trip, bowling can be a great adventure!
Known for its iconic bowling alleys and thrilling lanes, this city is home to numerous centers that have been frequented by local bowlers for years.
From classic scoring systems to delicious snacks and drinks – bowling in Appleton has something for everyone!
Whether it's your first time rolling a ball down a lane or you've been hitting the pins since you were a kid, here's where to enjoy bowling in Appleton:
Super Bowl Family Entertainment Center
The 10th Frame
---
Selection of Best Hotels in Appleton, Wisconsin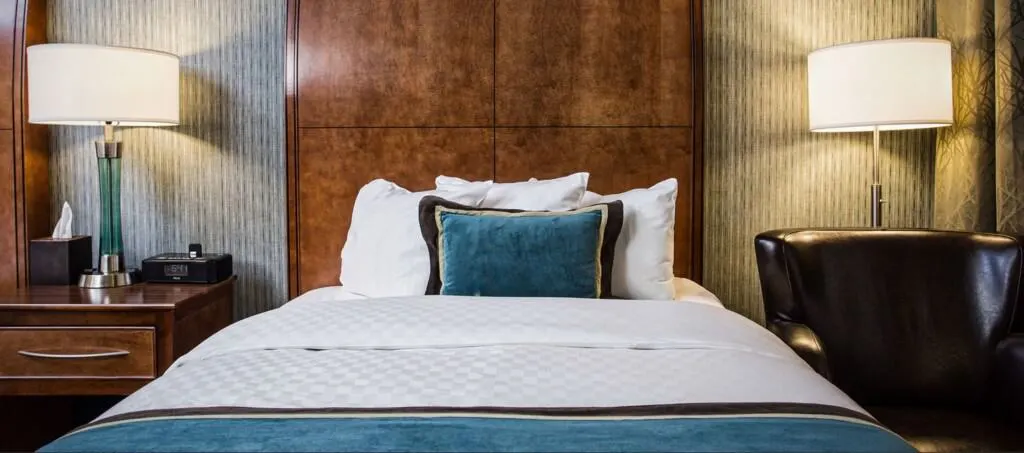 Modeled after small family European hotels, the luxury CopperLeaf Boutique Hotel & Spa **** is conveniently located in the center of Downtown Appleton, close to many of the local attractions and a wide variety of restaurants.
The hotel is also home to Spa BenMarNicos, so it's the perfect choice for a relaxing city break.
The CopperLeaf Boutique Hotel is right next door to the Performing Arts Center. Hearthstone, the Paper Discovery Center, and the History Museum at the Castle are all well within walking distance as well.
Additionally, the CopperLeaf is perfect for a romantic getaway as it is one of the most romantic hotels in Wisconsin.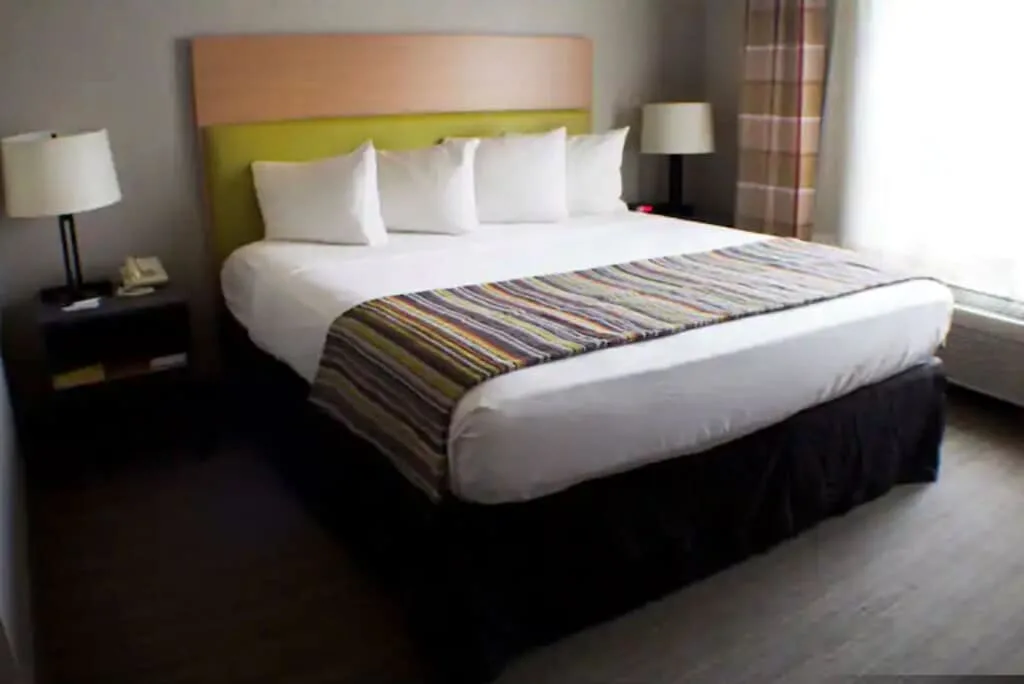 This contemporary hotel is located in a quieter area of Appleton, next to the Fox River Mall on the western side of the city. It's only a short drive away from Downtown Appleton (around 3 miles).
The Country Inn & Suites by Radisson, Appleton, WI **** is easily accessible from the airport, with free shuttles available.
Please note that there are two Radisson hotels in the city! The other one, the Country Inn & Suites by Radisson, Appleton North, WI ****, is further away from the centre and from the airport!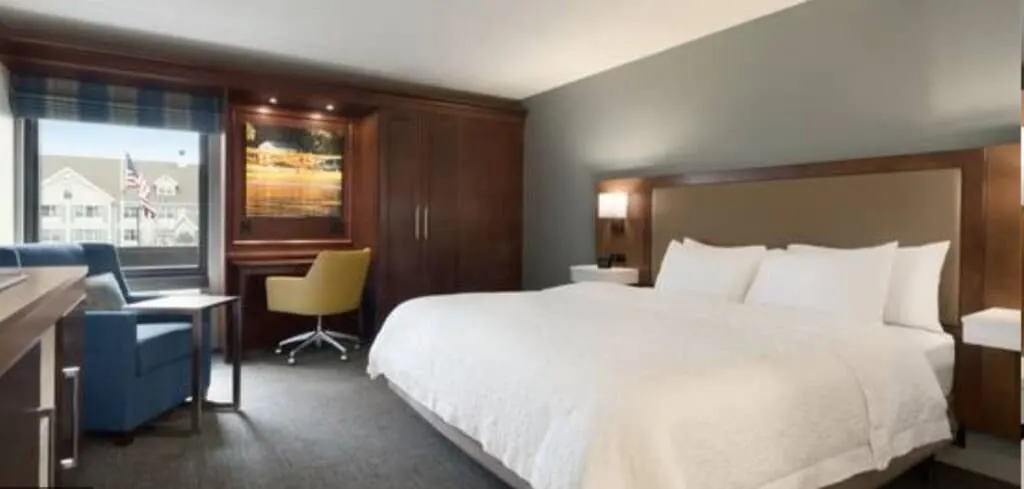 Offering a three-star accommodation at an affordable price, the Hampton Inn Appleton-Fox River Mall Area *** is also located in the Fox River Mall area.
Conveniently, there is a complimentary shuttle service that can take you anywhere within 5 miles of the hotel. Visitors can, therefore, reach Downtown Appleton and most of the local attractions at no extra cost.
You can try several great options for hotels and if you want to enjoy your stay in a cabin, you can find several best romantic cabins in Wisconsin closeby.
---
Where is Appleton, Wisconsin?
Appleton is located in Northeast Wisconsin, just over 100 miles north of Milwaukee, and just a few miles from the northern edge of Lake Winnebago.
Conveniently, the closest airport for Appleton, WI, Appleton International Airport, is located only 3 miles west of the city.
It's well-connected, which makes Appleton a great option when looking for day trips from Milwaukee.
If you are looking for the best hotels in Appleton, you can jump right to the section here or check out the best Airbnbs in Appleton, WI.
---
Short FAQ about Things to do in Appleton, Wisconsin
What is it like to live in Appleton, WI?
Appleton is not only a great city break destination and living, with several unique museums, art galleries, and a vibrant and friendly culture. Visitors looking for outdoor adventures and family fun out in nature won't be disappointed, either. There are lots of opportunities for hiking, skiing, and learning about local fauna and flora just outside of the city.
What are the top attractions to visit in Appleton?
The Hearthstone Historic House Museum, the Trout Museum of Art, and the Butterfly Gardens of Wisconsin are the top attractions to visit in Appleton.
What are the best outdoor activities in Appleton?
Hiking, skiing, and learning about local fauna and flora just outside of the city are the best outdoor activities in Appleton.
What are the top attractions to visit in Appleton?
Some of the top attractions to visit in Appleton are the Fox Cities Performing Arts Center, the Hearthstone Historic House Museum, the Gordon Bubolz Nature Preserve, the Appleton Memorial Park, and the History Museum at the Castle.
What are the best outdoor activities in Appleton?
Some of the best outdoor activities in Appleton are hiking, biking, kayaking, golfing, and fishing.
What are free things to do in Appleton, WI?
Some of the best free things to do in Appleton are visiting the Appleton Farmers Market, taking a walk on the Fox River Trail, exploring the Trout Museum of Art, waking the Paper Trail, and visiting the History Museum at the Castle (free entry on the first Friday of every month)
What is Appleton, WI known for?
Appleton is known for its rich history in the paper industry, Lawrence University, the Fox River and its numerous performing arts venues.
What are things to do in Appleton at night?
Some fun things to do in Appleton at night are catching a show at the Fox Cities Performing Arts Center, enjoying live music at one of the many venues, play games at the Player 2 Arcade Bar or take a haunted history tour.
For a quick overview of cool things to do in Appleton, Wisconsin, have a look at my Web Story about what to do in Appleton, WI.
---
Best Things to do in Appleton – Map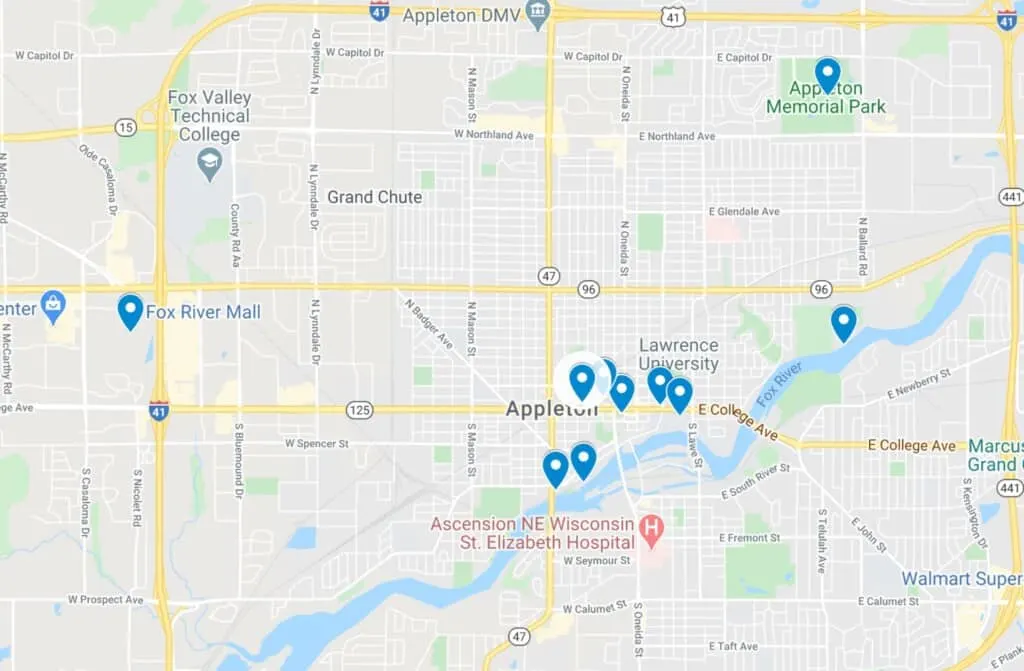 ---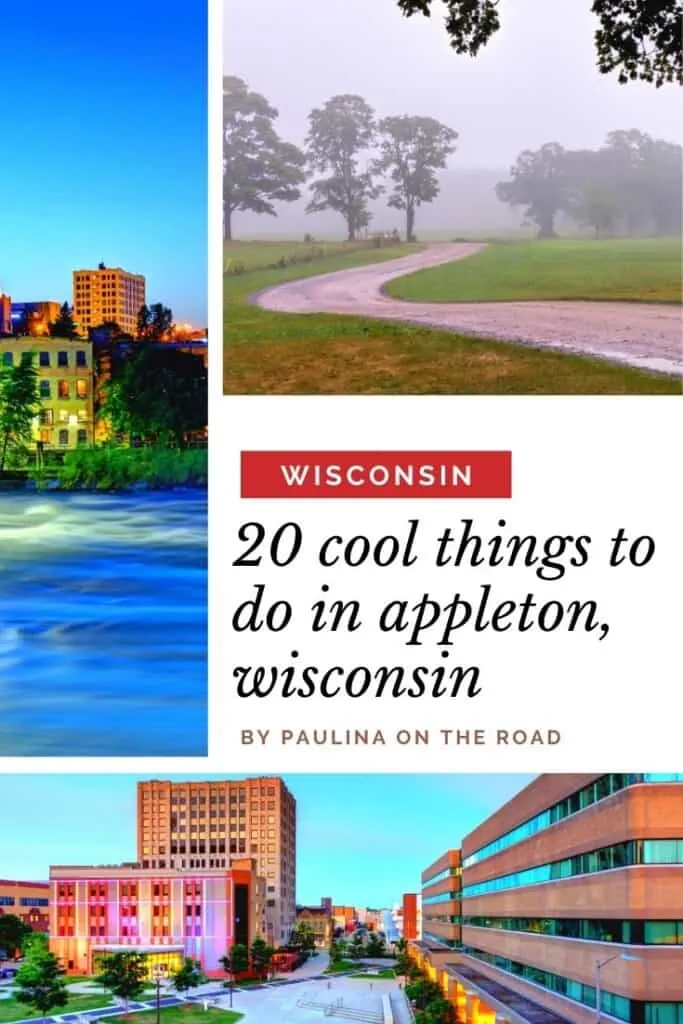 ---
Hola! I am Paulina, a fervent travelette who crossed the Atlantic Ocean by Boat HitchHiking. On my blog, you'll find all the tips to make the most of your holiday. Get ready to enjoy outdoor and sustainable travel like hiking, cycling or sailing. Let's hit the road together!