How Studying Abroad Changed Me
Post written by Ariel Weihl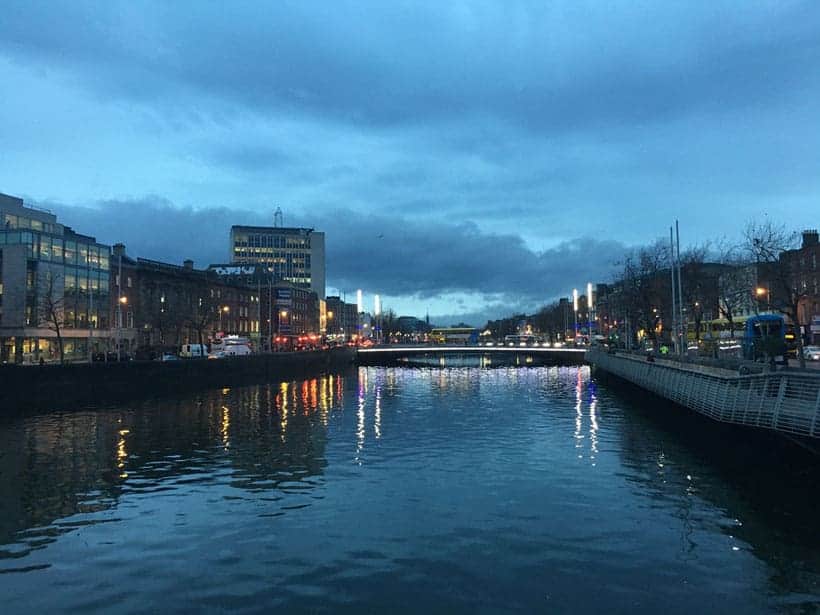 We missed our original flight to Dublin due to train issues, but when I got there and saw this view, I didn't so much mind the fact that I had spent an extra $80 on a new ticket
Making the choice to study abroad in Paris for a semester was
the craziest thing I've done in my life
.
I was about to embark on a four-month adventure in a country I had never been to, at a school that I knew pretty much nothing about, and in a city that had, for some unfortunate reasons, recently been in the news.
This was my first trip out of the U.S. and I was going to spend it flying solo for four months in a place that, frankly, my family wasn't thrilled with me visiting at the time.
It was incredibly difficult. Between homesickness, culture shock, and having to leave my entire support system behind, it was hard. There were times when I wanted to just pack everything up and hop on the next plane home.
The holidays were the worst. My birthday was a bit difficult, but I celebrated by booking a solo trip to Prague, so that helped. Thanksgiving was a little harder, though an American friend of mine and I did our own celebration, complete with turkey. After dinner, I skyped with my family and even got to watch the traditional Dallas Cowboys game.
Christmas was a different story. The holiday itself was great, since I was lucky enough to spend it with some family friends in England. What got me was the fact that I had already been gone for four months, had two weeks left, was running out of money, and everyone I knew was leaving or had already left.
It got to be too much and I ended up begging my sister to buy an earlier plane ticket home, which she did. I'm a pretty stubborn person and once I come up with a plan, I hate to change it. It's a matter of pride for me. But when I got that email with my new flight information, I was filled with such a sense of relief, the idea of being "weak" for not sticking to my plan never entered my mind.
I was too thrilled with the news that I was going to see my family in just a couple weeks.
Dealing with the classes was both easier and more difficult than I thought it would be. I was taking two classes in French, so that was pretty challenging. I surprised myself with how quickly I adapted, though. I passed how my classes, even did well in some of them, and I realized that when it comes to the way I learn, I'm not stuck in one pattern of thinking. As a student, this is a great skill to have.
It's also a good skill for anybody; you don't want to be locked into one way of thinking about or viewing the world for your whole life. Wouldn't that be incredibly boring?
Despite all the hardships that come with studying abroad, there were a ton of amazing times. I took my first solo trip, which has only made me crave travel, especially solo travel, even more. I talked to random strangers in hostels and on the street (I used to be painfully shy, so this was a huge change for me).
I wandered around strange cities by myself and didn't worry about getting lost. I made plans, watched them fall apart, and, instead of freaking out like I used to, I went with the flow and adapted to my new situation.
When I got back home, I wasn't the same girl I was before leaving. Then, I was scared but optimistic, full of all these grand, Hollywood-esque ideas about what study abroad would be like, from spontaneous train rides across Europe to falling in love with a handsome foreigner or two.
I knew it was going to be a little hard, but I figured that it wasn't going to be anything I couldn't handle.
Four months later, I had completely changed. I knew there were hardships involved, which I had experienced first-hand: missing my flight; being lonely; getting lost and having to sit out in the cold for an hour until the next bus came; and running out of money. These things were all incredibly frustrating.
But I dealt with it. I learned, I adapted, and I grew as a person. I struck up conversations with servers in restaurants and strangers on trains. I learned to be flexible in my plans, especially when it involves taking a bus or the train. I tried new foods, some of which I even liked and try to have now that I'm back home.
I traveled solo and loved it, even though I had to force myself not to spend the entire trip in my hostel, watching Netflix. I went on amazing adventures and enjoyed myself, despite a frustrating lack of stable wi-fi in some hostels and the fact that Google Maps isn't reliable in all parts of Europe.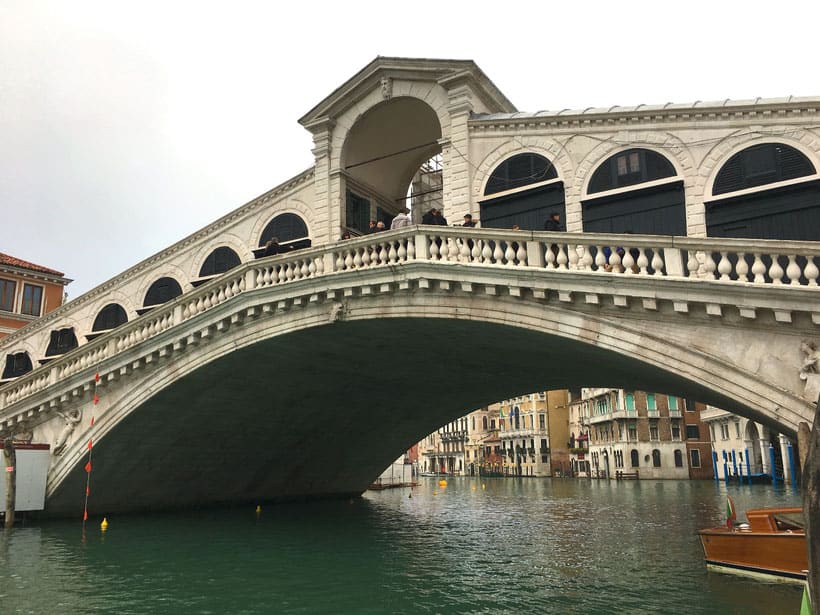 In Prague, I approached a group of strangers and struck up a conversation, for the first time in my life, and found friends to hang out with for the next few hours. In London, I flirted with a cute British guy despite having been up since 5am and not wearing any makeup.
In Amsterdam, I realized that although the city wasn't anywhere I would have chosen to visit on my own and I had no intention of returning, there were still some bright spots to be found. In Paris, I got lost in a city that became like home, went to my local bakery and got complimented on my French, and was helped by a number of random strangers, despite their reputation for being rude.
I learned to be comfortable in my own skin and by myself there, in a place where dining solo is nothing to be ashamed of and people-watching is an art form.
Study abroad took my preconceptions of travel and myself, and threw them out the window. It tore me down and built me back up. It made me change from a nervous, shy, naïve girl to a strong, confident young woman who can handle anything the world throws at her. That's why, even though studying abroad wasn't all it cracked up to be, I would do it again in a heartbeat.
It made me the person that I am today and I can't wait to see what my future travels will do the stereotypes I have of the world and, more importantly, myself.
---
About the author…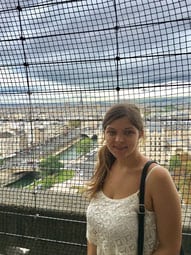 This guest post is written by Ariel, the blogger behind Young and Broke in Paris. Originally from Louisville, KY, she spent 4 months studying abroad in Paris, where she fell in love with the food, people, and culture.
She also discovered her love of travel and spent most of her time abroad visiting various places around Europe (10 countries and counting). Today, she's back in the States to finish up her marketing degree, but she still finds time to work on her blog, in hopes of inspiring other students to study abroad. When she's not studying, blogging, or watching Netflix, she's busy daydreaming about her next adventure! Discover more about Ariel on her Instagram.
---