My Favorite Things to do in Cascais, Portugal

Cascais, only a 40 min. train ride away form Lisbon, is the Portuguese version of a former fisherman's village turned into one of the richest municipalities of the country. The maritime influence is still visible when walking along the fishermen's boats in the port of the town.
[Versión española abajo]
in the late 19th century the Portuguese royal and aristocratic families moved into town and gave it the elegant and distinguished touch it still preserves today.
Visit the Museums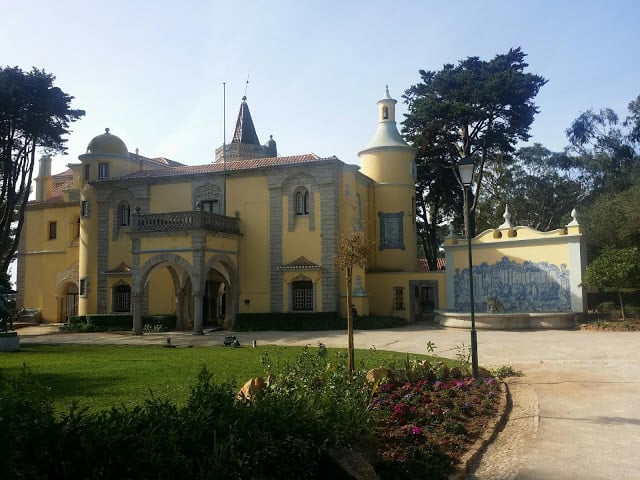 After passing the Cascais' Citadel, you will discover 2 hidden palace jewels: the Museum Conde Castro Guimarães and the Farol de Santa Maria with Casa de Santa Maria.
Both are perfect examples for the "summer architecture" of the royal palaces in Cascais and demonstrate a perfect blend between Mediterranean and Moorish style.
Visit Boca do Inferno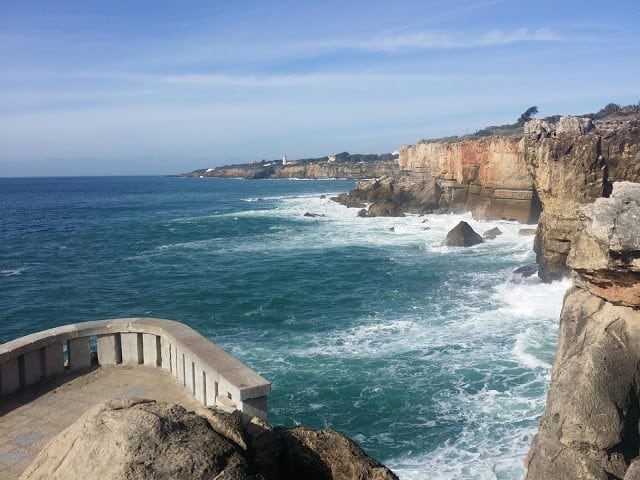 If you walk 10 minutes more, you will discover Cascais' most spectacular sight: the Boca do Inferno. "Hell's Mouth" has not been created by human hand but by nature. This chasm is located in the seaside cliffs and the striking swell of the waves makes this natural wonder one of the most beautiful attractions in Cascais.
Make sure to take the necessary time to savour the fresh sea breeze and to admire the rocky Portuguese coast!
Enjoy Seafood
After this enjoyable walk, what could be better than tasting Cascais' delicious sea food? The best address in town is restaurant Maria Pia below the Citadel. It offers first quality sea food and has panoramic views on the village, the picturesque Marina and its charming fisher boats.
It's the perfect finish of a very maritime day!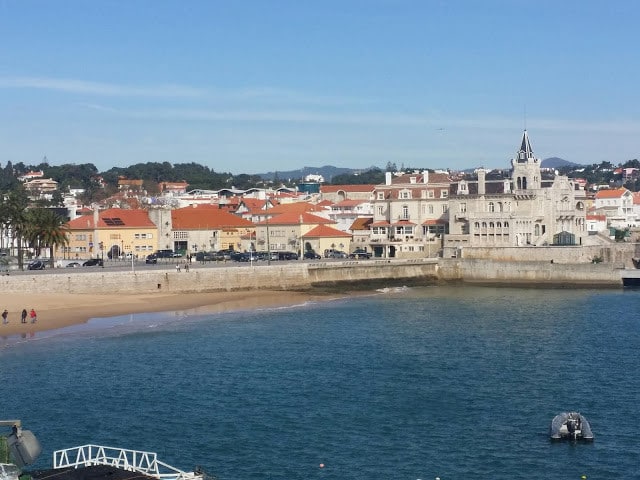 Cascais, a tan solo 40 minutos en tren desde Lisboa, es la versión portuguesa del pueblo de pescadores convertido en uno de los pueblos más ricos del país. La influencia marítima sigue muy presente al pasear en el puerto donde duermen los barquitos de los pescadores. A finales del siglo 19, la nobleza portuguesa y la familia real construyeron sus palacios en Cascais y le dieron este toque tan elegante y sofisticado que sigue vivo hasta hoy.
Visitar los museos
Al pasar la ciudadela de Cascais, vais a descubrir dos palacios-joyas escondidas: el Museo Conde Castro Guimarães y el Farol junto a la Casa de Santa María. Ambos son muestras perfectas de la característica "arquitectura de verano" de los palacios de Cascais y mezclan el estilo mediterráneo con influencias mudéjar.
Ir a Boca do Inferno
Si camináis 10 minutos más, vais a hallar la atracción más espectacular de Cascais: la Boca do Inferno. "La Boca del Infierno" no ha sido creado por mano humana sino por la naturaleza. Está situado en la brecha enorme de las rocas de la costa y el impacto de las olas contra sus paredes hace de esta maravilla natural uno de los sitios más espectaculares de la región de Lisboa.
¡Tomad el tiempo necesario para disfrutar del aire marítimo y de la vista espectacular a la costa portuguesa!
Disfrutar de la comida
Después de este agradable paseo, ¿qué viene mejor que probar el delicioso marisco de Cascais? La mejor dirección de la ciudad es el restaurante Maria Pia justo debajo de la ciudadela.
Ofrece marisco de primera calidad y tiene vistas panorámicas al pueblo, la marina y los barquitos de los pescadores.
¡Es el final perfecto de un día muy marítimo! Y si te has quedado con ganas de playa en Portugal, te recomiendo las 3 mejores playas del Algarve.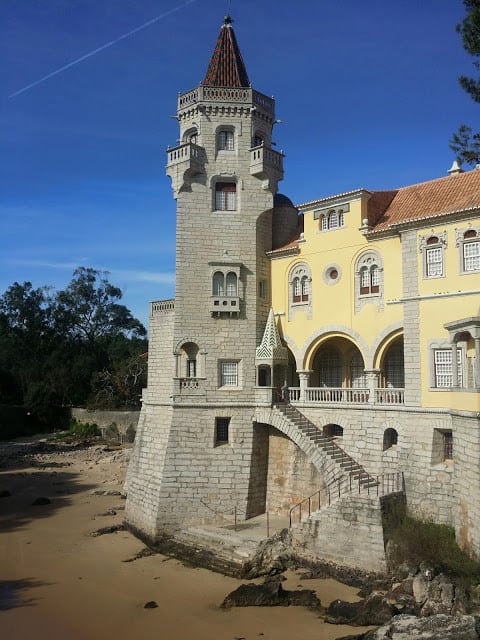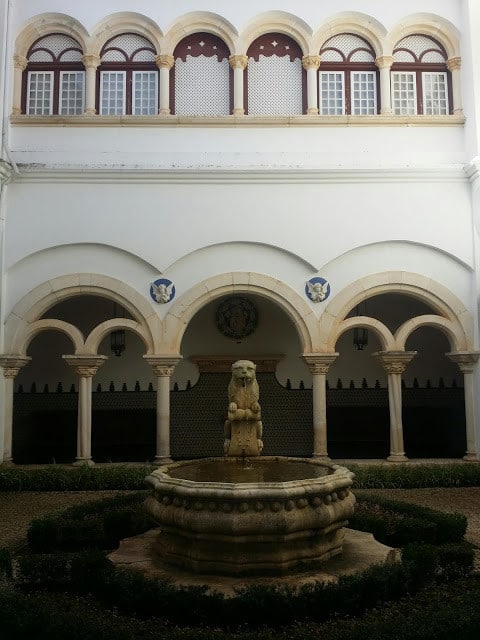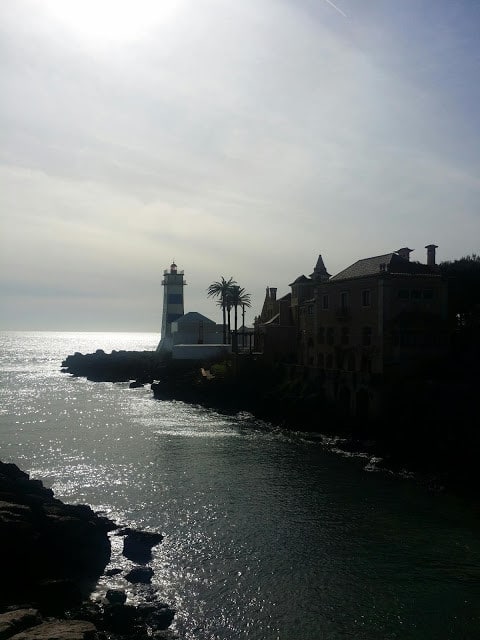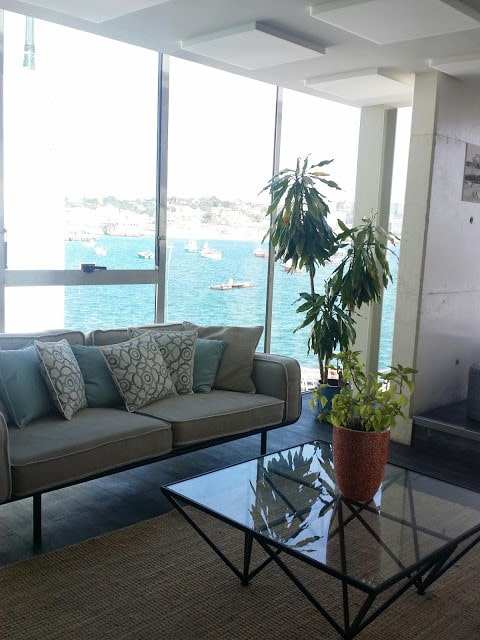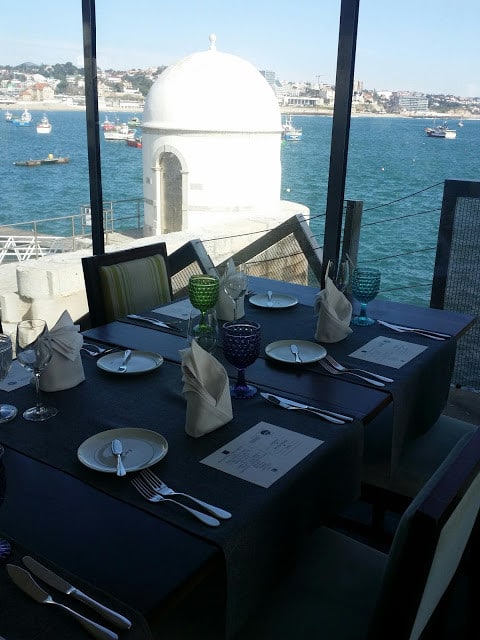 <a href="https://www.bloglovin.com/blog/14761957/?claim=32vmq57bpcg">Follow my blog with Bloglovin</a>
---
Excursions starting from Cascais – Excursiones desde Cascais:
Lisbon
Sintra
Guincho Beach – Praia do Guincho
Cabo Roca
***
For more information on tourism in Cascais, I recommend the following webpage: Tourism in Cascais.
Para más información sobre turismo en Cascais, os recomiendo la siguiente página: Turismo en Cascais.
***
---