The Greatest Gift of Travel: The People You Meet
Post written by Lynn P. Nieman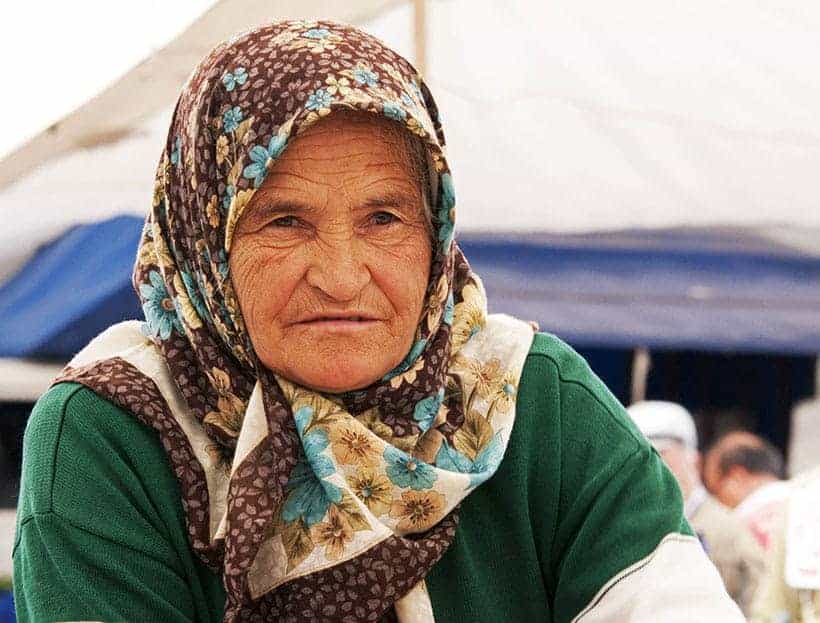 To me the best thing about travel is meeting people — the locals and other travelers.
It doesn't matter if you've just traveled to a town 50 miles away from your home or if you've traveled 5000 miles to a completely different culture. Connecting with the locals is always a wonderful way to get a sense of the destination you are visiting — the history, the traditions and customs, the culture. That's why I follow many of the best travel blogs for insightful stories.
And meeting other travelers can lead to friendships — whether they be in the moment or lifelong.
While my stories — and my memories — including seeing a place or a site, the best stories and my favorite memories are about the people — the kindness, the smiles, the laughter.
---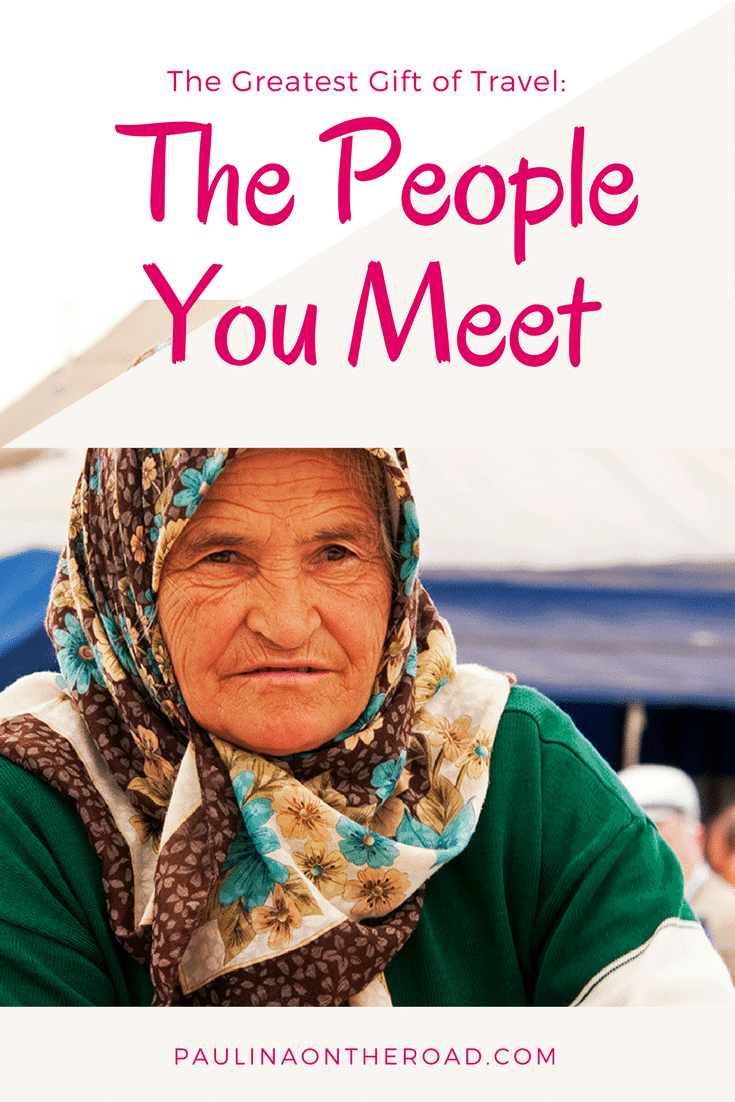 ---
I think we forget that people are inherently kind.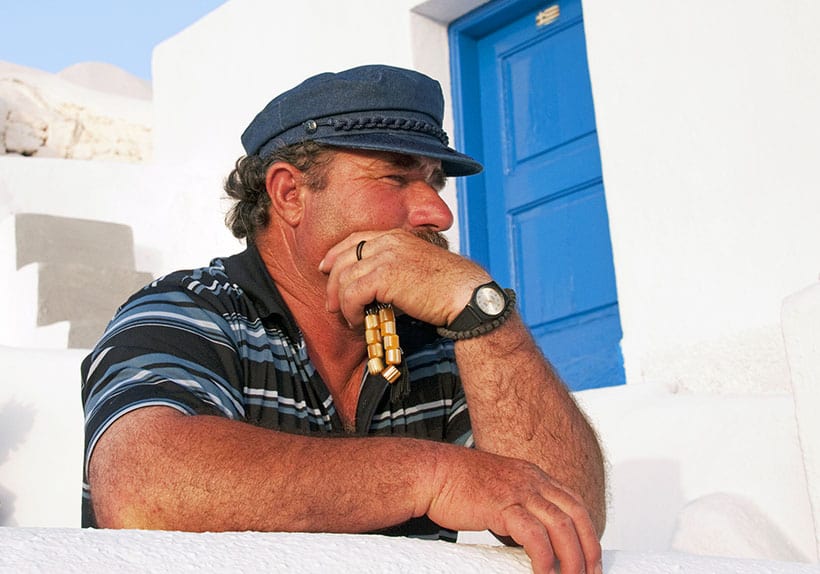 And travel has taught me that a complete stranger can quickly become a friend. Or at least can lend a helping hand.
I've seen this time and again during my travels — a complete stranger helping a fellow human being with directions, offering food or drink, or helping to change a flat tire.
We humans have good hearts.
Yet on the news we seem to be bombarded with all the bad people out there. I always say, "If you're losing faith in your fellow humans, go travel!" Because I have no doubt your faith will be restored.
One of my favorite stories comes from traveling in Turkey.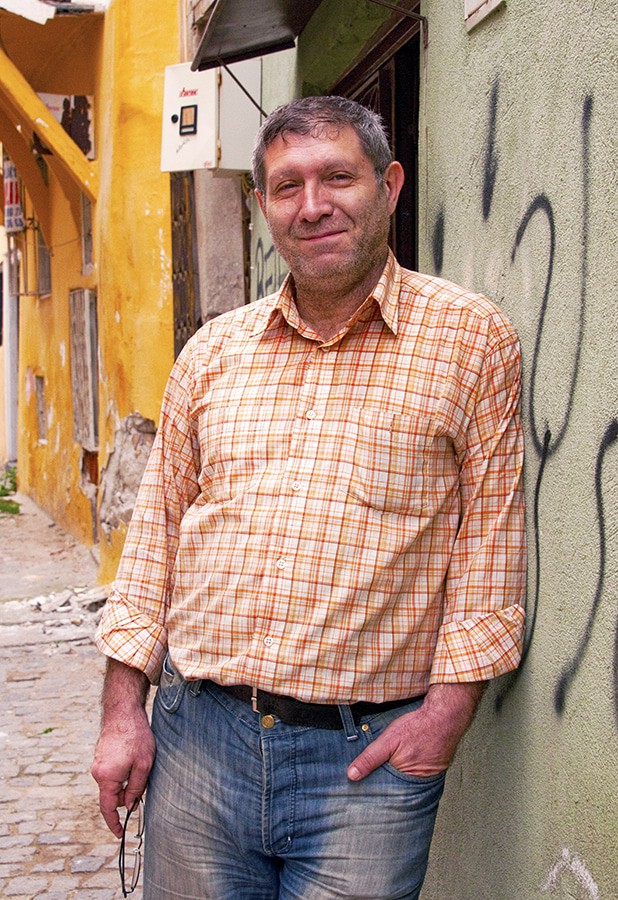 My friend and I had rented a car and were traveling around the country staying in various small towns. The GPS had quit on us and we didn't have a detailed map. When we arrived in this particular town we had made a very long drive and we were smoked. And we only had the street address for the hotel — no map to even know which streets to turn onto.
We drove around a bit, but couldn't find it.
I saw some locals hanging around a small shop so I stopped the car at a corner in hopes of getting some information. Deb, my friend, got out of the car to ask where our hotel was, figuring if we at least had a general direction, we would find it. But since we only knew about 5 words in Turkish and most Turks don't speak that much English, we knew it was a long shot.
Deb approached the small group of people as I looked on.
The next thing I knew some man (maybe in his mid-50's) was opening up the back door of the car, pushing our belongings on the seat over and sitting in the back seat. Deb, in the meantime, had taken her position in the passenger seat and looked at me as I looked at her. I knew we were both thinking, "Is this a car jacking?"
But the kind man in the back seat directed us — giving back seat driving a whole new meaning for me — using hand gestures. And we arrived at our hotel — safely.
We offered him a ride back to the point where we had picked him up. He refused.
Deb offered him money. He shook his head "no."
This wonderful Turkish man did this out of the kindness of his heart — helping complete strangers find their way to their hotel. I have seen this over and over as I have traveled.
The goodness of people.
The kindness of humans.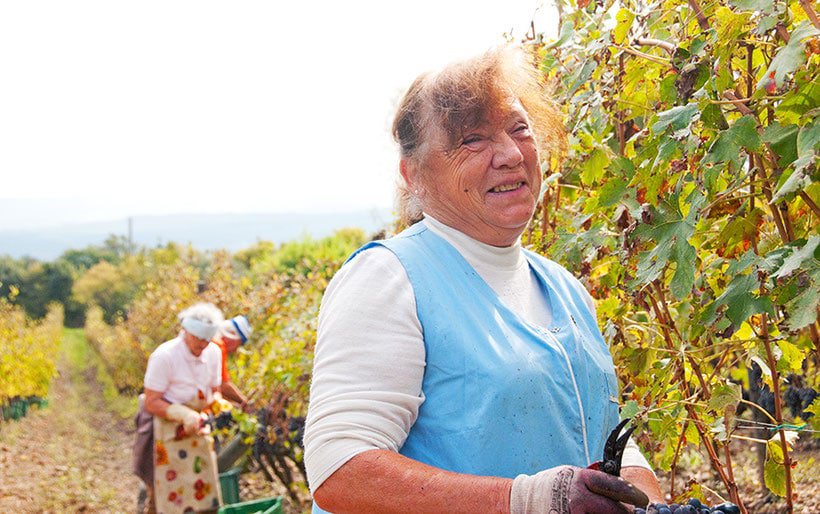 This wasn't my first encounter with the kindness of strangers.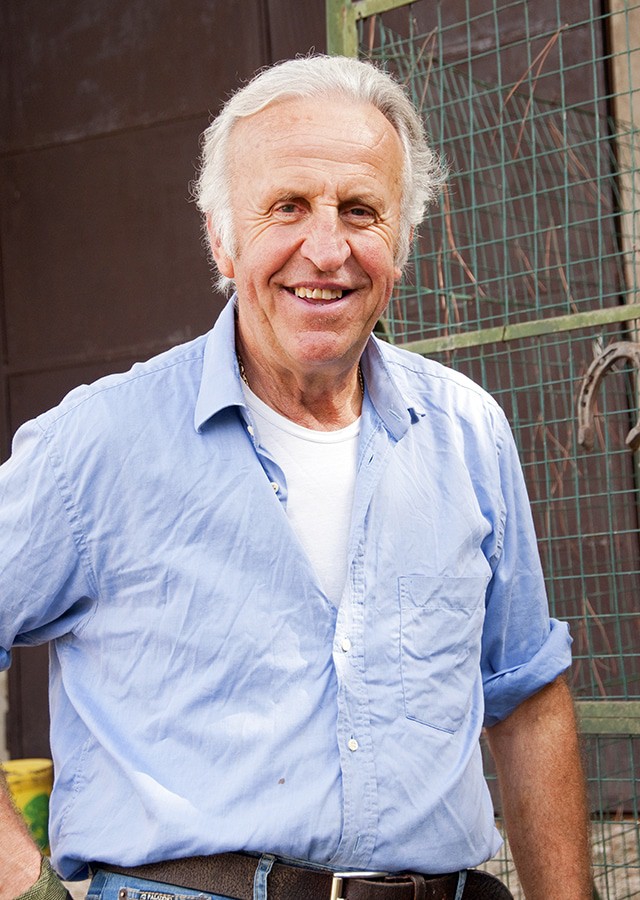 On my first trip abroad I traveled to Andalucía, Spain — without any set reservations or plans. I knew I wanted to begin in the seaside town of Nerja so I took the bus from the airport in Malaga to this Mediterranean village. With my guidebook in hand I made my way to one of the hostels recommended and was promptly greeted by a lovely Dutch woman who told me she didn't have a room but that her friend might.
So she stopped what she was doing, locked up her hostel and walked me to her friend's hostel — who did have a room for me. I was stunned that this kind woman took the time out of her day to walk me over and not simply give me directions. I kept thinking that this would NOT happen in the USA.
And on this first trip I encountered more good-hearted people — Spaniards, French, Italian, Dutch, Norwegian, Brits — who helped with directions, invited me to join them on a drive and offered their conversation over dinner.
It was that first trip that I fell in love with international travel.
Not simply because of the fun of exploring and being somewhere new (although that's certainly part of it) but because of the people.
And there are more moments.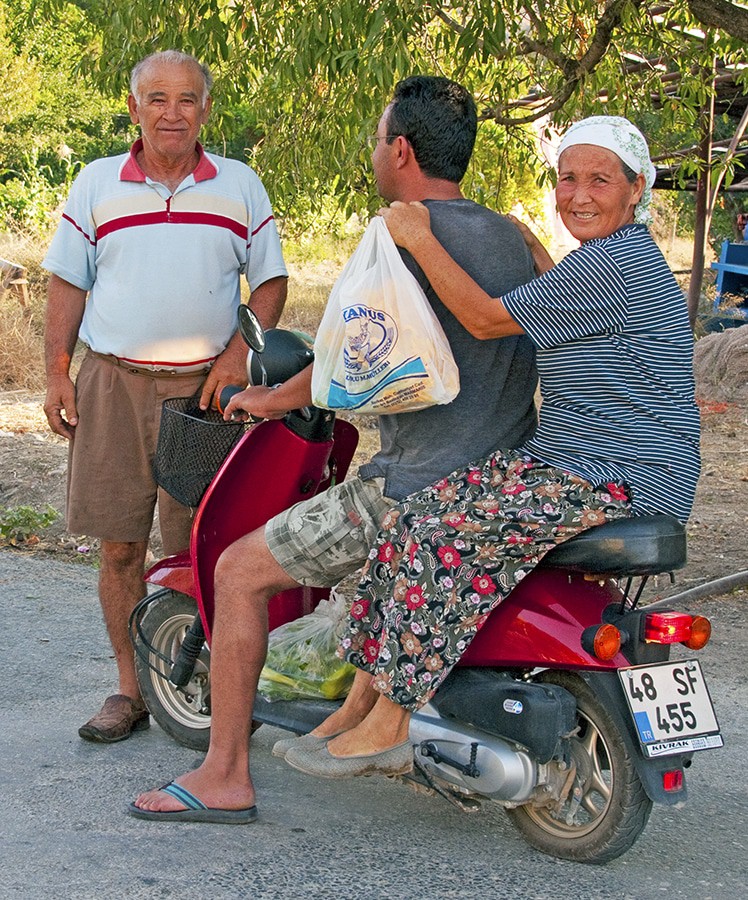 The couple in Ireland who stopped to help me change a flat tire.
An Aussie couple who invited me to join them for dinner at Lake Como, Italy.
The young man who walked my friend and I to our guesthouse (all uphill!) in Turkey. We didn't know where it was!
The ladies at the hotel in Castelrotto, Italy who called my room, worried about me when I didn't come out of my room — I was sick in bed.
Chatting with the workers at the boutique hotel in Bozburun, Turkey and laughing and connecting even though we didn't completely understand each other.
Joining a man and his 3 adult children for a drink to celebrate his birthday in Dunfanaghy, Ireland.
Walking with 3 men — 2 Scotsmen and an Englishman — on the final day of the West Highland Way.
All these moments and more that remind me of the power of travel — the best reason for travel. And that is the power of connecting with another human being.
Travel really is about the people you meet.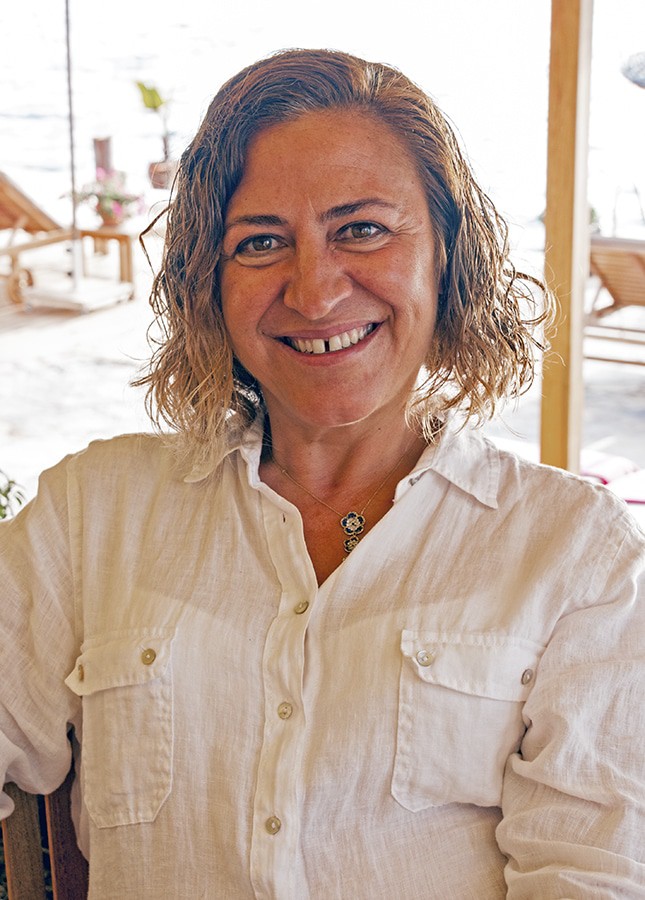 And something to think about as you plan your travel.
Don't pack your time so much that you don't have time to slow down and talk to the locals or other travelers.
Be open to starting a conversation with someone.
Don't be afraid to say yes to an offer of help or to join someone for a drink or a meal.
You won't regret it.
And these moments of connecting with another person will be the moments that become the memories that will be forever etched in your mind.
---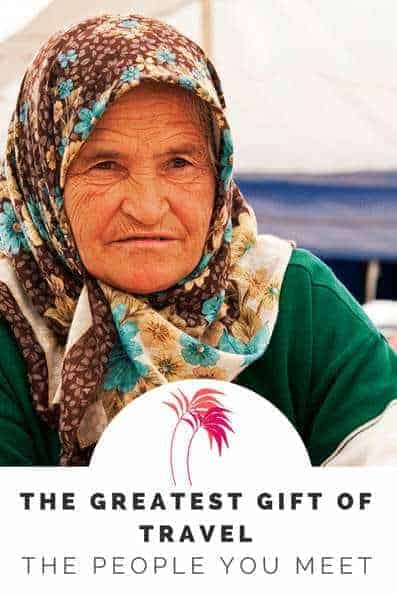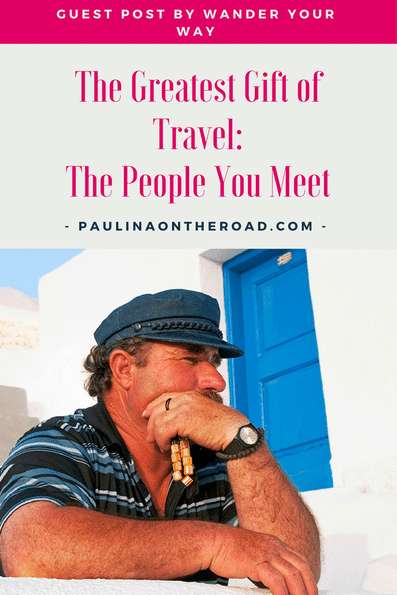 ---
About the author…
Lynne P Nieman is a personal travel planner and owner of Wander Your Way, a travel agency that specializes in planning customized independent trips to Europe.
Lynne is also a photographer, writer, runner, hiker and nature lover. While she's happiest in the mountains, she also loves the feeling of sand between her toes. Lynne hasn't met a French cheese she doesn't like nor an Italian wine or an Irish whiskey. And she truly believe in the transformative power of travel — independent travel that connects the traveler to the locals
You can read Lynne's blog and find more about Wander Your Way. And follow her on Facebook, Pinterest and Twitter.
---