Coimbra: the elegant rebel
Lisbon or Porto? Coimbra!
This picturesque city is often forgotten when choosing a travel destination in Portugal. Famous for its university, one of the oldest in the world and the first of Portugal, Coimbra distinguishes itself through its elegant and very subtle charm.
The streets around the university, situated on the city's highest hill, are narrow and full of traditional, not touristy, shops. Important sights of Coimbra are: the university, both cathedrals and the Joanina Library.
Must do: a night out in the student's bar and cross the river to have a unique panorama view of the city. Feel like a student again, when having a night out at the student neighborhood next to Praça da República.
Coimbra is a very affordable city: Super Bock beer is available from 0,50€ on and my dinner (homemade soup with recently baked bread) was only 1,20€.
Are you planning to visit Coimbra by a day trip from Lisbon? Make sure to read how to get from Lisbon to Coimbra.
Lisboa o Oporto? Coímbra!
Al elegir un destino en Portugal, esta ciudad maravillosa está muchas veces olvidada. Y eso injustamente! Famosa por su universidad, una de las más viejas del mundo y la primera de Portugal, esta pequeña ciudad tiene un propio encanto elegante y muy sútil.
La universidad, siendo el mayor monumento de la ciudad, está situada en la colina más alta de la villa. Está rodeada de muchos callejones pequeños, llenos de tiendas no turísticas. Al lado de la universidad, la catedral vieja y nueva tanto como la biblioteca joanina son las atracciones más importantes.
Must do: cruzar el río y tener una vista única de la ciudad. Volvéis a vuestros tiempos de estudiante, en una de las numerosas terrazas del barrio de estudiantes cerca de Praça da República.
Coímbra es ideal para los que viajan con poco presupuesto. La cerveza Super Bock está a 0,50€ y para mi cena, una sopa casera con pan recién hecho, pagué 1,50€.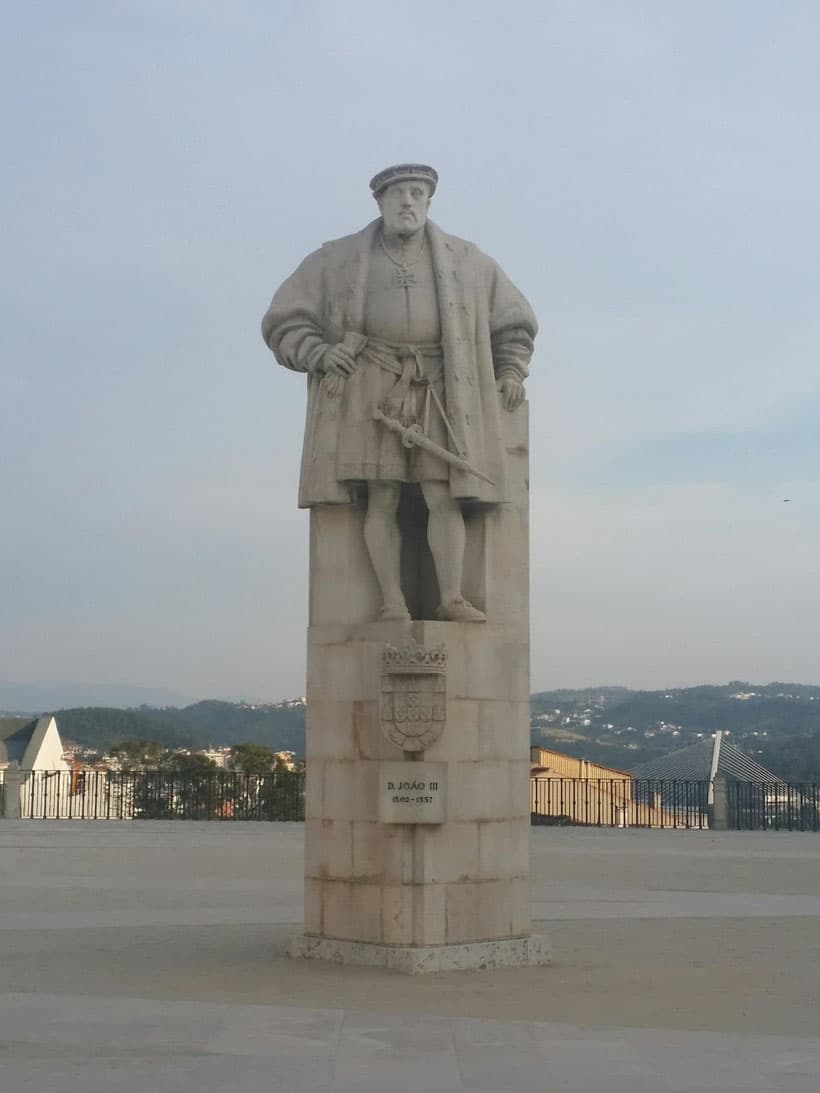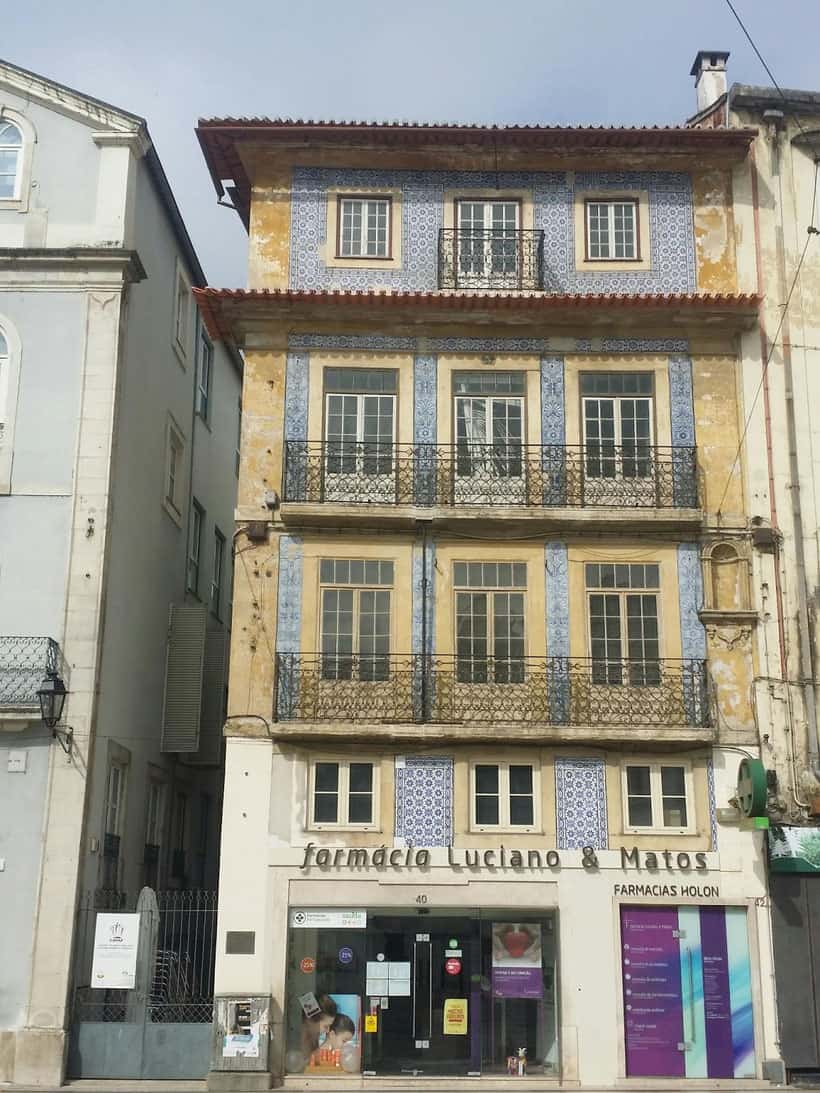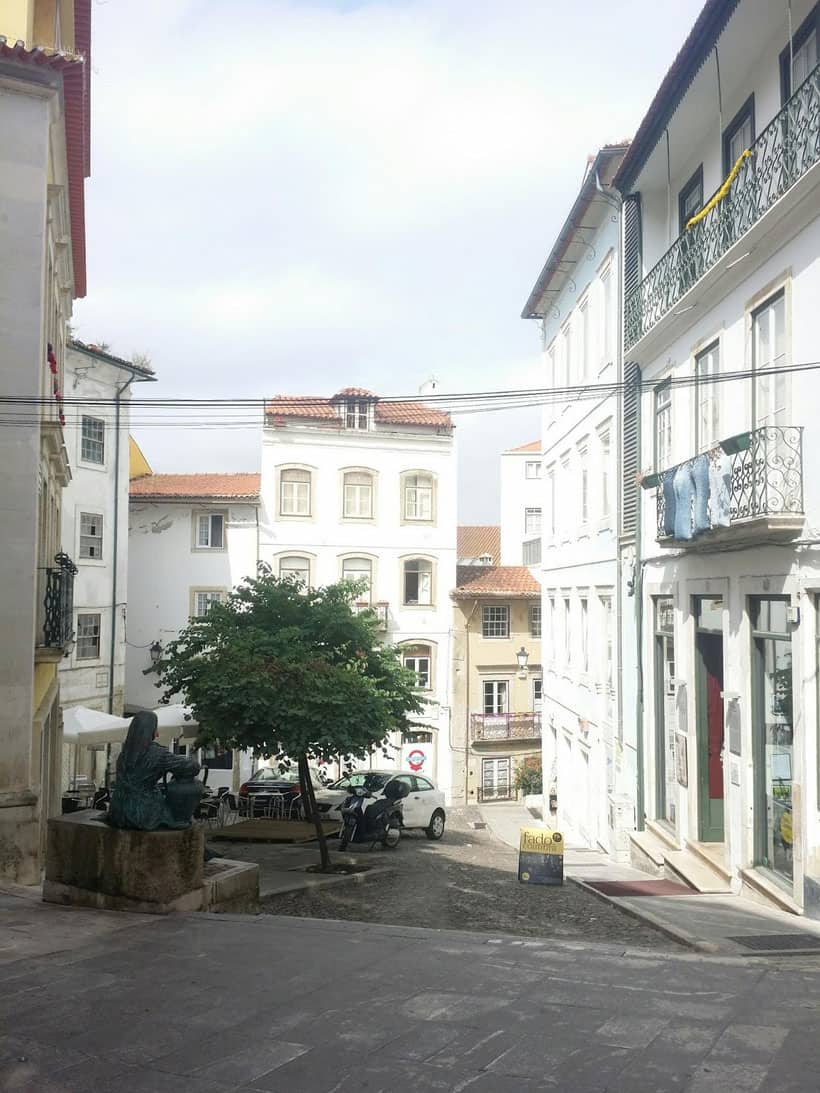 Paulina's perspective: I preferred to get lost in the student's quarter surrounding the university. I loved the contrast between the buildings of the 60s and those built more than 300 years ago. I was surprised by the look of the "Republicas" (student fraternity houses) and the left-winged, sometimes anarchic ideas sprayed on the historic walls.
If you love Fado, you should also visit "Fado Center", dedicated to the Fado variety of Coimbra. It offers daily Fado shows which finish with a glass of Port wine.
La perspectiva de Paulina: No entré en la biblioteca, preferí perderme por las pequeñas calles. Allí me sorprendió el contraste entre los edificos de los aõs 60 y los edificios datados de más de cientos de años. Abundan los grafitis del ideario de la izquierda incluso anárquico a veces. Llamaban también al atención las casas de las "Repúblicas" de estudiantes, organizaciones sociales para estudiantes.
Si os gusta el Fado, tenéis que visitar el "Centro de Fado", dedicado a la variedad tradicional de Coímbra. Ofrecen espectáculos a diario que acaban tradicionalmente con un vino de Porto.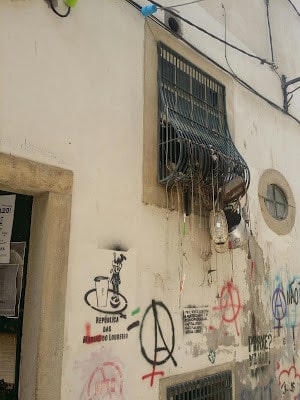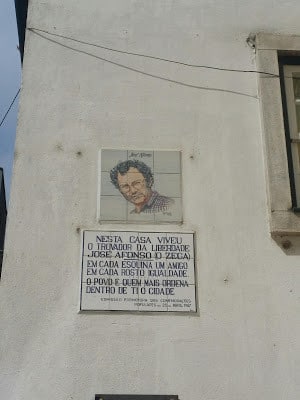 ---
Excursions starting from Coimbra – Excursiones desde Coímbra:
Fatima
Tomar
Lisbon
Santarém
Nazaré

***
For more information on tourism in Coimbra, feel free to visit the following link: Tourism in Coimbra
Para más información sobre turismo en Coímbra, os recomiendo la siguiente página: Turismo en Coímbra (español)
***
---