A guide to the best survival books based on true stories of survival
Are you an adrenaline junkie always looking for a bigger thrill? Do you want to read about wild adventures and incredible stories of survival against all odds?
Look no further than these best survival stories books based on true stories from travelers around the world!
From shipwrecks and plane crashes to dangerous wildlife encounters, these amazing true stories will take your breath away and also encourage you to travel more sustainable.
So grab one of these gripping books and prepare to be amazed at people's courage and strength of character in the face of peril.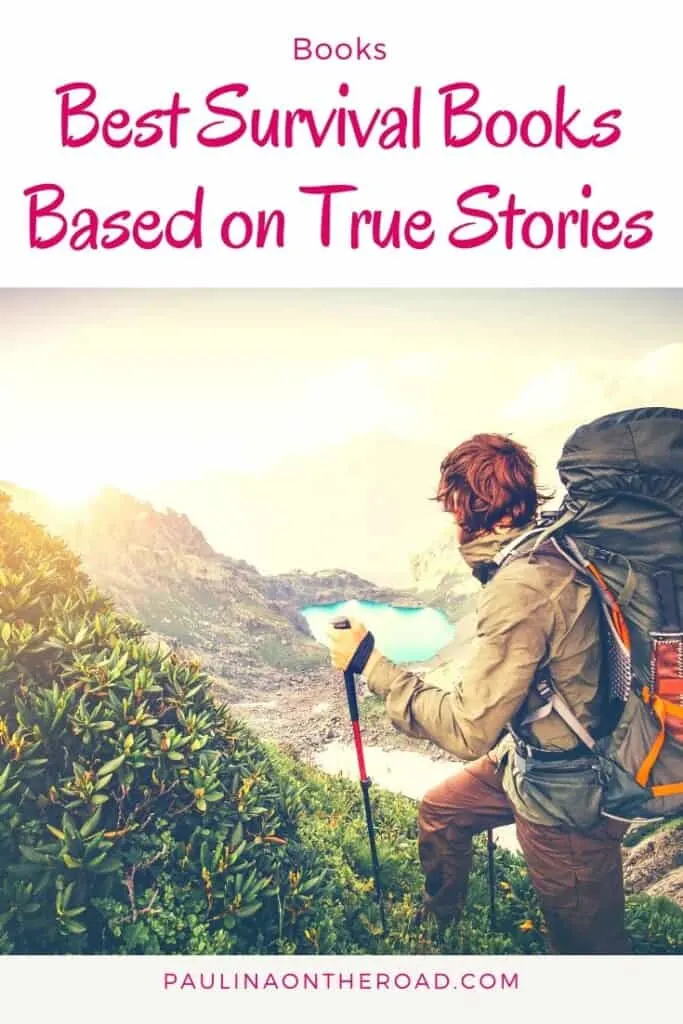 "Paulina on the Road" is supported by you, dear reader. As you buy through my links, I earn a small commission. As an Amazon Affiliate, I earn from qualifying purchases. Thank you for your support
Psst..!!? Looking for more inspiration about dazzling books to read? …. here are a few of my favorite adventure book guides:
Overview: Top Survival Books Based on True Stories
---
15 Best Survival Stories Books Based on True Stories
1. Deep Survival: Who Lives, Who Dies, and Why
by Lauren Gonzales
Written by Laurence Gonzales, Deep Survival has survival stories that serve as examples of how outdoor adventure can turn tragic.
Gonzales spent his entire life fascinated by the unbelievable true survival stories he heard as a child.
This book is divided into two parts. The books comprise many mini true stories of outdoor adventures turning into tragedies, and how one wrong decision can cause disasters.
"How accidents happen" is the first part where you will get to learn how someone might get into unplanned incidents. It says that having a very stringent or rigid plan can often become the reason for unplanned events.
The second part, "Survival," will let you walk through the survival stories of mountain climbers, sailors, and even pilots. You will read how a split-second decision change saved them from disaster.
The author also shares some tips on how to react when crises strike and how to overcome them.
Careful planning, the fluidity of thought processes, and the flood of emotions in unexpected situations are what will keep you hooked to the book.
Outdoor enthusiasts and adventurers will love the Deep Survival book. It is one of the best books on survival to read!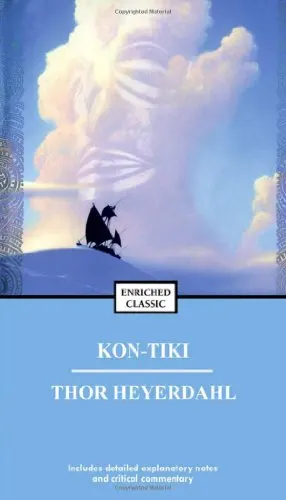 by Thor Heyerdahl
Traveling across the Pacific on a hand-made wooden boat might just be the most amazing survival stories ever!
It's about the journey of Thor Heyerdahl along with his five friends for 101 days covering 4,439 miles on the Pacific Ocean with the idea to execute that people of South America could have settled in Polynesia during the pre-Columbian times.
The journey started in the year 1947 on 28th April, and within these three months, the team survived sharks, whales, raging storms, and the never-ending blue sea.
Thor Heyerdahl wanted to show the world that people could have survived the journey if they would have attempted it by using the limited technologies and materials available during that time. They sailed the ocean on a raft.
Kon-Tiki is indeed one of the craziest survival stories you could read! It's one of the most compelling survival books out there!
3. Lost in the Jungle: A Harrowing True Story of Adventure and Survival
by Yossi Ghinsberg
This non-fiction survival storybook was left far back in my library, but a few days ago I was searching for something to read to catch up on my adventure survival book series and laid hands on this.
Believe me, I found this one to be great and was thinking about why I didn't read it before.
Written by Yossi Ghinsberg, ex-Israeli military personnel, Lost in the Jungle is about four travelers who meet in Bolivia and set off into the heart of the Amazon rainforest to discover unknown tribes.
However, what began as a dream adventure, quickly turned into a dangerous nightmare, and after weeks of wandering in the dense forest, the four backpackers split up into two groups.
But this was not all that could happen.
A terrible rafting accident happens that separates Yossi from his partner, and he's forced to survive for weeks alone against one of the wildest backdrops on the planet.
Stranded without a knife, map, or survival training, he must improvise shelter and forage for wild fruit to survive.
As his feet begin to rot during raging storms, as he loses all sense of direction, and as he begins to lose all hope, he wonders whether he will make it out of the jungle alive.
This wilderness survival book is a terrifying true account that you won't be able to put down!
---
4. 438 Days: An Extraordinary True Story of Survival at Sea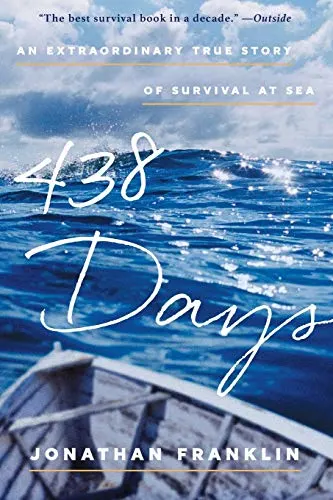 by Jonathan Franklin
Survival at sea stories has always fascinated me since I hitchhiked across the Atlantic Ocean. Written by Jonathan Franklin, 438 Days is the miraculous account of the man who survived alone and adrift at sea longer than anyone in recorded history.
On November 17, 2012, Salvador Alvarenga set off on a two-day fishing expedition off the coast of Mexico with an inexperienced sailing mate, Ezequiel Córdoba.
Not long after they set off, a vicious storm hit them and blasted them west. The engine of the boat died, and the storm dragged the boat out to the never-ending sea.
Salvador even thought of attempting suicide many times, but somehow, he always came up with an innovative idea to survive the nature attacks.
Amidst all this, Salvador learned how to catch fish with his hands. Not just this, he also made a fishnet using some plastic bottles. On January 29, 2014, he washed ashore in the Marshall Islands, 9,000 miles away.
438 Days is one of the best true survival stories at sea that you should read! it's captivating from page 1!
5. After the Wind: Tragedy on Everest: One Survivor's Story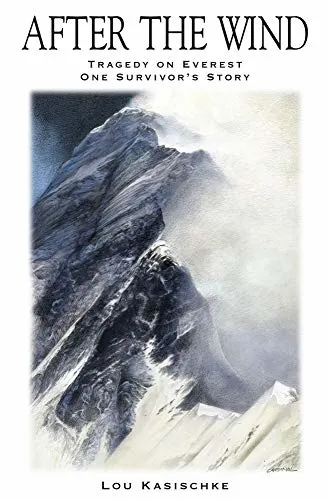 by Lou Kasischke
If you are looking for true survival stories and are passionate about mountain climbing, then After the Wind is a must!
Written by Lou Kasischke, it is based on the 1996 tragedy of Everest.
It was the worst tragedy in Everest's history ever as eight climbers died. Lou was there, and he has seen it all and in his book he has everything that went wrong on that day… in detail!
This harrowing storybook depicts what went wrong in a form that has never been told before, including why climbers were desperately late and out of time.
The writer's personal story captured in After the Wind tells about the intense moments at the top. These moments also revealed a love story that saved his life.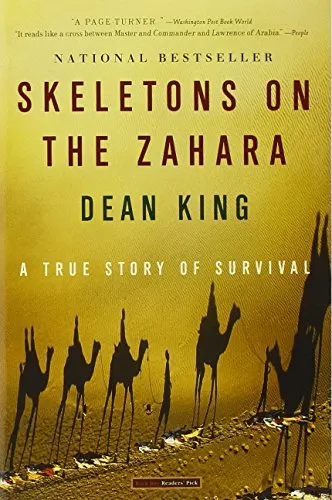 by Dean King
Skeletons on the Zahara by Dean King is one of the spectacular real-life survival stories based on Riley's survival memoir through the extremes of the Sahara Desert in the early 19th century.
In 1815, the US brig Commerce crashed into Cape Bojador. The ship was destroyed but Captain James Riley managed to save all of his men on board. They made it ashore, happy to be alive.
However, they found themselves stranded in a vast desert, the Sahara, without any knowledge of the local language or culture. They were soon captured by nomads and sold into slavery.
Forced to walk through the desert under the extremely hot sun without food or water, the crew survived by drinking their urine… among others.
Skeletons on the Zahara based on true survival stories is Dean King's masterpiece tale on courage and brotherhood.
7. Touching the Void: The True Story of One Man's Miraculous Survival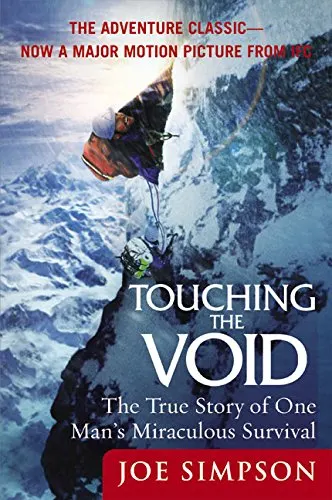 by Joe Simpson
Touching the Void is the heart-stopping account of Joe Simpson's terrifying adventure in the Peruvian Andes.
He and his climbing partner Simon Yates completed one of the most difficult summits in the world: the West Face of Siula Grande in June 1985. They were the first ones to do that.
Sadly, their happiness did not last long. During the descent, Joe slipped and broke his leg. However, due to harsh weather conditions and Joe's frostbitten hands, the rope slipped and he was sent over the cliff.
As their ropes were tied together, Simon wasn't able to proceed without Joe. So, he made the impossible decision to cut the rope and save his own life. However, miraculously Joe survived the 150-foot fall.
Touching the Void is one of the epic true survival stories in the wilderness as well as a compelling testament of friendship as well.
---
8. The Long Walk: The True Story of a Trek to Freedom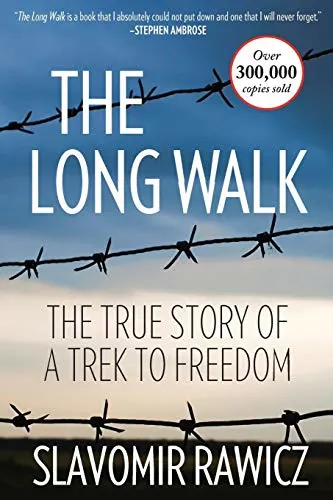 by Slavomir Rawicz
The Long Walk is one of the harrowing true survival stories of seven escaped Soviet prisoners who desperately marched out of Siberia through China, the Gobi Desert, Tibet, and over the Himalayas to British India.
In 1939, during the German-Soviet partition of Poland Slavomir Rawicz, a twenty-six-year-old cavalry officer was captured by the Red Army and sent to the Siberian Gulag.
In the spring of 1941, he escaped with six of his fellow prisoners, including one American. Thus began their astonishing trek to freedom with no map or compass but only an ax head, a knife, and a week's supply of food.
---
9. Alive: The Story of the Andes Survivors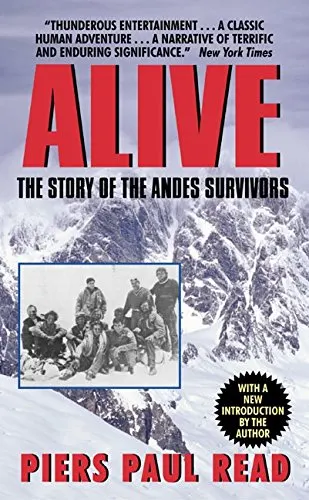 by Piers Paul Read
Written by Piers Paul Read, Alive is one of the most incredible true adventures of the last century.
On October 12, 1972, a plane carrying a team of young rugby players crashed into the most remote Andes covered with snow.
Out of the forty-five passengers and crew, only sixteen made it away from the mountain alive.
For ten weeks, they endured sufferings that are beyond the imagination of anybody of us. They experienced that nature can be more furious and inhospitable than we ever believed.
And to survive, they were forced to do what would have once been unthinkable. You'll discover it in the book.
Alive is particularly a great read for wilderness enthusiasts.
---
10. 127 Hours: Between A Rock And A Hard Place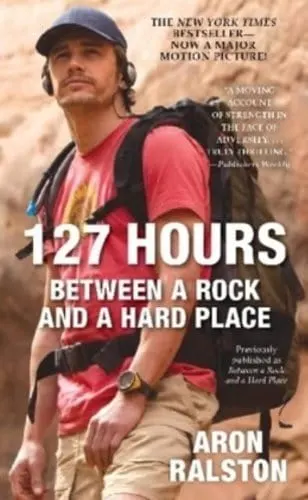 By Aron Ralston
Brilliantly written, funny, honest, inspiring, and downright astonishing, 127 Hours is one of the most extraordinary short survival stories ever told!
Aron Ralston writes about his intense account of six days trapped in one of the most remote spots in America, and how one inspired act of bravery brought him home.
Aron Ralston grew up in the Midwest and moved to Colorado, a place where he fell in love with the great outdoors.
In 2002, he gave up a promising career and climbed the fifty-nine peaks in Colorado of more than 14,000 feet in winter… all alone!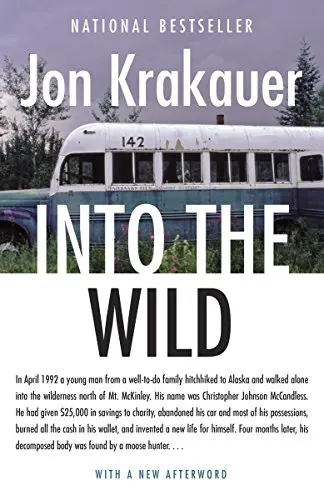 By Jon Krakauer
This book is based on a young man, Christopher Johnson McCandless from a prosperous family.
In April 1992, he left his friends and family to hitchhike alone to Alaska and walked alone into the wilderness, north of Mt. McKinley.
He donated his 25,000$ savings to a charity, organizations abandoned his car and most of his possessions, burned his wallet, and created a new life for himself.
Four months later, a party of moose hunters found his decomposed body. How McCandless came to die is the unforgettable story of Into the Wild.
12. Adrift: Seventy-Six Days Lost at Sea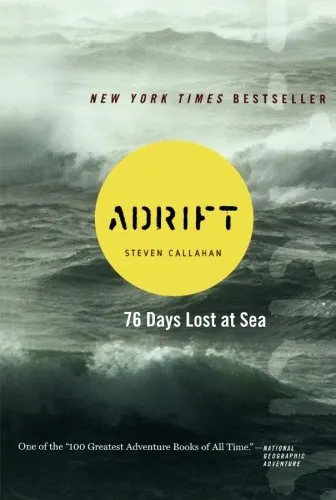 by Steven Callahan
Steven Callahan's Adrift is a dramatic survival at sea story and was a New York Times bestseller for more than 36 weeks!
It's an undeniable classic for sailing lovers and a compelling firsthand story by the only man known to have survived more than a month alone at sea.
He fought for his life in an inflatable raft after his small sloop capsized only six days out. Adrift is a must-have for any adventure library!
13. In Harm's Way: The Sinking of the USS Indianapolis and the Extraordinary Story of Its Survivors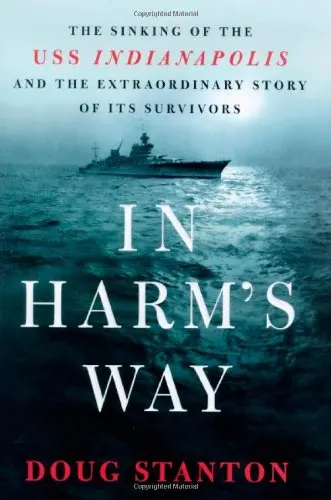 by Doug Stanton
A harrowing and adrenaline-charged deep survival book, the In Harm's Way is an account of America's worst naval disaster and of the heroism of the men who, against all odds, survived.
By combining the stories of survivors, Doug Stanton has brought this jaw-dropping human drama to life in a narrative that is at both incredibly personal and timeless.
The most amazing part is how the 317 men survived fighting the sharks, hypothermia, and dementia.
This book on survival at sea is a compelling tale of war, skills, and courage above the average.
---
14. Endurance: Shackleton's Incredible Voyage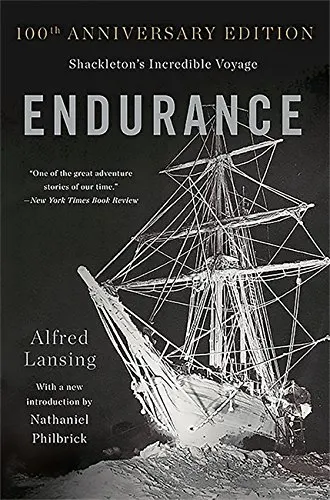 by Alfred Lansing
It is the definitive account of Ernest Shackleton's fateful trip. In Endurance, Alfred Lansing brilliantly shares the harrowing and breathtaking voyage that has defined heroism for the modern age.
In August 1914, Polar explorer Ernest Shackleton boarded the Endurance.
It got crushed in between two ice floes leaving Shackleton and the other 27 men locked in the ice island. How did the men survive?
They attempted a near-impossible journey over 850 miles of the South Atlantic's most unforeseeable and freezing seas to the next outpost of civilization.
---
15. Unbroken: A World War II Story of Survival, Resilience, and Redemption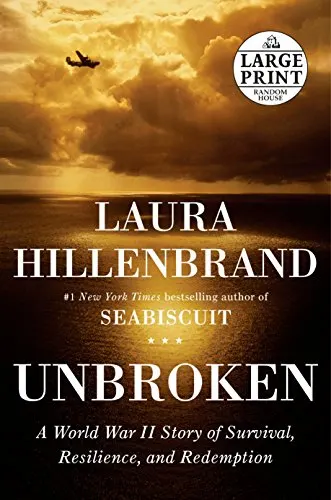 by Laura Hillenbrand
Laura Hillenbrand writes with a rich and vivid narrative voice telling the unforgettable story of a man's journey into extremity.
Imagine an Army Air Forces bomber getting crashed right into the Pacific Ocean.
It is hard to believe that someone might have survived, but the bombardier, the young lieutenant, Louis Zamperini survived this unimaginable crash in 1943.
The story takes you through the life of the lieutenant since he was a boy. Get to know what happened to Louis Zamperini, how he survived hunger and thirst, and how he saved himself from deadly sharks.
Confronted with the limits of endurance, Zamperini's life depends on the strength of his will.
Unbroken, one of the best survival books is now a major motion picture, directed by Angelina Jolie and starring Jack O' Connell.
So, these are a few of the best books on survival that you must read and get inspiration from.
---
Why read Survival Stories Books?
Survival storybooks tell us what humans are capable of when pushed to their limits and are a great way to sense the situation from someone else who has been there without having to experience one yourself. You can learn tons from it!
On top, with a good survival book, you can sense the adventure you always wanted from the comfort of your home.
To help you choose your next true stories of survival, I have curated a list of 15 of my favorite survival books that I consider to be the best survival stories.
If you are a bookworm and outdoor lover, you might also consider the best wilderness survival books or the best outdoor adventure books you should read. Or why not, display your wanderlust with these beautiful travel coffee table books.
Many of the recommended books can be purchased at REI.com. I love them for their engaging sustainable policies! And they have a great selection of Survival Stories Books.
---
Short FAQ about the best Survival Stories Books
What are some of the most incredible survival stories?
Some of the most incredible survival stories are KonTiki, Lost in the Jungle, and 438 Days.
What's the best survival book that teaches you how to survive in the wild?
One of the best survival books that teach you how to survive in the wild is Deep Survival.
What books would you recommend if I like survival stories?
If you like survival stories, I recommend the books of Kontiki, Lost in the Jungle, and Deep Survival.
What is the best true story to read?
Some popular true survival story books include "Into Thin Air" by Jon Krakauer, which tells the true story of a disastrous expedition on Mount Everest, and "Alive" by Piers Paul Read, which tells the story of an Uruguayan rugby team whose plane crashes in the Andes and their harrowing survival story. "Wild" by Cheryl Strayed is also a good one, the author shares her journey of self-discovery and survival on the Pacific Crest Trail.
What is the greatest survival story of all time?
Some classic survival stories include "The Lord of the Flies" by William Golding, which tells the story of a group of boys stranded on an uninhabited island and their struggle to survive, "Robinson Crusoe" by Daniel Defoe, which tells the story of a man who is shipwrecked on a deserted island and must find ways to survive and "Into the Wild" by Jon Krakauer.
---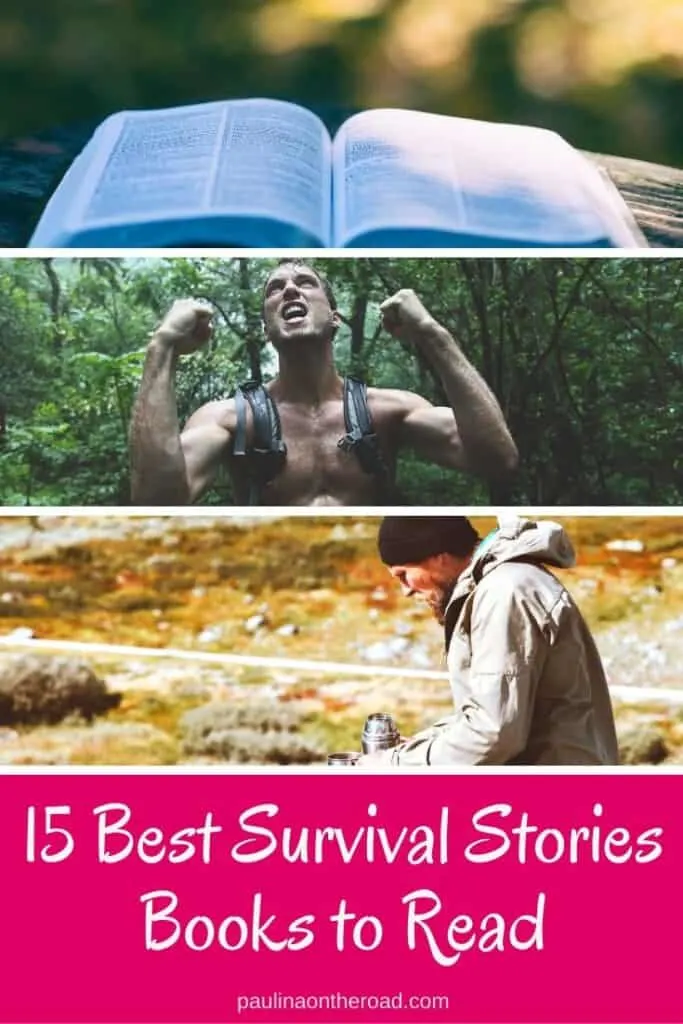 ---
If you can't get enough survival books based on true stories, have a look at my webstory here.
Hola! I am Paulina, a fervent travelette who crossed the Atlantic Ocean by Boat HitchHiking. On my blog, you'll find all the tips to make the most of your holiday. Get ready to enjoy outdoor and sustainable travel like hiking, cycling or sailing. Let's hit the road together!