Many people envision holiday travel as nothing more than going over the river and through the woods to grandma's house. But for fun, active singles, the holidays provide the perfect time to spice life up with an adventure! Why not take advantage of the time off to explore the world!
Being single during the holidays can bring depression, but traveling to a fresh new locale never fails to boosts one's mood. Tons of companies now cater to adventure outings for active travelers, but if you're not sure what to include in your itinerary, here are some ideas to spark your wanderlust.
---
---
1. Plan a Grand Getaway

Imagine sipping a cup of hot chocolate by a roaring fireplace while gazing out at the snow gently falling making a national treasure even more magical. Most people think of visiting the Grand Canyon as a summer activity, but winter makes an excellent time to visit when crowd traffic typically remains lower.
Something about white snow on red rocks can put almost anyone in a holiday mood, and those who believe in the magic of Christmas can book a ride on the Polar Express as part of their holiday travel itinerary.
Hearty adventurers can take advantage of low tourist traffic to camp in peace under the stars. As desert nights can get chilly, outdoor enthusiasts should pack plenty of cold-weather gear.
2. Climb Kilimanjaro

How many people can brag of climbing the highest peak in Africa? Adventurous singles should take advantage of their youth and health by tackling the Kilimanjaro. It's a great alternative for singles' holidays.
Kilimanjaro boasts routes for nearly every level hiker. The relatively easy Marangu route offers stunning scenery without requiring adventurers to expend too much effort, while the challenging Western Slope offers a heart-pounding workout even to experienced rock crawlers.
Several other routes exist, offering everything from glacial views to series of caves to explore.
Climbing the highest mountain in Africa is definitely a must for outdoor lovers looking for the extra thrill.
3. Make It a Safari

Have a longer time to enjoy an African adventure? Book a solo safari trip! Oliver's Camp, located right in Tanzania's Tarangire National Park, pairs single travelers in small groups with their own experienced guide.
These guides receive special training on how to get guests breathtakingly close to the various wildlife on the preserve — including magnificent creatures like lions and elephants, while still protecting traveler safety
Singles hoping to meet a partner who shares their love of (group) adventure will find themselves in luck at Oliver Camp, where nightly communal feasts encourage guests to mingle and to make new friends.
4. Go Overseas on a Budget

Has backpacking through Europe long occupied a place on your bucket list but a tiny travel budget prevents checking it off? Consider swapping out swank hotels in lieu of a small and cozy hostel where you'll enjoy far cheaper fares.
Plus, most of Europe boasts outstanding public transportation amenities, so travelers can get from here to there without spending much dough.
If safety concerns make you leery of hostels, simply plan ahead and binge on online reviews. Many hostel review sites offer ratings on various location qualities, including safety ratings.
5. Sail the Mediterranean

Does the lure of the sea call you by name? Why not skip the usual Caribbean cruises often booked solid this time of year and opt instead to sail the beautiful azure waters of the Mediterranean Sea?
Many Mediterranean tours allow history buffs to explore ancient ports and historic structures when they make land. Imagine gazing up at the Parthenon or the pyramids on a moonlight night!
Many cruise lines also offer amenities such as daily entertainment and a variety of meals available round the clock for traveler's dining pleasure.
No wonder that sailing trips have inspired many adventure quotes out there.
6. Relax on a Greek Island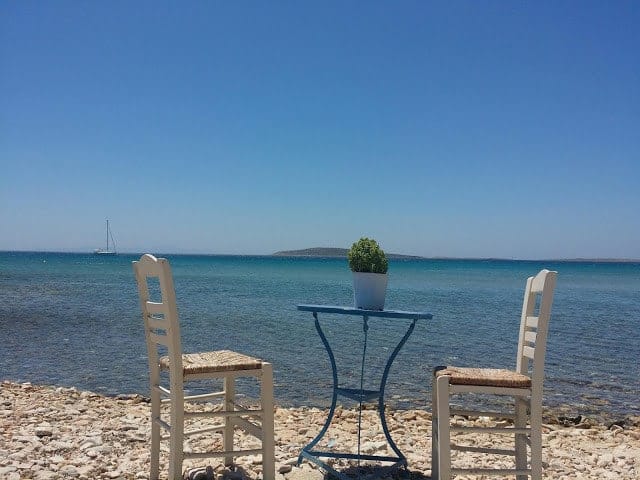 Have a hankering to explore ancient Greece but suffer from seasickness? Landlubbers can opt to spend their holiday exploring and relaxing on a Greek island!
Islands such as Santorini or Paros offer immaculate architecture and pristine beaches. Plus, proximity to the mainland means history buff travelers can easily book a short plane ride to explore the ancient ruins.
Many tour companies include amenities such as luxurious five-course wine dinners nightly, so tourists also get to sample the best local fare.
7. Tasty Travel Tours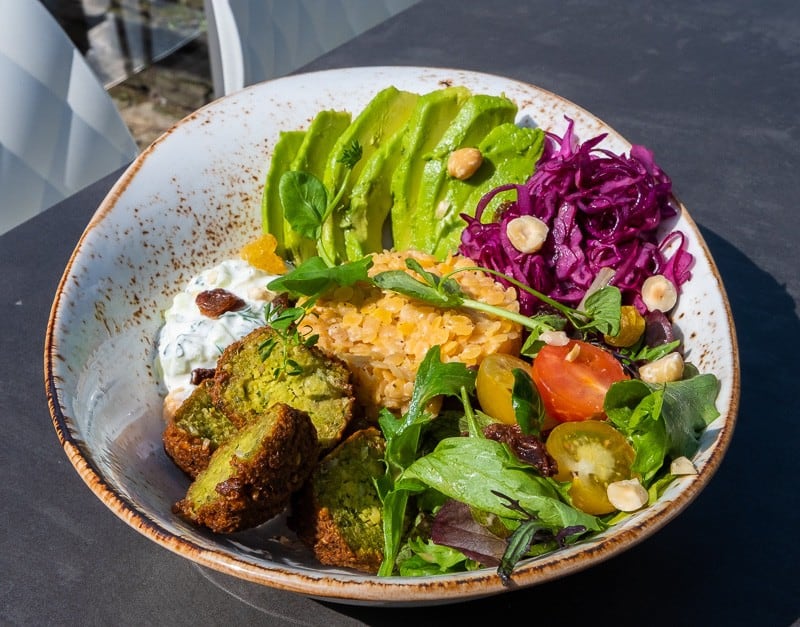 Who doesn't love food? Some people love it so much, foodies plan entire vacations in pursuit of the tastiest treats.
Some travelers opt for tasting tours overseas such as a French chateau where tourists not only enjoy fine dining but also learn to cook fantastic dishes on their own!
Travelers who prefer to stay closer to home can enjoy tours through Wisconsin's cheese country for lovers of "fromage" while seafood lovers can tour the Maine coast for the freshest, tastiest and cheapest lobsters ever.
8. Sip Your Way Through Wine Country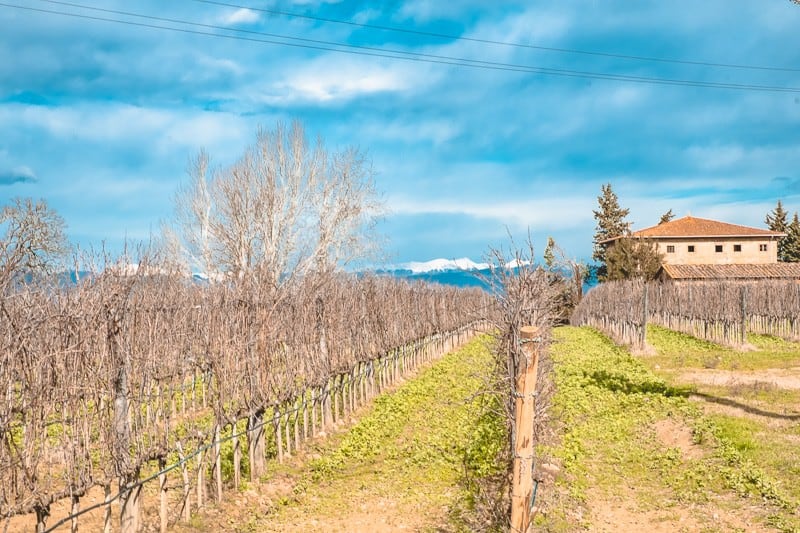 Oenophiles traveling at home or abroad have a plethora of places to choose from where they can explore a new locale while sipping their favorite bubbly.
Taking a tour through Napa's wine country in North America feels like playing a role in the movie "Sideways" and also helps inject much-needed tourist dollars into an area ravaged by recent wildfires.
Rare vintage seekers may enjoy a champagne tour of France (the only place on earth which produces true champagne). Alternately, head to Italy to taste incredible Chianti from ancient vineyards.
9. Brag About Seeing the Aurora Borealis
10. Just Hit the Road!

When the old travel bone starts itching but no particular destination comes to mind, simply gas up the car and hit the road! Spontaneous road trips offer the ultimate in freedom. Drive as far away as you like, stay in cozy B&B's stumbled across and dine at places the locals recommend.
Take advantage of the time off during the holidays to satisfy wanderlust and enjoy a new adventure! The best part of living a single means no one can tell you where you can or can't go. So dust off that passport, pack up your carry-on bag, and make this holiday season full of travel memories that will be treasured for a lifetime!
For tips on how to save some extra money on your solo travels, check out this helpful graphic created by PSECU, a credit union from Pennsylvania!