7 Best Hiking Trails in Japan
Post written by Tiffy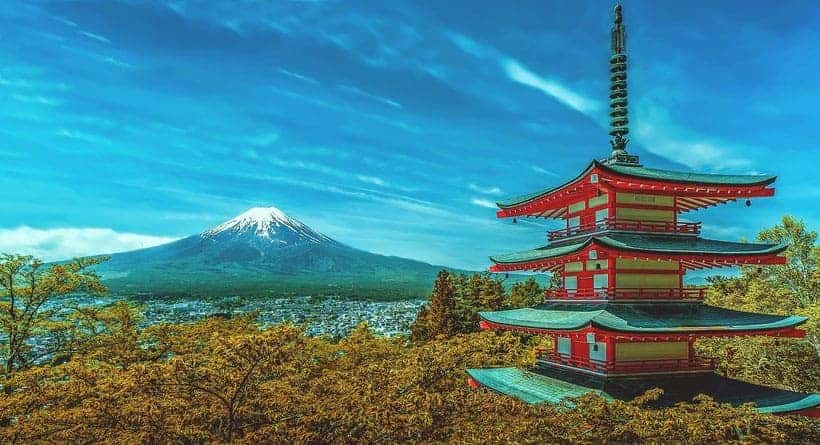 Japan is home to some of the best hiking trails in the world. There are many awe-inspiring views just waiting to be discovered. There are trails for those extreme adventure seekers, and trails for those individuals wanting to take a leisurely hike. Some of the best sites in the world happen to be off the beaten path.
You never know what you can find in Japan. You may be fortunate enough to stumble upon an active volcano, or even an old temple. With so many options it can be difficult to narrow down a prospective list.
Below you will find 7 of the best hiking trails in Japan.
---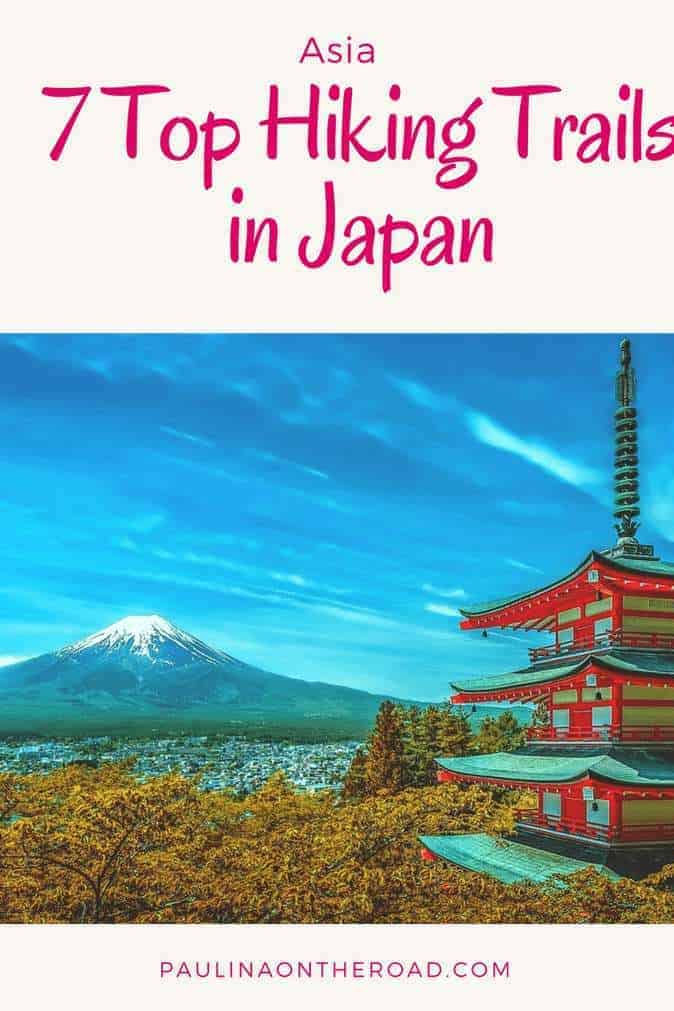 ---
1. Mount Fuji (Shizuoka and Yamanashi Prefectures)
This is the highest mountain in Japan. They say the higher the altitude, the better the views. This hike is not recommended for amateurs. The extreme altitude changes can cause altitude sickness, so it is best to not rush the hike in one day.
It is best to hike this active volcano from July- September so you can avoid the treacherous snowfalls. It is one of the best hiking trails in Japan.
2. Daisetsuzan National Park (Hokkaido Prefecture)
The name of this national park means "Big Snow Mountain". This is Japan's largest national park, and it is almost always covered in snow. There are many different paths throughout this park, you just have to pick what scenery you want surrounding you.
You can hike near active volcanos, crystal clear lakes, or dense forests. The best part is that this national park is not frequently overflowing with tourists.
Before hitting the trails, make sure to have a look at the best vegan hiking boots. They are a great option since they are completely cruelty-free.
3. Aso-San (Kumamoto Prefecture, Kyushu)
These trails are part of a semi-active volcano, so they are perfect for thrill seekers. These trails offer stunning views and memorable moments. Along the trail, you will get to see the Aso-San volcano caldera, the world's largest.
The summit of this hike is sometimes off-limits due to toxic gas emissions, so you need to check with the tourist information center before beginning your hiking adventure. It's not every day you can hike alongside a volcano that could erupt, so this is definitely a hike to pursue.
4. Mt. Daimonji (Kyoto)
There are numerous trails alongside this mountain. It is often difficult to find a short path with rewarding views, but look no further. There is a trail here that is recommended for beginners and perfect to use your new action camera and equipment.
In just 90 minutes, hikers can make it to the fire bed and take in those breathtaking views. This is definitely one of the best things to do in Japan.
5. Mt. Hiei (Kyoto and Shiga Prefecture)
Bordering Kyoto and Shiga, this mountain is unique, as it is home to the World Heritage Site. For many years, natives have believed this mountain to be sacred. It is a very popular trail that even beginning hikers can try. Roundtrip is about 5 hours, but the hike is not extreme.
The mountain itself is a temple that has almost 150 structures throughout it. This is a perfect hike for those who want sites to see before they reach the top. Along with the incredible sites on the way up, once you reach the top you will have even more rewarding views.
You will be able to catch views of the city, Lake Biwa, and glimpses of other mountains in the distance. Finding a place to stay isn't hard either.
6. Mount Oku-Hotaka (Takayama, Nagano Prefecture, Gifu Prefecture, Matsumoto)
This mountain in Japan is home to the third highest peak in the country. This is the perfect climb for those seeking extreme thrills and adventure. This hike is not to be completed by those with little experience. This mountain is full of extreme slopes and jagged rock.
In fact, there are recorded deaths by falling each year. If it is so dangerous, then why do people hike it? The mesmerizing views of the sunrise from atop are worth the thrill.
It is difficult to make this trek in one day, so there are huts you can rent just below the summit. If you are up for an extreme adventure, this is perfect for you.
7. Mount Kaimon (Kagoshima Prefecture)
The hike up this dormant volcano is a very relaxed one that is suitable for all ages. The only possible problem could be the heat, so try not to hike it in the summer months. The path literally just spirals around Mount Kaimon until you reach the summit. The hike to the top is surrounded by beautiful scenery.
The rewarding view once you reach the top is that of endless views of the sea. This hike is very easy to complete in one day. There is only one path that leads to the summit, so for those who struggle with decisions; struggle no more! There are numerous areas to stop and rest while making the trek to the top.
Japan is home to many breathtaking views, so it can be hard to narrow down your options. Every hiker can find at least one trail that aligns perfectly with their wants and needs. Mount Fuji is iconic, so be sure to at least catch a glimpse. No matter which trail you choose, you are sure to encounter some memorable views.
I also recommend visiting the Fox Village in Japan, one of the cutest in the country.
---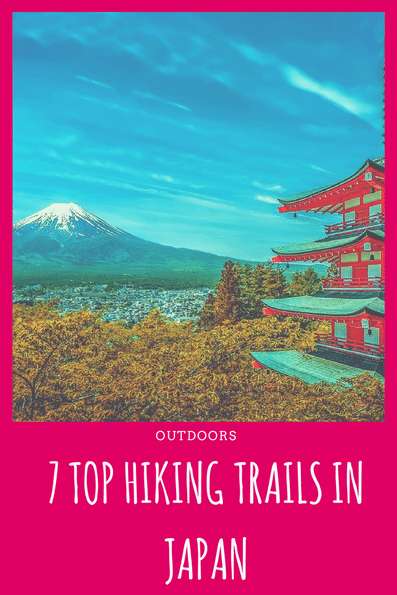 ---
About the author…
Tiffy, a.k.a. AsiaTravelBug, is a travel planning freak, an ex-finance manager and currently a digital marketing ninja. Traveling has kept her sane from all the hustles and bustles of corporate life.
Despite being a nervous flyer, Tiffy's wanderlust has led her to visit Japan for 6 times (and counting). Her favorite cities are Kyoto and Tokyo and would choose to visit Japan over Paris in a heartbeat!
---