10 Reasons Why Mauritius Should Be On Your Bucket List
Post written by Bianca Knauf

Mauritius is a beautiful island nation known for its beaches, palm trees and turquoise waters. Anyone looking for an island getaway would be crazy to pass up a chance to explore this beautiful country. If you need any more convincing, here are just 10 reasons why Mauritius should be at the top of your holiday bucket list!
1. Hike Le Morne Brabant
This UNESCO world heritage site offers everything you could want in a destination. A physically challenging and stress relieving hike to get your heart pumping, beautiful views of the country and a rich history.
This magnificent mountain is a pillar of resistance (literally as well as figuratively). Its history is rooted in stories of runaway slaves seeking refuge in its caves.
Today, it is still a beautiful sanctuary for all who visit and a reminder of the struggle against slavery. It has become one of the most iconic hikes on the island, with easy to follow paths and unparalleled views of the South West Coast.
2. Flic en Flac, A Magical & Sleepy Village Out of the Past
A visit to Flic en Flac is like stepping back in time. This little fishing village developed much slower than the Northern region, but its popularity developed quickly into the second most popular place for tourists in Mauritius.
But don't worry, although there are lots of shops and resorts, it's still a few years away from attracting a rowdy crowd. Here you will find a quiet, charming spot with the most beautiful beaches and lagoons to explore.
3. Incredible White Beaches and Turquoise Seas
The beaches of Mauritius are some of the most picturesque in the world. Imagine clear blue water, palm trees, and a cocktail in your hand.
Sound like heaven, right?
There are almost too many beaches here to choose from, but each one is equally beautiful. From secret beaches hidden in the coconut trees to long, impressive stretches of white sand, the beaches on the main island never disappoint.
To list a few on the mainland, the favorites are Ile aux Cerfs, Ile Plate, Ilot Gabriel, and Ile aux Bénitiers. They all promise a day of relaxing in the sun and bathing in clear, turquoise water.
4. Pamplemousse Botanical Garden
One of the most popular attractions in Mauritius, the Pamplemousse Botanical Garden is one of the most beautiful gardens you will ever find yourself in.
The reason for its popularity is the spectacular giant water lilies. Some of these lilies are as big as antenna dishes!
You will feel like a fairy queen in this garden of lilies. There are many other beautiful and fascinating native species of plant and wildlife that call this garden home.
With over 650 varieties of flora it's definitely worth a visit!
5. Swim With Wild Dolphins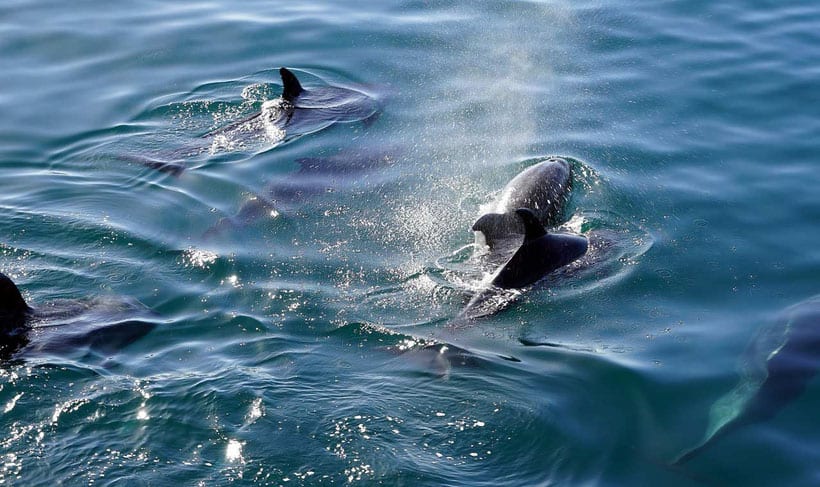 If you've always dreamed of being part of a wild pod of dolphins, then this is the perfect place for it. In the waters of Mauritius, you won't find captive dolphins in an aquarium forced to shake your hand.
No, this is the real deal!
Go out and meet these beautiful sea creatures in their natural habitat and spend the day splashing in the warm waves with them! Make sure you bring a waterproof camera because you're definitely going to want to show off this truly magical experience.
6. Snorkel Warm Coral Reefs
As you would expect in any tropical paradise, snorkeling is a must do activity in Mauritius. There are vast expanses of coral reef just a meter from sea level where colorful fish can always be found.
Like their beaches, there are too many beautiful lagoons to list them all.
Some of the most popular places for snorkeling are Trou aux Biches in the North West, Belle Mare and Ile aux Cerfs in the East and Blue Bay Marine Park in the South.
It's easy to hire a boat to take you snorkeling anytime and anywhere, so why not spend all day exploring new places with unique tropical wildlife?
7. Visit the Colored Earth of Chamarel
This natural phenomenon has amazed tourist from all over the world.
These unique sand dunes comprise of seven different colors, from red to blue to yellow, all tangled together like a beautiful, shadowy illusion.
These colors were created over time by the conversion of basaltic lava to clay minerals. Sunny days, particularly at sunrise, are the most spectacular times to see these everlasting colored sands.
At the site, there is also a playground, some small curio shops and, of course, some giant tortoises!
8. The Rare Pink Pigeon Found Only in Mauritius
The pink pigeon, native to Mauritius, was on the brink of extinction in the 1980's. But thanks to the dedication of conservationists the future of the pink pigeon is much brighter!
At the Ile aux Aigrettes Nature Reserve, you can see what they call 'Mauritius in miniature'. This small piece of land reflects what the country was like before mass deforestation destroyed 90% of their forests.
Here you can see rare native plants, get to know huge tortoises and of course see the beautiful pink pigeon!
Come get lost in another world! Just a short day trip will give you some insight into how the Island used to be
9. Tropical Fruits Galore – Lychees, Pineapples, Mangoes & More
One important thing all travelers much experience is the native foods of their host country! As such, you can't leave the shores of Mauritius without sampling the amazing tropical fruits.
You will find all the familiar fruits, but here they are another level of delicious! Nothing like the grocery store bought pineapples! There are also many lesser-known fruits to sample.
For instance, there is the longan which is a bit like a grape and has been hailed as a super food! You should also try the Jamalac or 'Love Apple'. It's like a cross between a red apple and a watermelon, often used in salads or for cooking. Yum!
10. Meet Giant Tortoises
You can meet these magnetic creatures all over the Island!
The giant tortoises called Mauritius home long before humans did. Sadly, once humans turned up, the tortoise soon disappeared alongside other species like the dodo. The animals you see now are originally from the Seychelles but are now Mauritian citizens to help re-balance their ecosystem!
You can meet these beautiful, calm, (and not to mention huge) creatures at La Vanille Parc des Mascareignes, the Pamplemousses Botanical Garden, and the Chamarel colored earth site.
---
About the author…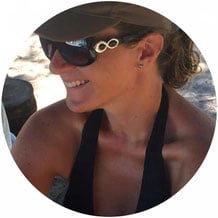 Hi, I'm Bianca.
Being born and raised in South Africa exposed me to many incredible cultures and all that comes with it, exotic food, languages and faces.
Traveling for me is about discovering more of this exciting diversity. Simply standing in the streets in a foreign place is a highlight. I love to share my experiences, not only as a record for myself, but to expose other travelers to ideas and locations they may not have thought to explore yet.
Thanks for reading my adventures on MyWildEarth.com and following me on Facebook and Twitter.
---