Guest Post
Many of us take "how to travel" for granted. Once you plan to go to someplace new or plan for a business trip to another country, the first thing that comes to your and everyone's mind is to take care of the itinerary and look forward to a wonderful trip.
You want to make sure that you have packed everything and make a list of must-visit places in a new place. With these first-time flyer tips, your first trip on a plane will be an enjoyable experience.
However, have you ever thought about some of the basic things to do as a flyer, which will save your time and your last-minute worries not to miss your flight? If you are a first-time flyer, it becomes even more important to take care of a few things to enjoy your flight.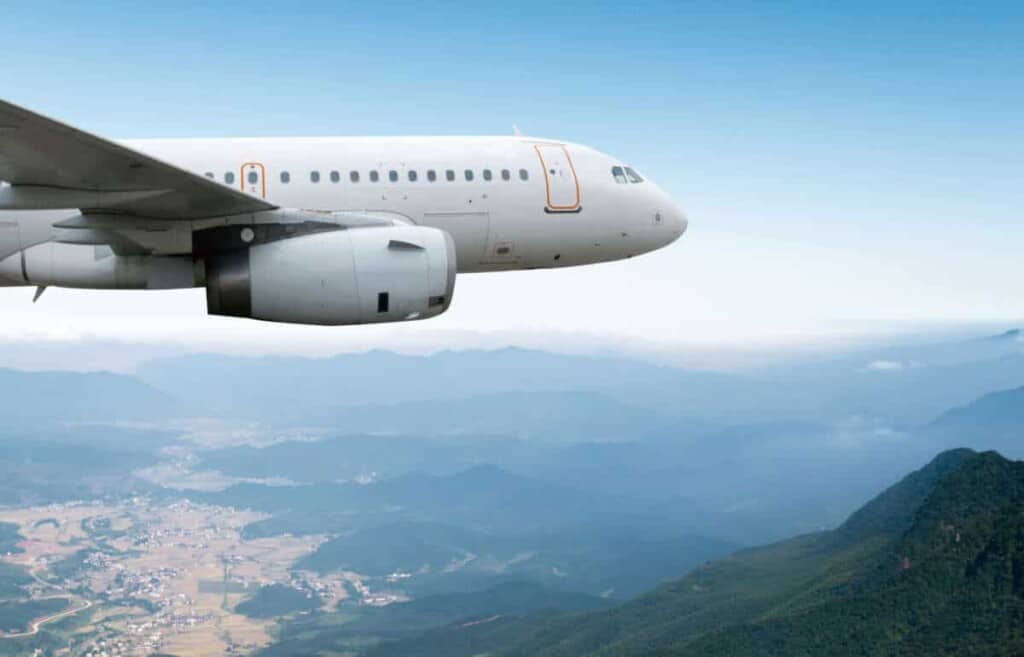 Imagine reaching the airport late because you were too engrossed in thinking about the trip and didn't notice that time is running out! What's the next step then? Refund! Why go through such a hassle when you can check out our 10 essential first-time flyer tips and save yourself from the last-minute hassle?
1. Check-in Online
If you are a first-time flyer, this tip will really help you a lot. Do you know that you can check-in online nowadays? Doing an online check-in will save you a massive amount of time.
You will have your boarding passes ready already and this way, you will not have to wait for extra minutes to get your boarding pass. Just give away your luggage bags, and get along.
On top, you'll have your hands free for some shopping at the airport terminal!
2. Carry all travel documents
You will need your passport if you are traveling to a different country, and keep your driver's license ready as well. Make sure to print your boarding passes, and don't forget your hotel booking documents too.
If at any moment you miss your flight because of the airline's fault, or you arrived late, it is better to know the passenger rights.
3. Check Airport Access
The first thing that you should do after reaching the airport is to check the airport access. You will need your plane ticket and your photo ID to get access to the airport. Also, make sure to go to the airline desk to know the status of your flight too.
4. Arrive in advance
If you don't want to miss your flight, make sure to arrive at the airport 2 hours prior. Allow yourself as much time as possible to settle down. This way, you will feel less stressed out and will never miss your flight.
5. Different types of baggage
There are 2 types of baggage. One is checked in luggage, which you will hand over to the airline staff and the next is cabin baggage, which you can carry along with you.
Different airlines will have different baggage rules, so make sure to read the baggage guidelines properly before carrying any baggage.
6. Weigh your luggage at home
Here's the thing; airlines have strict rules when it comes to the weight of checked in, as well as cabin baggage. Check the airlines' website to see their baggage weight limit, and once you pack your bags, go ahead and measure it at home.
It will save you from paying extra. And if you don't mind paying extra for additional baggage, check their price for extra weight as well.
7. Dress comfortably
Wear anything, but comfortable clothes. You should be able to fly without any discomfort. Pick something comfortable to wear so that you can walk around the airport without any trouble. Also, a comfortable traveler is a happy traveler.
READ: Sustainable Travel Fashion
8. Check your flight status online
Due to bad weather or any technical issues, your flight timing may change. So, rather than panicking at the last moment, it is always better to check your flight status online to make sure that it is on time.
Also, in case of any delay, airlines do inform their customers, either through an email or message. Don't miss that.
9. Bring some entertainment
Long journey flights can become incredibly boring. Flights allow users to use their laptop and other multimedia devices. You can even use your mobile phone in flight mode.
So, download a few movies or a few offline games to keep yourself entertained throughout the journey.
10. Carry water
You will need water. First-time flyers often feel thirsty, not because they are thirsty, but because they are nervous. So, relax, take a deep breath and keep drinking water, whenever you need it.
READ: How to Safely Drink Tap Water
On top, the air in airplanes is particularly dry. That's why it's important to keep hydrated.
Enjoy your flight and don't worry about anything else. Follow our handy tips and don't fear about missing your flight. Have a safe flight!
---
Like it? Pin it
Like it! Pin it!
---